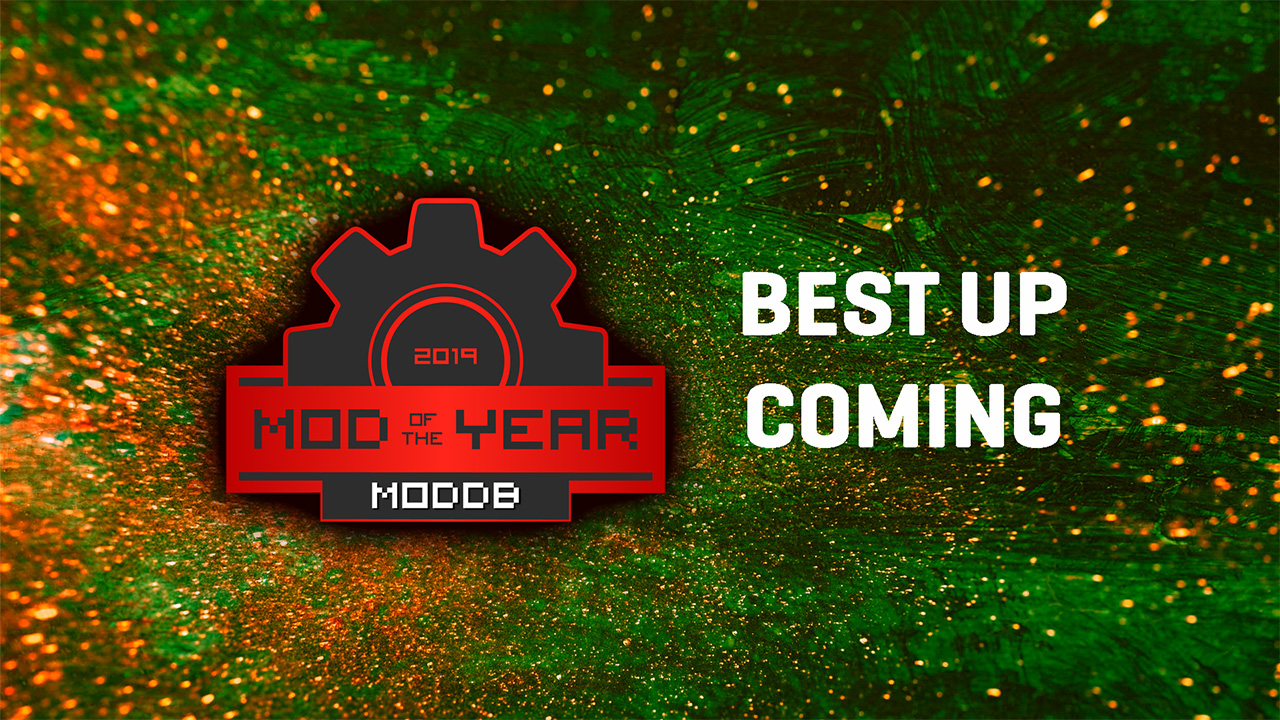 Welcome to the Players Choice: Best Upcoming Mods of 2019 Results! The following mods have been selected by ModDB readers from the Top 100 nominees to determine which mods they are most anticipating for future release.
Honorable Mentions
Before we present the winners, the following mods polled strongly and deserve our attention for either narrowly missing out, or they have previously placed in a best upcoming countdown and are ineligible to place again. These mods have significantly impressed us over 2019, and we are eagerly anticipating their future developments.
---
---
5TH PLACE
For: Sins of a Solar Empire: Rebellion

Ages Of the Federation: The Four Years War is a total conversion for Sins Of A Solar Empire: Rebellion and is the first in a series of mods. It takes the place between the Enterprise and Original series eras, focusing on the conflict between the early Federation and Klingon Empire. A Resurgent Romulan Star Empire, angry and still licking its wounds after its defeat to the federations waits in the shadows, ready to take advantage of a misstep by either the warring powers.
---

Apotheosis is a massive upcoming DLC expansion set across the 16 wastes of Oblivion and the Dreamsleeve, home of the forgotten dead. Reawakened after years of slumber, you are tasked with reassembling the Heart of Lorkhan, by any means necessary. Survive eldritch horrors, and discover stories untold.
---
3RD PLACE

Galaxy At War, is a Star-Wars themed total conversion mod for Men of War: Assault Squad 2. Galaxy At War aims to bring a well rounded and diverse experience set roughly between 32 BBY too 4 ABY, in other words, roughly between Ep 1-6.
---

Bloom is a mod based on ZBlood/ZBloodX created by Bloom Team, which merges Blood and Doom game series. Fight more than 30 kinds of monsters taken from the Blood/Doom series and 22 hybrid monsters across eight whole new episodes.
---

Starlight is a total conversion horror-fantasy mod that takes place in the world of Prospera, a distant expanse inhabited by two races, the Angels and the Stars. It will feature a massive singleplayer campaign, alongside many engine improvements and new features, such as uncapped entity limits, 3D sky-boxes, weather effects and more.
---
Congratulations to every winner in the Player's Choice: Best Upcoming Mods of 2019! Congratulations too to every mod who was nominated and participated in voting. With the Best Upcoming Mods announced, the final Mod of the Year results will go live on December 28.