The first quarter of 2010 was quite busy for ModDB, we had our 2009 MOTY awards ending as well as our Divinity 2 concept art competition, traffic was high and the releases were quite varied and unique. January was riding off the excitement and buzz of the MOTY with a very large month of featured releases (twelve to be exact). With a slow decline of releases in February and March. The quality however never dwindled, with some huge releases coming out and amazing modding fans all over the globe.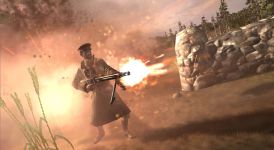 Company of Heroes: Eastern Front surprised everyone when they released in January 2010 with a brand new faction in Company of Heroes that has never been done before. A trail blazer if there was any!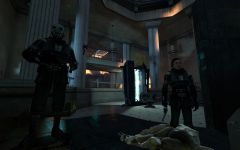 Human Error is a well polished well planned mod that follows the story of a handful of Combine Soldiers in the Half-Life universe. More then just a simple corridor shooter Half-Life mods have known to become.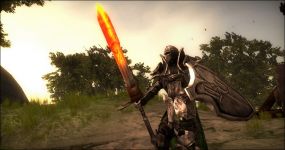 Kingdoms Collide a multiplayer third person melee experience that lays the fantasy on think giving players choice on how they wish to fight and the skills they want to develop.