The last quarter of 2010 has not even finished yet! None the less here is the overview of the exciting things and releases seen on ModDB. Like many of the months in 2010 mods have seen the path to indiehood exciting, filled with possibilities! The Ball had its first commercial release on the PC by teaming up with the doods over at Tripwire. Meanwhile the staff of ModDB is hard at work focusing on the upcoming MOTY awards and other upcoming exciting announcements. While the releases might have slowed down, the news sped up with the most tickets per day since the MOTY announcement.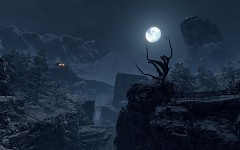 The Call of the Fireflies is a puzzle-based singleplayer mod for Crysis. There's no guns, explosions or nanosuits involved. Just an old man who follows mysterious fireflies through mountains and dark caves, sleeping villages and frozen woods, and has to use all kinds of mechanisms to open his path, while battling to stay alive in the winter cold.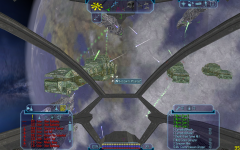 Wings of the Federation isn't just any other Freelancer mod, it has a complete single player campaign. There is no other Freelancer mod that has done this! This is a unique accomplishment in the Modding community.