Quarter two of 2010 in my opinion started the Indie craze and even turned a few modders, plus the fact that we released a brand new sister site called IndieDB sure didn't help quell the uprising. This year saw many mod developers switching engines for the promise of extra freedom and creative control over who can play the work they do. The Wolfire boys showed the world what a few motivated people can do and raised over a million dollars for assorted game developers and charities like Child's Play and the Electronic Frontier Foundation. Not to forget that the featured releases on ModDB kept on coming in both Indie and Mod varieties with April having the largest selection of 14!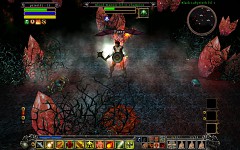 Din's Curse is a very polished Indie game thats part dungeon crawler part RPG with over 114 possible class combinations, with random dungeons and many other features. This one will keep you busy for quite some time.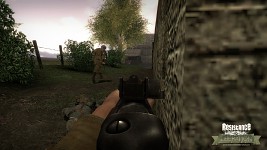 Resistance & Liberation attempts to create a realistic multiplayer experience for World War 2, it does a fantastic job at just that! Removing traditional first person controls allowing for frantic and interesting combat.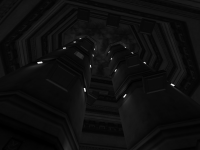 Halfquake Sunrise a puzzle singleplayer game that has a very unique theme of darker shades. The puzzles range from time, sound, hidden buttons and even a few jumping puzzles for good measure.