From the 1st of December to the 20th we asked quite a bit of our community, we asked that you decide what mods you think are the best mods for 2011. We tallied up the votes for best upcoming mod and arranged them into a top 5.
Ladies and Germs these are your top 5 upcoming mods for 2011.

To qualify for the top 5, the mod must place higher than it has in previous years and must have had a significant update in 2011. Otherwise an honorable mention is given, which these teams have received: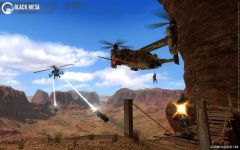 Once again Black Mesa is an unstoppable vote recieving machine. However until BM releases forever an Honorable Mention. Still players are eagerly awaiting the release of this mod. Chop chop!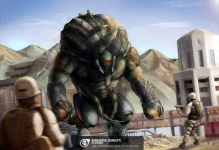 Our voters seem to like Half-Life cannon however Operation Black Mesa just missed out by a small margin to better its previous placing. Since it did not place high enough OBM gets an Honorable Mention.

5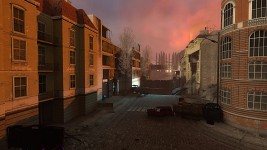 City 17: Episode One
With the impending collapse of the Citadel, two members of the Resistance are tasked with evacuating any citizens remaining. Little do they know that their mission sees them gaining critical information that puts the early fate of White Forest in their hands.
4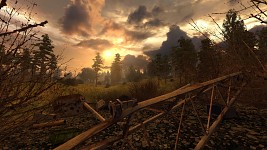 S.T.A.L.K.E.R. - Lost Alpha
Have you ever dreamt about playing the old, forgotten S.T.A.L.K.E.R. ? We spent countless of nights on collecting materials, videos, images from the old builds, and we are working on remodelling the old atmospheric levels, and presenting some never seen features. All materials are property of GSC Gameworld and dez0wave group.
3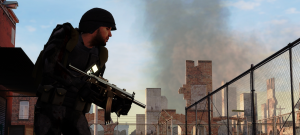 Opposing Force 2
taking place in the Seven Hours War aftermath. Fighting against blood shedding synths and frightening aliens, Adrian Shephard has to struggle his way with his fellow comrades from the Phoenix Command, with the main objective of stopping the construction of a Combine Citadel. In his journey he will find what has happened to the world, six months after the Seven Hour War.
2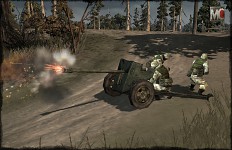 CoH: Modern Combat
will create a deep, entertaining vision of modern warfare, pitting the modern-day Chinese and American militaries against each other. These two unique factions, with their all-new companies, abilities, and artwork, will work together with the outstanding starting platform that is Company of Heroes in an effort to provide the most immersing, combat on your PC.
1
Cry of Fear
You wake up in a dark alley, not knowing anything. What has happened anyway? You struggle after the truth and answers. Answers you want to know in the darkness and fear, which makes your heartbeat race like violent blows against your head. Where do "they" come from? What has happened? It's time to head out and find the answers.