Ho ho ho Merry Christmas and merry Mod of the Year. 108,891 votes and 6,878,383 visitors over 20 days. We shovelled the punched ballot cards into the local ModDB super computer, ran our algorithms and watched the computer churn the raw data into our top 10 list. We lost the lives of many talented scientists and computer experts, but it was worth it because now we have something awesome to share with our community.
Your votes have decided this years Mod of the Year and the results speak for themselves.

To qualify for the top 10, the mod must place higher than it has in previous years and must have had a significant update in 2011. Otherwise an honorable mention is given, which these teams have received: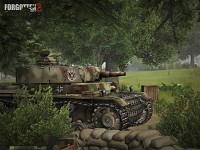 Placing very high once again Forgotten Hope 2 is still proving its relevance still in 2011. Having placed first in previous years you can't do any better than first place!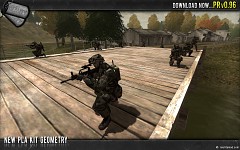 Project Reality: Battlefield 2 a staff favourite for years, and since its win a few years back PR has still be extremely popular within ModDB. No surprise that it receives another Honorable Mention.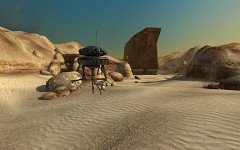 while being a Star Wars IP Galactic Warfare is still just as popular as it was a last year, however like most honorable mentions it did not place high enough to be its previous best.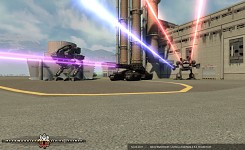 MechWarrior: Living Legends has once again proven that well designed mods do not go unnoticed. Placing very high once again this year, you cannot win twice!

10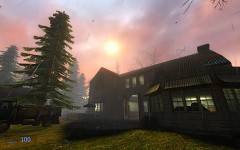 Underhell
you incarnate Jake Hawkfield, a Special Weapons and Tactics Operative, who recently got married and moved in with his beloved wife. But soon after those happy events his beloved wife dies in mysterious circumstances, only leaving clues that lead to believe in a suicide. Jake falls apart, and only his best friend, mentor and boss Frank is here to help him get over his grief.
9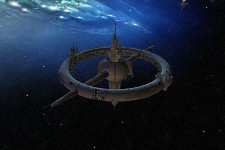 Republic at War
replacing the Empire with the Galactic Republic and the Rebel Alliance with the Confederacy. The mod will focus heavily on the Jedi Order with emphasis on the Jedi Council. There will be a full Single player Campaign as well as multiple sandbox modes that will allow the player to re-enact various campaigns of the Clone War such as the Outer Rim Sieges.
8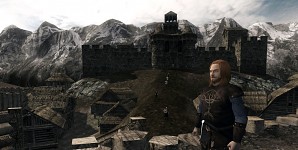 The Last Days
After nearly 5 years, The Last Days Of The Third Age Of Middle Earth Mod 3.0, for Mount&Blade 1.011 (not for Warband) is, after many years, finally released! The previous version of this mod released in 2007 is still the most downloaded mod for the original Mount and Blade, surpassed only by two mods for Warband. Let's see how the newly released version will do!
7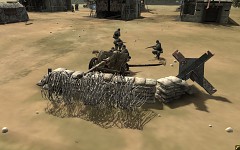 Blitzkrieg
There are many new features added to Blitzkrieg like a much more realistic Weapon damage system, new skins for infantry and tanks (and wrecks) also including many of custom tank skins, new units for all factions, modified and enlarged Commander Trees (now 16 Upgrades!), new abilities, new sounds and recommended new maps included!
6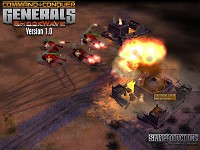 C&C: ShockWave
The main goal of this mod is to make Zero Hour a more interesting game with more diversity between the generals, making you think twice before you select a certain general, and overall provide more choices, diversity, and strategic freedom than in Zero Hour - while keeping the spirit and design direction of the original Generals game and storyline.
5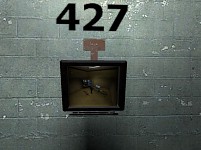 The Stanley Parable
an experimental narrative-driven first person game. It is an exploration of choice, freedom, storytelling and reality, all examined through the lens of what it means to play a video game. You will make a choice that does not matter. You will follow a story that has no end. You will play a game you cannot win.
4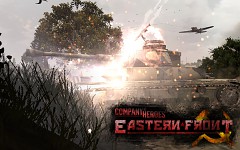 CoH: Eastern Front
Following the ethos of mimicking a Relic Entertainment expansion pack, Eastern Front has succeeded in adding a full Soviet faction packed with unique and exciting units to the existing armies - a feat never before achieved in the Company of Heroes world.
3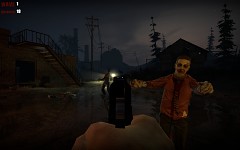 No More Room in Hell
the long awaited HL:2 zombie modification released back in October on Halloween. The mod is a cooperative survival horror game that focuses on moving from one objective to another. Players fight against a world full of AI controlled zombies, unlike most titles who deal with zombies there is a constant threat that your friends will turn into flesh eating monsters. Tread carefully.
2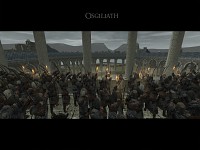 Third Age - Total War
a total conversion modification for 'Medieval II: Total War - Kingdoms Expansion' that brings you into the world of Middle-earth. The Production has been going since March 2008 and the mod is still well under development and boasts a variety of new features.
1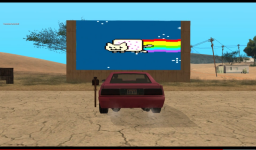 Multi Theft Auto
a multiplayer mod for the Windows version of Rockstar North's Grand Theft Auto: San Andreas that adds an otherwise absent online multiplayer component. In 2009 MTA was officially distributed as the first open source release. This release abandoned the now obsolete "Deathmatch" tag in the product name to emphasize on the versatility of the software.