It's newstime again in the Tolkien Modding Community and again I note that I should definitely write at least three articles per month for all the activity since it is getting pretty full again ^^
Released or updated mods
Venlesh has had some success in fixing the AI at his mod Legends of Middle-Earth 5.0 for Age of Mythology: The Titans. The article about the update 'The Brightened Horizons' contains beside the new AI also notes about his eager work at new campaigns and new scenarios for them as well as some other overhauls and revamped features which you can read up here
The development team of Third Age: Reforged for Medieval II: Total War: Kingdoms pushed out another map pack, this time with the theme 'home of the horselords'. If time is given look them up here and have a nice match there. They also teased a bit with some Dwarven heraldry image, maybe it's a hint to which place the journey is going next?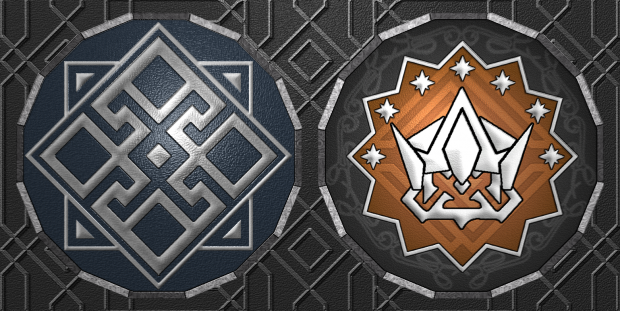 The team behind CK2: Middle Earth Project (CK2:MEP) for Crusader Kings II is also working eagerly and pushing out one update after the next one. Version 0.828 contains beside bugfixes some work on wonders and new buildings which buff Saruman. Have a short read here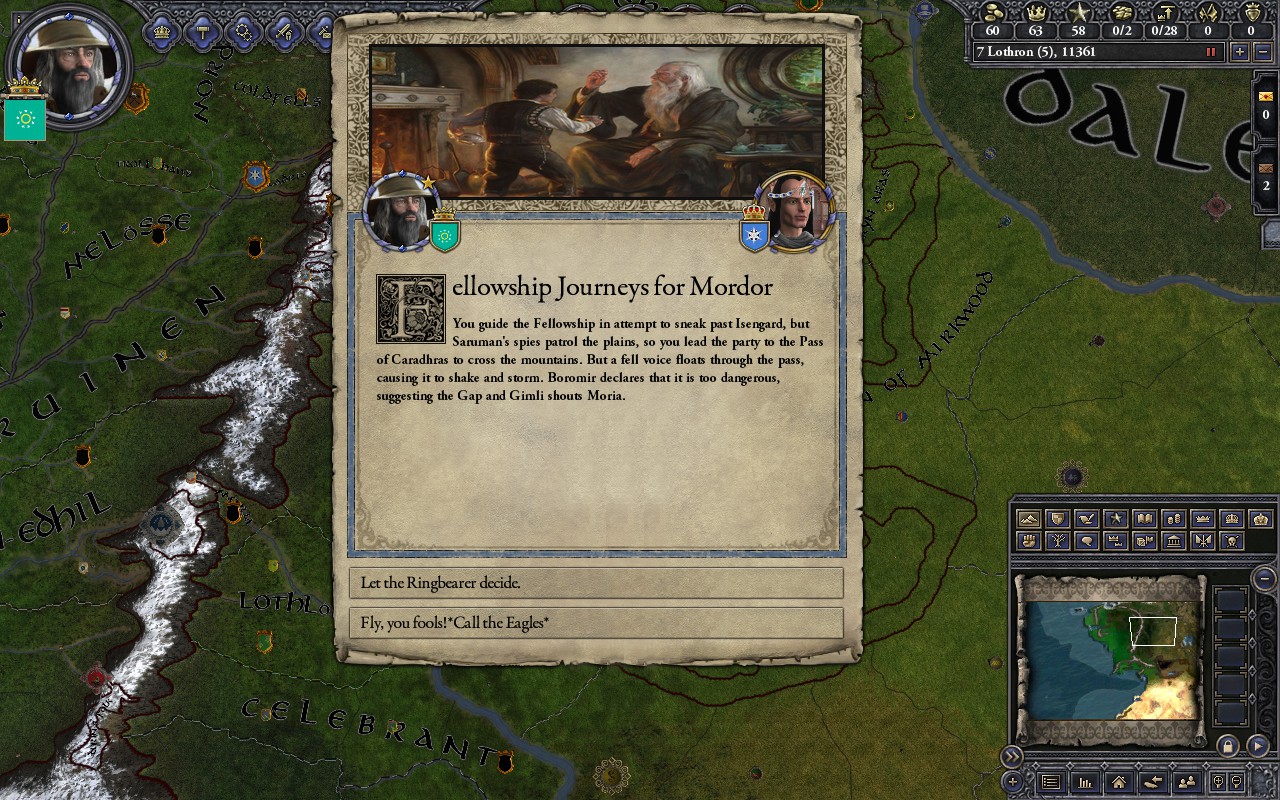 Fans of Battle for Middle-earth II: Rise of the Witch King can rejoice: Version 2.02 v8.0.1 has been released! You still need to have v2.02v8 installed first though but better read it up here
Even though not a full LotR mod, the LotR faction is a very popular one to choose at Full Invasion 2 for Mount & Blade: Warband. After some time of reviewing how the version Osiris plays out they tried to tackle all the issues in the version 1.1. It might need some time to see if it works out as wanted. If you haven't installed that mod yet, you might want to give it a try
Activity at modding
MacbethTheTyrant is working a lot on user interfaces lately at Lord of Universalis for Europa Universalis IV. Fans of the game might really want to look into it.
lord_ellessar is continuing his lovely work on units at his mod project Folks of Middle Earth (edain submod) for Battle for Middle-earth II: Rise of the Witch King. I find some of his unit design decission very unique but also a few times questionable. I can however say that I really love how his Moon Guards worked out in the end!
Some little show-off was also done by ivanhoe95 at his not really actively developed modding project Blood in The West for Mount & Blade: Warband. However, I haven't had the feeling that he is coming back to work on his mod.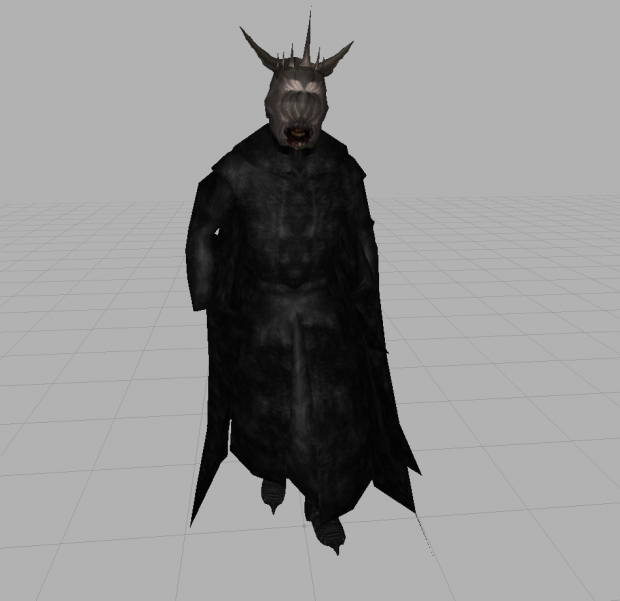 There can also be read a new development log of the Total War: Rise of Mordor - Development Team. Some new little shield model for the Orcs has been finished as well as some fancy new wolf models for Dunland's roster. The new added maps look really lovely but have a better read about it all here
When the mothermod 'Rise of Mordor' is active, another little team seems to be eagerly working at its submod too. The development update for Rise of Mordor: Submod contains beside some little reworks and modelling they also announce a standalone expansion called 'RoM: Submod - The Champions', which will focus on adding hero units to the game. Have a more detailed read here
Creating a wiki is always a risky business. If it is not getting updated constantly it looses its worth quickly, no one should underestimate the work which has to be put into it. The more happier I am to see that the new wiki for Age of the Ring has been created such way that passionated fans can bring in a bit work themselves for their beloved mod. Anyone can edit the wiki, the development team is hoping that more members of the community are able to help with screenshots, statistics and strategies. So everyone of you can edit anonymously or with an account, and the edits themselves can be anything from correcting a couple of grammar mistakes to writing out whole pages. So if you want to give a bit back, look here for what still needs to be done!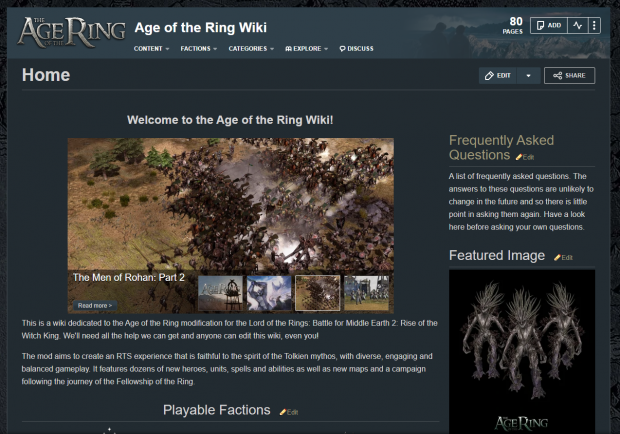 New modding projects
Two new modding projects have been given birth to moddb and it is interesting to see that both of them will try to cover the First Age of Middle Earth which is unknown to many but worth to read into!
The first one, a new mod for Medieval II: Total War: Kingdoms, called Silmarillion: Total War (keeping it simple with the name) describes the First Age of the Sun and Moon as perhaps the most eventful timeline within the works of JRR Tolkien. The hope of the development team is to recreate, as accurately as possible, the words and ideas of the author into the Total War universe. It will be interesting to see how the modding project will evolve in the next months, we wish them good luck and success with it! The first pictures are already looking promising.
The second one, The Silmarillion - A Tolkien Project, will be for the upcoming Mount & Blade II: Bannerlord. First unit design concepts have been drawn up and we might be going to see some nice work done there. Again, we wish the development team behind it good luck and success with their modding project!
TMC Modder's Interviews
Since the last newsletter there has also been a new interview released, this time with Filip Oleyka, the musician behind the soundtrack of the mod Total War: Rise of Mordor for Total War: Attila. If you haven't read it yet, you might want to have a read now, you can find it here
Tolkien in games outside the modding area
Our two little outside games are also in good shape. MikeTheEmperor has written a nice little update article about his work World of Middle Earth - WOME, you can now also support him via patreon. If this is something for you, have a better read here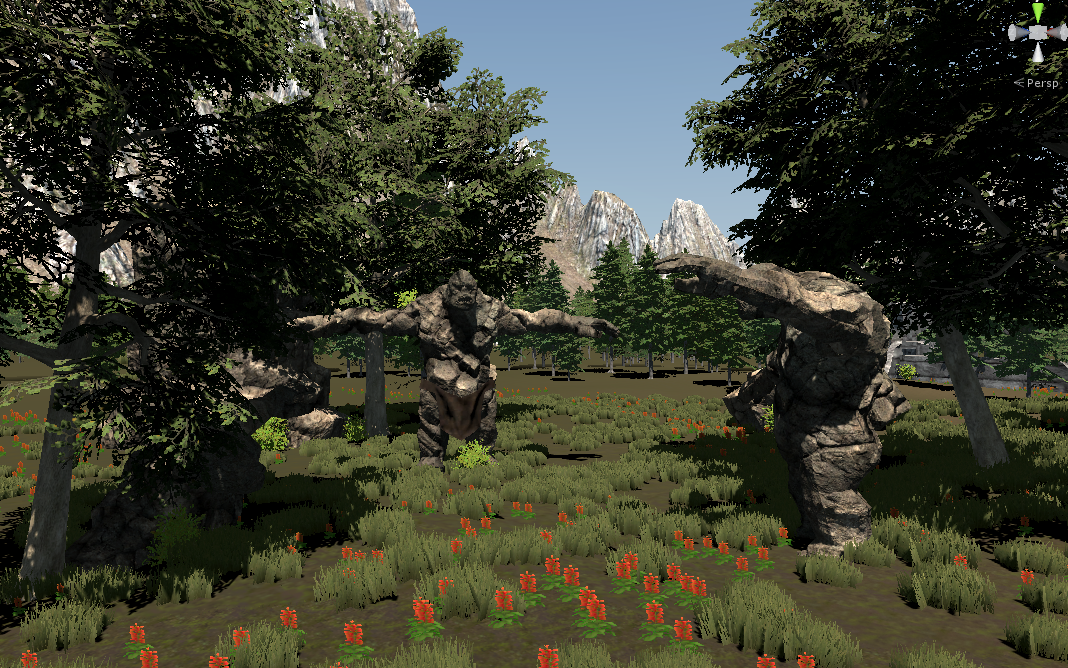 And the slightly bigger team compared to the one-man-team above, working at The Battle for Middle-Earth: Reforged is also presenting some pieces of work from time to time. They also released their plan for how the development steps will be. If this is something interesting for you, look it up here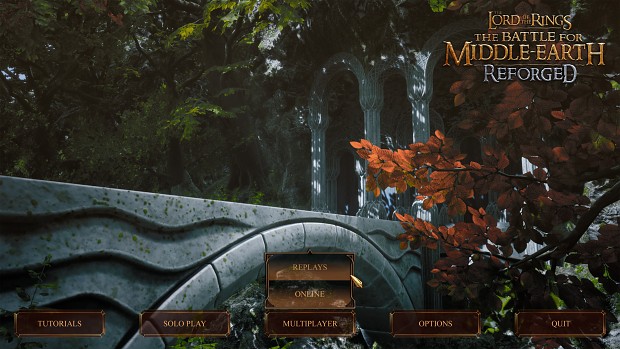 ---
That's it again for this time. I hope you got a nice and short overview about what is going on in the Tolkien Modding Community. Should I have forgotten to show off the recent progress of some of your favourite mod teams, don't forget to comment about them below. I will mention them then in the next newsarticle. Feel also free to join the Tolkien Modding Community Discord! Have all a nice day!
Earendil