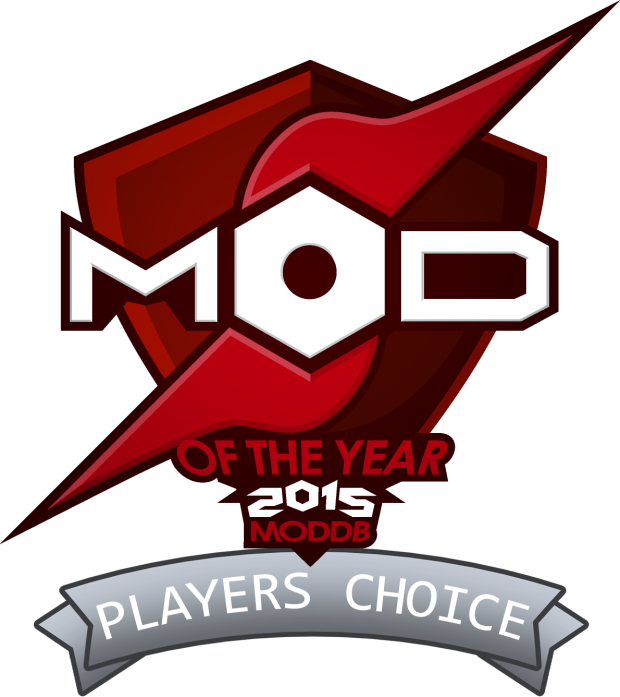 Welcome all to the Best Upcoming Mods of 2015 as picked by you! It's been a record breaking year with a great variety of mods up for nomination, with a whopping 130,000 votes selecting these top mods. So without further ado, we are delighted to present your Top 5 Upcoming Mods of 2015. We are also announcing the Top Upcoming Indie Games and Mobile Apps.
Honorable Mentions
Firstly some deserving honorable mentions, that either just missed out or have placed previously. These mods continue to impress and we eagerly await their gold release.

2015 Countdown

The reapers have returned from dark space. With Earth under attack and the mass relays in a state of chaos from refugees and the councils fleet engaging reaper forces the galaxy is a mess. The outcome is unknown, the warfare is devastating. The galaxy will never be the same.
GUNSLINGER mod is S.T.A.L.K.E.R.: Call of Pripyat weapon-related modification, which is not ordinary armory expanding or balancing mod. This mod overhauls the original first-person point of view to true quality vision with every movement looking natural and every weapon behaving like its real counterpart. Using items like med kits will be visible to you now, weapon jamming will have its own unique animation and upgrading your weapon will be another big point of your survival in S.T.A.L.K.E.R. – every weapon has it's own upgrade tree which consists of suppressors, scopes, laser sights and etc.
The "Ray of Hope" modification is the dream of the most in the S.T.A.L.K.E.R.'s community, it's like the name says. This mod gives you the possibility of surviving in the zone with your team-mates, with not only NPC, but also other players.
An upcoming mod for Sins of a Solar Empire: Rebellion that builds off of the highly successful Enhanced 4X Mod. Fleeing the unknown terror that is chasing the Vasari, the factions of Sins of a Solar Empire stumble on a temporary wormhole that takes them to a galaxy far, far away. The sudden arrival of armadas with trillions of refugees and thousands of warships between the events of Episodes 5 & 6 forever alters the Star Wars universe and plunges the galaxy into an unprecedented period of chaos and violence. Begun, a new conflict has.
An epic overhaul based on "The Lord of the Rings". An enthralling campaign with place in Middle-Earth and great detailed units, represented by the Total War: Attila graphics engine, will overwhelm every "LotR"-fan. - "One Ring to rule them all."
Well done to all winners and contestants, that wraps up the Top Upcoming, the big Mod of the Year announcement will be on the 29th of December.