Welcome to the Awards for 2014 Mod of the year, we are also announcing the winners of IOTY 2014 Editors Choice & AOTY 2014 Editors Choice.
Mod of the Year
Editors Choice 2014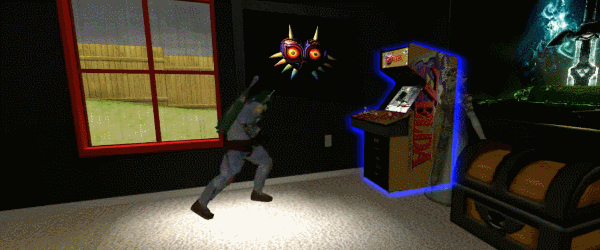 Interaction Award
"Before Oculus Rift, this solo development foresaw the future. With more features than you can shake a stick at, this Virtual Desktop powered by the Source Engine takes our interaction award for doing something completely different within a game environment."
Spawn real-life games, movies, pictures, and other media (directly from your PC or the internet) into the virtual world. Anarchy Arcade is a media-focused 3D desktop with multiplayer and internet capabilities. It will turn your entire PC into an entertainment experience! Read more...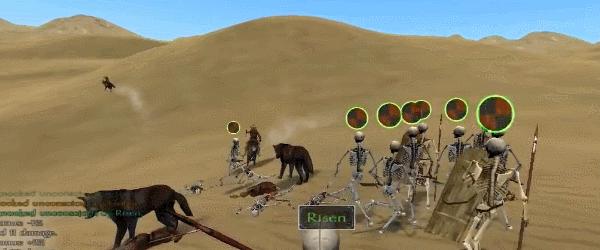 Creativity Award

"Adding all of your favorite fantasy elements into an open world sandbox works amazingly well. Take control of unique factions, leading your warriors into battle in this high fantasy Mount & Blade total conversion."
Warsword Conquest is a total conversion of warbands mount and blade 1.153 based on the warhammer fantasy world by Games workshop. Read more...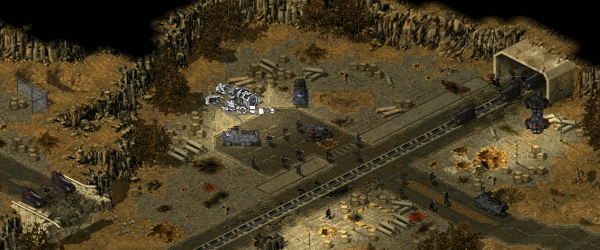 Community Award
"We love the community drive behind TI; from the unique posters and fan art to the team's longstanding dedication, we stand up to acknowledge this epic standalone Command & Conquer project."
Twisted Insurrection is a stand alone modification of Tiberian Sun, meaning you don't need to own Tiberian Sun to play. The mod features a completely new in-depth story-line which puts you in an alternate timeline where the Brotherhood of Nod were victorious during the first Tiberian War rather than GDI; After the Brotherhood used the Ion Cannon to destroy an irreplaceable monumental structure, the Global Defense initiative lost all UN support leaving them in total disarray. This is where our story begins. Read more...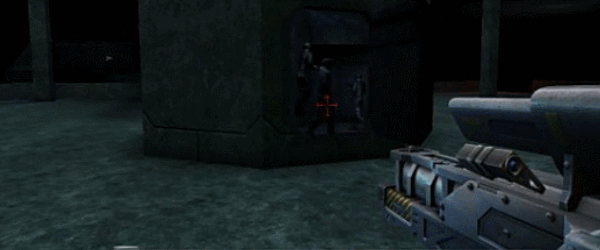 Worldly Award
"What if Ion Storm had continued to work on Deus Ex after its release? GMX intends to answer this with a feature-packed total conversion, fixing all the issues and injecting a polished modern feel. GMDX takes the worldly award for carefully refining the world of Dues Ex whilst keeping true to the original feel."
GMDX may very well be the closest answer. The goal is to expand upon the game whilst strictly staying true to the original design principles of Ion Storm.
Any developer could keep working on their game post-release in theory, further expanding and refining, but the nature of the game industry demands you move onto your next project. Read more...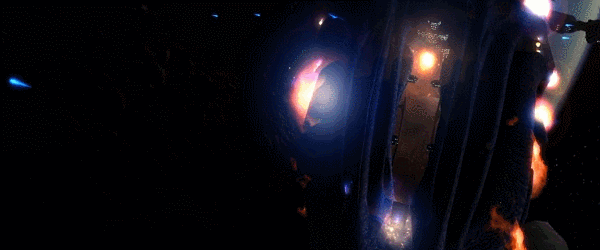 Visuality Award
"Stargate Space Conflict takes the Homeworld 2 engine to its breaking point. The sheer visual fidelity of the art assets--in an engine of this age--deserves recognition. With the mod just being released, you don't even have wait to see what all the fuss is about."

Stargate Space Conflict aims to recreate the universe of the Stargate franchise. Stargate Space Conflict is a total conversion for Homeworld2. Read more...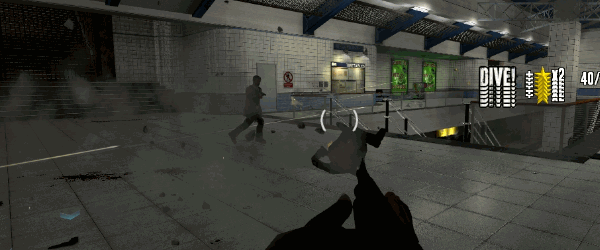 The Ressie Award
"A long time ago, there was a mod for Half-Life called the Specialists. If you never got a chance to enjoy the wall-flipping, round-house kicking experience, DA brings it all back with the feel turned up to 11!
For new players, putting it simply, it's like playing the ultimate action movie."
Double Action is about diving, flipping, and sliding your way into 90's action movie-inspired multiplayer mayhem. The game is completely free (no hats!), runs on Valve's Source engine, and has been in development for about 3 years. Read more...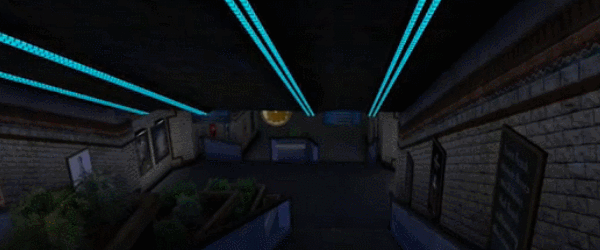 Best Upcoming
"A stunning visual overhaul for the aging Deus Ex engine, Revision shows it can still hold its own against modern titles. We look forward to exploring the detailed, hand-crafted world and being immersed by the aesthetics and soundtrack of this promising, expansion-sized modification."
Deus Ex: Revision is a large-scale re-imagining of the world of Deus Ex, bringing a tightly integrated aesthetic-oriented approach to the original gameplay. Read more...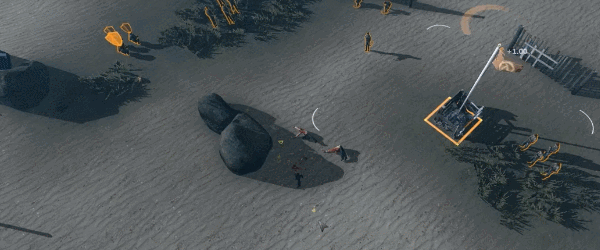 Best Overhaul

"If you have ever wanted to take on the full force of the Combine, you can now do just that in this Half-Life 2 themed, fully-featured real time strategy mod. Recently released free on steam, you will not be disappointed!"
Lambda Wars (formerly called Half-Life 2: Wars) brings the struggle between the human resistance and their Combine overlords to a multiplayer real-time strategy setting. It features 3 multiplayer game modes: Sandbox, Annihilation and Overrun, showcasing the Rebels and Combine playable factions and a full-fledged RTS interface and HUD. There is also a singleplayer tutorial and a handful of singleplayer missions. Read more...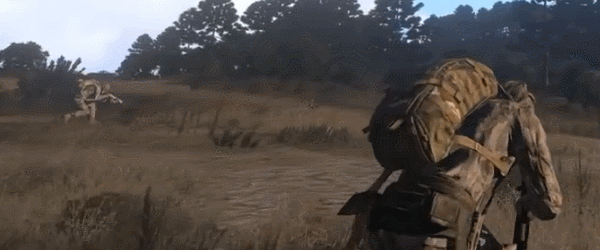 Best Multiplayer
"A great-feeling survival mod, BP hits a perfect survival balance: Teamwork and communication are vital, and unlike most survival games, your biggest worry is other players. So stick together if you want to survive in this wasteland."
Breaking Point is a PvP focused Zombie Survival Mod for Arma 3 with Faction or Squad combat being the core to the game play. Multiple maps each with its own game play and style with over 100+ players per server you will be submersed into our version of the apocalypse. Read more...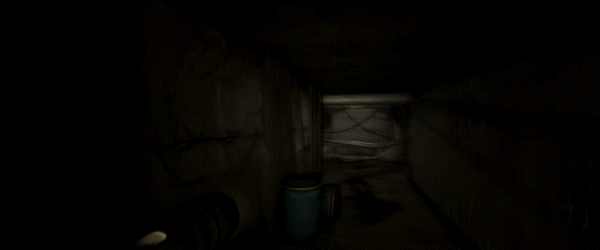 Best Singleplayer
"Necrologue delivers an expansion-quality experience worthy of the Penumbra name. As the dark atmosphere and moody soundtrack draws you deep into the mod's unforgiving world, you will be forgiven for thinking you're actually playing Penumbra."
Penumbra: Necrologue is a continuation of the Penumbra series made by Frictional Games. The game starts right where the last game in the series ended (Penumbra: Requiem). In our game you will see new objects, quests, textures, monsters and music. With the help of the latest HPL engine, this mod will be even more beautiful then the previous games. As huge fans of the original games, we kept the atmosphere exactly like the previous parts. The game is very story-driven and contains many objects that can be interacted with, along with clever puzzle designs. Read more...
Editors Choice Best Overall
Final 3 Countdown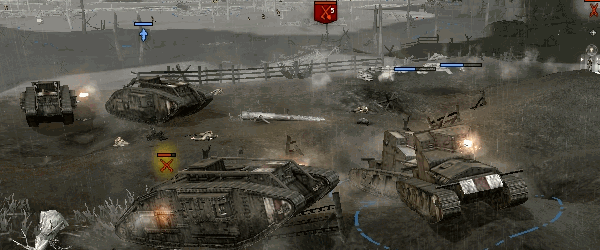 Company of Heroes: Opposing Fronts mod | Released Mar 22, 2013
"With well-researched units, amazing attention to detail, a solid cover system, slower gameplay and expansive maps packed with trenches and balanced factions, this total conversion delivers new features so well you will think you are playing a different game."
Currently it features the British Expeditionary Force and the German Empire as opposing factions; however new nations will be brought over time, such as France and Austria-Hungary. The mod focuses on a realistic and accurate representation of warfare in 1918 while keeping a balanced and enjoyable gameplay. Read more...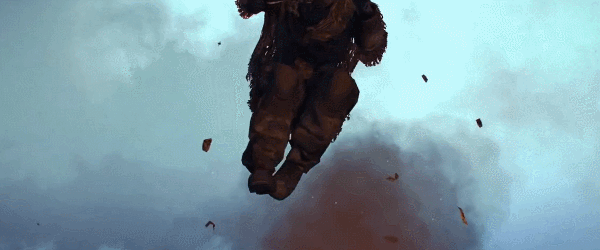 ARMA 3 mod | Released Feb 28, 2014
"If you ever thought to yourself, 'games aren't stressful enough,' Battle Royale drops you head-first into a one vs all grudge match. Using a find-and-seek loot system and a shrinking warzone, the intense feeling of fear that this mod delivers consistently makes Battle Royale a great and fresh experience."
An extreme survival mod that plunges players into a bloody last man standing game-mode, with one chance to win. Based on the book/movie 'Battle Royale', this mod provides a unique gameplay experience. The rules are simple. There can be only one winner. Read more...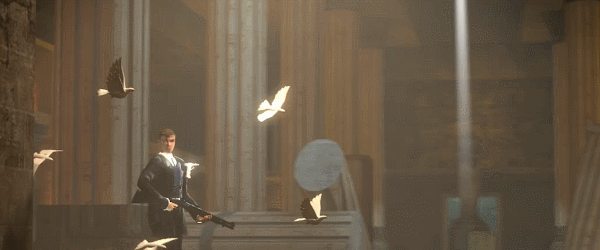 Half-Life 2 mod | Released Jul 14, 2014
"Double Action may be one of the last, great source mods to be released. In development for over 3 years, this spiritual successor to the Specialists offers fun engaging gunplay, flips, slides, kung-fu, and a choice of 1st or 3rd person gameplay with character customization to boot. With the next release in active development, we look forward to seeing this mod and community grow. It is truly worthy of 1st place and your time!"
In this developer post the developer covers* the development process.
I was visited by three ghosts. The first was The Ghost of Action Past, who showed me all the time I spent in my youth watching John Woo movies and playing The Specialists. It filled my heart with adrenaline. The second was The Ghost of Action Present, who showed me the downtrodden but stoically cheery people who are forced to play Double Action: Boogaloo while it's yet unfinished. The last was The Ghost of Action Future, who backflipped into a dive through a window and shot me nineteen times with his golden akimbo Berettas. It was rad. That's when I woke up from my dream, put aside my old Dickens novel and decided to ship Double Action: Boogaloo.
Double Action is about diving, flipping, and sliding your way into 90's action movie-inspired multiplayer mayhem. The game is completely free (no hats!), runs on Valve's Source engine, and has been in development for about 3 years. Read more...
---
We would also like to take this moment to list a few honorable mentions.
No More Room in Hell - S.T.A.L.K.E.R. - Lost Alpha - Fistful of Frags - Crossfire 2.0 - Homeworld 2 Complex - Sins of a Galactic Empire - Renegade X - First Strike - Forgotton Hope 2 - Open RA
That wraps up the 2014 Editors choice, next up top upcoming mods and the grand finale, Player Choice 2014!