The last quarter of 2010 has not even finished yet! None the less here is the overview of the exciting things and releases seen on IndieDB. Like many of the months in 2010 mods have seen the path to indiehood exciting, filled with possibilities! The Ball had its first commercial release on the PC by teaming up with the doods over at Tripwire. Meanwhile the staff of IndieDB is hard at work focusing on the upcoming IOTY awards and other upcoming exciting announcements. While the releases on ModDB might have slowed down that is far from the case on IndieDB, the news sped up with the most tickets per day since the IOTY announcement.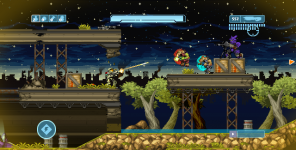 Halo: Out With a Whimper is a 2D side-scrolling fan game currently under development. It is the year 2552, Earth has fallen to the Covenant, and the Human mining colony, Atlas, remains mankind's last stronghold - but not for long. A Covenant invasion force has begun its ruthless assault on the planet.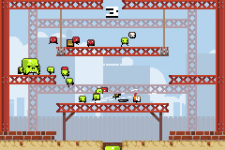 Super Crate Box is coming to bring back the glory of the golden arcade age, when all that really mattered was getting on that high score list. Grab your baseball cap and loosen your pants, it's time to fight endless hordes of enemies and collect every weapon crate you can.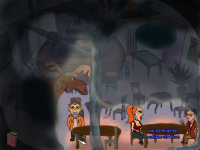 Snakes of Avalon is a dark comedy point & click adventure game about alcoholic incapacitation and people obsessed with murdering their other half. It mixes the style and atmosphere of Hitchcock suspense films with a surreal game world inspired by the best cult trippy movies.