Coming with the second newsletter of January. Have a nice read!
Activity at modding
At the BfME series JUS_SAURON updated twice his mod Power Of the Ring - Campaigns Of Middle Earth for Battle for Middle-earth II. He fixed crashes coming up at loading save games and started a balance and testing phase.
At the Bfme mini mod for Battle for Middle-earth we got to see a new Mordor building.
bilbothehobbit works eagerly at Dwarves and Rohirrim at his modding project RR_Mod for Battle for Middle-earth II: Rise of the Witch King. We got new Peasant Archers and a new FX for a dwarven rally call- He also uploaded a short video with a new 'Muster the Rohirrim' power for Theoden but it seems like an Error occured at processing while uploading which is why we cannot watch it yet.
Edit: bilbothehobbit passed a youtube link for Theoden's new spell
The developers of Age of the Ring have announced a new zero tolerance policy stand and begun yesterday to set it into effect. To quote directly the messages:
Posted at the 29th of January, 01:06 CET in the TMC Discord
Hello everyone. In light of a recent resurgence of our content being stolen, we have decided to make a statement to clarify our stance on this matter. We make this statement publically, so that it may be referred to in the future.

Age of the Ring is created by a team that has been modding this game for a very long time (some as long as 15 years). Back when we started, our modding community was based at the3rdage.net, a website and message board dedicated solely to modding BFME. In this community there weren't many rules, but one was always very clear: taking other people's work was strictly forbidden, and would result in a ban if the user didn't remove the assets in question.

At the time, it was understood by everybody that this was a reasonable position. Because in a creative community, it's important to maintain and protect the rights of creators. Otherwise, a community will eat at itself until it collapses - it will drive away artists and innovators until all that's left are thieves and con artists seeking to impress others with things they did not create.

In recent years, the zero tolerance position of the3rdage.net seems to have become less universal. More than ever, we are plagued by people stealing our work. As an artist, there are few things more hurtful and discouraging. I cannot stress this enough: we spend an inordinate amount of time creating these things - asking nothing in return - because we enjoy the work, and because we want to provide this community with new things to enjoy to keep this wonderful game alive a little longer.

A common argument used by these thieves is that they are helping to 'keep the BFME community alive'. Nothing could be further from the truth. This behavior is sapping the motivation of the few people still working on creating new content for this game. It's an absolute blight, and it has been slowly killing this community. Another common argument is that, somehow, the work we create from scratch using industry-standard software does not belong to us because we end up using it to mod a game. This is patently false, and frankly ridiculous.

The truth is that for some members on our team, it's become increasingly difficult to justify time spent on this project when all their hard work gets stolen the minute they release it. The environment has become incredibly toxic, and the moment this hobby stops being fun for us, the mod dies.

To this end, we have decided to actively pursue a new zero tolerance policy. Though we sadly cannot prevent our work from being stolen, we can actively exclude thieves and the people enabling them from our community and other servers we maintain. What this means, in practice, is that we will be removing people who develop mods using stolen art, people cheering them on through their community servers, and people that create content based on these projects (such as Youtube videos). Note that these removals will generally be permanent. We advise those people that wish to stay on this server but also meet the above criteria to make a change very soon.

It might appear to some that we are using our position as a popular project to actively quell and discourage the spread of these projects. That's because we are. If you want to see more projects like AotR, Edain and others in the future, you should be doing the same.
Posted at the 29th of January, 14:05 CET in the TMC Discord
As per yesterday's message, today both AotR and the Edain community server will begin our zero tolerance policy. Tonight we will start removing users that we have found participate in communities that endorse or perpetuate theft. Both from our mod servers and other servers we maintain. This also includes Youtubers that create or continue to host videos on these projects. You will no longer be welcome here. This is a final warning. These communities include:

- Ennorath
- Dagor Dagorath and its various offshoots and restarts
- Sargon Alliance
- BFME Reborn

Other thief projects with no Discord presence can expect a barrage of DMCA filings.

We are sorry that it's come to this. We have tried many times to engage in reasonable discussion with various thieves to no avail. This is all we feel we can do to attempt to clear out our communities and send a strong message.

We also want to thank those that showed support and understanding after yesterday's news.
Edit: Before it was mentioned that the developers of the Edain Mod have announced the same. officialNecro commented below however that "the Edain developers have not spoken out on the issue of the zero-tolerance policy. It is the moderators of the biggest Edain discord that did and while many of the Edain developers are on that discord server they do not manage it and don't take part in decisions such as these. They probably support the concept but they have not explicitly stated so." Thanks for the clarification!
King-Arveleg uploaded a video with an installation guide for his mod Kingdom of Arnor, also for Battle for Middle-earth II: Rise of the Witch King.
Coming to the Total War series, the developers of Third Age: Reforged for Medieval II: Total War: Kingdoms have shown of screenshots of their Erebor at which they are working currently.
Fitting to the Dwarven-theme we got some nice screenshots to see at Conflicts of Eriador, showing some fleeing Ozith-Malak and Khazûkan making their stand. They also uploaded a developer diary at youtube.
Sara_Temer created a nice looking new unit, a Numenorean Marine, for her modding project Last Alliance: Total War for the game Total War: Shogun 2.
At the modding project Total War: Rise of Mordor for Total War: Attila the developers announced a new youtube series to shed light on some campaign gameplay plans. They started with a Gondor campaign overview. Additional we got lovely new design concepts by Maeron_.
At the TMC discord a link got shared a submod of Total War: Rise of Mordor, called Rise of Mordor: The War of the Ring - Campaign [submod]. It is appearantly a Grand Campaign submod for Rise of Mordor 3.5.
The mod Middle Earth for Civilization IV: Beyond the Sword got added to the Tolkien Modding Community. While it is pretty silent at moddb itself a comment hinted that it is still getting developed at the CivFanatics Forum, you can find it here: Forums.civfanatics.com
At Mount & Blade II: Bannerlord the developers of Silmarillion posted a recruitment article. They are looking for Concept Artists and Writers. You can find the whole article here.
We also got a nice cinematic showcase of the project Minecraft Middle Earth.
And we got a Gondorian Sword at the LOTR Weapon and Armour Designs project.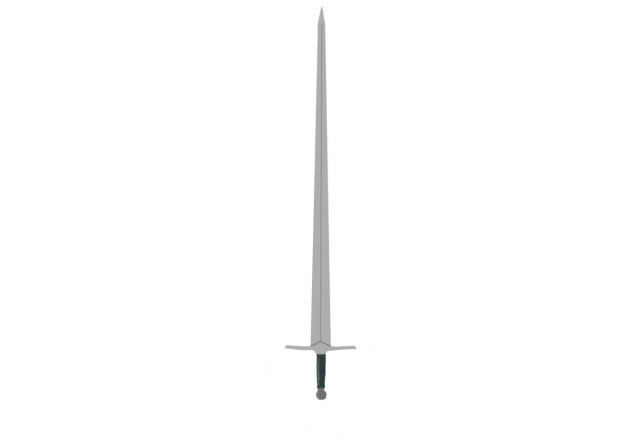 Tolkien in games outside the modding area
The developers of The Battle for Middle-Earth: Reforged showed off a new Mirkwood Spider.
Tolkien Society Seminar 2021 (No. 1)
The first Tolkien Society Seminar of 2021 will be held online on Saturday 13th February on Zoom. They will additionally be live-streaming the event on their YouTube channel.
About the Seminar: The Tolkien Society Seminar is a short conference of both researcher-led and non-academic presentations on a specific theme pertaining to Tolkien scholarship. The online setting of the 2020 Seminar saw an increased interest with over 400 attendees from 37 countries. They are delighted to be running another online seminar that will be free for all. Programme and more informations can be found here: Tolkiensociety.org
Nominations open for The Tolkien Society Awards 2021
The first round of nominations for The Tolkien Society Awards 2021 is now open. The Awards recognise excellence in Tolkien scholarship and fandom, furthering the Society's long-standing charitable objective to "seek to educate the public in, and promote research into, the life and works of Professor John Ronald Reuel Tolkien CBE". This year's categories are:
Best Artwork
Best Article
Best Book
Best Online Content
And
Outstanding Contribution Award
You can find more informations here: Tolkiensociety.org