One of ModDB's top features for page owners is the ability to implement custom CSS/HTML to really give your page that extra dose of personality. We've implemented a new template that will allow even novice page owners an extra bit of choice when it comes to their mod's look. To celebrate, here's five of the best "modded" mod pages on the site! Stick around till the end for a brief look at how the new template works.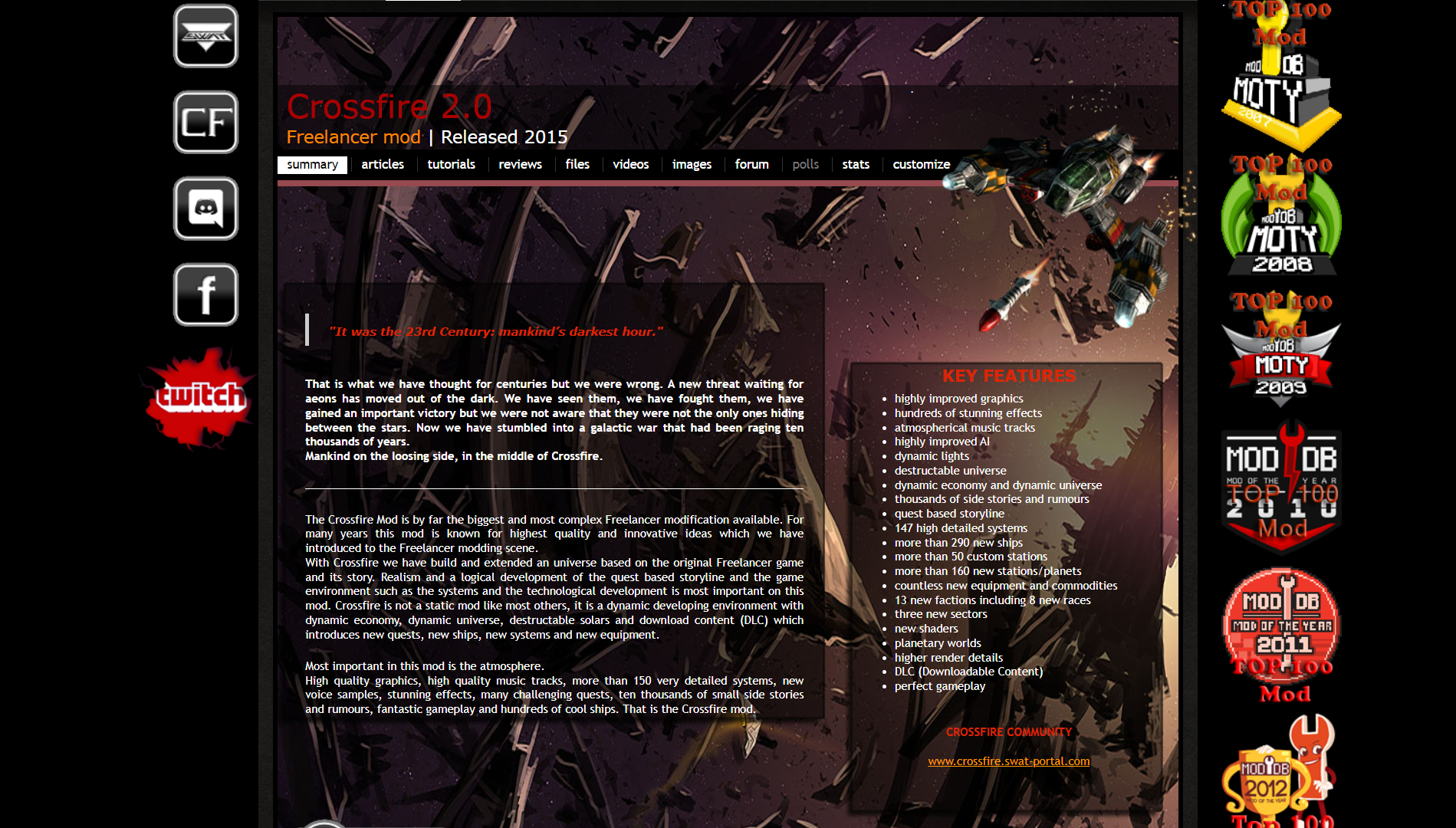 Crossfire is a mod that has been around for quite some time, making a huge mark on the ModDB community and the Freelancer fanbase in particular. To celebrate that legacy and their success in numerous MOTY awards, their custom page CSS features a collection of trophies over on the right - a feature I really appreciate for displaying the history and success of a mod over the years!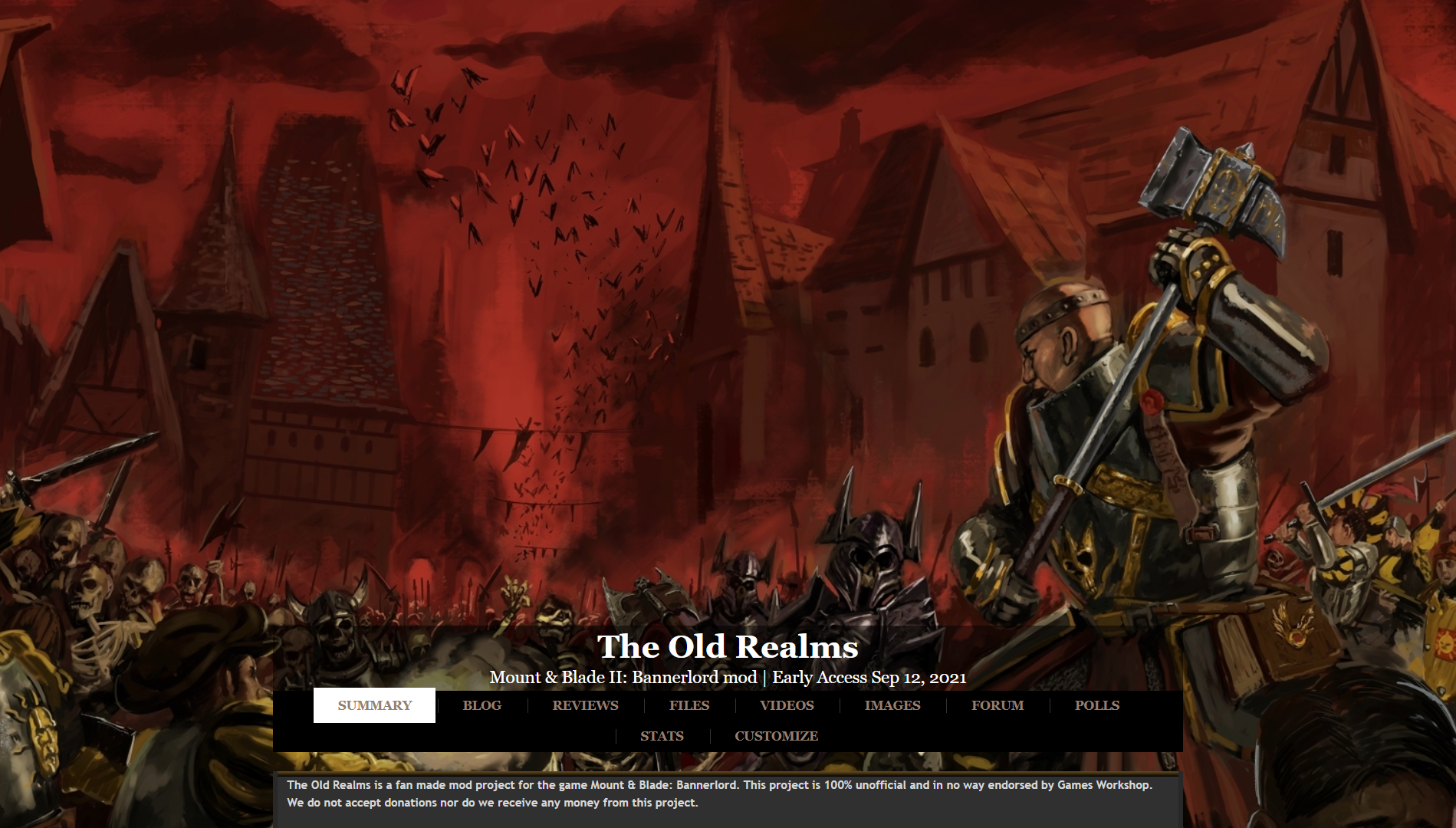 The full-art spread of The Old Realms is a bombastic opening to a high-concept mod, bringing to life all the chaos and glory of Warhammer that the mod team are also hoping to emulate. A custom menu for navigation is a plus, too, and the entire page's colour scheme is well-selected for that classic fantasy feel.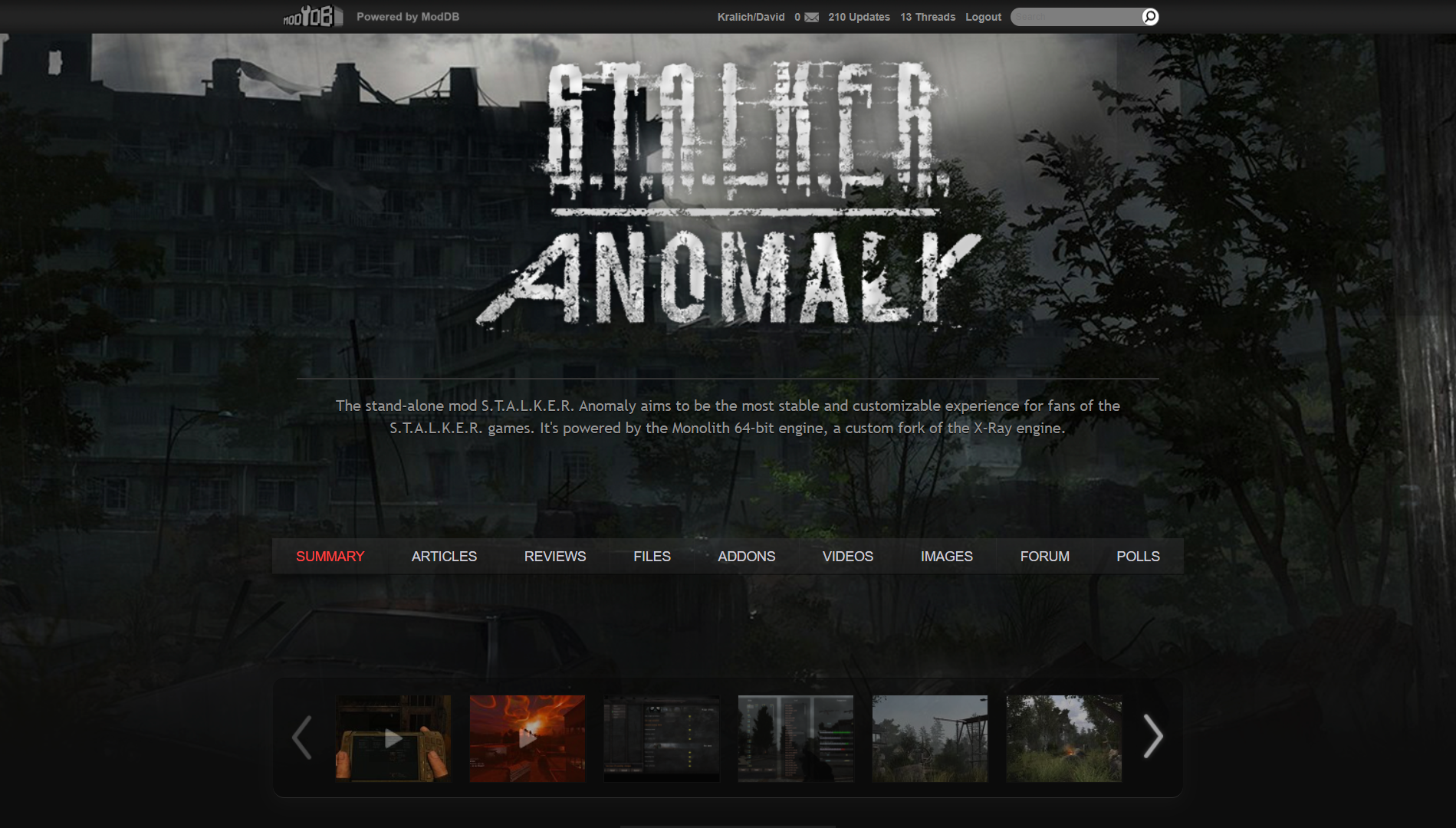 STALKER Anomaly has long since graduated into a modded title in its own right, with a huge addon community and a reputation that precedes itself within the modding community. The understated, grim, yet personalised page fits neatly into the STALKER aesthetic and was part of the inspiration for our own dark theme given the positive receptions such colour schemes often have.
By Edain Team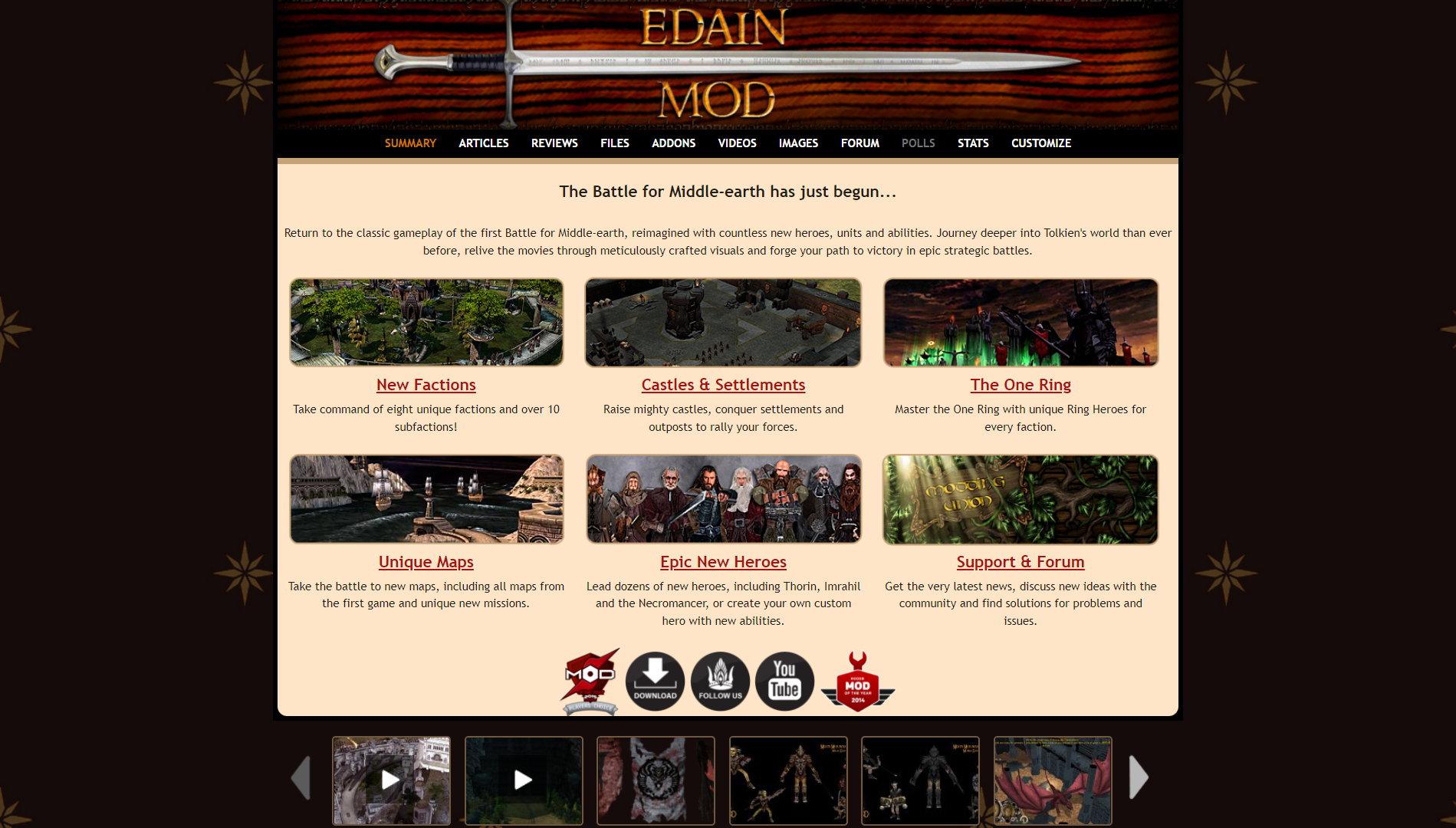 Edain is another long-time and classic mod that proudly displays its awards front-and centre, but what I particularly liked about this page were the six "feature boxes" they've created that lead users to specific additions by the mod. These links help new users get onboard with the features to expect and double up as a great visual introduction to the mod's page too.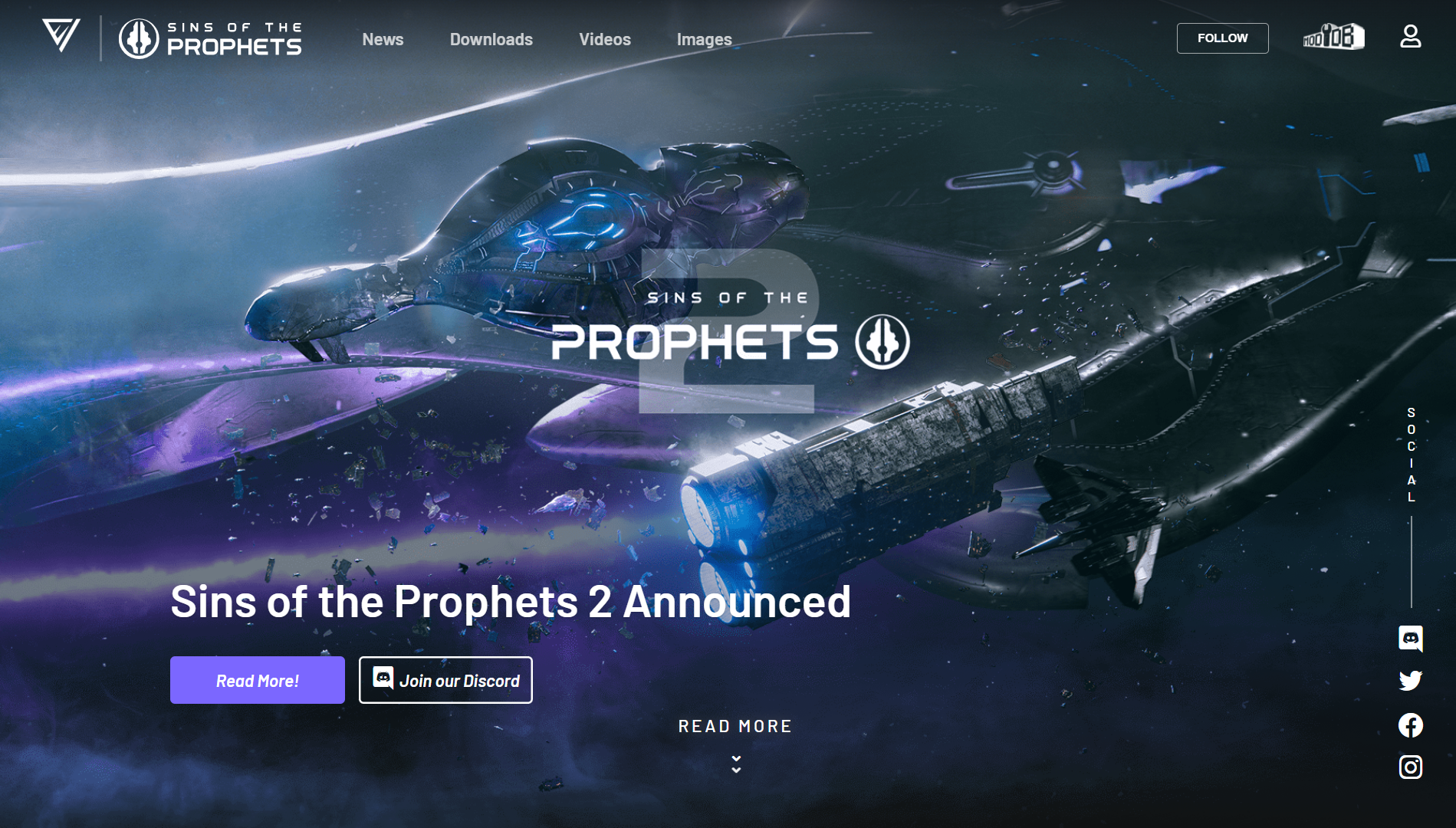 This mod page is one that speaks for itself. Near unrecognisable as being on ModDB, Sins of the Prophets is the poster child for what's possible with your own mod page - using ModDB not only as a platform for your community and hosting for your files, but as a web page creator, too. An already remarkable mod is brought up just that extra mile by having such deeply personal presentation, especially when built upon the experimental framework of V5!
---
Customizable mod pages are a great way to add extra personality to your project to help it stand out. It's a feature very unique to ModDB which, as you've seen above, many great mods have taken advantage of. However, if you're unfamiliar with CSS/HTML, we know it can be discouraging, and so we've provided a simple and annotated page template now selectable from the customize page menu!

Thanks to Half-Life Remnants for allowing the use of their mod page for demonstration!
This template has a "dark" theme, a popular option for many operating systems and web pages, and can be applied with two clicks. Simply navigate to your page's customize tab (add /customize to the end of your page URL if you're unsure) and click the link titled "dark mode theme". If you'd like inspiration for custom additions, the other link below will redirect you to this article for reference to the five awesome pages above.


This theme is set-up for ModDB and IndieDB, as well as V5 ModDB pages too!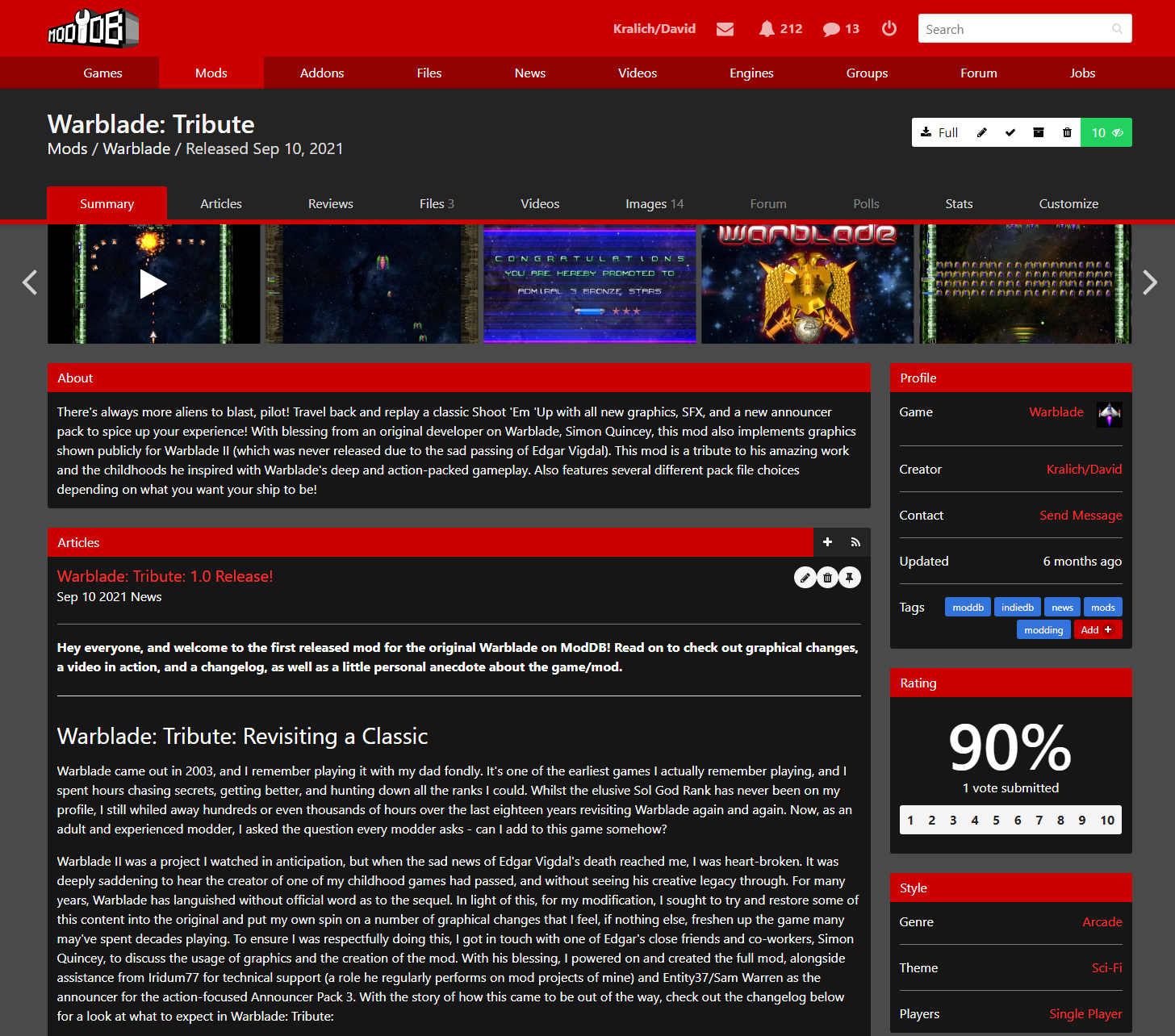 V5 Page Template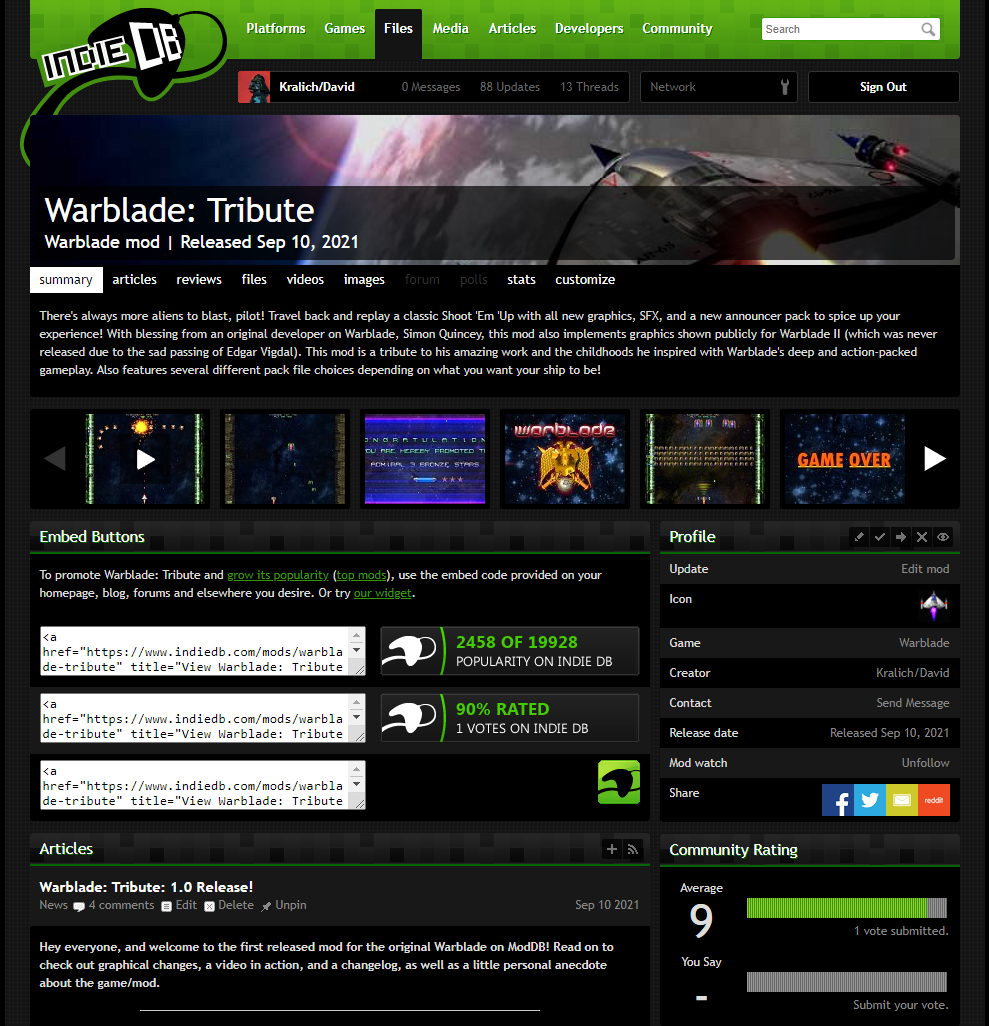 IndieDB Page Template (note that mods are not generally visible on IndieDB, but any mod or game pages visible on IndieDB using the dark mode template there will look like this.
Please note if you'd like your page's HTML/CSS to be "dark mode" compliant on V4, V5, and IndieDB, you'll need to add the template in on each version of the page by going to the "customize" tab in each version.