We haven't posted any news for 5 months. That has lead to some fans lately asking us whether we're dead or alive. But if you're a long-time follower of DTA, you probably know that our radio silence usually means that we're working on something large - something awesome that we haven't wanted to reveal yet.

This is it. This is the official announcement for our upcoming version 1.15 of Dawn of the Tiberium Age.

Like in our previous major releases, a star of this release is going to be the client. In fact, I've entirely re-written the client. While the previous client worked, it wasn't as smooth to use as it could've been, and especially in online play it had this tendency to crash often. I also wasn't happy with the quality of the client's graphics.

Along with the re-write, the new client has a more advanced technological base. While the previous clients used the Win95-era Windows Forms to display their graphics, the new client uses DirectX11 (OpenGL if you're on XP or Mac/Linux). This enables us to make better graphics and also special effects, like fade effects for opening and closing windows.

These changes make the client very smooth and pleasant to use compared to the old client. All sub-windows now open in less than a millisecond without any of the flickering that the old client displayed. We've also improved the UI functionally. As examples of this, the statistics window now has an improved layout, and the map preview in the Skirmish and CnCNet/LAN game lobbies can now be interacted with.

Another focus of the re-write has been stability. The goal is that the client should never crash in use. From internal testing I can say that we're pretty close to that goal.

We've always focused heavily on the CnCNet online gaming experience, and with the new client it's also getting big improvements:
We've added an option that makes it possible to connect to CnCNet automatically when you launch DTA, and stay connected through your session
Private messages don't open a separate window anymore, but are handled by a Steam-inspired overlay that informs you of new PMs and allows you to respond quickly
Instead of opening separate windows for the Game Lobby and CnCNet Lobby, the client now runs in one window with a top bar that allows you to switch between the lobbies (and view private messages). This setup is much more convenient and closer to RTS gaming standards than the old one where you had to manage multiple different windows
Support for a friend list as well as an ignore list have been added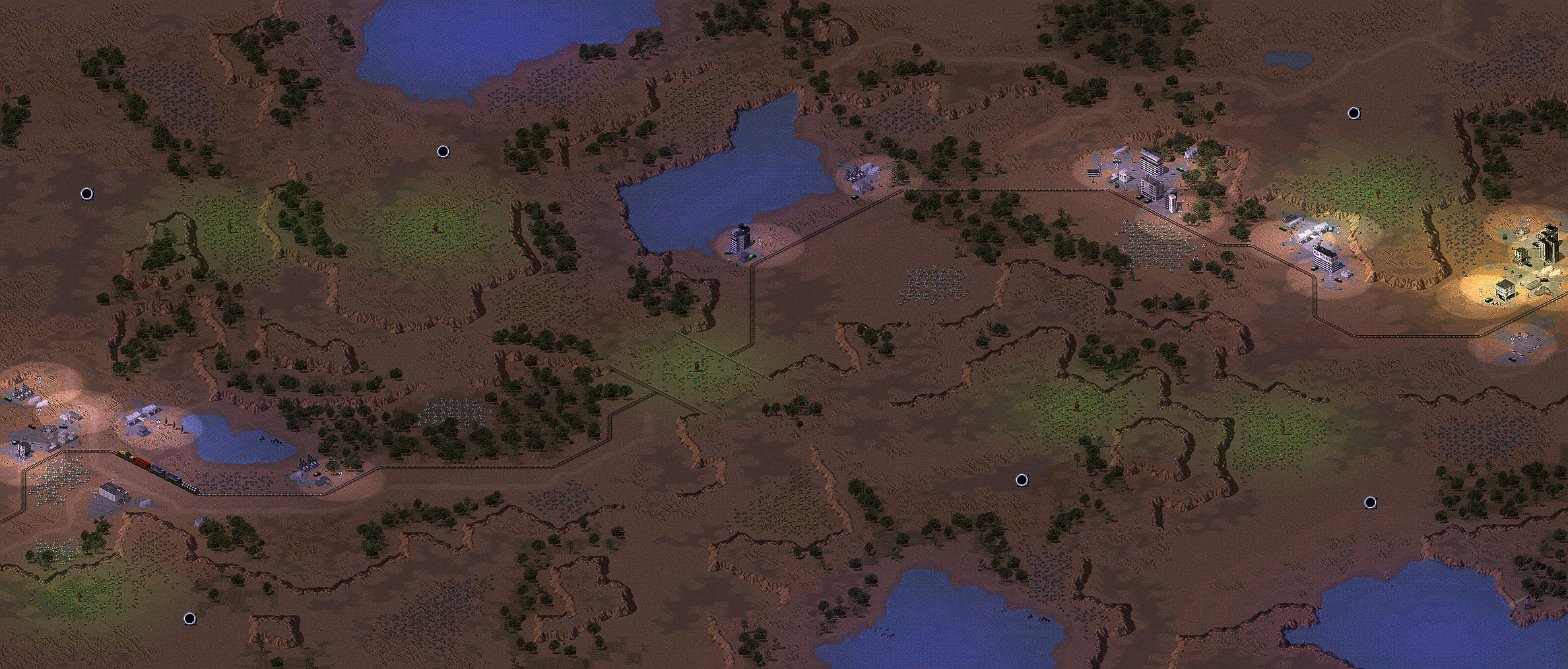 Now, the client is just an interface for accessing the game. The "game" part of DTA 1.15 will be bigger and better as well; there will be new maps (with new terrain!) for regular multiplayer, co-op, as well as singleplayer. We've only revealed two of these maps so far, but there are many more to come. Like always, we've also improved the balance between our 4 factions. More of these improvements and additions will be detailed in a later news post and other future updates.

DTA 1.15 will be released at the end of the summer. Until then, stay tuned for more updates!