SC Revolution Mod version 1.1
This new version is focused on remove some random aspects of the game and improve balance (about the previous one)
It also fix some bugs, add new game mechanics (SCV Auto repair and rally point for zergs), and reintroduce a missing unit: the infested terran (with a new concept).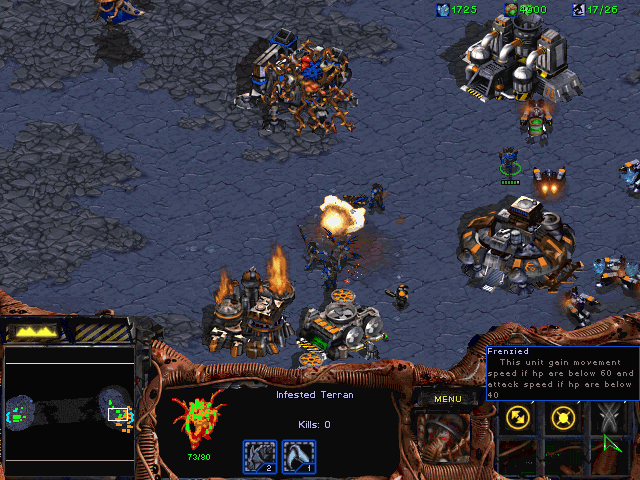 Roach and banelings were highly modified:
Roaches lost their air attack and are trained in pairs ( two in an egg). Still useful to soak damage, now are more focused to counter small units like zealots, zerlings and marines/firebats.
Banelings deals explosive damage, meaning that they works better against larger enemies and buildings, but still useful against groups of small targets.
Devourer and Guardian back to 2 supply to avoid some issues, stats nerfed.
In this version shields have the same modifiers as the unit size, so they are more effective in some units, and where reduced a bit for those units.
New units will be included soon, but still need to fix some issues and balance them.