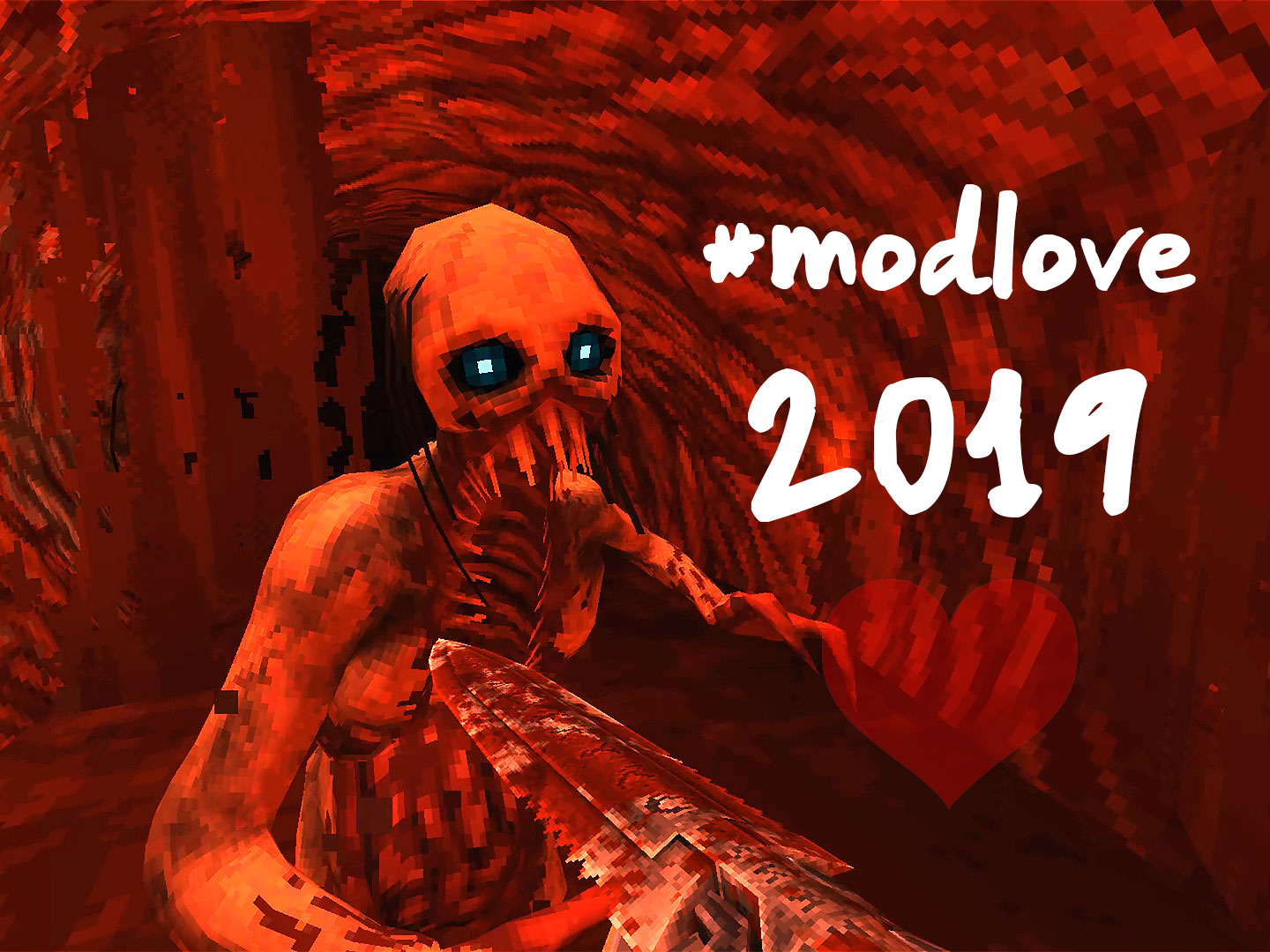 (image credit WRATH: Aeon of Ruin by 3D Realms & 1C Entertainment Quake Modders)
Mod Appreciation Week 2019 has come around! Now in its 5th consecutive year running, it's time once again to share your favourite mods with your peers and show their creators how much you loved playing them! Given how much volunteer time goes into every mod's creation, we know these hard-working modders would love nothing more than to hear how much you appreciated their work. All you need to do is make the effort to shout out your favourite mods, whether they're hosted on ModDB or otherwise. Tweet them, blog about them, post on forums or Facebook, all with the hashtag:

Get involved
All mod profiles will now show the Mod Appreciation Week banner. Just click any of the links provided, and tweet, post, or share the link to the mod's profile to show your appreciation for it. You can also follow these steps:
It doesn't matter where your favorite mod is hosted be it on Run Shoot Think Live, GameBanana, Curse, Steam Workshop, Nexus or Mod DB.
Copy its URL then write a post explaining why you like that mod (you could write this post on your blog, in a forum, a tweet or Facebook post); the more we share, the better!
Tell us about your post by linking to it in the comments here. We want to share in your appreciation.
At the end of the week we shall be picking a few lucky members who left a comment following these rules at random, and giving them a key to one of the games listed below as thanks for helping us celebrate mods!
Game giveaway
We have partnered up with some friends of ModDB (want in?) - developers whose games have always been mod-friendly and deserve our love for supporting the mod scene, and will be giving them away to participants. We've got a handful of keys for the games listed below - just follow the steps above to be eligible to win! Game developers, do you share our passion for mods and want to giveback? Get in touch and we will add your game to our #modlove collection. We promise to promote your game whenever we run an event like this, by giving away a handful of keys each time to the participants.
Win games
After you have linked to a mod in a tweet, blog, forum or facebook post, let us know by leaving a comment with a link to your post. At the end of the week we shall be picking a few members at random who followed these rules, and will send them a key from one of the above games.