Hello fellow Sinners,
It is my pleasure to announce that the first alpha of Star Wars: Interregnum, a faction adding addon for the Enhanced 4X Mod, has been released. The alpha will allow players to take command of the Galactic Empire as it battles the first waves outside invaders in the mod's own unique story. The Enhanced 4X Mod has also gotten a smallish update, mainly to bring the mod fully up to date to version 1.82 but with some minor enhancements. Finally, both mods will be able to enjoy yet another addition to the Enhanced 4X family's minimods.
Star Wars: Interregnum Alpha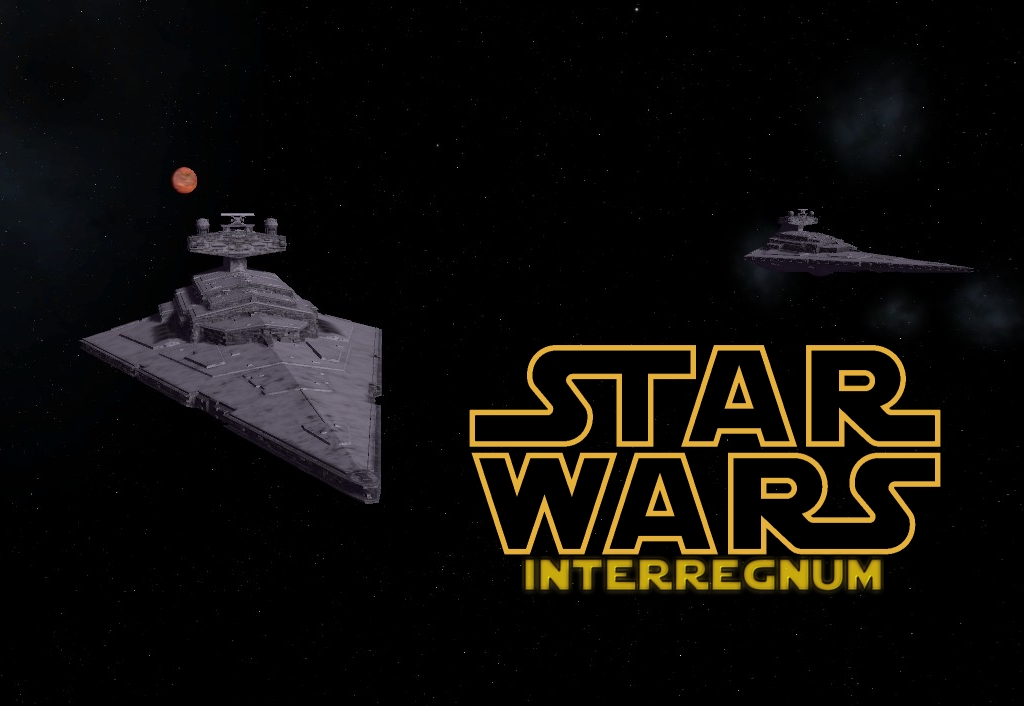 Nearly six months after my earliest naive estimate, the Galactic Empire public alpha of Interregnum is finally ready for the masses. While at this point the mod is more adding a new race into the existing Enhanced 4X Mod than the overhaul it will become, the end result I believe is incredibly polished for a first release. It should be a good teaser of Interregnum's philosophy of adding new factions that are balanced with the original game's yet still have their own unique play style.
There are two ways to download the mod. Players who find this in their updates tomorrow or are totally knew to Enhanced 4X and Interregnum should grab the Full Install, which comes with everything you need to run the Interregnum Alpha. Players who have already installed the new Enhanced 4X Mod 1.73 can just download Interregnum for Enhanced 4X players. Either way you must have both mods enabled. It is also recommended you reduce your graphics settings or enable Large Address Aware (LAA) to improve stability when playing this large pair of mods.
Finally, before you begin building Star Destroyers, you may want to read up on some of the Empire's unique gameplay mechanics in this summary. Players who have not played the Enhanced 4X mod before Interregnum should also read The Beginners Guide. If you run into any bugs or issues, please report them in the forum.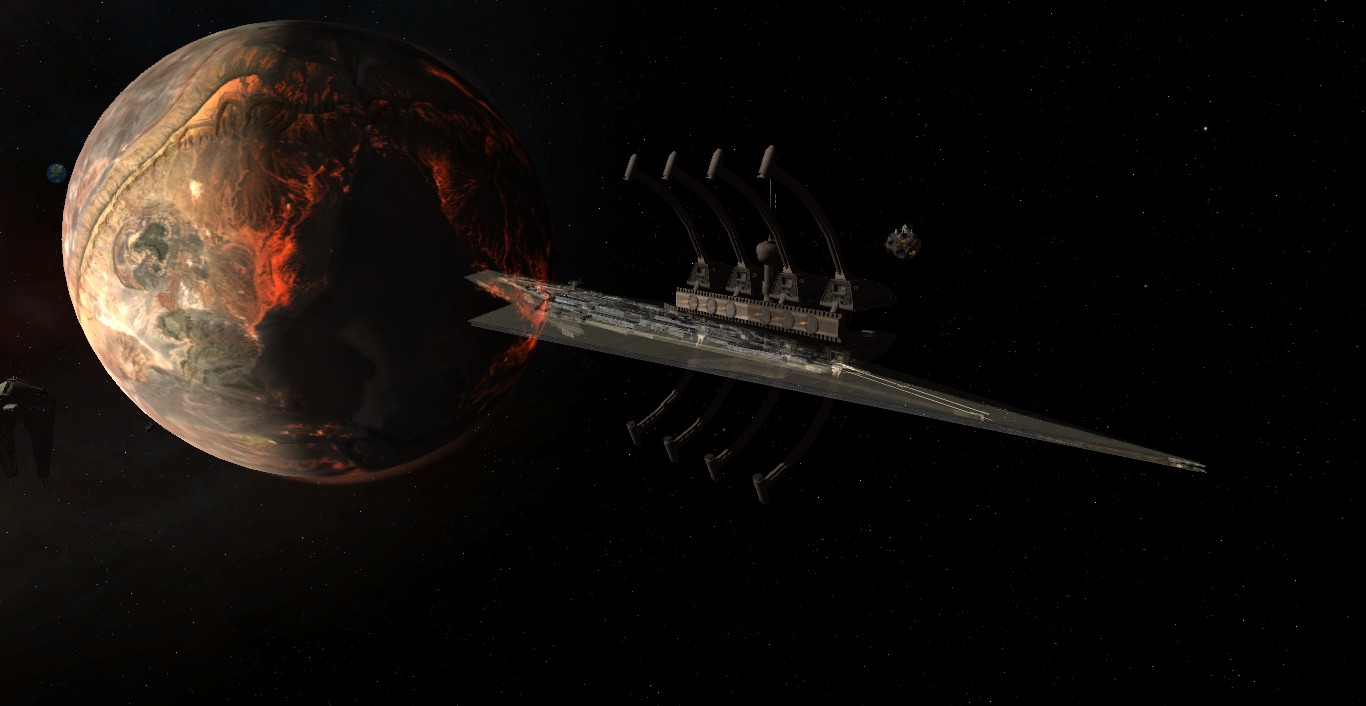 Enhanced 4X Mod 1.73
Players not interested in a Galaxy Far, Far Away can still find a few new features buried in the latest version of the Enhanced 4X Mod, 1.73. In addition to better stability (I hope) in Rebellion 1.82 and Interregnum, a handful of bugs have been fixed, the Gamma Ray Burst random event from the Stellar Phenomenon DLC has been reworked to be a bit less devastating to planets unfortunate enough to be hit by one, and the AI has been improved slightly. Oh, and Black Holes now have a low chance to suck your ships in. Have fun (as long as its not your ship that gets destroyed)!
New Minimod
The last major piece of news is that a new minimod has been added to the Enhanced 4X mod's library (which is fully compatible with Interregnum). The last several official Rebellion patches have seen much discussion over the difficulty of the AI. Despite lots of tweaks Stardock has thus far been unable to make a Goldilocks difficulty level that pleases everyone. My attempt at fixing the problem is the new Enhanced AI Minimod. While at this point its pretty small, it attempts to make your favorite AI slightly more challenging by giving it bonuses designed to counteract some of the AI's usual weaknesses. Unlike the main difficulty levels these do not directly help the AI economically, nor do they help its military, so it should not feel like the AI is "cheating" its way to victory. As I do more experiments with the AI this minimod will likely become more and more significant.
Thanks to everyone who has enjoyed and supported these mods over the years, and I hope you enjoy the newest release.