Sometime during the Independent Games Summit of GDC '09, Audiosurf creator and apparently freshly-minted millionaire Dylan Fitterer gave a talk entitled 'Embracing Constraints'. He discussed how total freedom can mean total failure for anyone starting down the path of being an independent developer. Naturally, this got me thinking about modders, some of the ambitious projects that we see pop up and the overall failure rate for mods. I've compiled some information I've gleaned from Fitterer's talk and added some of my own tidbits to pass on. Both modders and indies alike can benefit by exercising restraint and setting hard limits for their own projects.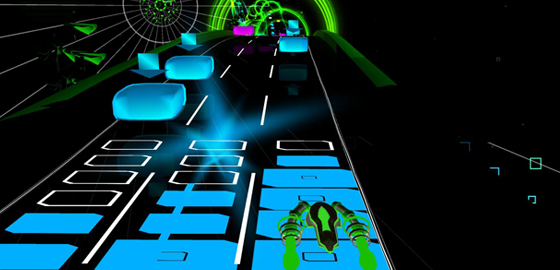 Audiosurf didn't come about out because of the blue sky freedom Dylan had. For many years, he spun his wheels trying to make the 'perfect' game. He found himself actually enjoying his contract work more just because there was set parameters around which he had to make his creativity work. Too much freedom was actually suffocating his creativity. After all, if you look back at history's great artists and their works of art, you can see that the restraint of the mediums they used – or imposed on themselves – informed their creativity.
Shakespeare made his plays and sonnets all work within iambic pentameter. Picasso's cubism is all formed with geometric hard angles. Macgyver saves lives with nothing more than a paperclip. Even looking back at childhood toys, you can see how their simplicity spurred creativity. Lego is a great example: whatever you create with them would inevitably be blocky and crude but it was a challenge to find ways around Lego's limits to create what you wanted. The Etch-a-sketch was a crude drawing toy, but then again no one expected anyone to create works of art with it. These constraints, whether imposed or just inherent to the medium, encourage creativity and experimentation. Furthermore, especially in the case of toys, you aren't expected to succeed. No one comes across a bucket of Legos and expects to create art. You play, and in play you are free to fail. There's no pressure on yourself to deliver something great.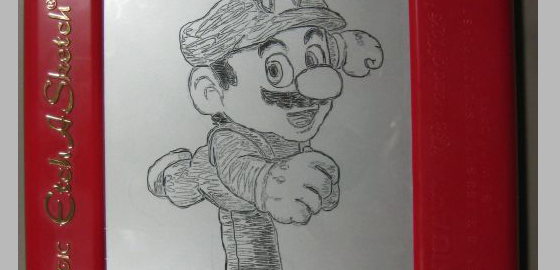 So back to Dylan's dilemma; he's having trouble just even starting down the path of building his best game ever. So what does he do? He launches a site and forces himself to build quick, 7-day prototypes to release to the public. He introduces constraints, constraints where he is expected to fail. And in that he stopped thinking about making his ultimate game and just concentrated on pumping out those prototypes every so often. Eventually he made Tune Racer, Audiosurf's predecessor that used your MP3 library to let you ride your music. While it wasn't the most popular game on his site, it was Dylan's favorite game that he wanted to keep playing.
Even in development, introducing new constraints helped shape Audiosurf's design. Since Dylan wasn't an advanced 3d artist, he decided at first to forego any textures or complicated 3d models. What was originally vehicle traffic was substituted out for just simple cubes. Without textures, he had to develop a shader system that was unique enough to not need the use of textures. The final version of Audiosurf does actually use some textures but without constraints he imposed on the game, he may have not arrived at the same look that we see today.
Originally, Audiosurf was developed with 20 different characters to unlock and play with. But by choosing to pare it down to 11 (a number he just picked at random), Dylan ended up combining character attributes and incorporating others as special abilities. This worked even better in the end, serving to strengthen the game and forcing him to cull the bad ideas while exercise his creativity to include all the good ones in some form. Even in choosing achievements, Fitterer admitted to just stealing achievements from other games and making them work for his game. Other times he would just sample the icon art and think up an achievement based on it.
So where have we seen this in mods? Many projects seek to put themselves out there in comparison to retail AAA products, utilizing every facet of technology that engine X can afford them plus more. Many modders are set to make their "best game ever" on their first go, and as a result their project takes a nosedive after a tumultuous development period or proceeds down the long road of development that rivals the incubation period for the fabled Duke Nukem Forever. While some of these projects do see the light of day, the vast majority do not. However, there have been a few mod developers that have had the foresight to introduce constraints in order to not only make life easier for themselves, but to laser-focus their creativity to a few aspects instead of trying to create "the ultimate game":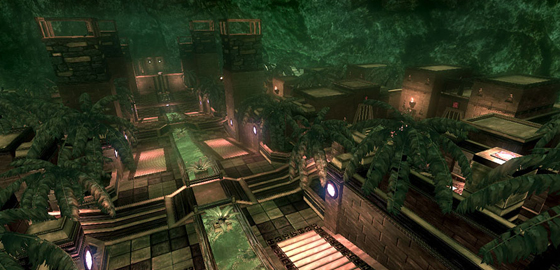 The Ball has followed a fairly regular release schedule in step with the succession of phases for the MSU contest. The first two chapters have focused solely on physics-based puzzle interactions and the variety of applications for it. With their upcoming third release, they are just beginning to introduce actual combat. With a simple yet iterative structure and schedule, The Ball is able to focus their attention on the level design and physics-based interactions. The results are nothing short of amazing, taking into account the relatively short turnaround times.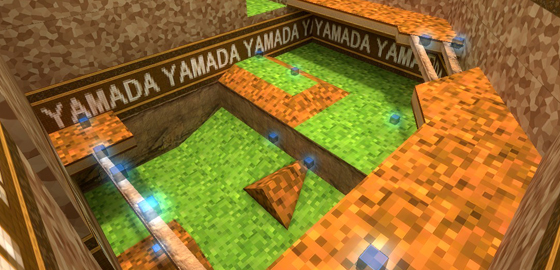 Perfect Stride Continuum limits itself to a game that is all about the economy of movement. Hearkening back to the days of skill jumps and stunt runs in games like Quake and Unreal Tournament, Perfect Stride forces you to be fast and precise in order to maintain momentum and collect all the goodies. Put that together with an 8-bit palette and chiptunes and you have a nice little nostalgic morsel of a mod.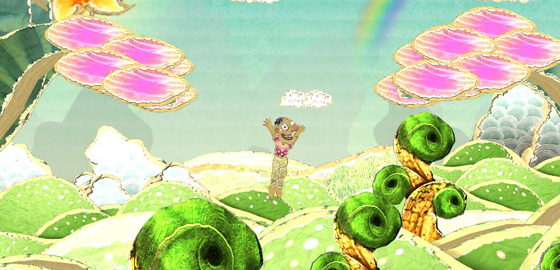 Flipside was a student project put together by Nordic students in 1 month. Considering the unique mechanic behind the mod and the original visual styling, time was a massive constraint that forced these mod developers to cull away everything not essential to the kernel of the mod. The end result speaks for itself and is an amazing achievement for a mod team - student or otherwise.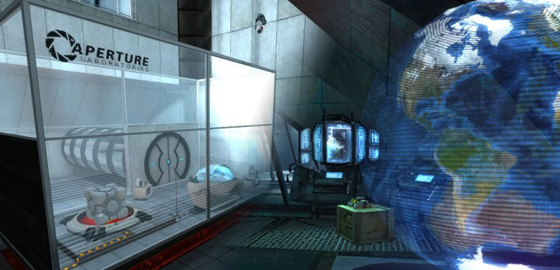 Minerva and Portal Prelude are both mods that focused on level design at their core. Although they took care in crafting the all other elements to complete the feel of an original story, they used as many props and other resources sourced from their respective games to keep their creative efforts focused on what they wanted to do. In both cases, many of the maps were developed before an actual story tied everything together.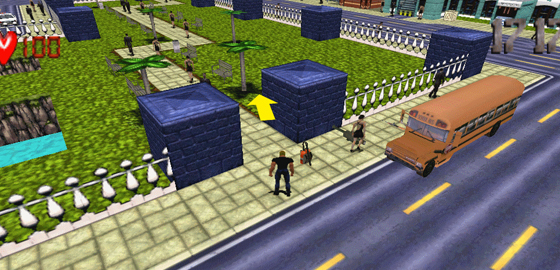 Duke Theft Auto is a standout project to me that hasn't forgotten how creative you can still be with the limits of old tech. Not everything needs to be upgraded with a coat of shiny realistic graphics in order to make it appealing. In this case, the Duke 3D engine seems like a perfect fit for the GTA games of old.
Of course, these are just a few examples and ModDB is full of many others. Yet the amount of dead or dying projects still dwarf those that show any potential. So how many of you are putting together your "ultimate project"? It may be time to introduce some constraints to help you get started and save time.