What started in quarter two of 2010 was in my opinion the Indie craze that even turned a few modders over to the Indie school of thought, plus the fact that we opened the doors of IndieDB sure didn't help quell the uprising. This year saw many mod developers switching engines for the promise of extra freedom and creative control over who can play the work they do. The Wolfire boys showed the world what a few motivated people can do and raised over a million dollars for assorted game developers and charities like Child's Play and the Electronic Frontier Foundation.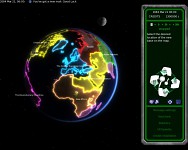 UFO: Alien Invasion has been two year in the making since it first released back in 2008, UFO AI is a game that is heavily inspired by the original X-COM games so expect a lot of similar features to be found here, if you enjoyed X-COM your going to love UFO: Alien Invasion!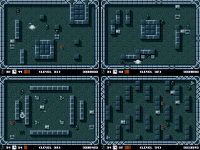 Robotz DX is an unashamedly old-school, single-screen shoot-em-up that swings more to a thinking mans run-and-gun rather then the traditional shoot'em up. The game offers a whole lot of experience for such a small download with randomized levels being unlocked when the game is completed.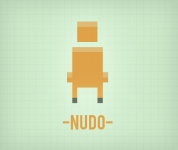 Nudo is best thought of a puzzle platformer built on top of an Rubik cube, you can move the level around in relation to where your character is currently standing. Its guaranteed to mess with your head a little and as far as I'm concerned thats A'ok with me!