Here is the latest in our new weekly Overgrowth alpha format! David himself took some time to illustrate the traditional changelog in video form.
Don't forget that you can help support us, try out our weekly alphas (such as the one in the video), and chat with other preorderers in the Secret Preorder Forum by preordering Overgrowth.
The features highlighted in the above video are as follows (among some extra ones thrown in for good measure):
- Scripts can read string params as float or int
- Characters can have parameters
- Added some character parameters: aggression, block skill, block followup, damage resistance, attack speed and movement speed
- Character scripts can control animation speed
- Web views consume keyboard events if they have keyboard focus, e.g. typing WASD into a text field doesn't cause the camera to move
- Enemy AI directly queries the animation for appropriate block timing
- Enemies avoid each other more effectively
- More efficient dynamic shadow decals, using the base model vbo instead of constructing a new cropped vertex array
Thanks as always for all the support! See you guys in IRC and the forums.
Also, feel free to support us by preordering Overgrowth!
If you liked this video, be sure to subscribe below.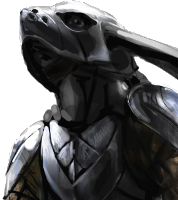 Track us on ModDB (visit our page)