Good day commanders!
We hope you've been enjoying TI's largest overhaul to date. However, it appears that it's time to choose the Mod of the Year again.
Twisted Insurrection has had the honour of being a part of the top 100 mods for a whopping 12 consecutive years, even earning third position in 2017. None of this would have been possible without your continued support, and we're incredibly grateful to all of you for following the mod for so long. Thank you.
Vote for Twisted Insurrection and help us secure a place in the Top 100 once again.
Remember, you're not limited to a single vote and can vote for as many mods as you like, so don't forget to check out some other great C&C mods like DTA, Mental Omega, and TSTW.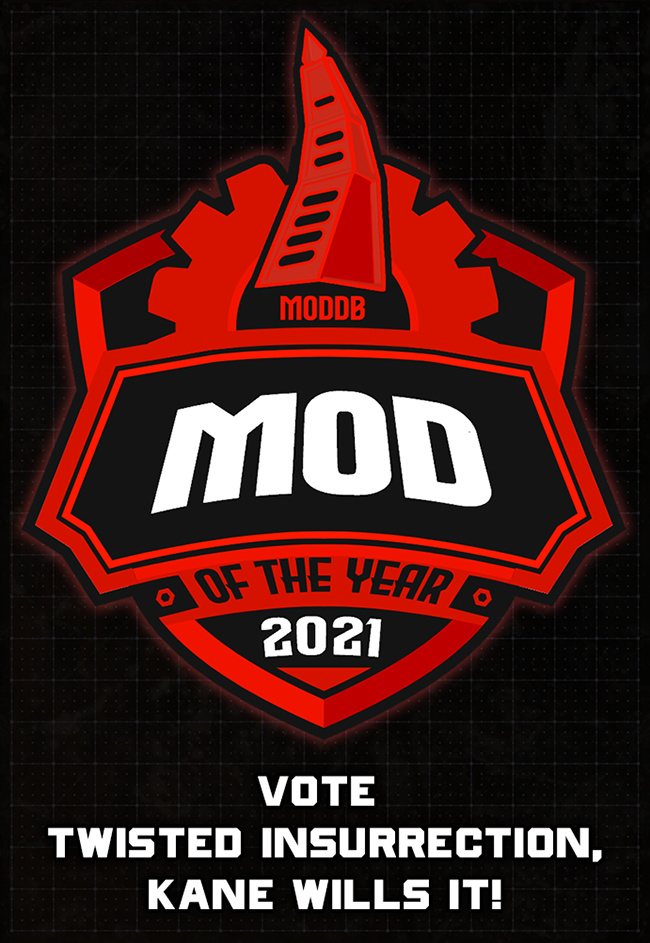 Stay tuned for more updates!