This will be basic tutorial of importing and exporting Stalker models using Blender. I will show here just how to convert and save/load ogf files.
Maybe in future I will post how to deal with bones on models, or how to add them without crashing game or how to make animations, but for now with this basic tutorial we can modify textures UVs or add/remove part of model.
First of course you need to install Stalker SDK.
SDK file
Patch for SDK

After that you can extract Stalker game and set proper paths to folders.
For basic work with Actor Editor all you need to export is textures and mesh folders, for Level editor you need all maps exported

Most of time pack prepared by CoC Team should be enough and give you all default stalker models and textures without exporting them separately and setting everything up.
Link for that pack:
Stalker CoC SDK files

Fallow instructions of installing it that you have in description(dont forget about update of it).


After that open Bin folder and search for "exe" files using default Windows Search bar. After that set ALL exe files to be compatible with Windows XP SP2 and with Admin access, its important to set them to SP2 not SP3. Why? God know why, probably its not needed at all but I cant use any SDK app without setting it like that... Level Editor and Actor Editor just crash constantly without it.
If you cant run SDK because it crash it will be good to change those settings, maybe for you it will work in other configuration. If you still cant run it... well you will have hard time to find why it will not run, because Stalker SDK is living creature and it have its own mind...
After you did that and installed or extracted game content you can get Stalker plugin for Blender:
Blender Plugin
(Install it in C:\Users\name\AppData\Roaming\Blender Foundation\Blender\2.79\scripts\addons)

Just enable it in Blender settings at "Add-on" section.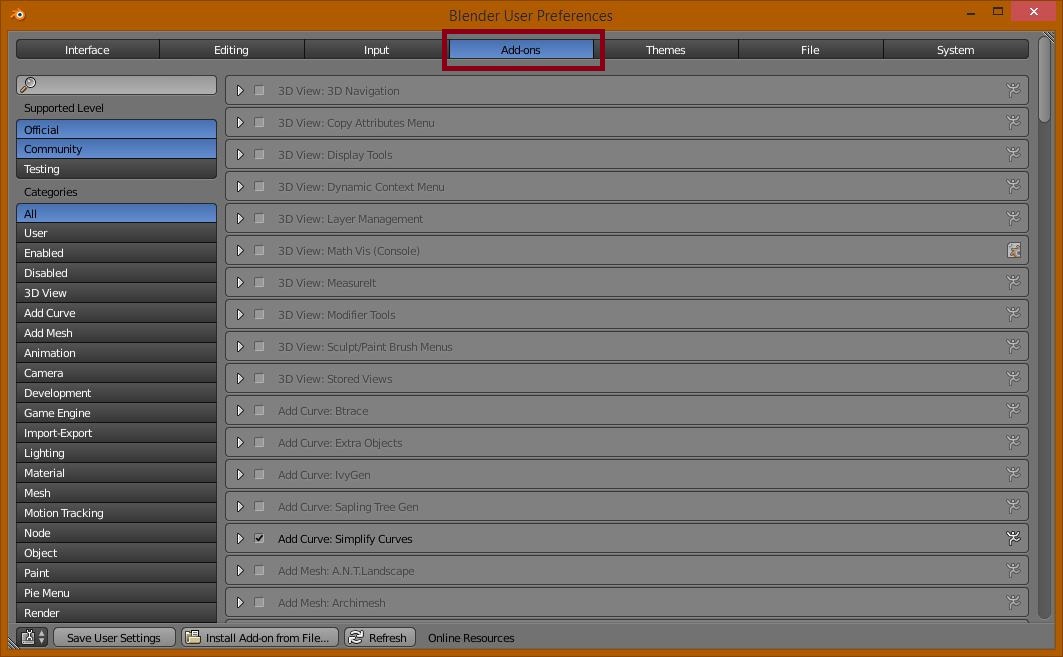 After that set up proper paths to SDK folders.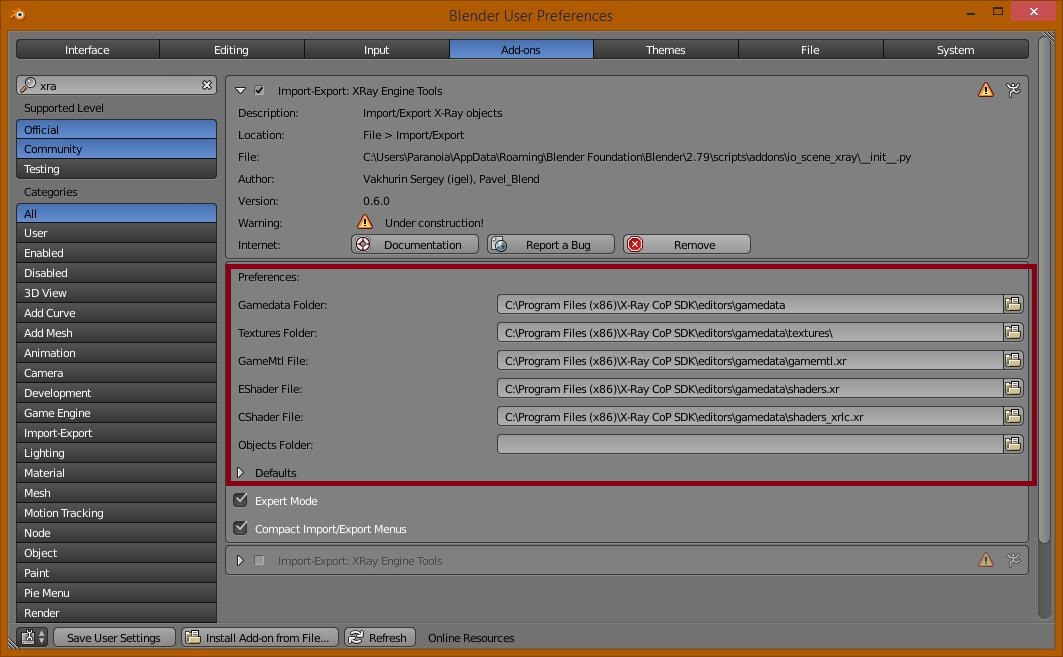 After that you can get AXRToolset, probably most important and powerful tool for Stalker. Without it, some of tasks would be pain to do.

AXRToolset by Alundaio
After installing it we can start it, select "Converter" tab and put path to our ogf files that we want to convert.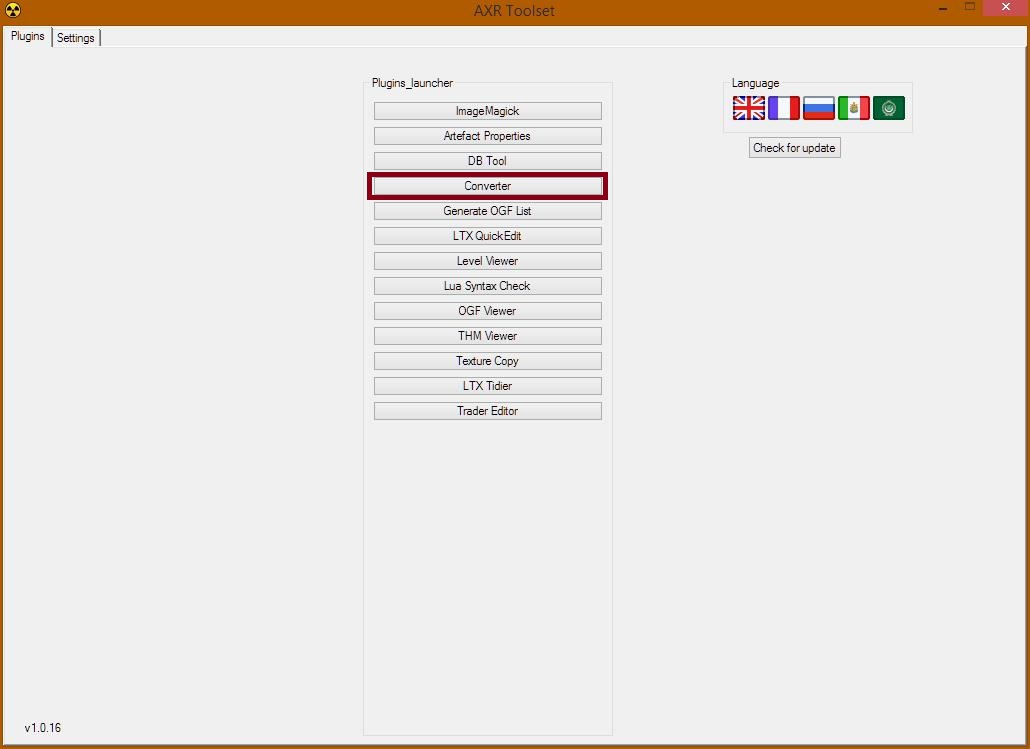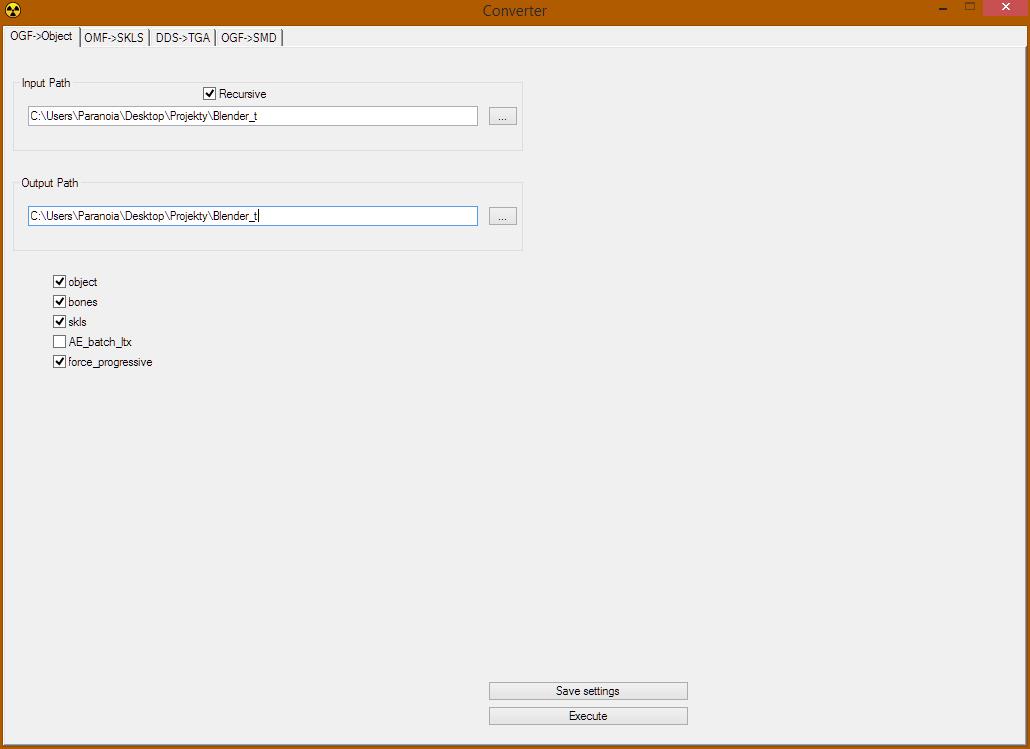 After conversion we should get some new files in our folder. Because for now we are not gonna do anything with bones and animations we are interested only on .object file.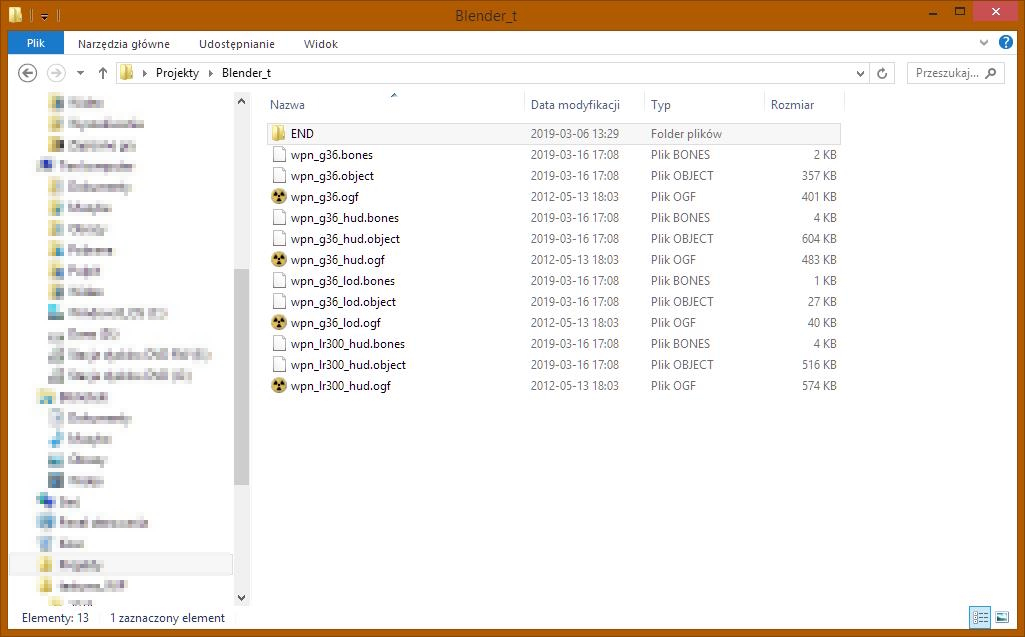 We open Blender now and Import our file.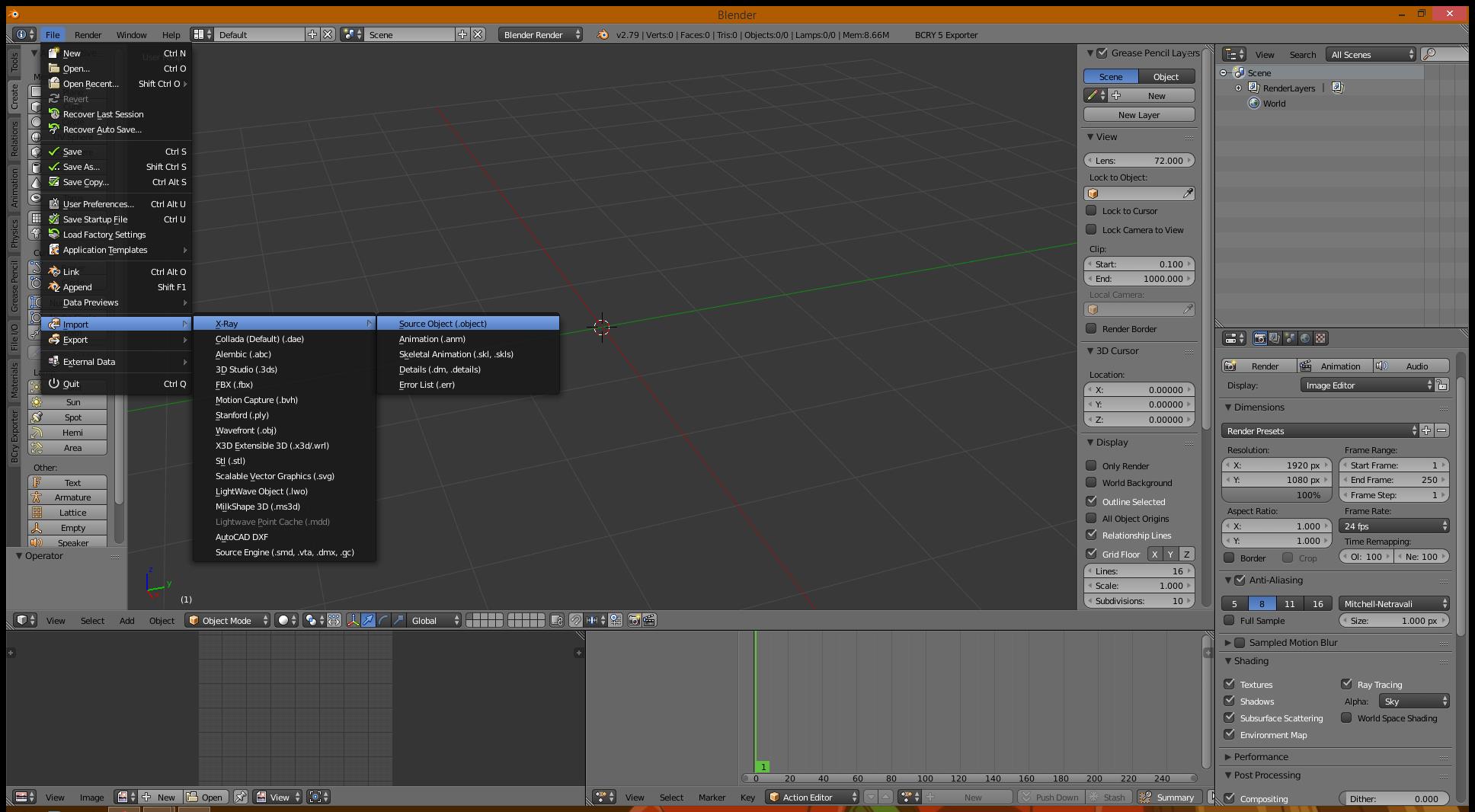 There is big chance that you can get "xr-bad" error, its nothing big, we deal with it later.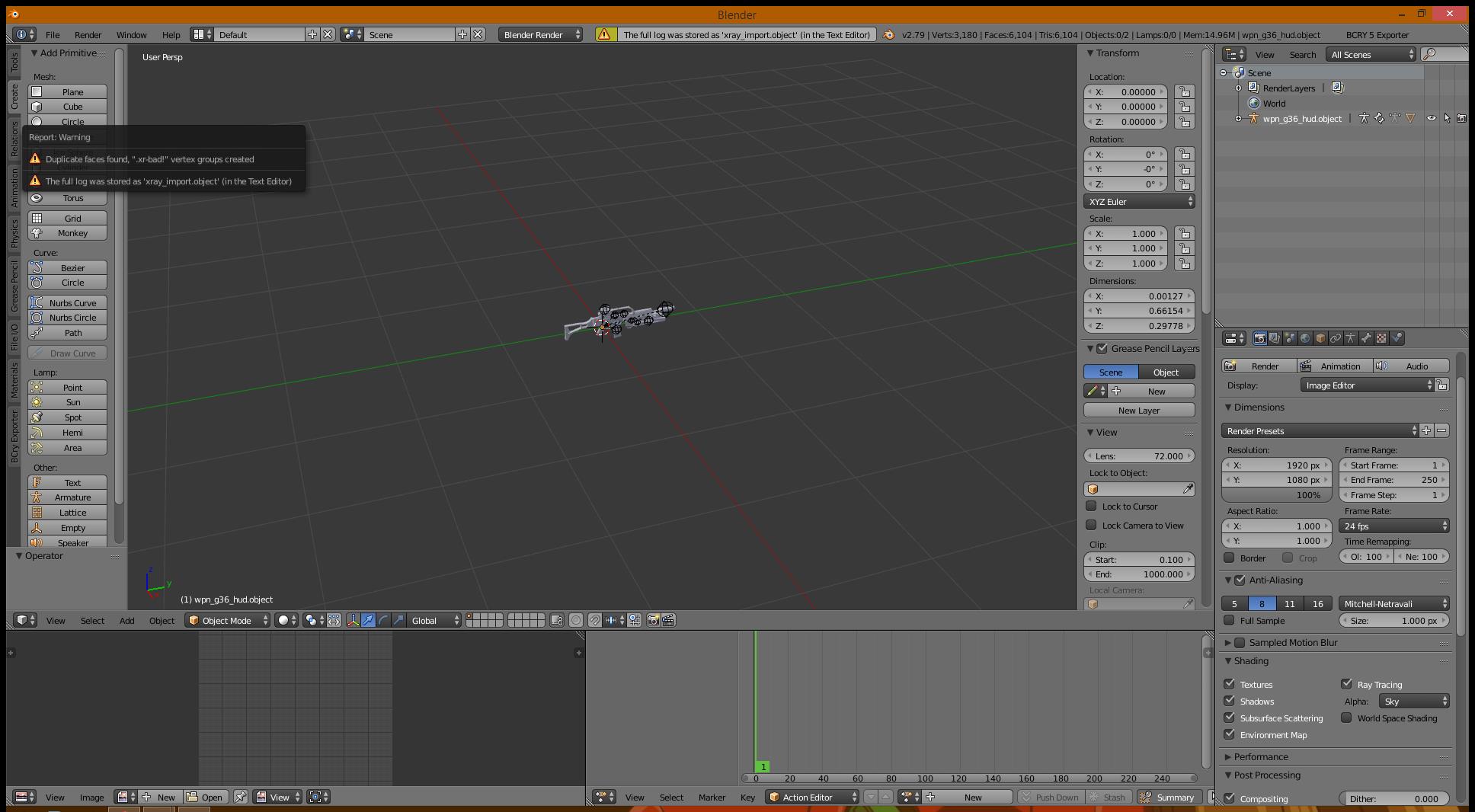 Now we look at the right side of Blender window. We have name of our model this is path for bones, we need to click it to see link to actual model.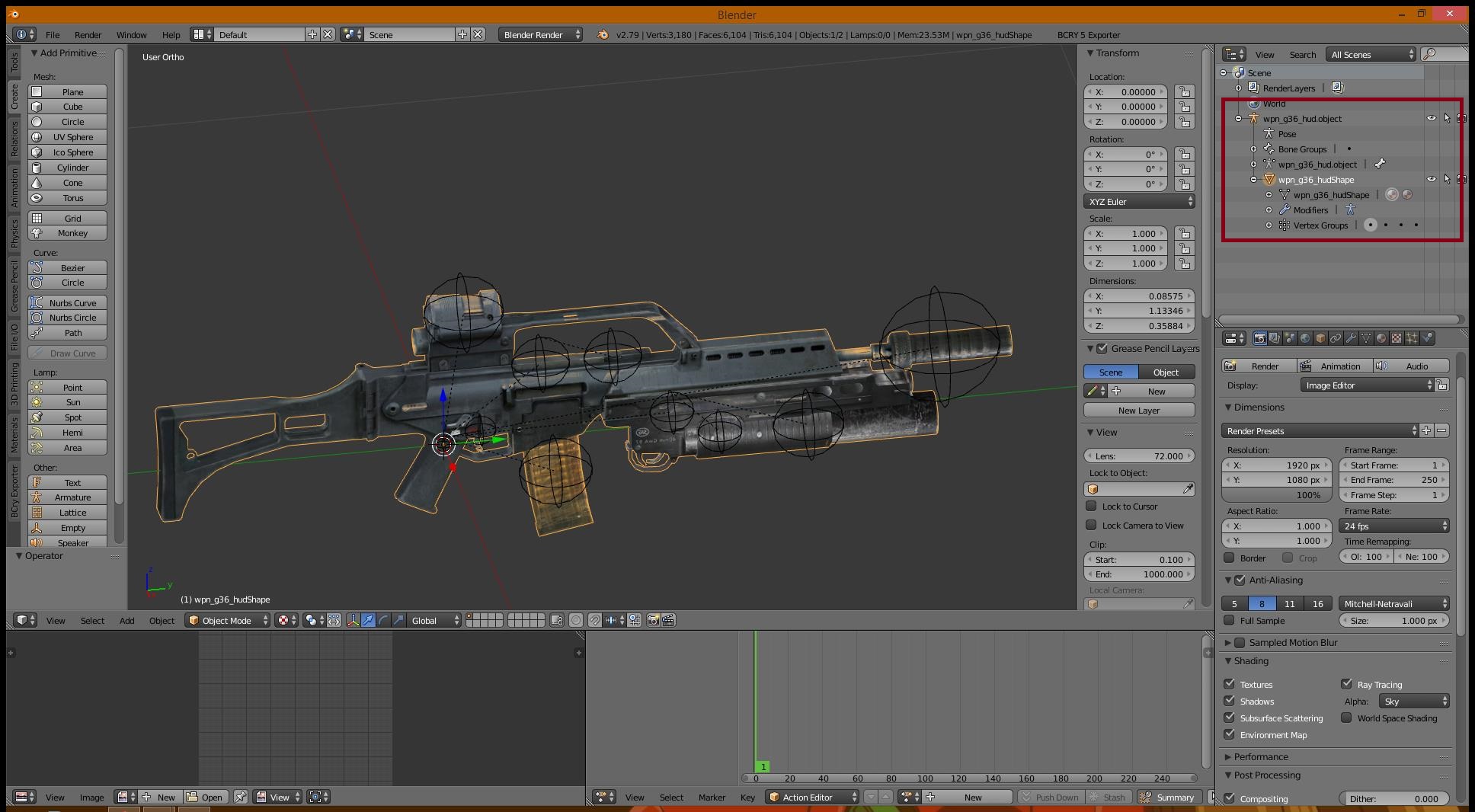 If we add any new parts to model, its important to keep it in that specific layer. Also if we import any other object to scene, we merge them by first selecting new object and then proper one and hitting CTR+J so new object is set to actual model not other way around.
After that we can select our model, and hit TAB to go to "Edit Mode".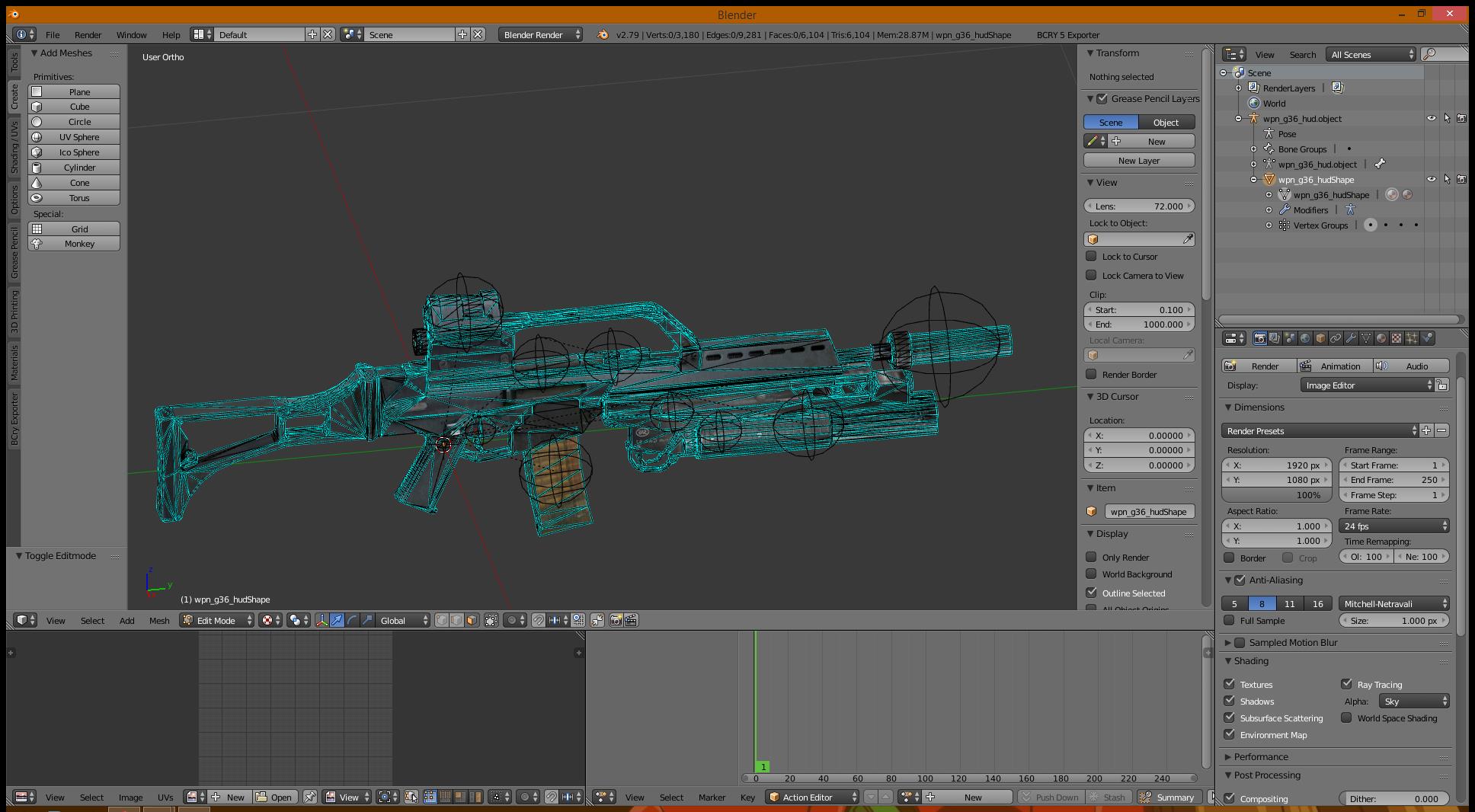 Now we need to remove sharp edges so we select all parts(hit A) then CTRL+E to get edges popup window and select "Clear Sharp"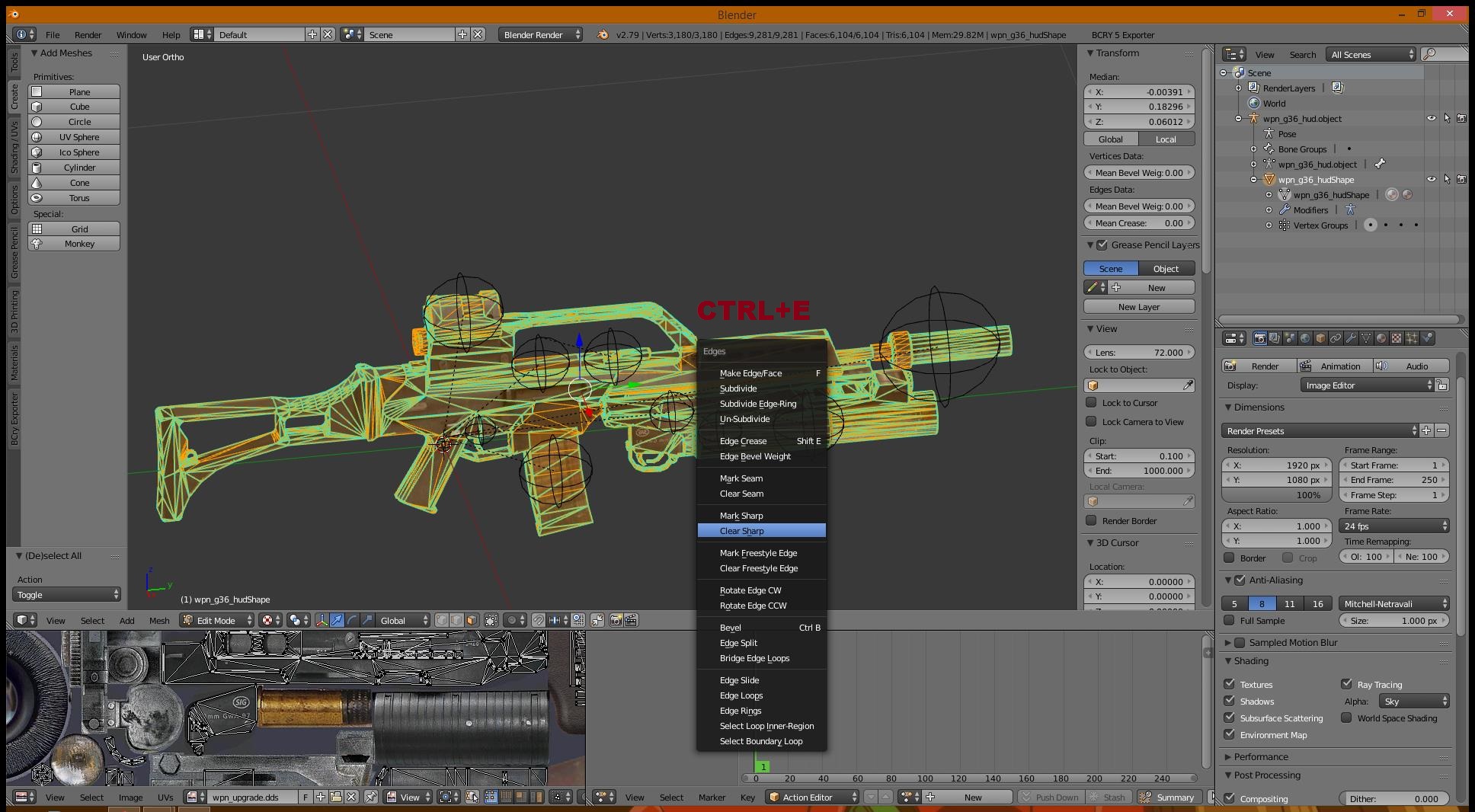 Now we need to get rid of that "xr-bad" error. Normally gun models have "wpn_body" vertex group, that just got messed up when importing.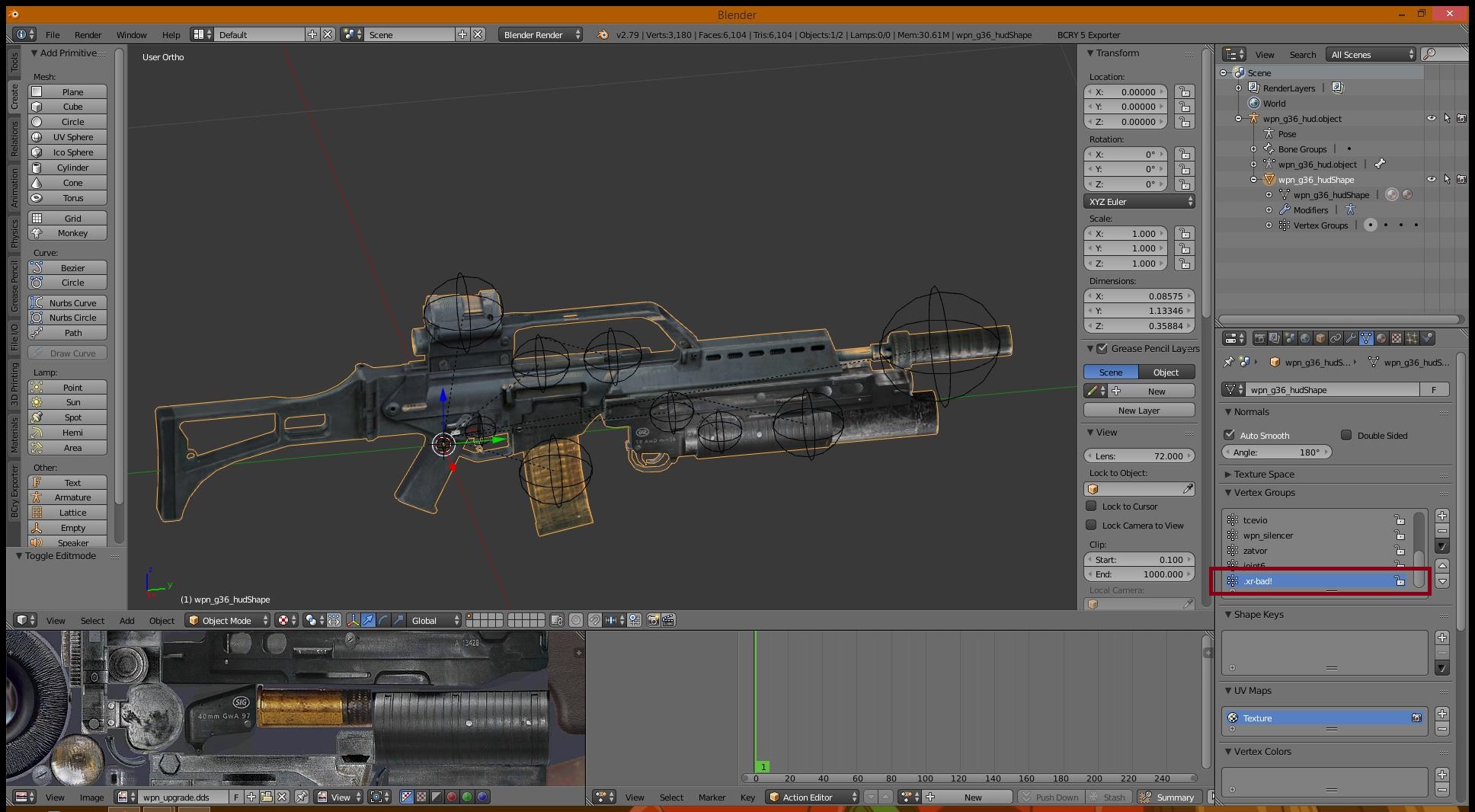 All what we need to do is rename it.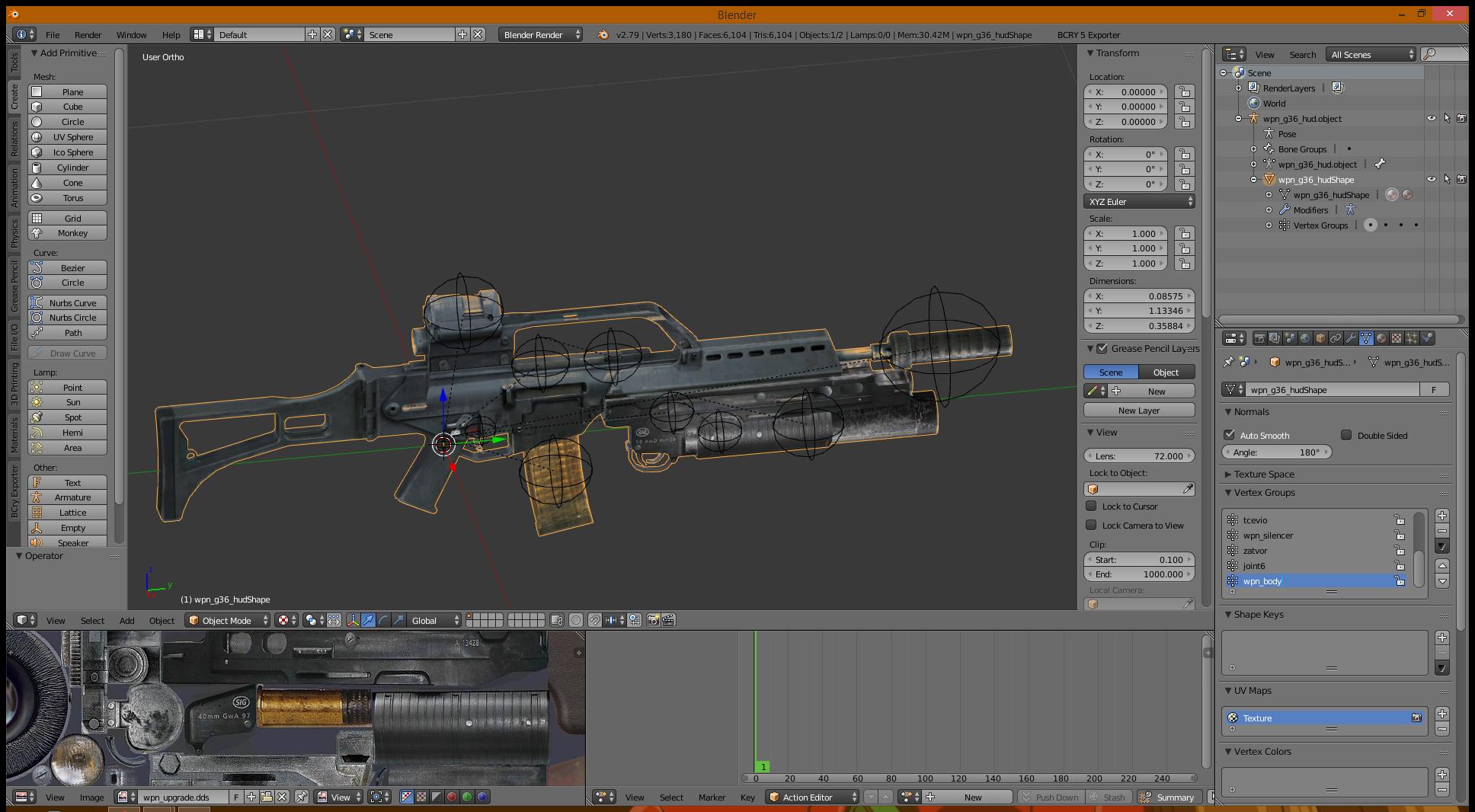 Select "body" group, and then assign the same selection to wpn_body.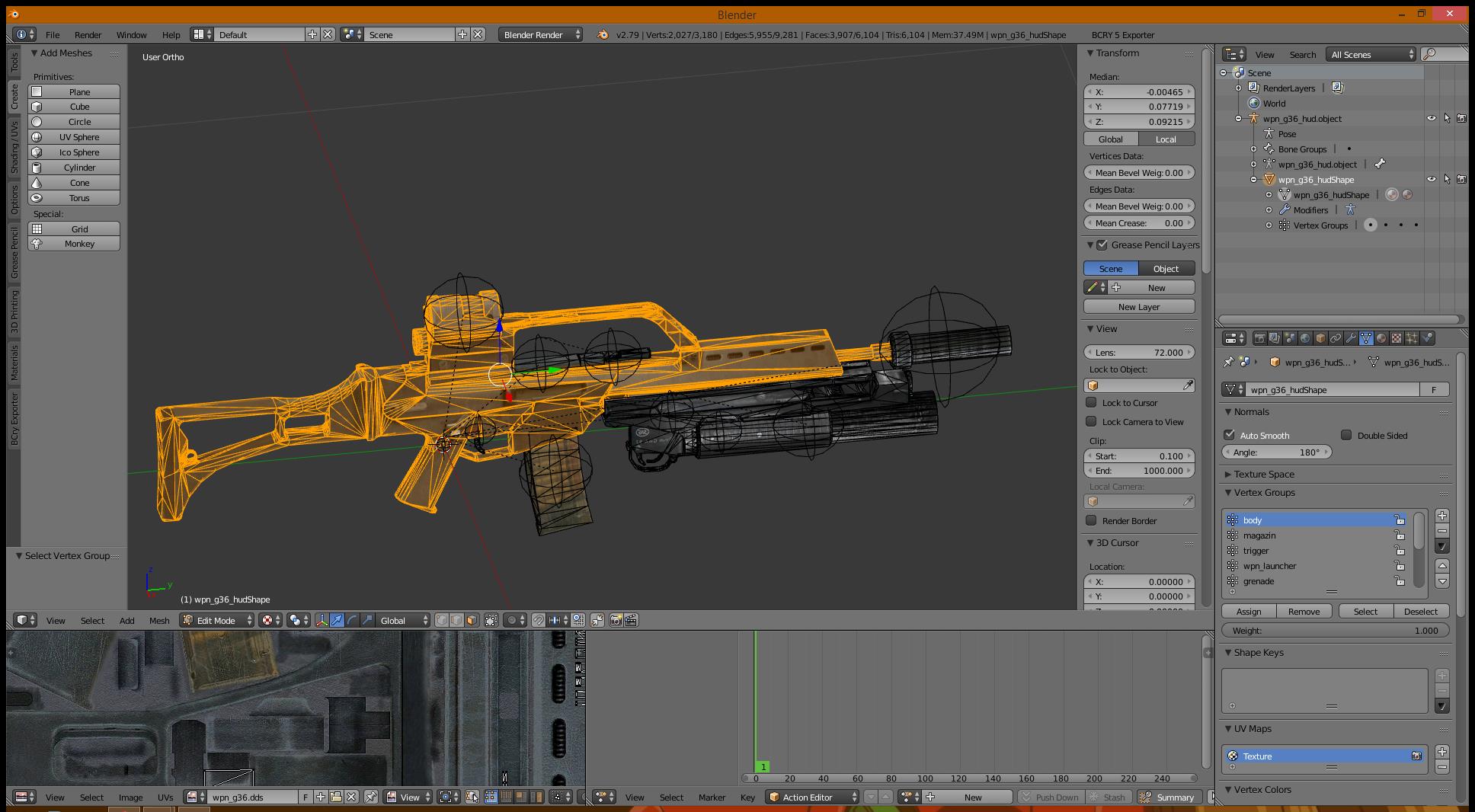 Now few things about Textures and Material.
Name of our textures should be path to actual texture in SDK folder. So If we have texture "wpn_upgrade.dds" that contain grenade launcher, actual name of texture should be "wpn/wpn_upgrade" without format at the end.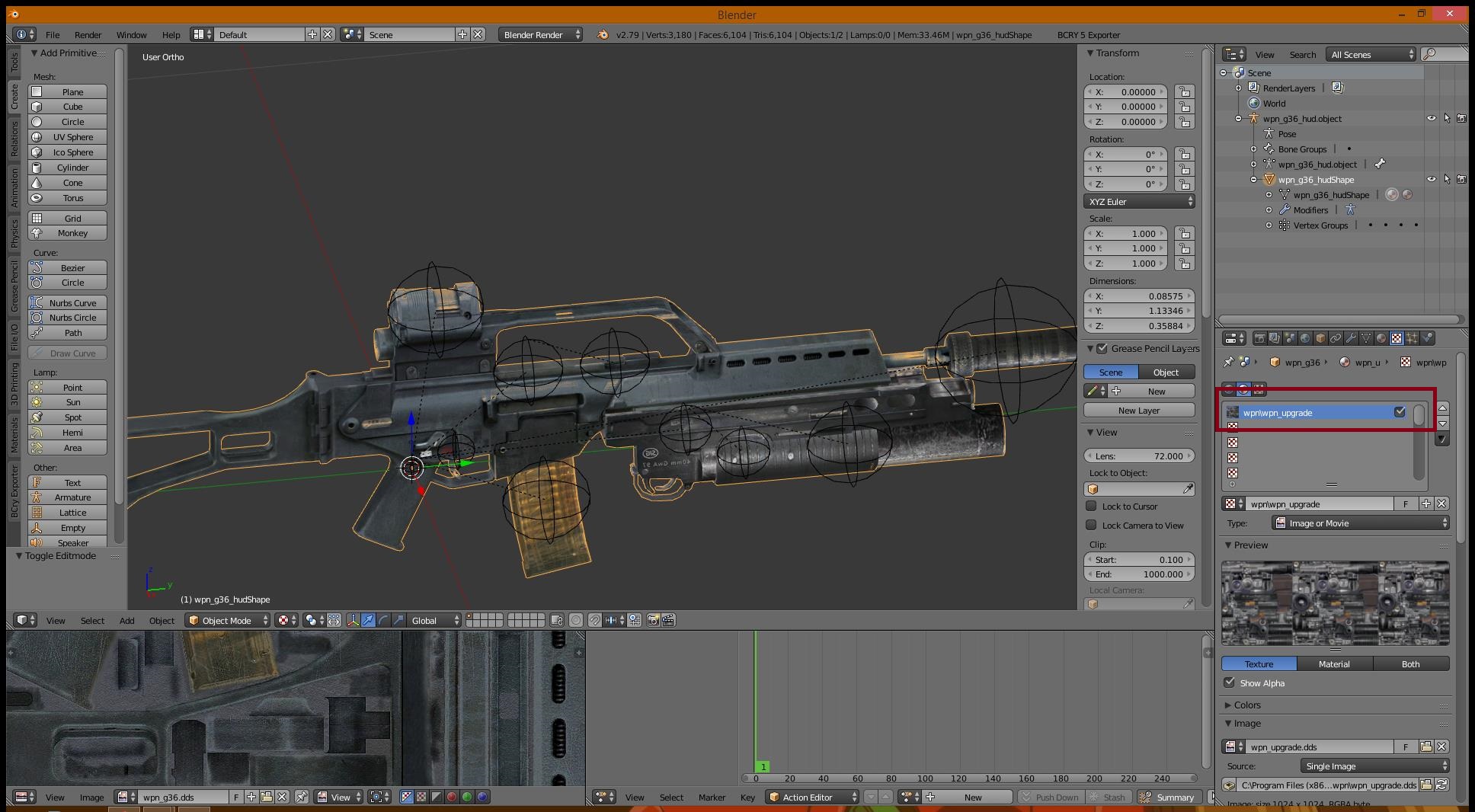 Material can be also edited in Blender it have separate tab where we can set what object will be rendered in game. For most of time for objects and guns you can set it to GameMtl "default_object" and for shader anything that is in models section(recommended is weapon or models, rest is for people who know what they doing...)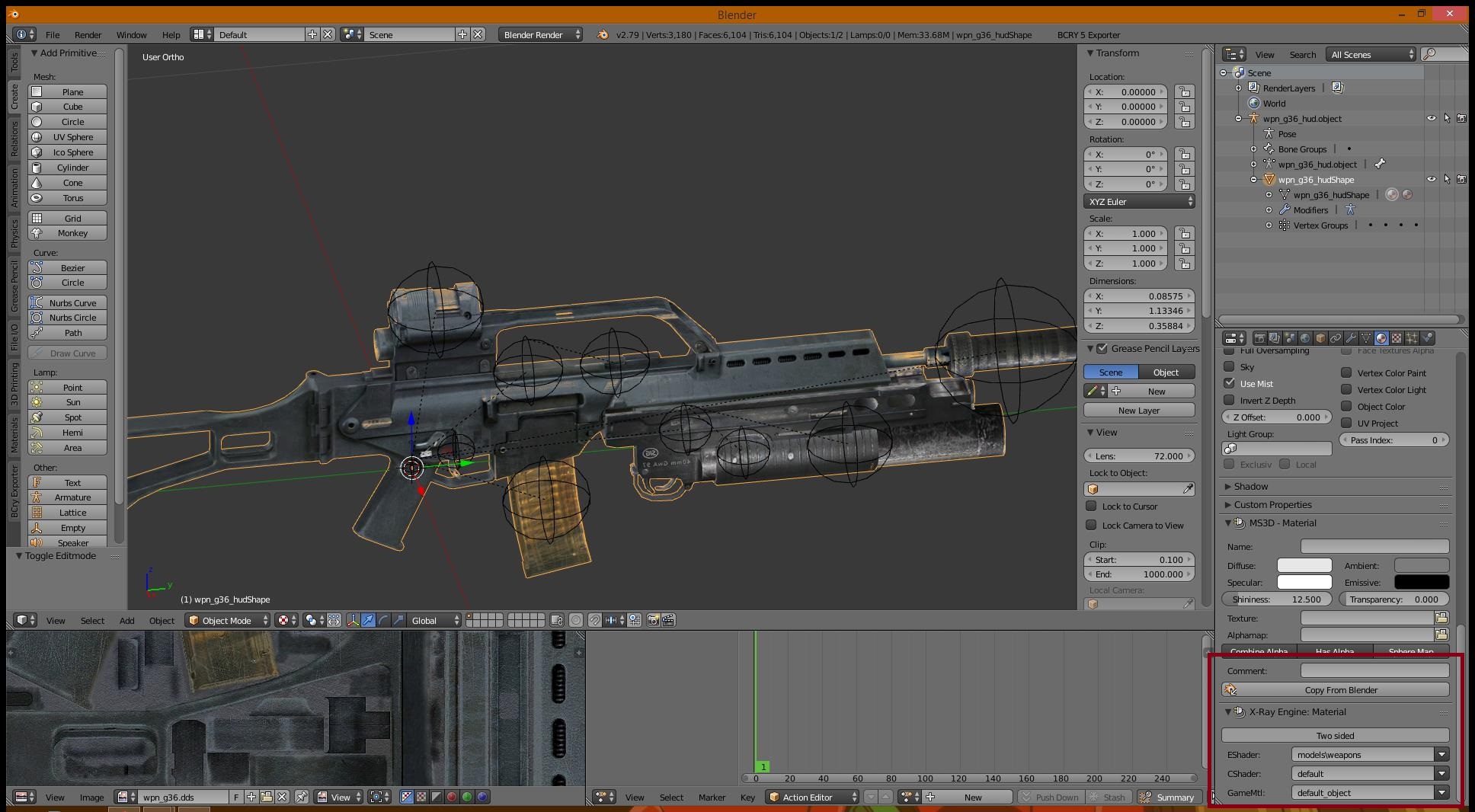 After we do our stuff, we need to select object on the list(not shape) and export is as ".object"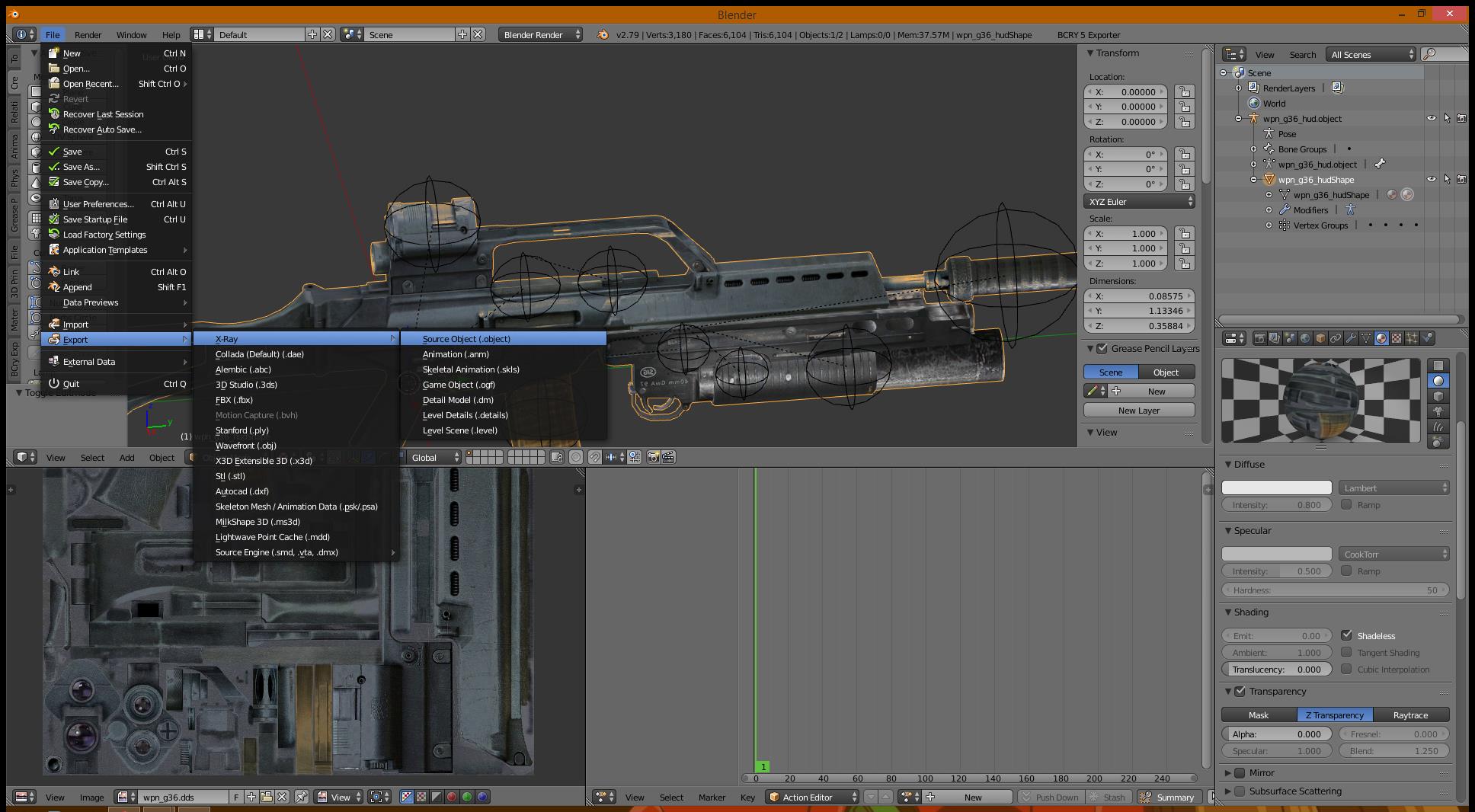 Last thing is some options related to model it self and how game handle it. All those options you can find on left panel under "Object" tab.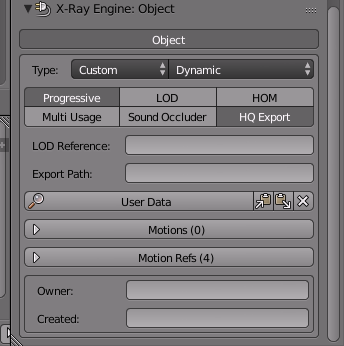 All models(at least ones that you will edit...) need to be Progressive and its best to set it to "HQ Export" this will prevent model from loosing small meshes.
In that tab you can also set motion refs, this is basically path to omf file that stalker use for animation if model dont have its own anims saved in file, you can also set here data files, like grab points/capture points.
And of course you can sign and time-stamp your model.


Now we can start Actor Editor, of course if you know Stalker SDK you know that you need to start it by clicking "!ActorEditor.cmd" not actual exe file.
After it start we load our model by clicking "File" on the right tab and then selecting "Load"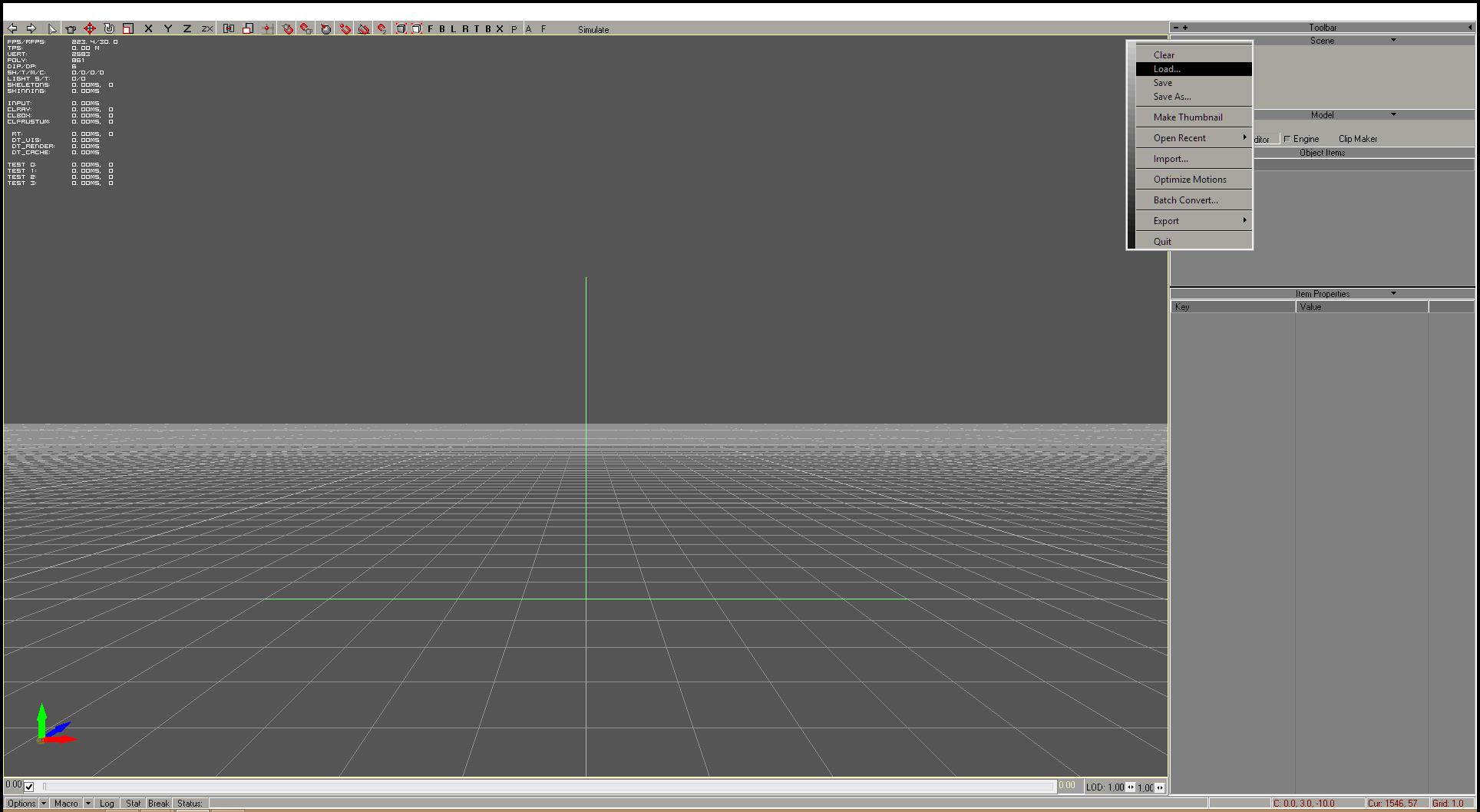 We move in Actor Editor by holding SHIFT and right click rotate camera, and left one move it up/down, we can change how camera work by selecting icons on top(P A F)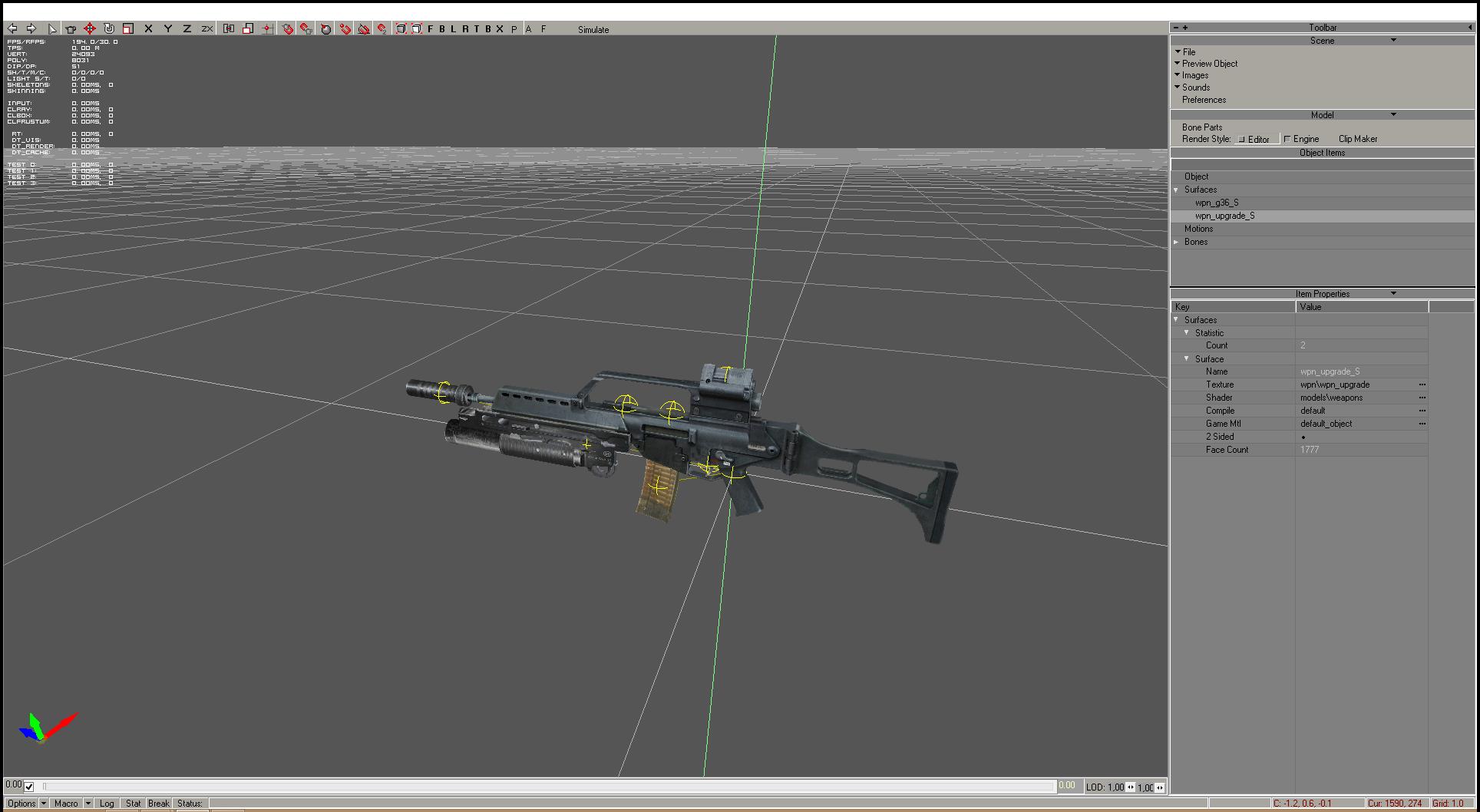 After we load our model we need to make initial test by checking it in Engine mode.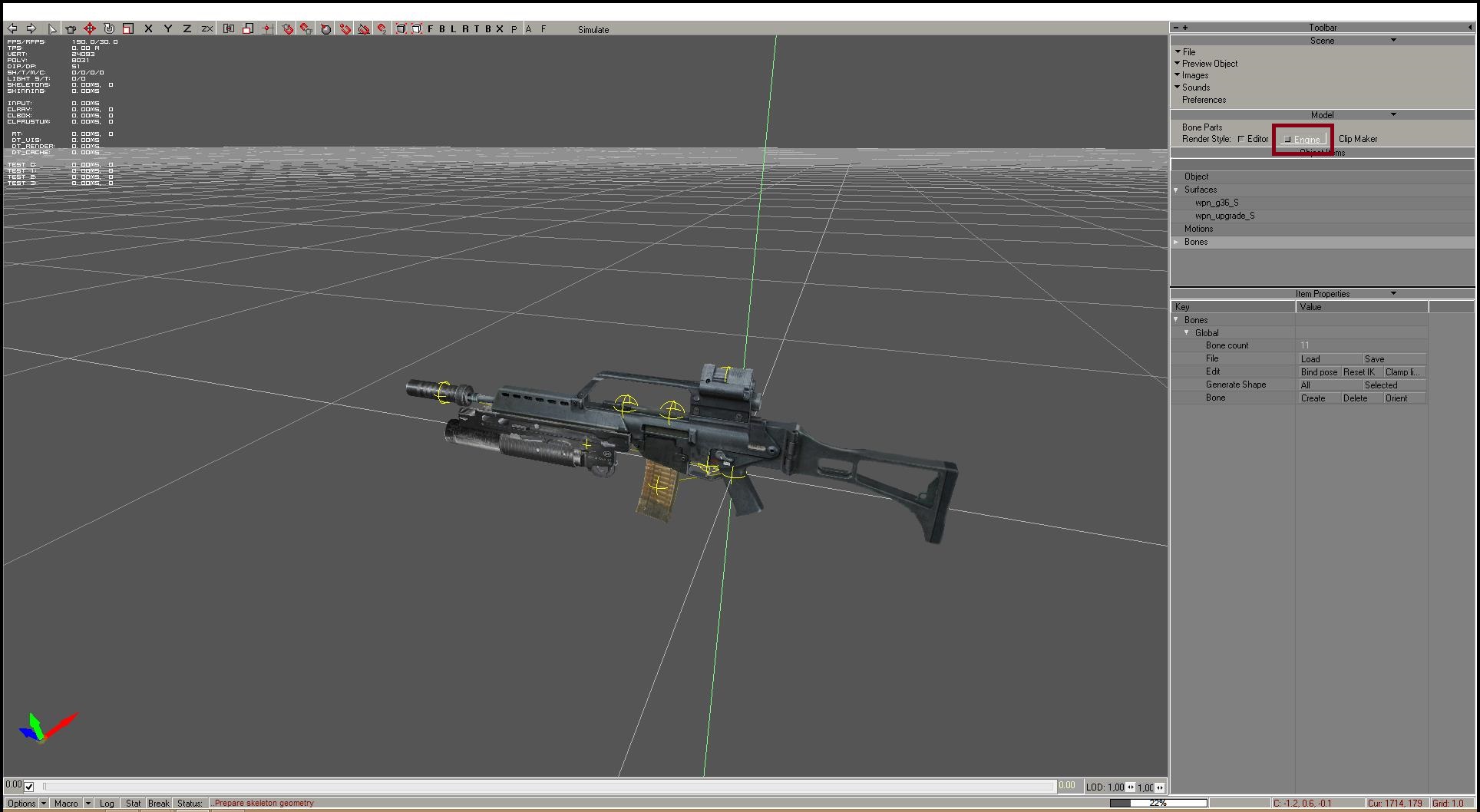 Log window will popup saying that object dont have its own motion, its normal, because animations in this objects are separate and are set in "Motion" tab.

If everything is ok, we can get back to Editor mode and export our model by again selecting "File" and then Export->Export OGF.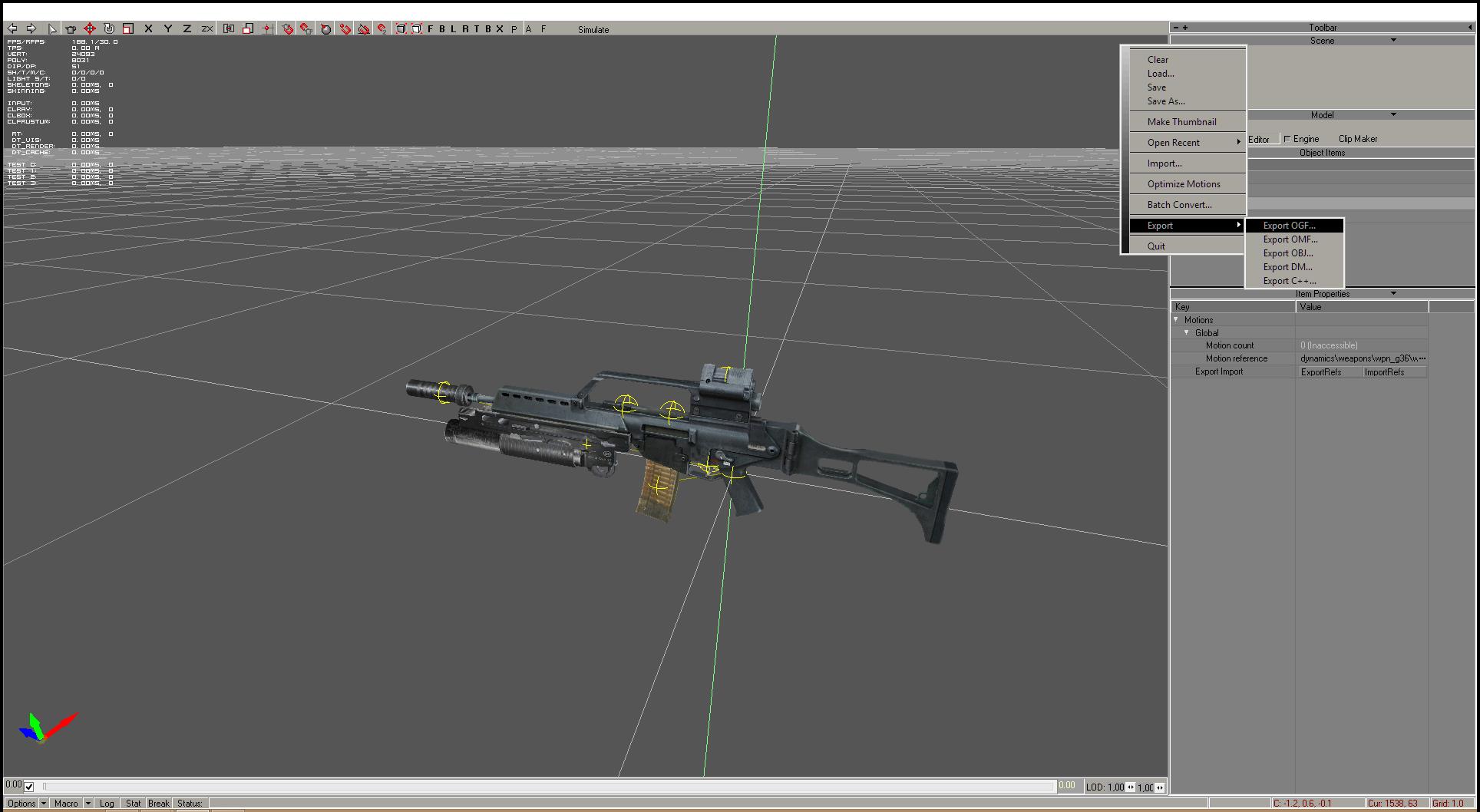 I know that its not much but, but making actual tutorial on bone editing and modeling is soooooooooo time consuming... I just dont have time for making it.
Even making video is longer than taking those pictures, mostly because I have app that automatically take pic of active window every x seconds, and I wrote all that tutorial eating dinner... -_-