In this HUGE new fourth dev diary we look at the new HoMM2 themed throne room and title screen plus intro, diplomacy herald and wonder videos for the Civilization 2 - Heroes of Might and Magic 2 Mod!
As a kid growing up in the 90s playing endless hours of Civ and HoMM Blake always wanted some sort of hybrid game that gave him the HoMM experience but in the Civ sandbox world. Games like Master of Magic and Age of Wonders 2 sort of granted that wish however Tom2050's amazing HoMM3 mod for Civ3 mod has REALLY fulfilled that dream of a sandbox HoMM game. Blake was so inspired by the awesomeness of it that he wanted to try and make a Heroes of Might & Magic 2 Civilization 2 Mod to compliment it. Soon after this Blake discovered a talented Civ2 modder on the other side of the world called Metropolis had already started a similar project and the two of them got to work on finishing their dream!
Throne Room:
Metro has replaced the entire Civ2 throne room with HoMM2 castle screens broken up into puzzle pieces. As each area is upgraded you'll go through several castle types. So if you choose to upgrade one particular area a few times it will lead to some rather funny results and mixed matches lol. While we would have loved to have done a castle with individual buildings being built (similar to what Tom did with his awesome HoMM3 Civ3 mod) the positioning of objects in the throne room is hard coded and not something we can access to tamper with. So castle image puzzle pieces was the best we could do!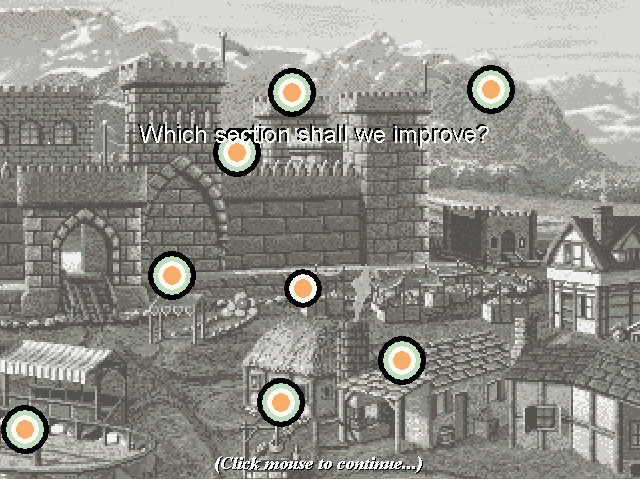 Diplomacy Herald Videos:
Metro has successfully replaced (which was NOT easy) and tested all of Civ2's diplomacy heralds with video animations of top tier HoMM2 units (eg Dragons, Titans, Crusaders, Phoenixes etc). They look awesome and its a real thrill when the leader you're talking to gets angry and the creature does its attack animation!! :)

Genie for our 7th neutral faction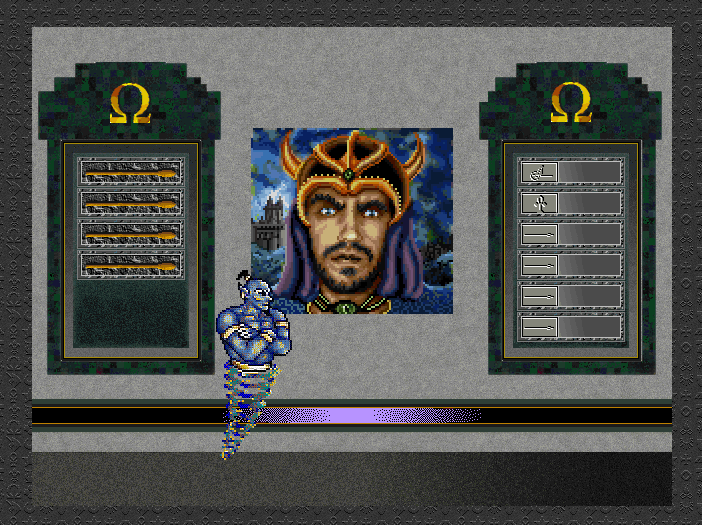 Happy HoMM2 Warlock Herald: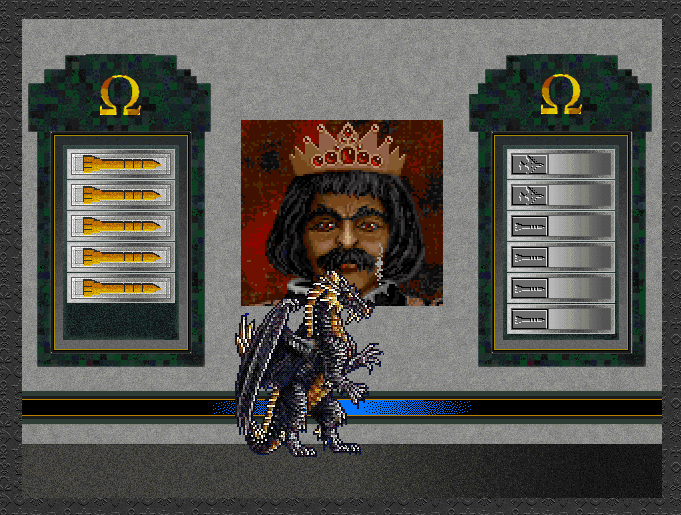 Angry HoMM2 Warlock Herald haha: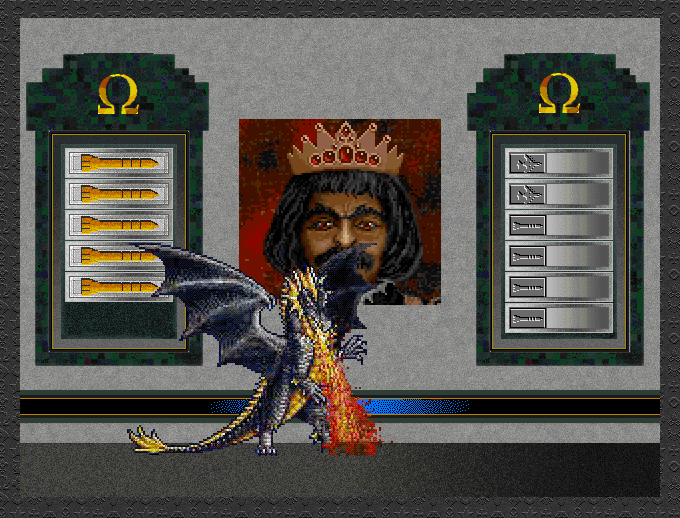 Video version:
New intro video and title screen graphics:
Metro replaced the Civ2 intro with a short piece from HoMM2's intro and Blake replaced all the DLL graphics in the main menu screen and start on customized world images. Once again we suffered from severe size limitations of the original Civ 2 DLL image files so the colours aren't too brilliant in some images sadly! Also we don't know of any way to change the ugly Civ2 brown main menu background either!

Intro Video Screenshot: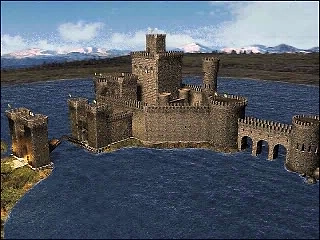 Main Menu Screen: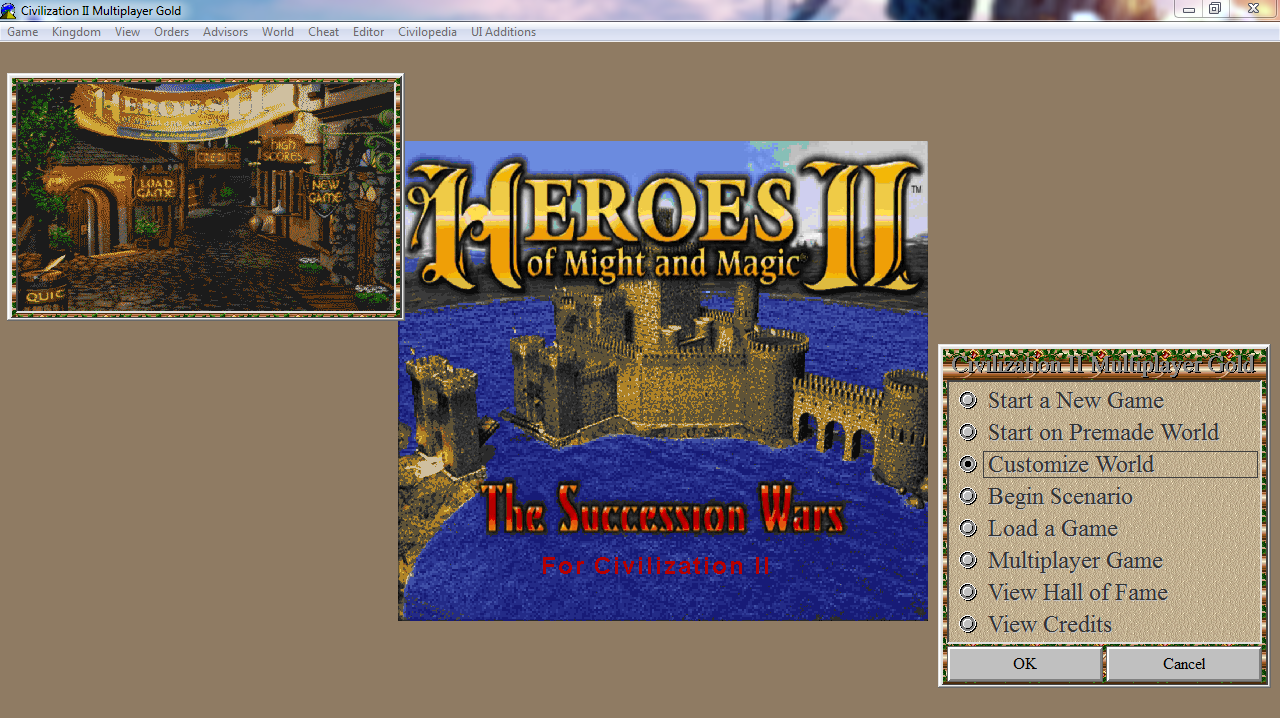 Wonder Videos:
Metro has also completely finished all of his wonder video conversions. These are really impressive and use a number of different videos (mostly from HoMM2) such as a Dragon breathing fire or a camera pass in a medieval library while HoMM2 music plays all leading to a frozen image with the details of our custom wonders all in the actual video!

Screenshots from new wonder videos...
Video version:
If you like my work please feel free to check out my other mod projects such as my & Metropolis's Heroes of Might & Magic 2 Civ2 scenario, my Red Alert 2 Siege of NY Civ2 scenario, my Command & Conquer Civ2 scenario remaster, my Terminator Future War Civ2 scenario remaster, my Deadworld Reborn Civ2 scenario remaster, my Civ1 Graphics for Civ2 mod demaster, my ToT Graphics for Civ2MGE mod remaster, my Civ2 Playstation Graphics for Civ2MGE mod remaster, my Better Terrain Graphics for Civ2MGE mod, my Alpha Centauri Civ2 scenario remaster, my Attila's Conquest - Play as Barbarians in every Civ game scenario series, my old Star Wars Civ2 scenario, my new Master of Magic Enhanced Civ2ToT scenario, and my Civ1 Soundtrack Overhaul mod. I'm also the creator of the popular Star Trek TNG GZDoom and Quest For Glory IV 3D Hexen GZDoom mods.