Intro
In this new fifth dev diary we look at adding new HoMM2 themed victory and death sequences plus custom city screen backgrounds for the Civilization 2 - Heroes of Might and Magic 2 Mod!
Background
As a kid growing up in the 90s playing endless hours of Civ and HoMM Blake always wanted some sort of hybrid game that gave him the HoMM experience but in the Civ sandbox world. Games like Master of Magic and Age of Wonders 2 sort of granted that wish however Tom2050's amazing HoMM3 mod for Civ3 mod has REALLY fulfilled that dream of a sandbox HoMM game. Blake was so inspired by the awesomeness of it that he wanted to try and make a Heroes of Might & Magic 2 Civilization 2 Mod to compliment it. Soon after this Blake discovered a talented Civ2 modder on the other side of the world called Metropolis had already started a similar project and the two of them got to work on finishing their dream!
Dev Diary
Sorry for the delay guys! Metro has been travelling O/S and Blake has been recovering from some nasty surgery but plenty of progress has been made around those over the last month and we're nearly finished. Metro has finished his final changes plus playtesting and is happy with things so all that's left to do is Blake's map creation, Blake's playtest game and documentation writing then this baby should be good to go!

In these final stages we've been finding a few little left over things in Civ2 to convert to HoMM2 style for extra immersion.

Victory Sequence:
Blake came up with an idea to replace the Civ2 military victory guillotine sequence (where you see all the enemy leaders faces getting the chop lol) with the HoMM1 death guillotine sequence. Once again Blake was heavily restricted by the image size inside of the DLL file and the view perspective is a bit off however its quite fun watching the blade come down on our custom HoMM2 leaders hehe.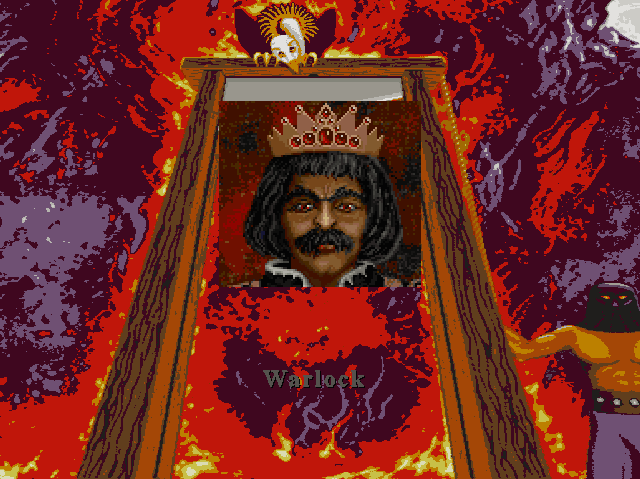 For the final victory image Blake decided to go with Archibald and the dragon which thankfully the DLL size limitations weren't too bad so it converted beautifully. :)
(in-game shot)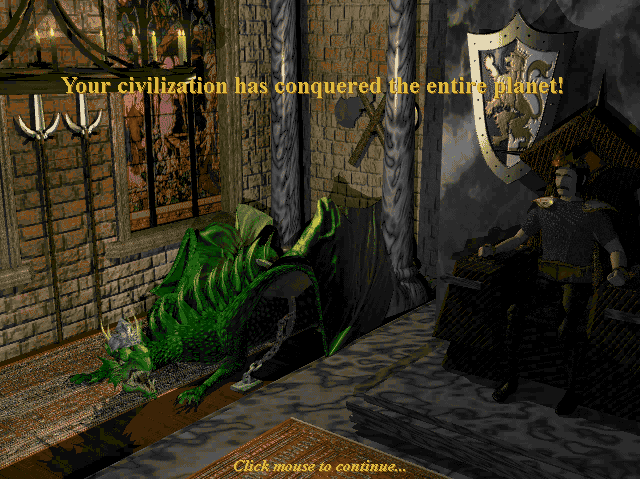 Death Video:
Civ2 uses a small video of a underground tomb for its death/failure sequence. It's start & end bits with the text couldn't be changed sadly but Blake asked Metro to make one last custom video for our mod to replace the tomb video part. For this we naturally used the HoMM2 death/failure video sequence of you hanging in a cage as well as the HoMM2 addon intro video of the dark bloody battlefield of bodies.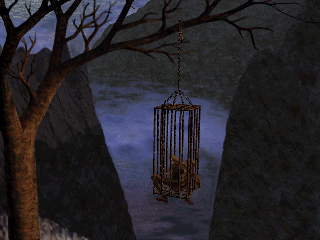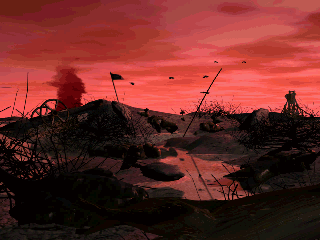 Custom City Screens:
Blake has recently been playing around with custom city screen background for his other mods and decided it would be fun to make up a transparent HoMM2 city screen for each of the 6 factions. These are completely optional to players of the scenario and Metro has also included a nice plain wooden style city background if people prefer something simpler. Here's the Human Knight background (being tested on the wrong faction haha). You can also see some of the other work we've done such as custom citizens (using HoMM2 hero faces), ToT fantasy scenario resource icons, custom HoMM2 style buildings, and of course as we've previously shown you if players click on the view button they'll get treated to a gorgeous custom city sky view with HoMM2 buildings that Metro made. :)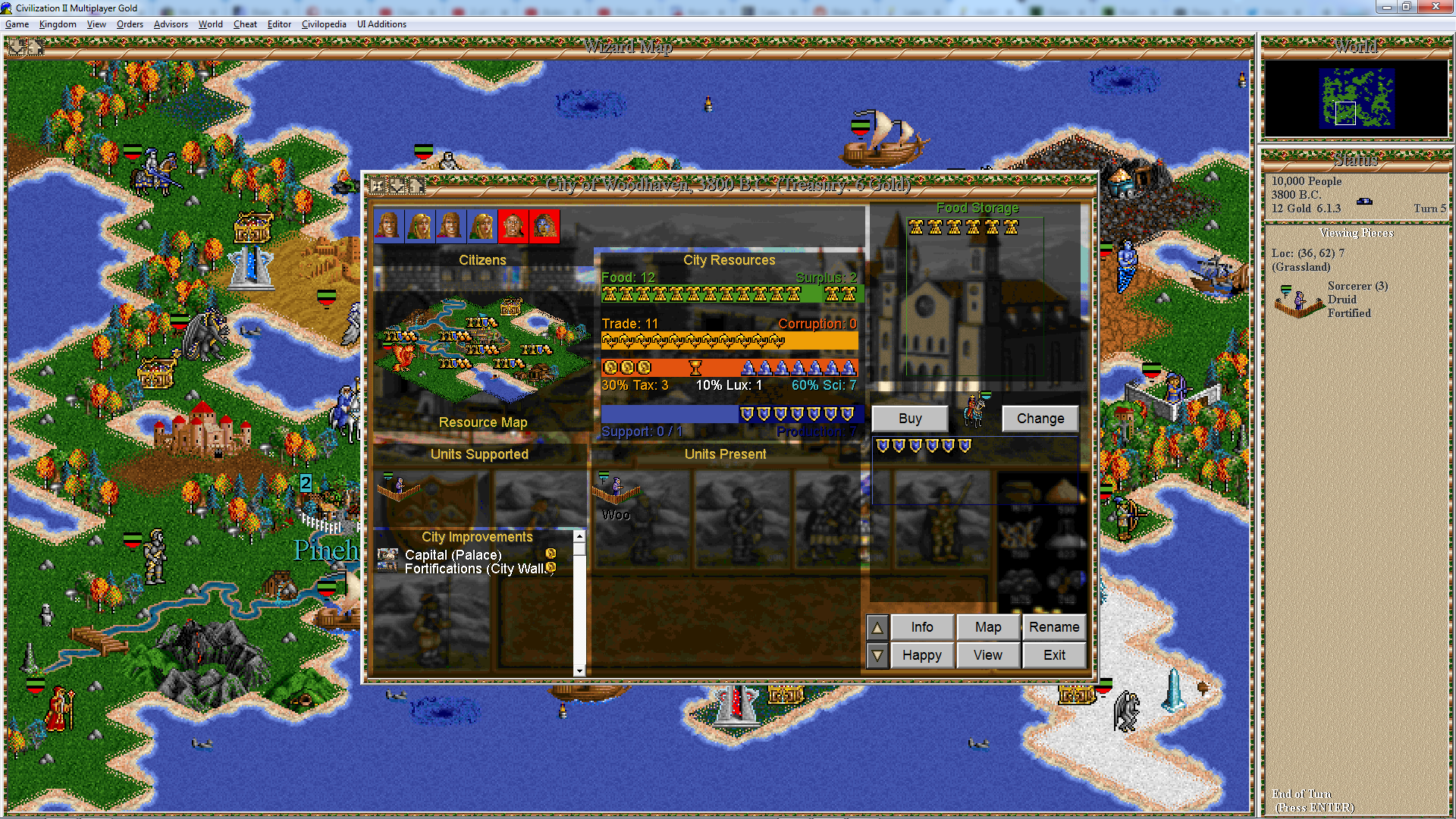 If you like my work please feel free to check out my other mod projects such as my & Metropolis's Heroes of Might & Magic 2 Civ2 scenario, my Red Alert 2 Siege of NY Civ2 scenario, my Command & Conquer Civ2 scenario remaster, my Terminator Future War Civ2 scenario remaster, my Deadworld Reborn Civ2 scenario remaster, my Civ1 Graphics for Civ2 mod demaster, my ToT Graphics for Civ2MGE mod remaster, my Civ2 Playstation Graphics for Civ2MGE mod remaster, my Better Terrain Graphics for Civ2MGE mod, my Alpha Centauri Civ2 scenario remaster, my Attila's Conquest - Play as Barbarians in every Civ game scenario series, my old Star Wars Civ2 scenario, my new Master of Magic Enhanced Civ2ToT scenario, and my Civ1 Soundtrack Overhaul mod. I'm also the creator of the popular Star Trek TNG GZDoom and Quest For Glory IV 3D Hexen GZDoom mods.