Welcome to the Editor's Choice awards for the 2021 Indie of the Year Awards, where we show recognition to the indie games from the past year that we've found to be personally deserving of attention. Ranging from best singleplayer, to best multiplayer and several other specific categories, these games have gone above and beyond to create a unique and engaging experience for players this year.
---

Thought-provoking? Check. Gorgeous? Check. Replayable? Check. Road 96 🛣️ checks every box for a solid singleplayer experience, with a vast array of different paths, procedural gameplay that makes every road different, and well-written characters that pull you deep into the escape from oppression you and your companions desperately seek. Road 96 is not just a story game, or an exploration game, or an action game (though it carries all three in spades); it's a combination of incredible game design and innovative quality.

What do you get when you cross the cerebral puzzle-solving of Portal with the fast-paced and tactical gameplay of Halo? You get Splitgate, the satisfying shooter with a sky-high skill ceiling. Thumping gunplay is accentuated by the ability to create sightlines on the fly and get the jump on unsuspecting opponents. Caught out in the middle of a firefight? Those same portals will nab you a quick getaway. There's nothing better than sailing through a portal and dinking someone with a sniper rifle before hitting the aperture again.
---
Voxel-based physics heists in a malleable world with explosions galore and heaps of strategy - that's the deal you're getting with Teardown, the technologically impressive (and conceptually brilliant) heist game where accurate simulation joins strategy in a variety of game modes. As you play, you'll unlock new ways to manipulate the environment to your advantage, and more destructive weaponry to cover yourself when the plan, inevitably, goes awry. A sandbox mode for honing your knowledge and a level editor triple the offering and ensure you'll be kicking up voxelised dust long after completing the accessible campaign.
---
Best Art-Direction

On the surface, the disturbing Inscryption is a card game with a horror-induced twist. Game mechanics emphasising on sacrifices and other similarly grim subjects establish a lot of flavour, with the game's dark retro aesthetics sealing the atmospheric deal. However, what lies deeper in this devilish deck builder is a spiral into insanity, where your own body parts become forfeit as part of the eternal card game before you. Don't go into Inscryption expecting Hearthstone with a few scary visuals - this game's not for the squeamish or faint of heart.
---
There's no shortage of quality indie horror games emerging from around the community - some of the most popular indie games over the years have been those that properly and accessibly tapped into some of our deepest concerns. Poppy Playtime has all the usual hallmarks of a successful indie horror - a creepy monster, built-up and legitimately terrifying jump-scares, and the disassociation with a normally pleasant idea (in this case, toys and toy factories). Couple this constant atmosphere with creative puzzle-solving, and you've got yourself a game that - quite expectedly - broke into popular culture this year.

A multiplayer VR exploration game with a cosy style and great visuals, A Township Tale is a hit from 2016 that continues to see support to this day with new content and cosmetics to chase. A sanctuary in this wild land, your town is where you'll craft gear for your next expedition. It takes all kinds of heroes to make a successful town. Will you be a warrior? A miner? A blacksmith? Choose your destiny, and unlock new abilities for your town and your party. But choose carefully. Dangers lurk in the darkness below, and your choices in town and as a team will decide if you become legends, or your tale ends in tragedy.
---

Sun Haven is a cozy, cutesy, comfortable game whose task-oriented gameplay never gets old thanks to the variety of options available for players to pursue. Want to woo the local townspeople with great cooking? What about mining deep underground for valuables and staving off the occasional beastie that lurks in the dark? Or maybe you'd like to see how magic can turn simple farming into efficient field-building? Whatever your preference, Sun Haven's likely to have some activity you'll enjoy - and with 8 player multiplayer, you and your friends can set off on your own tasks and come together at the end of a long day to celebrate the collective achievement.
---
If there was an indie game this year that proved one core mechanic is all you need for a laser-focused, power-trip romp, it's Boomerang X. With one weapon and a number of abilities to utilise, players will be driven through a game that has no ambitions beyond delivering a powerful gameplay experience that channels your inner badass with every encounter. There is more if you want to go looking for it, but the chaff is non-existent in the core pathway most players will take. Skills each enhance the options for gameplay and with a great retro-watercolour combination of aesthetics, you've got just as much to gawk at as you have to pummel.

Visual novels are all about experiencing a story first-hand. Sometimes you're a nameless face of ambiguous gender; sometimes you're a set character inhabiting a mostly defined personality with a little wriggle room here or there. Arcadia Fallen, however, presents something for everyone - quite literally! Decisions are remarkably open-ended with a lot of different narratives to pursue, whilst the player character is greatly customisable regardless of where your gender identity sits. Special attention has been paid to inclusivity, with players of many orientations able to engage platonically or romantically with a cast of likeable, varied characters. Arcadia Fallen sets the bar for inclusive, player-driven visual novels.
---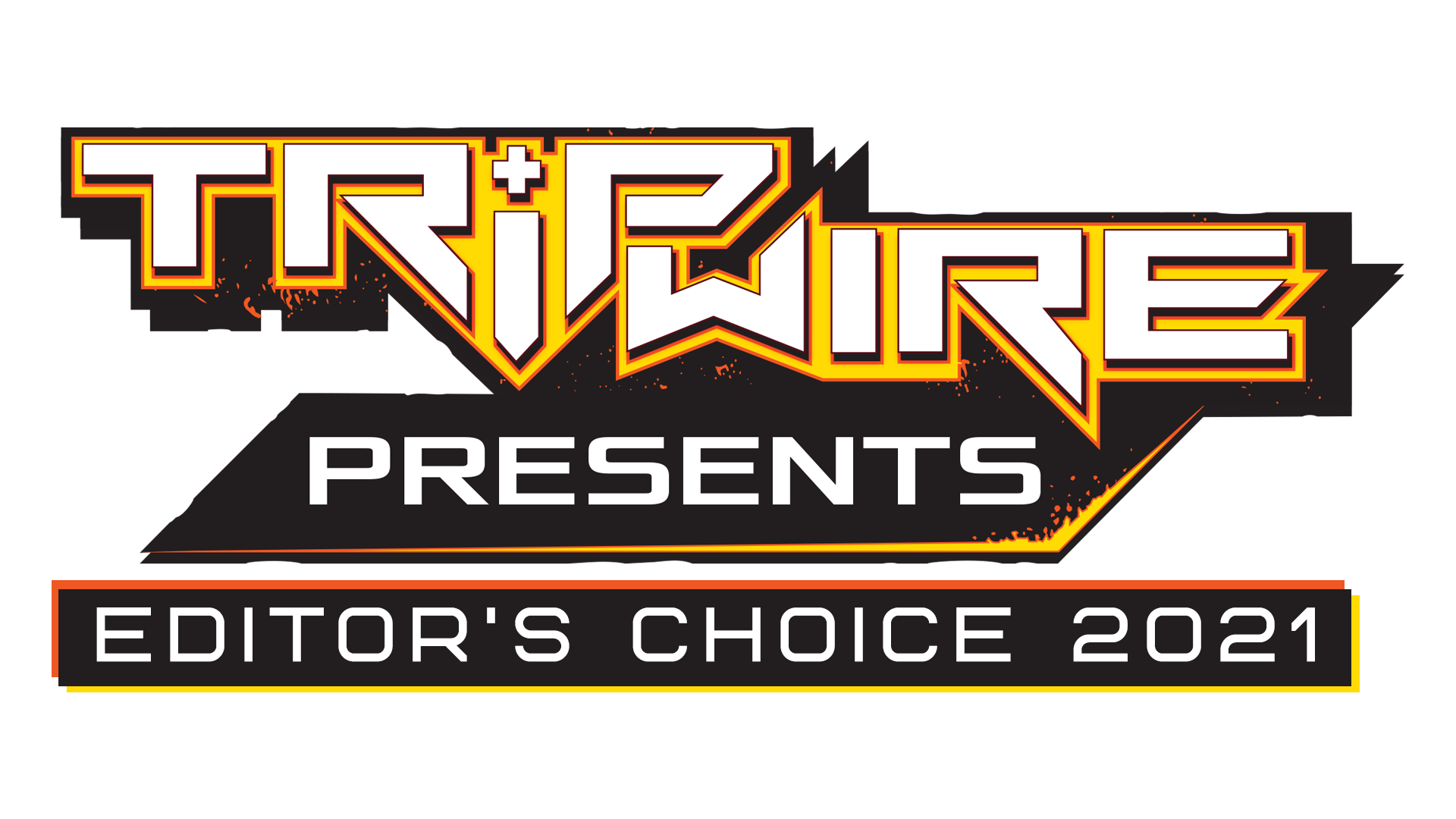 Our sponsor for this year's Indie of the Year awards, Tripwire Presents, also had their pick of the top indie games available and selected Splitgate!
"Who knew Portal and arena shooters were a match made in FPS heaven? The team at 1047 Games definitely did! Splitgate encompasses everything we love about Arena shooters: great maps/modes, tight controls, and mechanics that allow for a wide variety of offensive and defensive maneuvers. Plus, it's entirely free to play. All this combines to create an incredibly solid multiplayer experience that pushes the genre in a crazy and bold new direction. For these reasons, Splitgate has earned our Editor's Choice pick."
---
Kerbal Space Program is the sometimes frustrating but regularly engrossing space-engineering game of your dreams. Behind the comedic aesthetic is a deeply simulated approach to space exploration, construction, and research. It blew up upon release (much like many of the vehicles players built within the game) and it's no wonder, then, that Star Theory Games are expanding the scope with a sequel. Built for modern hardware and with an even greater emphasis on the simulation that made KSP so great, Kerbal Space Program 2 is, we imagine, on many people's "can't wait to play" lists.
---
Supported by Tripwire Presents
The 2021 awards are proudly supported by Tripwire Presents. Since developing and self-publishing successful franchises like Rising Storm/Red Orchestra, Killing Floor and Maneater, developer Tripwire Interactive set its sights on an exciting new venture. Tripwire Presents, Tripwire's indie publishing label, leverages the studio's experience and resources to provide independent developers with the tools and mentorship needed to fully realize their game's potential. With the recent release of Chivalry 2 from Torn Banner Studios, plus other notable titles such as Espire 1: VR Operative from Digital Lode and Road Redemption developed by EQ Games and Pixel Dash Studios - and many titles yet to be released - Tripwire Presents is quickly becoming known as one of the brightest new faces in Indie Publishing.
---
Which games would you have picked? Let us know in the comments and get ready for the next announcement in a few days, the most anticipated Indies and then the big one soon after that, the Top 10 Indies of 2021.