DOOM Eternal's long-awaited 6.66 patch brings many improvements and extra content to the game, including the much-hyped horde mode. Whilst you gear up for some demon and/or monster slaughter, here's five mods to whet your appetite!
By molecicco

DOOM CE follows in the footsteps of many other great DOOM mods over the years with a wide range of additions, featuring a healthy mix of graphical improvement and gameplay additions hoping to bridge the gap between the decades. Of particular note is DOOM CE's focus on DOOM 64 content, which doesn't see as much attention as the base games. The mod comes with a number of presets to enable players to customise their experience, meaning whether you like it old school or want the fullest DOOM CE playthrough, your needs will be catered to!
By Revility

DOOM 3, not quite as moddable as its predecessors, is nonetheless home to a lot of mods that completely change up the gameplay. Rivensin takes the tense first-person horror of DOOM 3 and turns it into a third person slasher built within a dark fantasy world. It's got that iconic quality that identifies its lineage right away, but mixed with the immaculate creativity of a mod team determined to push the boundaries of what's possible. You'll still be slaying denizens of the underworld - just not like how you're used to!
By Payload4367

Few things are more commonly associated with DOOM games than the classic total conversion mod experience - and ALIENS: Eradication ticks this box nicely. DOOM's chest-thumping demon-slaying action fits handily into ALIENS' universe when you have some ammunition to spare, though the mod's not afraid to up the tension and leave you in difficult situations, too!
By BarefootMapMaker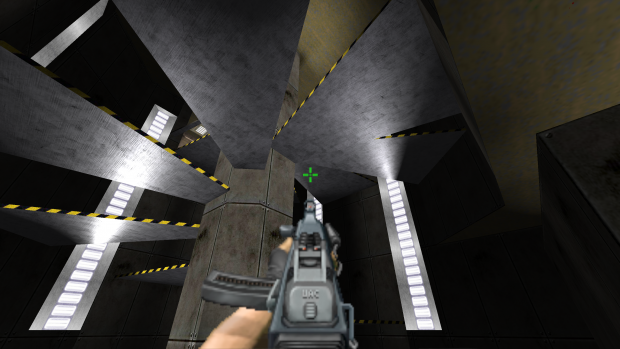 Produced by a long-time modder of DOOM, Dragon Sector: The Remake demonstrates the creator's knowledge of DOOM inside and out, with great enemy and environment design and a special emphasis on ambience and visual fidelity. The goal of Dragon Sector is to bring players into about as immersive an environment as possible within GZDoom, and being built upon Project Brutality brings just that extra bit of flair to the mod.
By Revility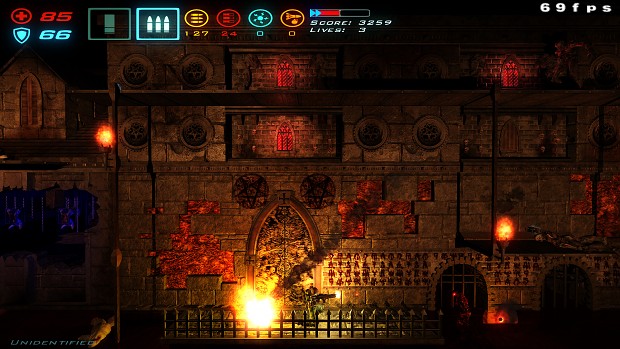 You could be forgiven for not knowing this mod was on DOOM 3 at all just by looking at it, for it turns the usual first-person perspective on its head and produces solid side-scrolling gameplay that wears its Contra inspirations on its sleeve. DOOM 3 mods are a little harder to come by, but this mod team was determined to build their own framework for more 2.5D mods and even built their own documentation from the ground up. I'll always throw massive kudos the way of any mod team that produces their own modding guides!
---
DOOMed
DOOM Eternal is the second in Id Software's reboot franchise, and released last year to substantial critical acclaim. Notorious for its exceptional difficulty and also its supremely engaging gameplay loop, it has enjoyed a lot of post-launch support in the form of two substantial DLC packs and a lot of cosmetics earnable by players through in-game achievements. This post launch support mostly has followed a roadmap set out since the start of Eternal's launch cycle.

Lockdown Disengaged
The newest addition and the most hotly anticipated in the upcoming 6.66 patch will be a horde mode, something modders have gotten working a while ago, but an official release will carry new bonuses and challenges with it. The update will also benefit from some new master levels, and a rework to the game's asymmetrical PvP offering, Battle Mode.
(You can also check out more DOOM II mods here and DOOM 3 mods here)


Whilst Eternal's main storyline has wrapped up with The Ancient Gods Part 2, it seems Id is intent on giving fans more reason to hold on just a little while longer. TAG 2 supposedly delivered an end to the story started in DOOM 2016, but Eternal's sheer commercial and critical success is likely to still lead to some kind of follow-up from Id, whatever form it might take.