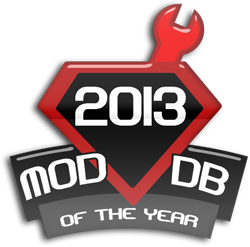 Hello ladies and gentlemen. This news post is a little bit later than I had originally planned it to be as I have been busy with working on the mod itself. Lots of work on revamping some older terrain (Namely the slopes) is under way and already looking very promising and much better than what is currently in Public Beta 4.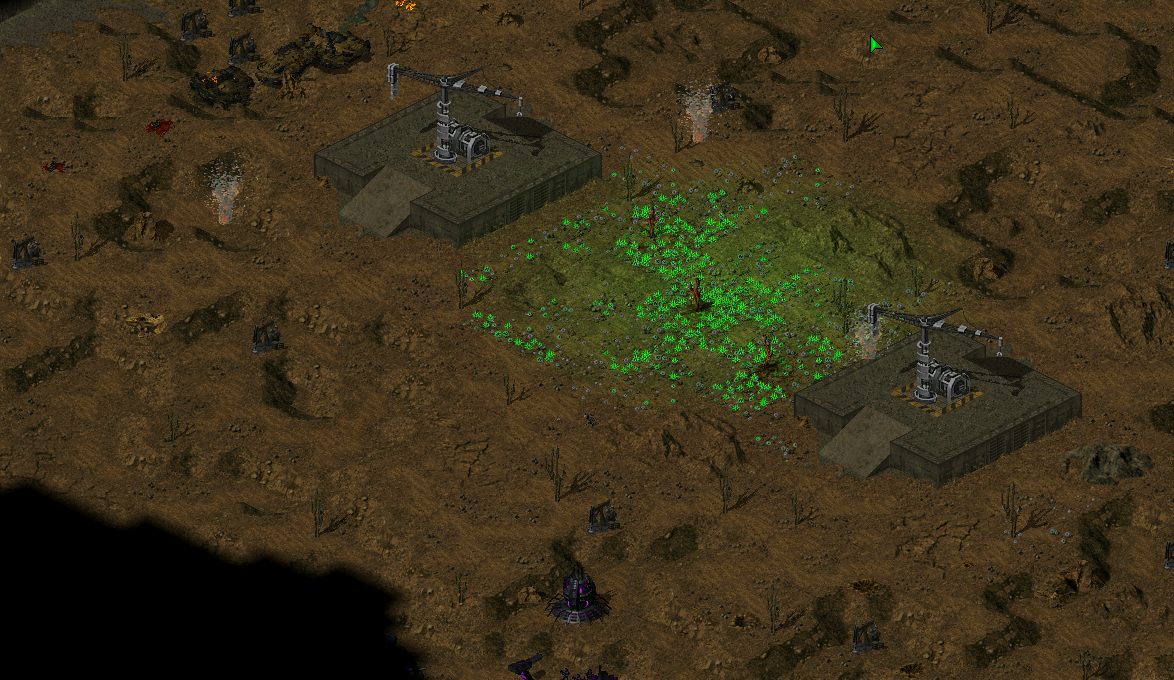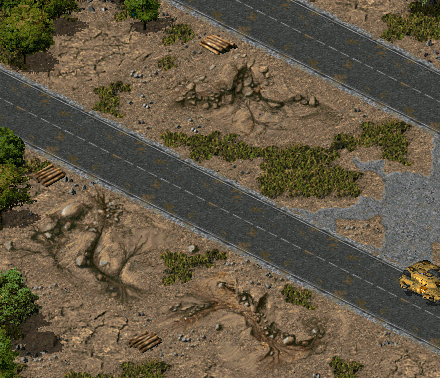 Lots of staff members are appearing once again and are proving to be active once more! Including our very own ErastusMercy, Droke and Lin Kuei Ominae, whom have all shown plenty of work from behind the scenes and are no-longer deemed inactive staff members, which is very good news in terms of progression!
Placeholder art is currently our main goal to tackle. We're in the midst of replacing some older terrain tiles as already stated and finally getting rid of some older and lesser art. Two GDI vehicles have been completed recently to replace their lesser imagery. Straight out of ErastusMercy's workshop, the new GDI Dragonfly H.V.R. and the GDI Amphibious Tiberium Harvester.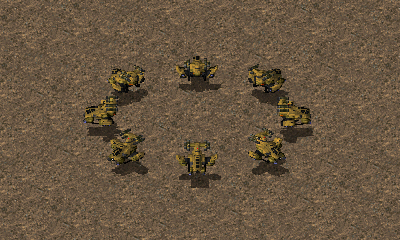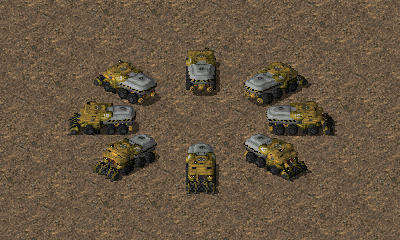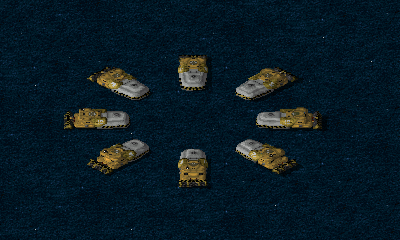 Next in our line-up of showcasing are some new maps that have been produced recently. Some of you may have already seen these because of recent posts, but for those of you that haven't, here are some of our new multiplayer maps ready for gameplay (Note: In Arden River's preview you can catch a glimpse at the new slope set and some new terrain pieces).
Now Inspired by Mod of the Year 2013 and some of our affiliate projects recent updates, Twisted Insurrection's ModDB page is going to be getting a major make-over as soon as my emails are acknowledged by the site administrators. It's nothing overly fancy, but I feel it's nice to give each individual mod page it's own sense of character. Here is a preview of what ours is going to look like, though do note that it will most likely go under several changes once it's implemented, Special thanks to Starkku of one of our affiliate projects, Project Phantom for throwing a CSS code together: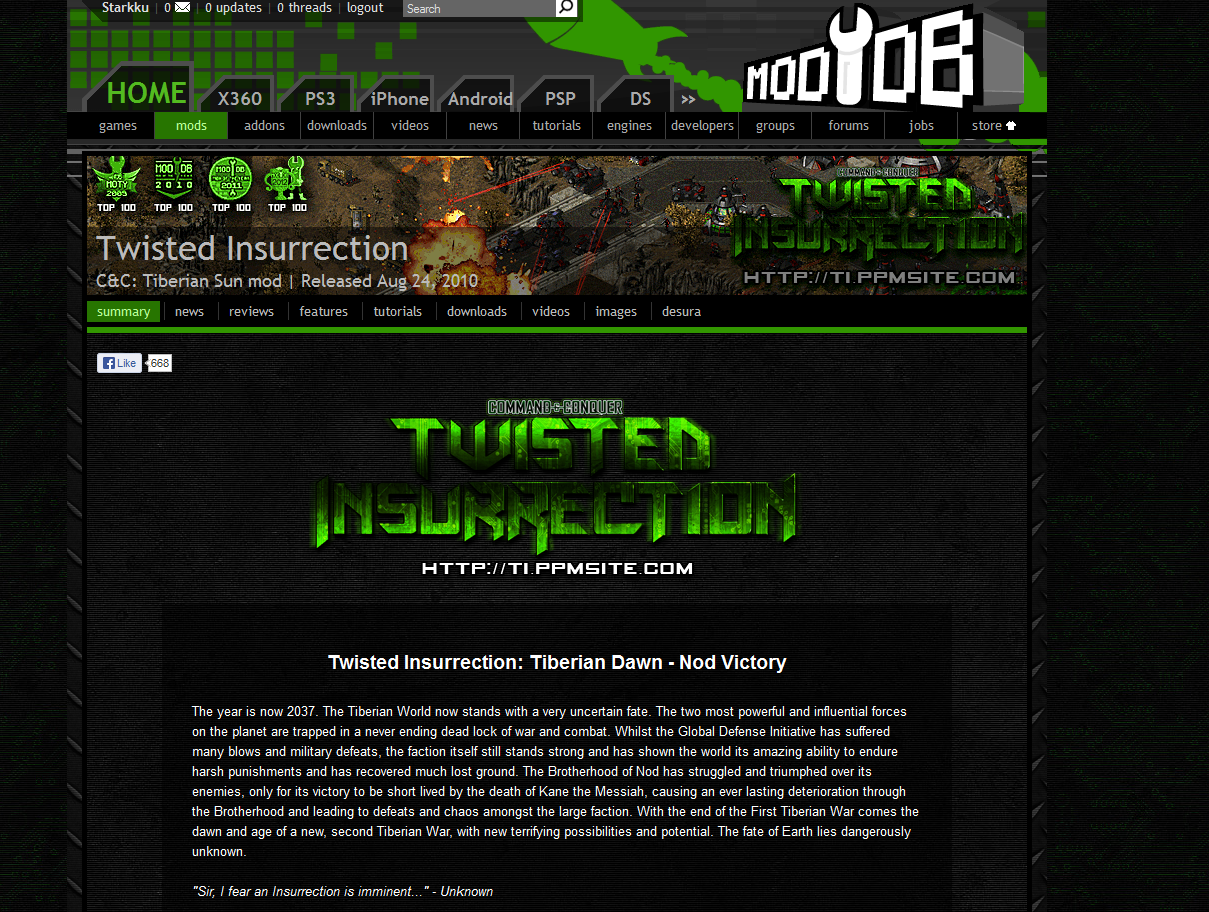 There are a good number of work in Progress 3D Models from Lin Kuei Ominae which will soon because new Nod Structures, but remember: You can't rush art. There will be some new structures added eventually and hopefully I'll have some previews ready to show you by the end of this year! The following Nod Structures under development are the following: Laser Turret, Hall of Faith, Nod Refinery, Banshee Supply Facility.
There will be some more at a later date, but even though progress is moving forward once again, some of us are still very busy with our jobs, families, lives etc, but I thought you'd all like to see that we're not just being lazy!
Vote for Twisted Insurrection as Mod of the Year 2013! We reached the Top 100 in 2009, 2010, 2011 and 2012 and would love to do so this year too, or even better, the top 10! So please cast your votes for Twisted Insurrection! If you don't... well... The Infector might have something to say about it...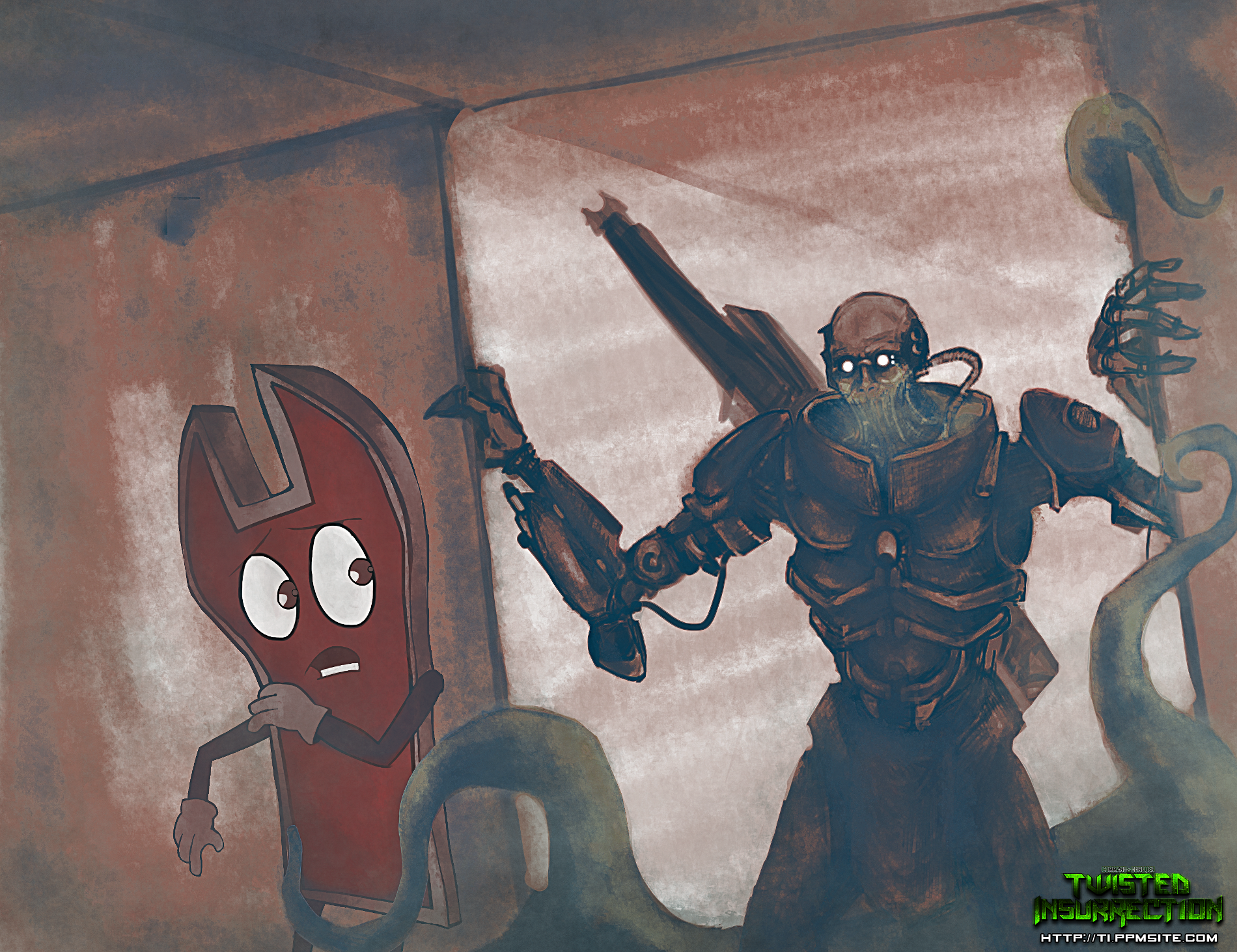 Remember that you can vote for more than one Mod for Mod of the Year, released or not, so be sure to check out our affiliate pages as well!
And that's all for now. As Project Perfect mod seems to be having trouble recently with it's servers, I have ported a lot of the information on our website over here on ModDB. Check out the features section for complete lists of Nod, GDI and GloboTech Infantry, Vehicle and Aircraft information. There will be plenty more to come very soon!
Thanks for reading, ladies and gentlemen and Take Care!