As Return to Castle Wolfenstein 20th aniversary approaches, we prepared quite a few releases to celebrate this event.
RealRTCW 3.3:

RealRTCW 3.3 Addons Pack:

1) How to install RealRTCW 3.3?
Like this: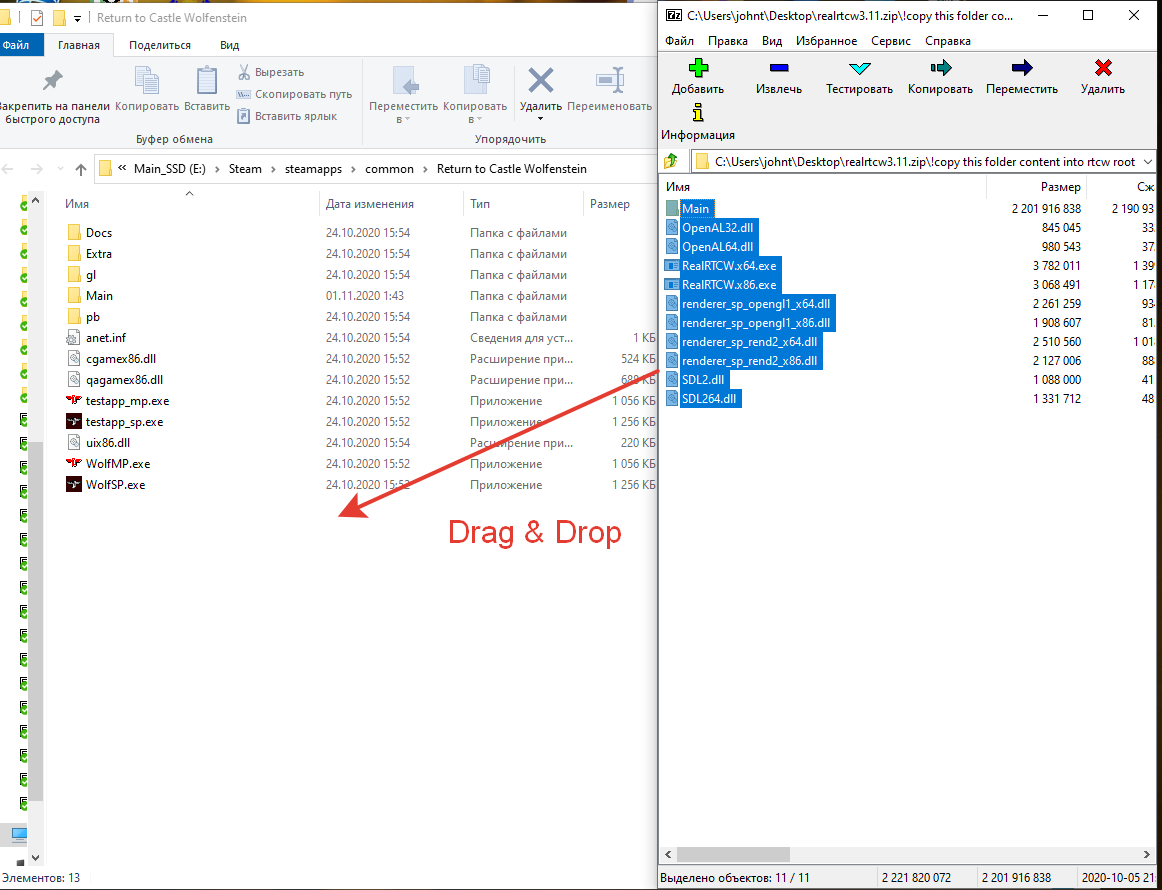 2) How to install addons for RealRTCW 3.3?
Like this: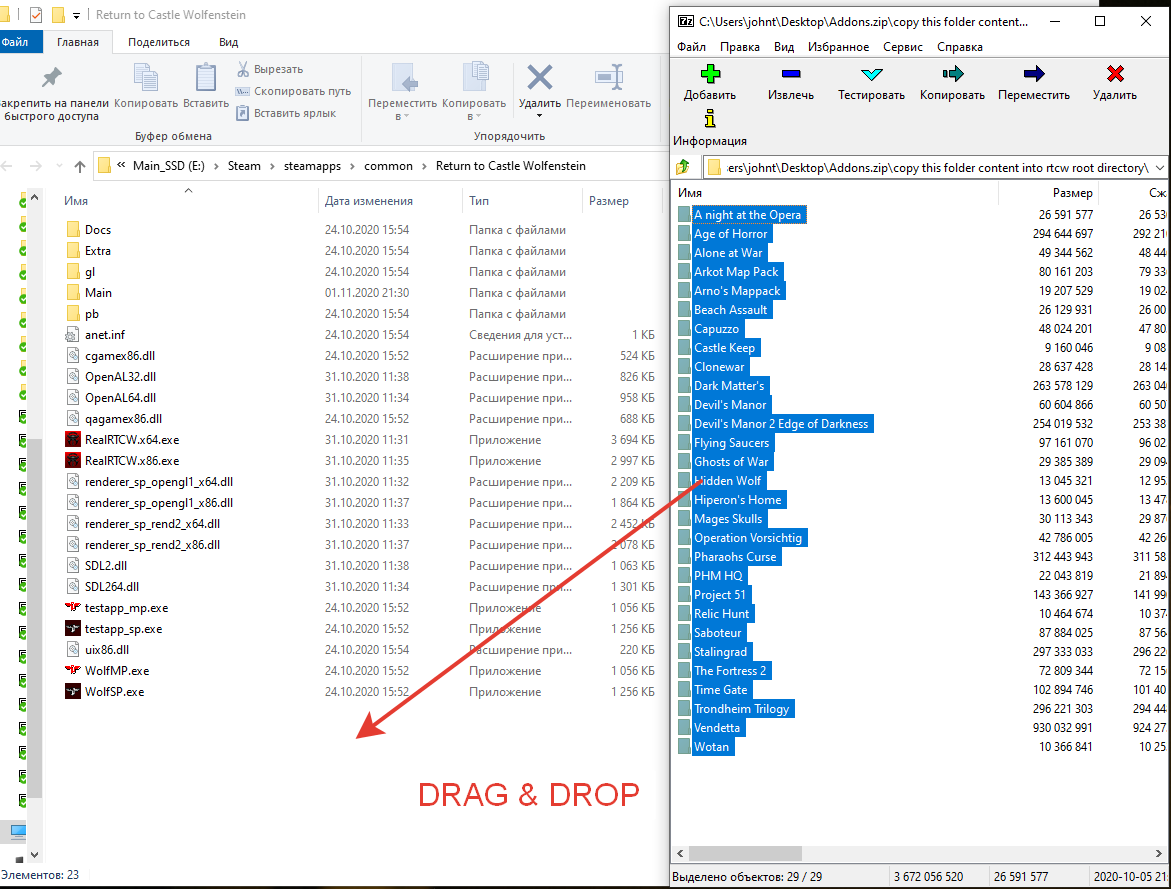 First of all I want to introduce you the RealRTCW 3.3. This update finalizes the series of polishing updates I've been doing since the beginning of this year. Let's get through the highlights.
Alternative fire modes for AR's
You can now utilize your assault rifles properly with new fire-modes feature. Press MOUSE2(by default) to unleash power of the fast-firing BAR and FG42 or use MP44 for accurate shots with its one-shot fire mode.
Major recoil overhaul
This update also overhauls both real and visual recoil. Now it is less chaotic and much more smoother, without any visual glitches and hiccups. Hopefully, people who struggled with the recoil effect before, will like the new one better.
Further improvements of the weapon models
Following the Summer Update I finally finished replacing weapons models with new high poly ones. Legendary Kar98k is now replaced with a new shiny model. Hand positioning was improved for Sten, G43 and Thompson models too.
Improved controller support
This update introduces menu navigation for controllers and overhauled button layout. Now, RealRTCW is completely playable with the controller. At very least,It works on Xbox controller. Try it out and tell me what you think.
Buffed Flamethrower and Tesla
Remember the delay between unleasing the flames from your flamethrower on the enemies and said enemies actually start burning? Well, it's gone. Enemies will almost insta-burn from the flamethrower fire now. Tesla damage was doubled as well. You can ask - but you increased Tesla Damage before, dont ya? Well, yes, but I've been using dead code chunk, so damage changes was not working at all. Now it's working, for real.
For the full RealRTCW 3.3 changelog you can visit Files Section.
!Due to the core engine changes RealRTCW 3.3 will make your current savegames incompatible! Make sure to start the new game or use chapter selection menu!
Enemy Territory Single Player & Cooperative is set to be released exactly on RTCW 20th Aniversary date - 19th of November 2021. But before that, we decided to give you a sneak peak of whats coming.
The Wolfenstein: Enemy Territory Single-Player demo, consisting of the Gold Rush mission is available on ETSP mod page right now!

Castle Gothicstein is a major overhaul mod, which tries to bring new creepy feeling to RTCW atmosphere. Originally, it was made by Duchovicius, but at some point mod was picked up by AidenDemon, who also took part in RealRTCW development.
Castle Gothicstein current features:
Extended use of black & white color pallete with isolated red color.
Overhauled art style.
Four unique game modes: War, Famine, Pestilence, Death.
New weapons: Double-Barreled Shotgun, De Lisle, Welrod, Holy Cross, P38, Dagger of Warding.
Overhauled and rebalanced AI.
New soundtrack.
New unique enemies.
Veil foliants.


Castle Gothicstein has been in development for quite some time. I was helping AidenDemon with it's development since 2019, when it was ported to RealRTCW engine. For now, we are still not sure about the release date. We really want to release it as Haloween event, but we are really busy with our real life stuff right now. So it might be delayed.
For now you can check out the Legacy Edition of the mod which will provide you the general understanding of mod concept. Here are some screenshots too.
Victors is a total conversion RTCW mod with it's own massive campaign.
Victors story is set in Soviet Ukraine during World War 2. You take the role of the Soviet intelligence agent Nikolai Kuznetsov from the partisan group named "The Victors". With it's unique mapping style and brand new arsenal Victors are one of the most anticipated RTCW mods!
Mod was in development by Wolfmap.ru forum members since 2002(!). It was ported to multiple engines, but never reached it's release due to various technical issues.
Recently, with the help of Eugeny Panikarowski I ported Victors to RealRTCW engine. It is completely playable and stable. But we still need to polish it a little bit. You can expect it to be relesed in the end of 2021 or beginning of 2022.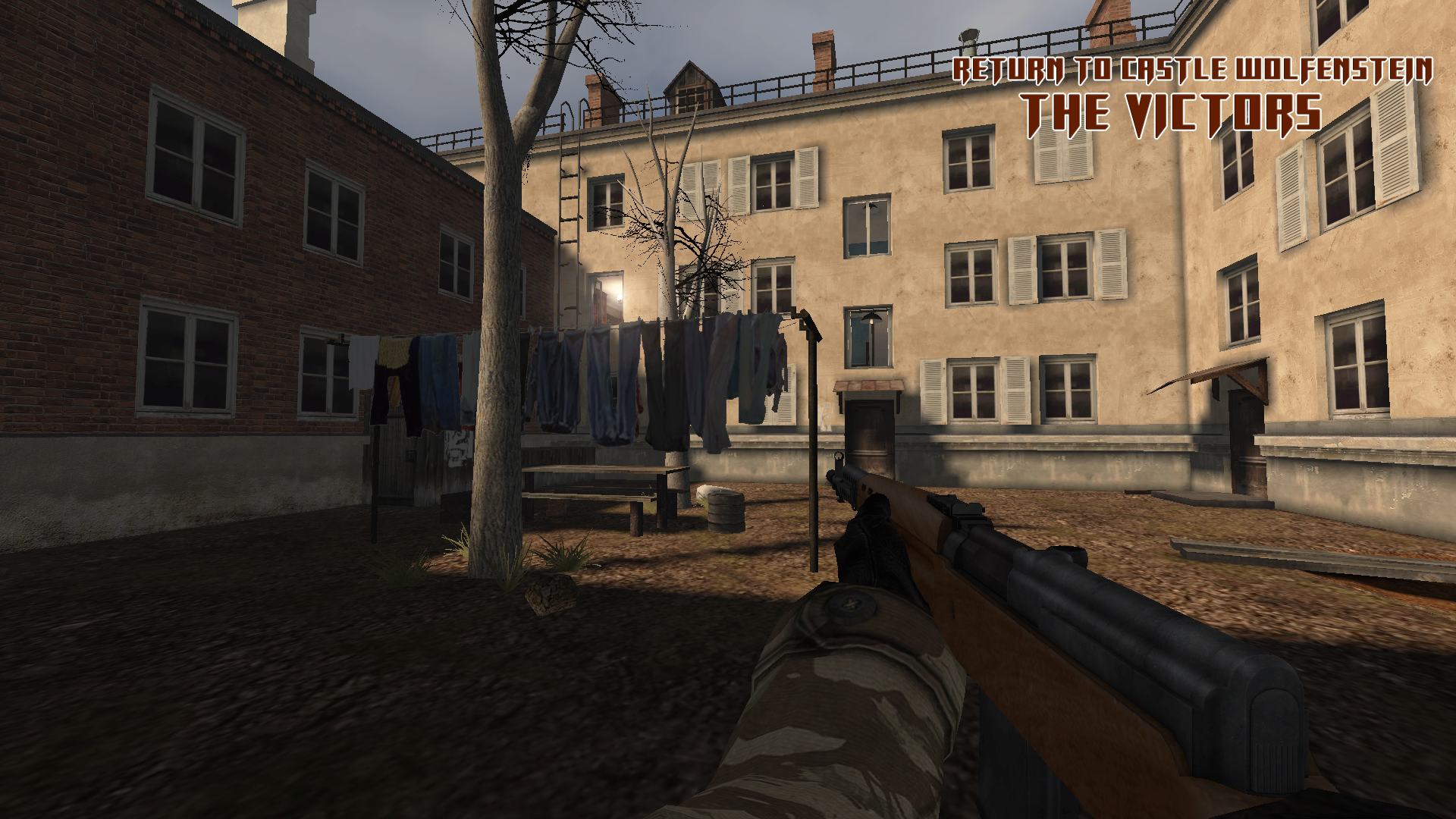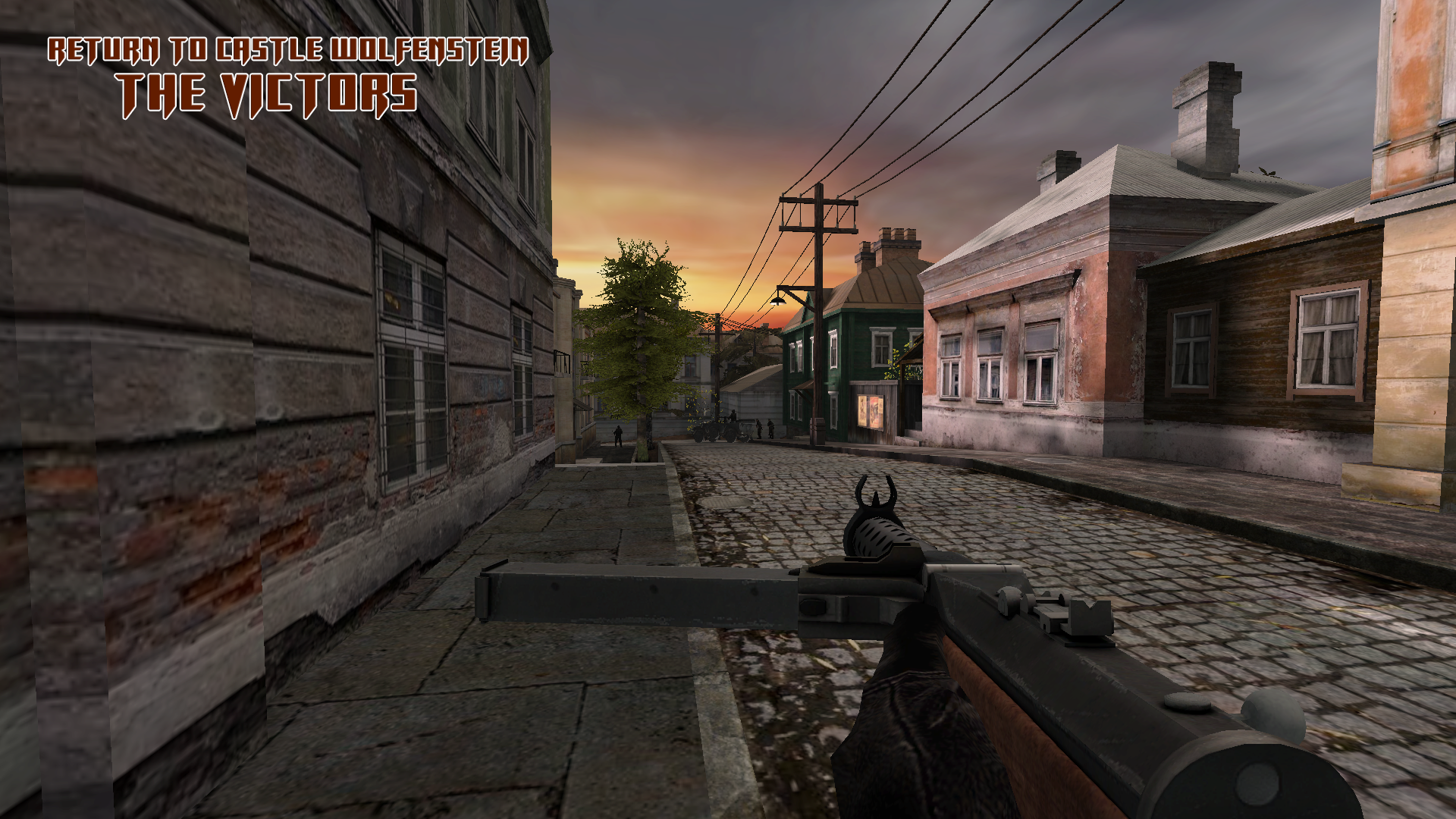 I guess that's it for now. Stay tuned and Get Psyched!
WolfETPlayer