Oh hai, people. How's going?

First, sorry for the long silence. I've been busy with a bunch of projects (basically updated several mod's this year, one of them being Blorc and also been working hard on "project hellsinger")
And as some of you may be aware, i've been offline since march 2020, so I barely have any access to internet service where I live.

So, I have good and bad news to share:

The good one: I've been working on an update, with bunch of bugfixes, several weapon mutators, and finally added the all-time requested dusk ammotype.
Plus, two new weapons from "old dusk alpha" versions and a pack of Dusk textures, for those who wants to create their own maps with them =P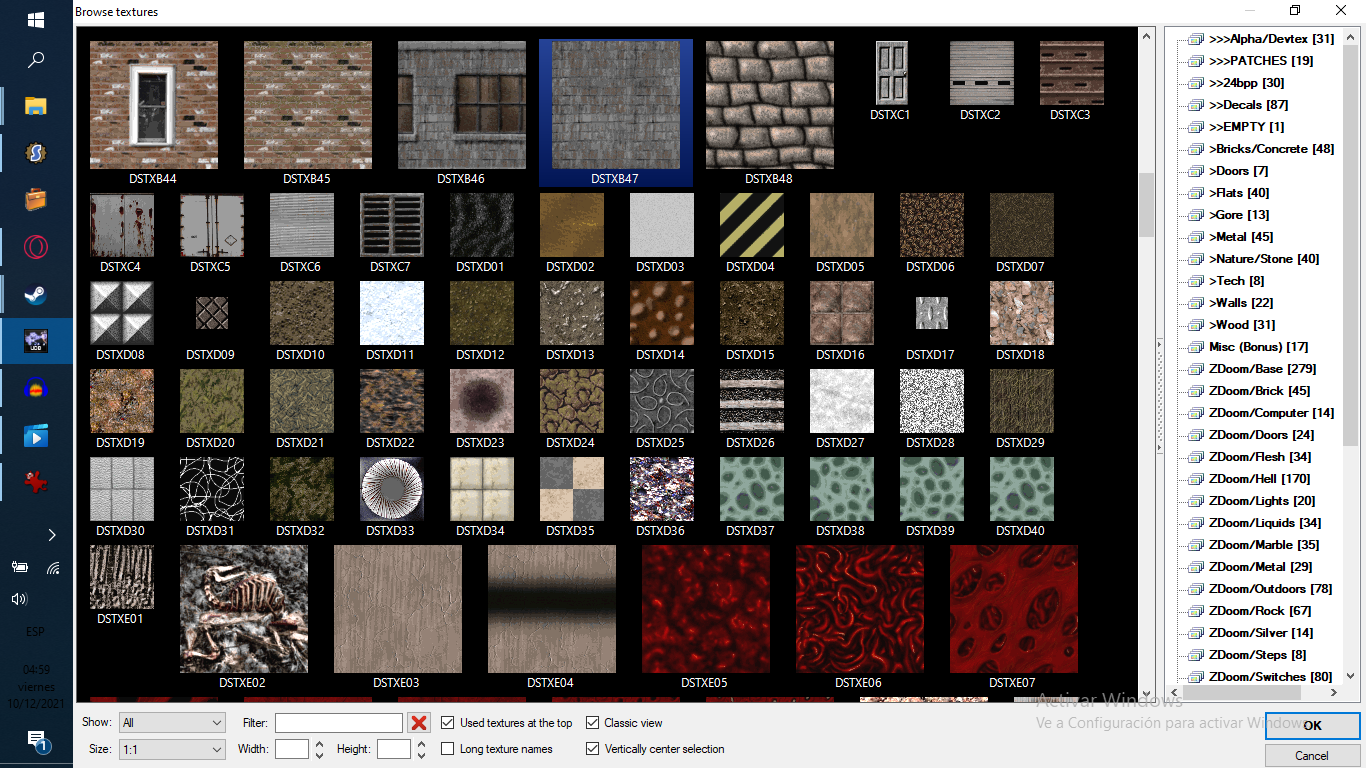 I was originally aiming to update the mod on december 10th because of Dusk's 3rd and Doom's 28th anniversary, but I'll have to delay it to february 14th, as this month I'll be focusing on Titan, which is also another mod of mine, that mod will be updated on xmas after a 2 years break.
Also I thought it would be cool to update the doosk mod with some big stuff for its second anniversary. (yeah, the mod will become two years old soon.)

This update will also include some maps that will make use of the texturepack included on the mod. More info below.


Now, the bad one:
Since I took so long to give you all an update on the current state of the project, I'll be full transparent about the current state of the singleplayer mapset.

It is delayed for an unknown amount of time.
Don't get me wrong, singleplayer maps will happen eventually, but I don't trust my own mapping skills (i'm good at gameplay feel, but not at enviroment design), and I haven't found any mapper for the project yet.
So, I kinda want to have a mapset that matches the quality of the weapon and monsters rips, which is why I rejected most of the maps i've did at the moment, including the one from the video i've shared above.
If I can't find anyone to join the project by mid 2022, then yeah, I'll make the maps myself, but maps quality will be subpar to the rest of the mod.
There's no magic wand to increase mapping skill overnight =P


That being said, i've decided to practice some mapping by recreating some multiplayer maps from other games and some favourite skulltag levels of mine, with hopes on improving on layout and texturing skills, while also making homage to those maps I like.
So far, i have made 4 multiplayer maps, out of planned 10 for next update.
On the spirit of the mod, the maps will have funny names, but they will be obvious enough to understand the maps where I took inspiration from.

There, have some screenshots of the maps i've done so far.
Aslept: Based on QC's awoken.


The simplest of death: Based on Doom 2's Dead simple.


Sasel mill: Based on Skulltag's Power mill.


Wendigo cargo: Based on Skulltag's Human cargo.

I have plans on recreating more maps later next month, but until then, I think these were cool to show for now.

So, yeah. Second anniversary of the mod looking kinda promising, i guess.
No singleplayer maps yet, but there will be some multiplayer ones at least. =P
-AlphaEnt.

PS: Don't.