I updated the news after a long time.
I'm struggling in real life, but MOD development is progressing slowly.
"CALL OF DOOM : Black Warfare" is a challenge no one has ever done, but it's made in a fairly old way.
The reason no one does it is that it's very troublesome.
I can't afford to respond to someone's request. Sorry.
Some "critics" throw stones at me, but I'm not working for money or justice.
This mod is made just for my desire to "play DOOM with Call of Duty weapons".
Please let me do it freely.
Thank you always for being there for me.
[[Next update plan]]
Perhaps the next update will deliver the complete version.
New game modes, new weapons and new companions will be added.
It also includes fine balance adjustment.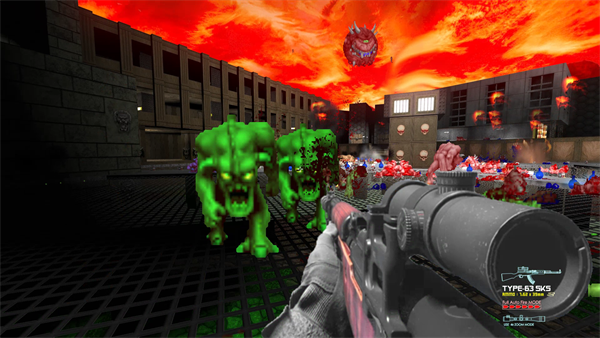 [[NEW WEAPONS]]
-Beretta M9A1 (Call of Duty®: Ghosts)
A standard 9mm pistol.
It is a customized version of the M9, which is familiar to DOOMGUY.
Dual Wield can also be used, so it is highly versatile.
-Desert Eagle .357 (Call of Duty®: Modern Warfare)
Magnum pistol with scope.
It is less powerful than COLT PYTHON, but has excellent capacity, rate of fire and reload speed.
-PP-19 BIZON (Call of Duty®: Ghosts)
9mm SMG with very large capacity.
-Savage M212 (Call of Duty®: WWII)
Bolt-Action Hunting Shotgun.
You can snipe from a distance using a scope.
-Metal Storm MAUL-12 (Call of Duty®: Ghosts)
MAUL-12 will be updated.
It can change the barrel to experimental 25mm Grenade Mode.
(The mechanism for electrically firing the Grenade Ammo was actually developed by Metal Storm.)
-H&K M27IAR (Call of Duty®: Ghosts)
5.56mm assault rifle with drum magazine and grenade launcher.
-Steyr AUG A3 (Call of Duty®: Modern Warfare)
AUG will be updated.
Equipped with a silencer, drum magazine and tactical scope, it has excellent versatility.
-VEPR bullpup (Call of Duty®: Ghosts)
5.45mm rifle equipped with ACOG and silencer.
When taking an aggressive approach, you can replace the silencer with an extension barrel.
-AKS74U (Call of Duty®: Modern Warfare Remastered)
Light and high rate of fire 5.45mm carbine.
-RPK-74 (Call of Duty®: Black ops)
5.45mm LMG equipped with heavy barrel and drum magazine.
If you have it, the movement speed will be slow, but the attack power is very high.
-AKM w/GP30 (Call of Duty®: Modern Warfare Remastered)
AKM will be updated.
A grenade launcher has been added, making it more versatile.
-Type 63 SKS (Call of Duty®: Modern Warfare)
7.62x39mm marksman rifle.
You can charge with full-auto and snipe with semi-auto.
-RPD (Call of Duty®: Modern Warfare Remastered)
A powerful 7.62x39mm machine gun.
It's quite heavy, but you can speed up the movement by lowering the gun.
-KS-23 (Call of Duty®: Black ops)
A special carbine that uses a 23mm CS-gas Ammo.
-H&K M25A2 (Call of Duty®: Modern Warfare 3)
A high-tech grenade launcher that uses a 25mm smart grenade.
-Gepárd GM6 (Call of Duty®: Ghosts)
Anti-material rifle with explosive .50 caliber ammunition.
-Remington M700 (Call of Duty®: Modern Warfare Remastered)
7.62mm Bolt-Action Sniper Rifle.
-Mk.2 Garand (Call of Duty®: WWII)
Garland rifle converted to 7.62mm NATO.
-H&K HK417A2 (Call of Duty®: Ghosts)
7.62mm battle rifle with fast rate of fire.
-FN FAL (Call of Duty®: Modern Warfare)
7.62mm battle rifle with silencer and dual optics.
-FN SCAR-H (Call of Duty®: Black ops 2)
7.62mm battle rifle with drum magazine.
-SA58 OSW (Call of Duty®: Black ops 2)
7.62mm battle rifle with M320 grenade launcher.
( and more... )
[[NEW GAME MODE]]
A new mode will be added that limits the number of weapons you can carry.
You can choose from 4, 3, 2, or only 1.
In this mode, you will often be wondering what kind of gun to pick up.
[[Improved elements]]
-Control key settings
In 0.5Ver, it was necessary to set the control key to use explosives, radios, medkits, etc.
In the complete version, explosives are in slot9 and medkits and radios are in slot0, no new key settings are required.
-Dual weapon selection
In 0.5Ver, switching between dual weapons was troublesome.
The complete version saves the state of the switched weapon.
-Ammunition availability
In 0.5Ver, players got a lot of extra ammo so they could test many weapons.
The complete version reduces ammo availability.
In some cases, you will run out of ammo unless you aim at the enemy's head with a scope or use semi-auto mode.
[[Deleted elements]]
There may be disagreements, but it is the result of considering the game balance.
-Weapon selection mode, Random weapon mode
0.5Ver had a mode where you can select your favorite start weapon, but it will be deleted in the complete version.
At any given time, DOOM is a game that starts with a one pistol.
-Extension magazine with backpack
In 0.5Ver, the magazine capacity of the gun increased when you got the backpack, but it will be deleted.
This is to increase the importance of the LMG.
-Companions to teleport to the next map
In 0.5Ver, as long as the companion is alive, it has teleported to the next map.
At complete version, companions that can be called by radio will only be active in the map you called.
-Weapon Wheel support
Weapon Wheel was added experimentally in 0.5Ver, but it is not supported in complete version.
It's a lot of work for me, it causes new bugs, and I think it's not very practical.
[[Release date]]

Everything works with my real life, so I can't promise a definite release date.
But while the world is booming about "Call of Duty®: Black ops COLD WAR," I want to take action.
If you're curious about the latest information, subscribe to my YouTube.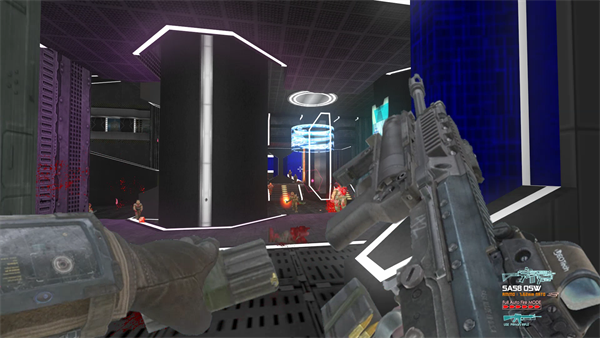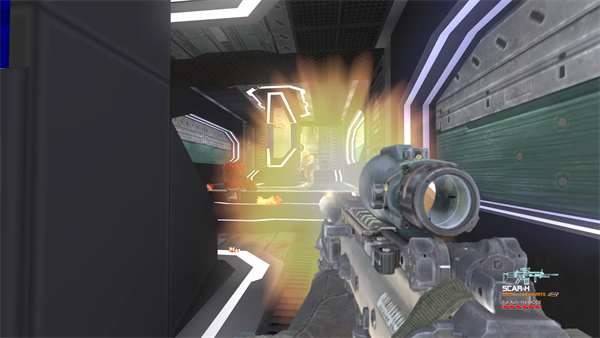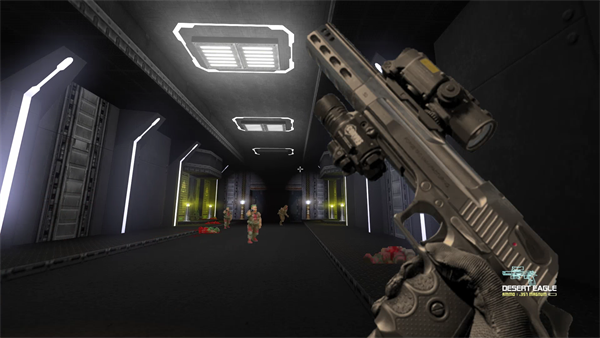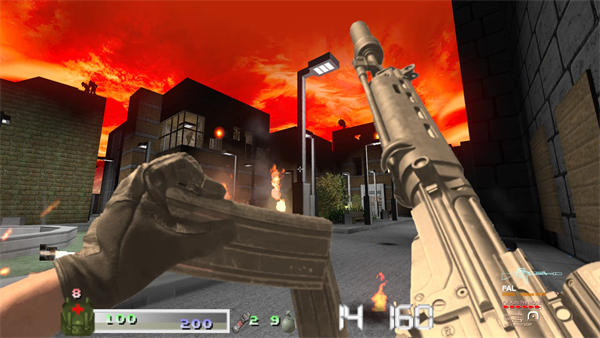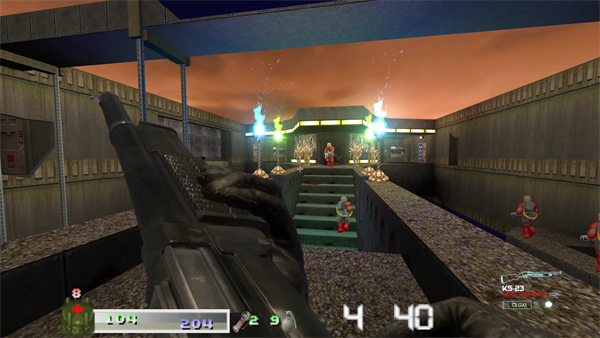 ---
CALL OF DOOM:BLACK WARFARE 0.5 Beta
"CALL OF DOOM: BLACK WARFARE" is a NEW DOOM MOD project that I am making.
Many CALL OF DUTY style weapons can be used in DOOM.
This is the first Beta test version.
- "Brutal DOOM Version"

It is a specification conforming to "Sergeant Mark IV 's Brutal DOOM".
You can enjoy a lot of beautiful blood and gut and blast.
- "Vanilla Doom Version"

This is a new version excluding Brutal DOOM, you can enjoy gameplay that is not heavy.
And It can be combined with Brutal DOOM incompatible WAD.
- "Light weight Editions"

This version where the animation of weapons has been reduced, and the behavior is further lighter.
The file size has been reduced to about 30%.
Delete
- Switch weapons animation
- Empty Reload animation
- Recoil effect
Reduce
- Fire & Reload animation
- Explosive effect
- ADDON "Low Ammo SURVIVAL Patch"
It is a "SURVIVAL patch" to considerably reduce the amount of ammunition. Since ammunition is not always enough, you need to make good use of sniper skills and semi-automatic. Recommended for players who like to experience the thrill like "Resident Evil".