One year ago today, we made our big announcement, and Age of the Ring was born. A lot has happened since then. We've released two versions and various bug and balance fixes, as well as revealed the scope of our ambition through our faction plans and image previews. This article will touch upon the past year, highlight what we've learned, and what we'll be doing in 2018.
First off, we'd like to take a moment to thank our community and fans. From the first announcement to the latest version, we've been receiving lots of encouraging comments, enthusiasm, and downloads, for which we are very grateful. It's allowed us to build up a buzzing fanbase and an equally-buzzing Discord community. Many thanks also toTheDestroyer001, RuudDevil and a host of other Youtubers for popularizing our project, and not least to our Patrons - your support means a whole lot to us.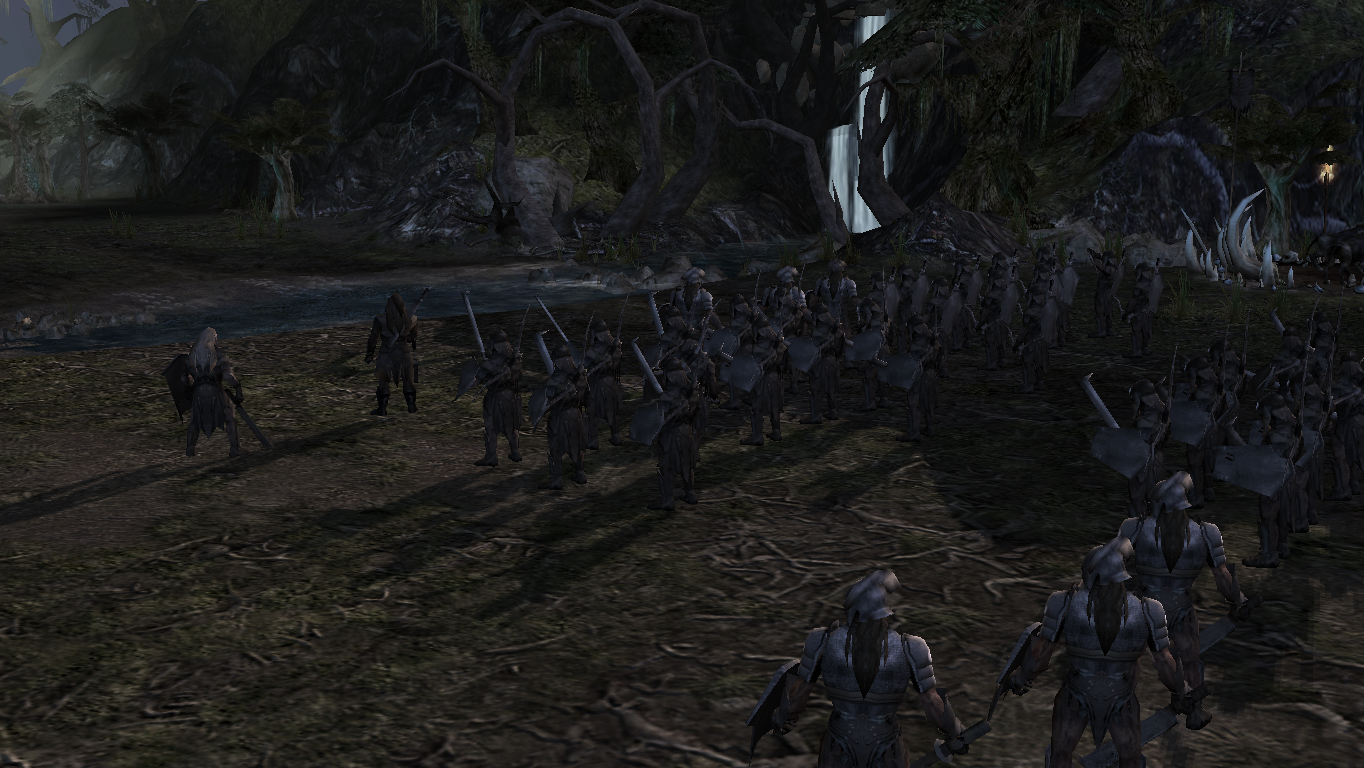 What Did We Do?
In July, we fully realised a foothold by releasing our first version: an extensive update to the old The Horse Lords demo, a subsequent balance/bugfix and patch to enable AotR with the latest community patch. Then, last month, we released AotR 2.0, containing our fifth faction and additional content and polish to the previous 4. We have since been working on Erebor, our sixth faction, which is making steady progress, as well as on Rivendell, our seventh faction.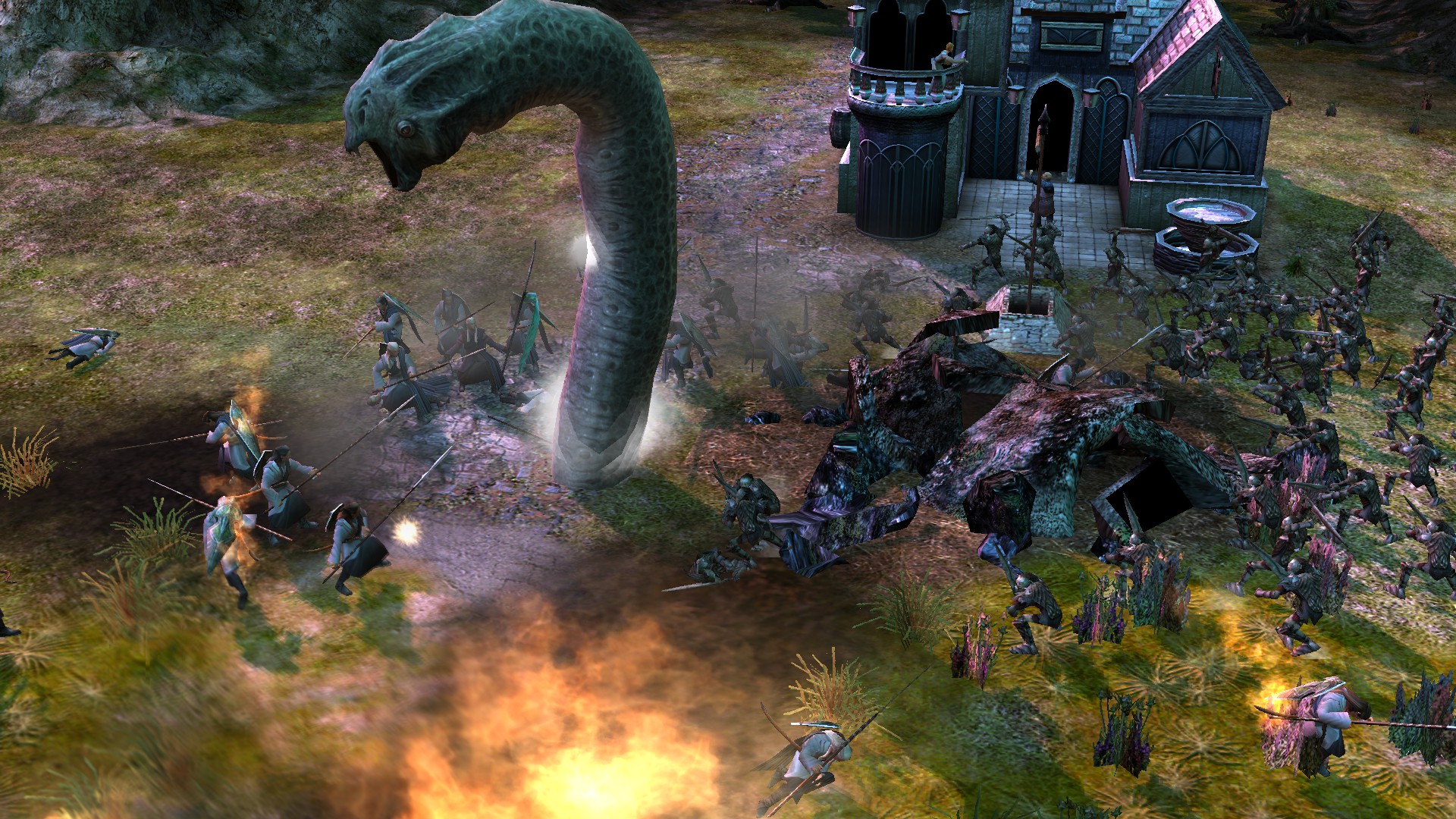 Release Philosophy
When we decided to change THL to AotR, we also decided to approach the project in a way that minimized downtime between version updates. We selected the vanilla factions that we felt needed the least amount of work (MotW, Mordor, Isengard, and Goblins) and work on releasing those first, even if that meant releasing a mod that, superficially, had less content than the vanilla game. It resulted in a somewhat mixed response - people wondered where the Elves and Dwarves had gone, with some saying the mod wasn't varied enough. Still we believe it was the right call: if we'd taken the time to turn each of the vanilla factions into their AotR counterpart, we wouldn't have been able to release a version this year.
It's a system that, by and large, satisfied both sides: players didn't have to wait two years for a first version, and we were able to focus our efforts on developing things to our desired level of polish while getting motivated by seeing our work played and enjoyed. In 2018, we will be sticking to this system.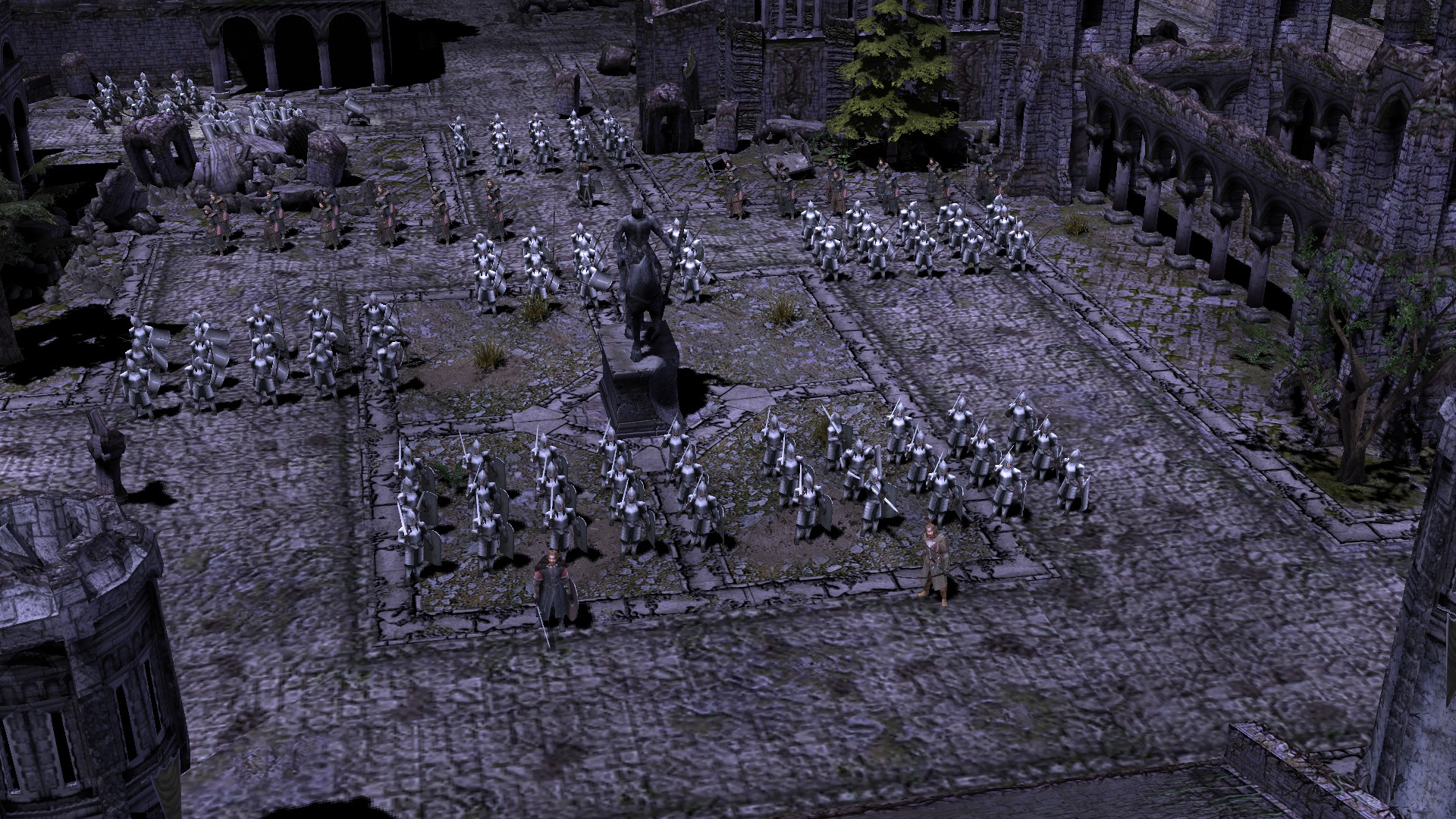 Your Voice Matters
BFME, in all three of its incarnations, is an old game, which, by most standards, should be dead by now. Some might even say it already is! Not us though. We see a dedicated modding community, one we're happy to be a part of. Throughout this year, we've also made sure to recognize that it's not just content creators that keep a game alive - it's also the people that play said content. When we release a version to the public, we open ourselves up to a lot of scrutiny. It can be a bit of a nervous process - it isn't always easy to be faced with criticism of the work you've put so much time into, but that doesn't mean that this criticism cannot be valid. We've seen a number of oft-repeated criticisms and requests, some of which we agreed with and have been able to implement into the game.
When we released our first version, people mentioned that some parts of the design felt a little bare-bones. Specifically, we kept getting told that Isengard felt less 'reworked' in content than the other factions, that a lot of spells and powers lacked visual distinction, and that some heroes were a little too heavy on passive abilities. To be honest, we did not consider these things particularly problematic, but as we listened to them getting repeated, we changed our minds. So now, in the latest version, Isengard has received several new units, a new hero, and new spellbook powers, most special abilities have new and unique special effects, and several heroes have gotten new and 'active' powers.
That doesn't mean we're going to be implementing everything that gets repeated often enough, of course. Mordor is not getting walls, and we will continue to add Announcer voice sets!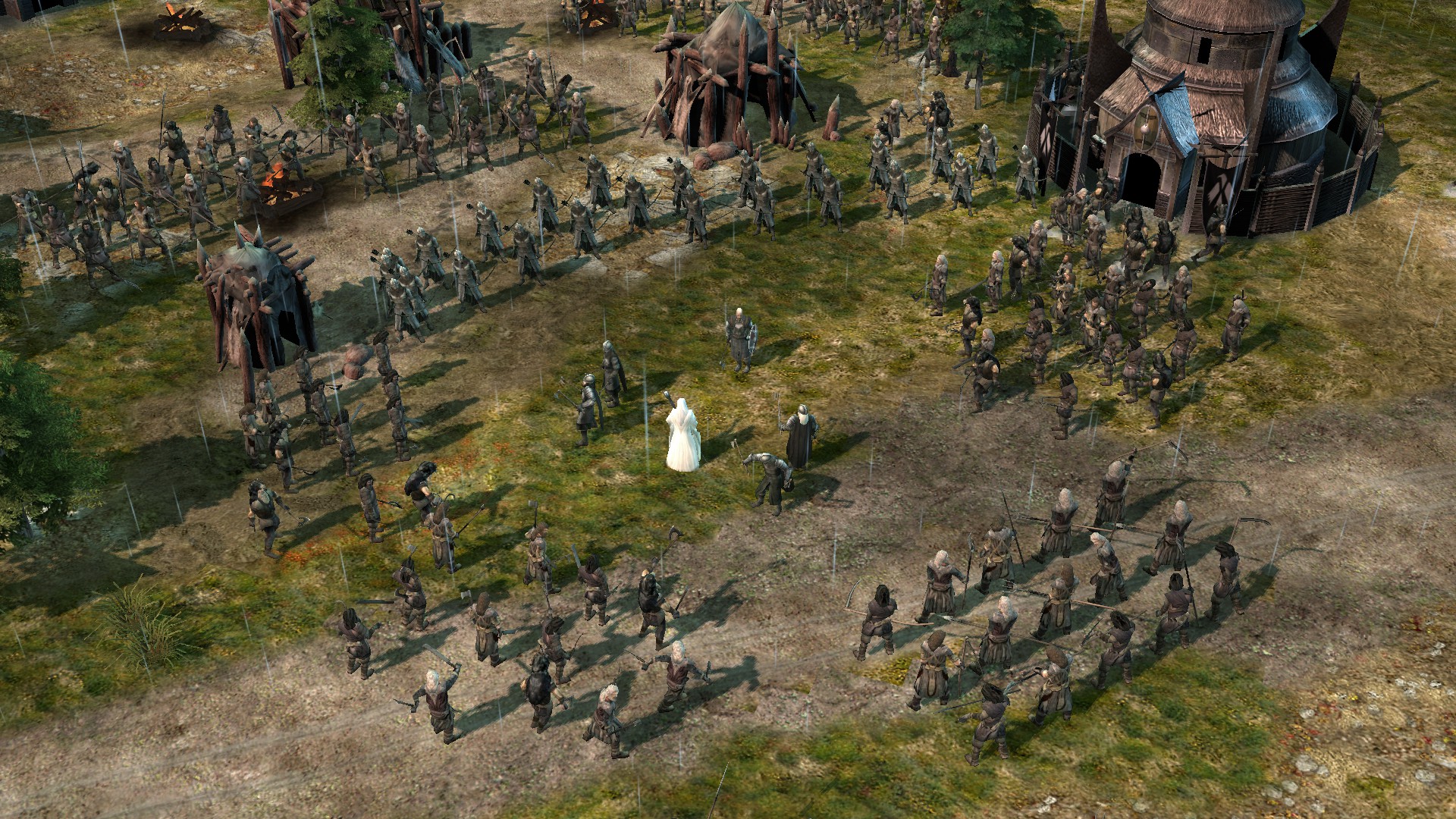 What Is Next?
If all goes well, we should be able to release Erebor and Rivendell next year. Note that, while we like to be candid in our intentions and communication with you, dear readers, projections are not promises. If you want to see what's in store for these factions, check out the faction plans on our forums!
We will continue to semi-regularly write update articles, and of course keep posting update images in our, by now, humongously long image gallery.
Also note that we are now entering a territory in which each new faction will require much more original work than the first couple we released, which means we are always looking for new, experienced modders to join our team - especially artists (please send help). We're also always looking for more voice actors, because three Elven factions shouldn't sound alike, and Haradwaith can't survive on two vanilla voice sets.