I know that I should make that comparison long time ago, but I never had the mood or time to make it, because honestly I prefer if people download mods them self and test everything on their machines. Not only because everyone play in different settings but textures can be affected by different lighting that CoC/CoP and other mods have.
So to make it that comparison more uniform I used clean Call of Chernobyl(latest beta) without any shaders and with plain sunny lighting.
Also to make that comparison more interesting, beside Stalker Two-K and Default CoC textures I choose to put here also Structure Redux by brainscorcher, that is most used texture mod for CoC. And as far as brainscorcher made nice job sharpening and tweaking thm files, there is just few new textures, and whole trick of his pack is based on huge contrast bump and lots of fake detail mask. I in another hand, prefer making new textures. They are not perfect, but Its just nice to have something fresh looking without damaging atmosphere of game with some "out of space" copy/paste textures from other games.


But enough about that! Lets start with some walls. Players will stick to them often so they need to look good. As you see In stalker Two-K I tried to keep original style but put as many real details as possible without using fake detail mask. You can also see that Redux sharpen old textures so much that you get in some places cartoonish black outlines, its not big deal but sometimes its hit the eye too much.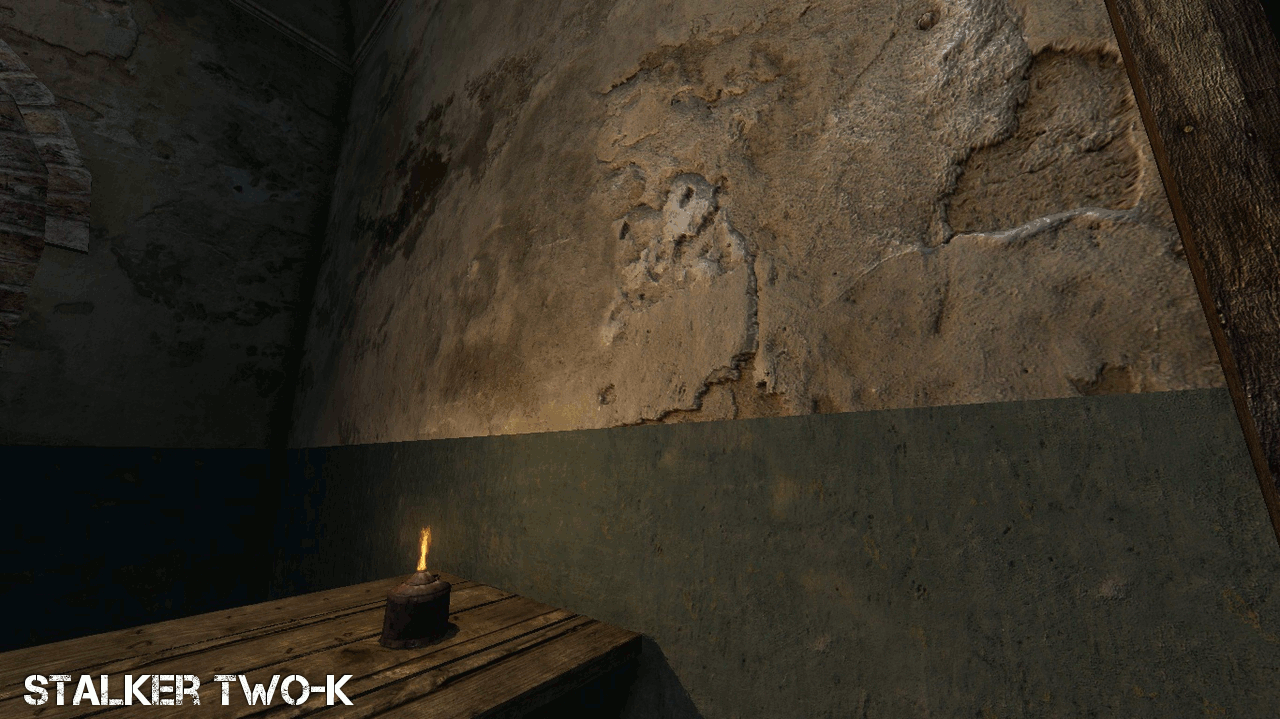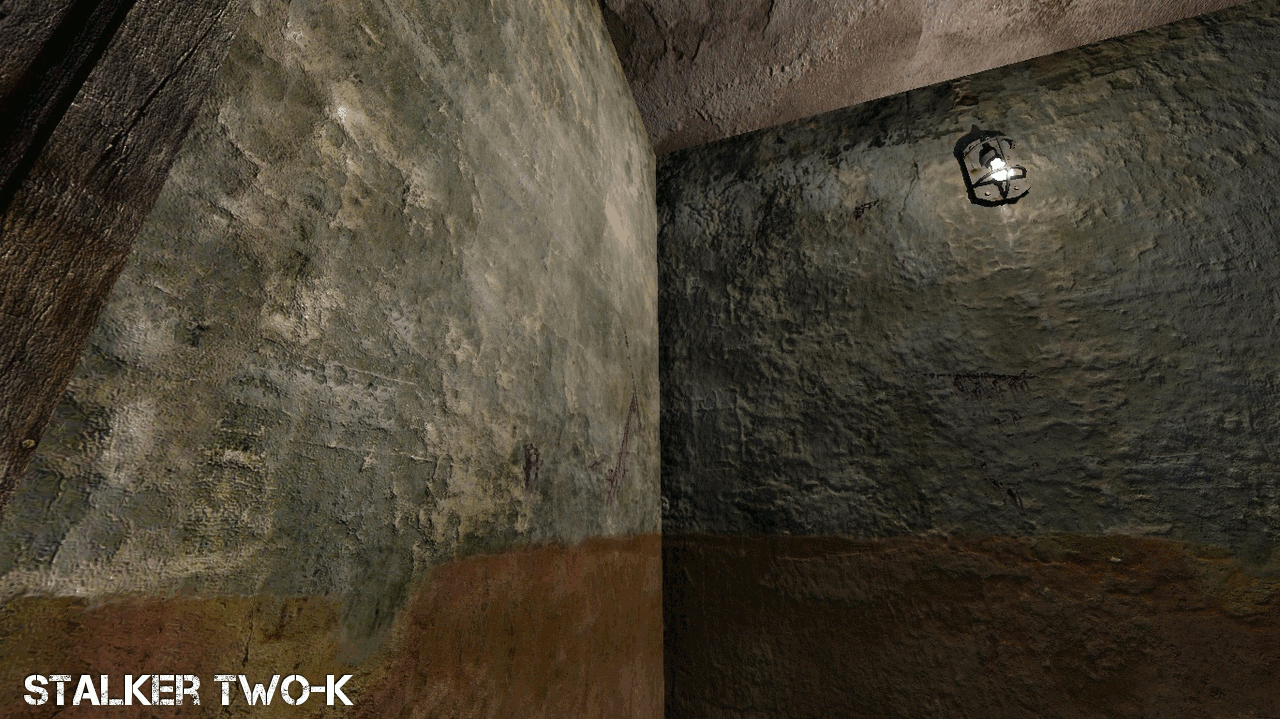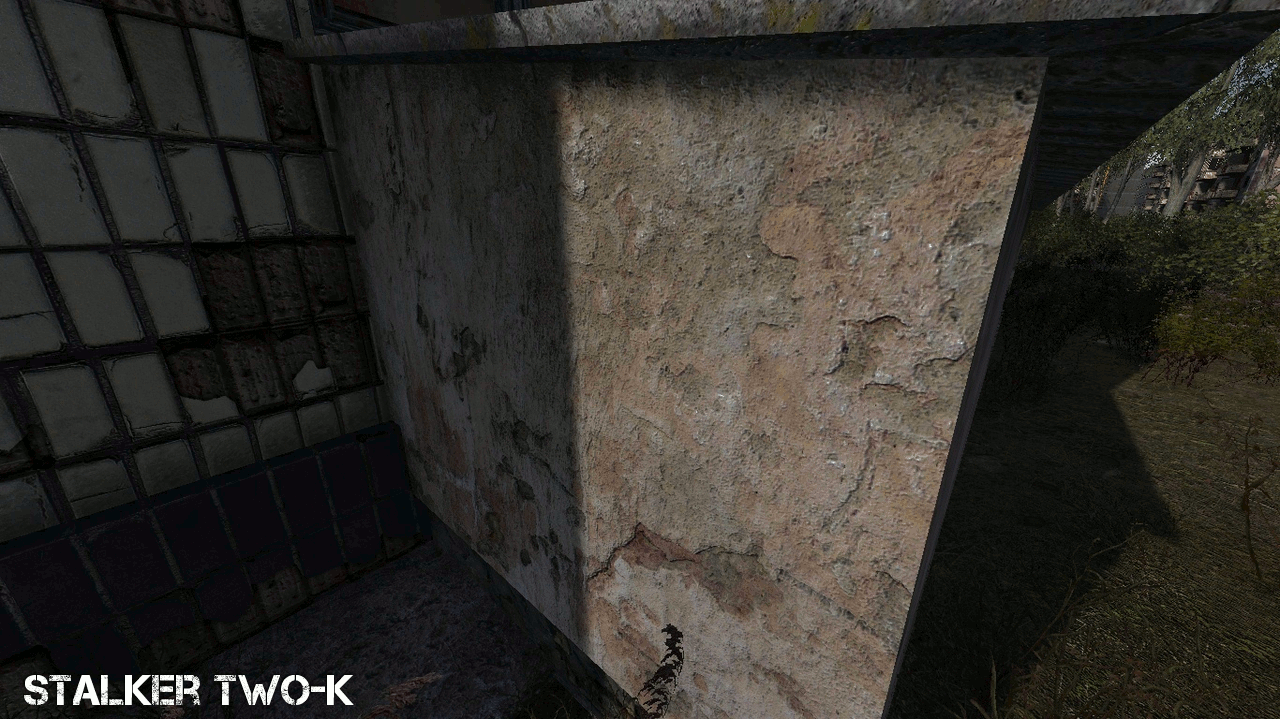 Now some metal elements. Again metal walls have more details, some can say that bump is too big but its a matter of the taste :] Rest, smaller metal peaces are more or less similar to original with more real details than big mask of fake details or bumped contrast on old texture.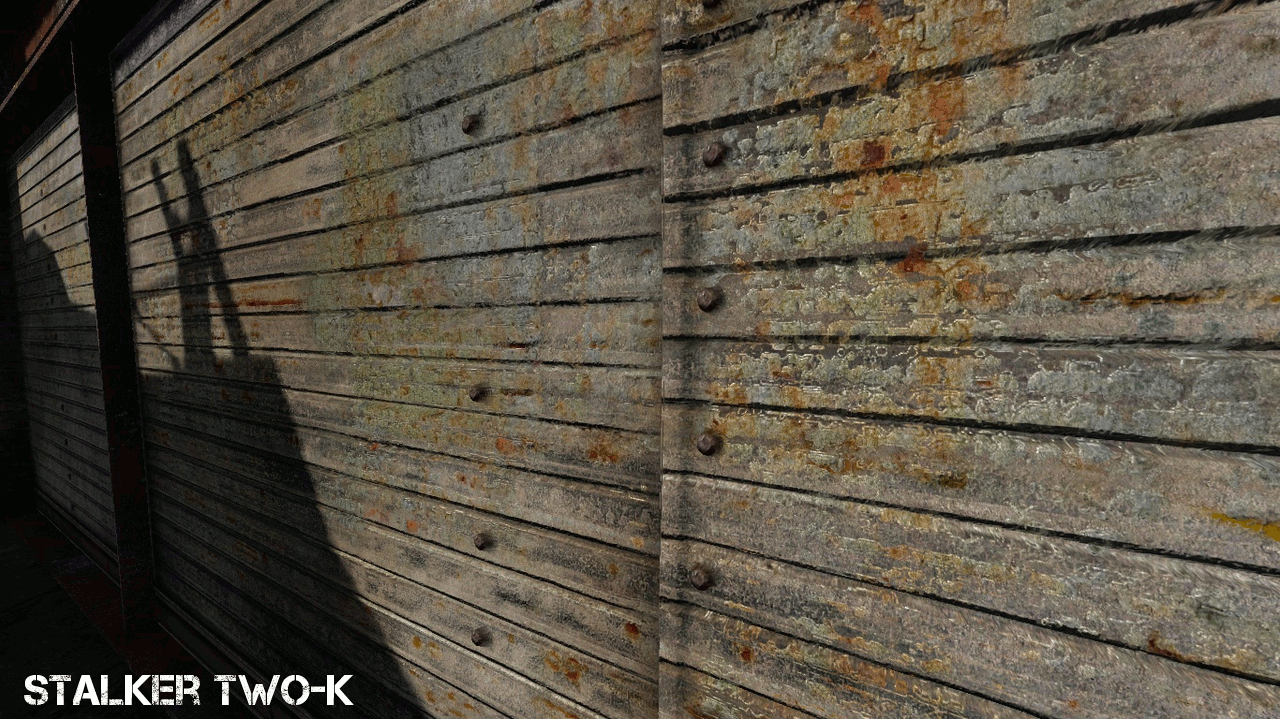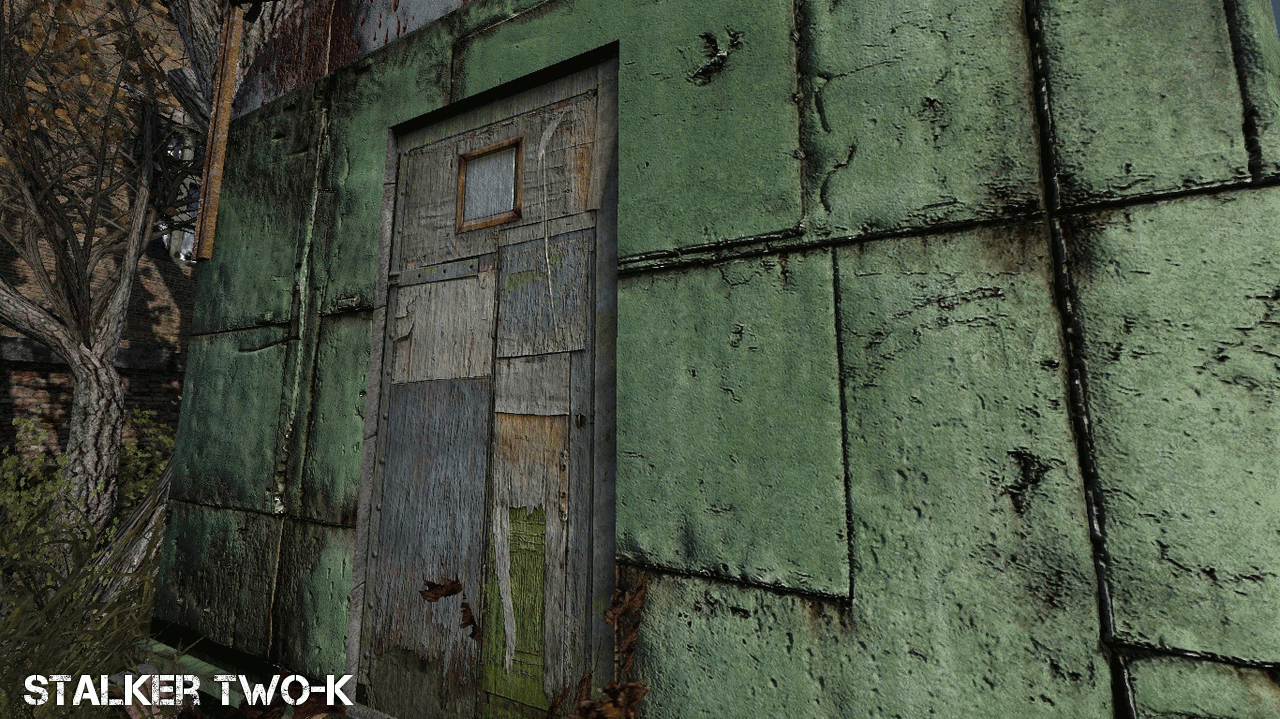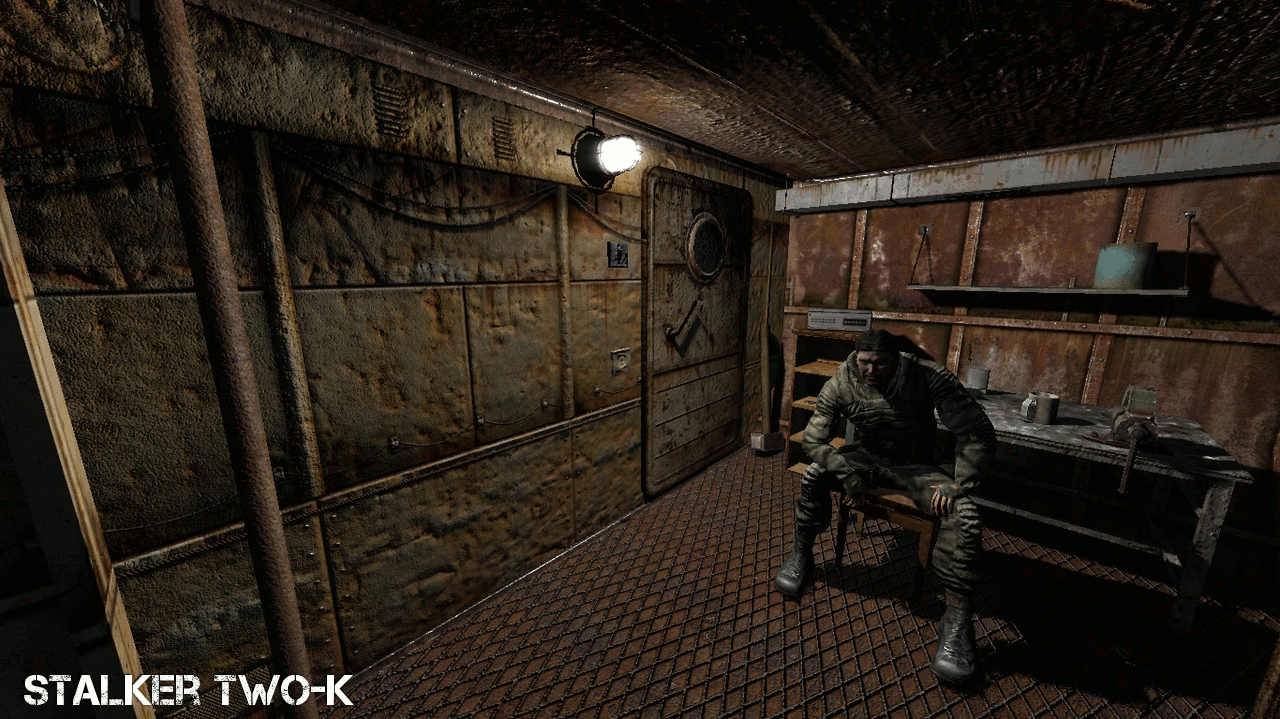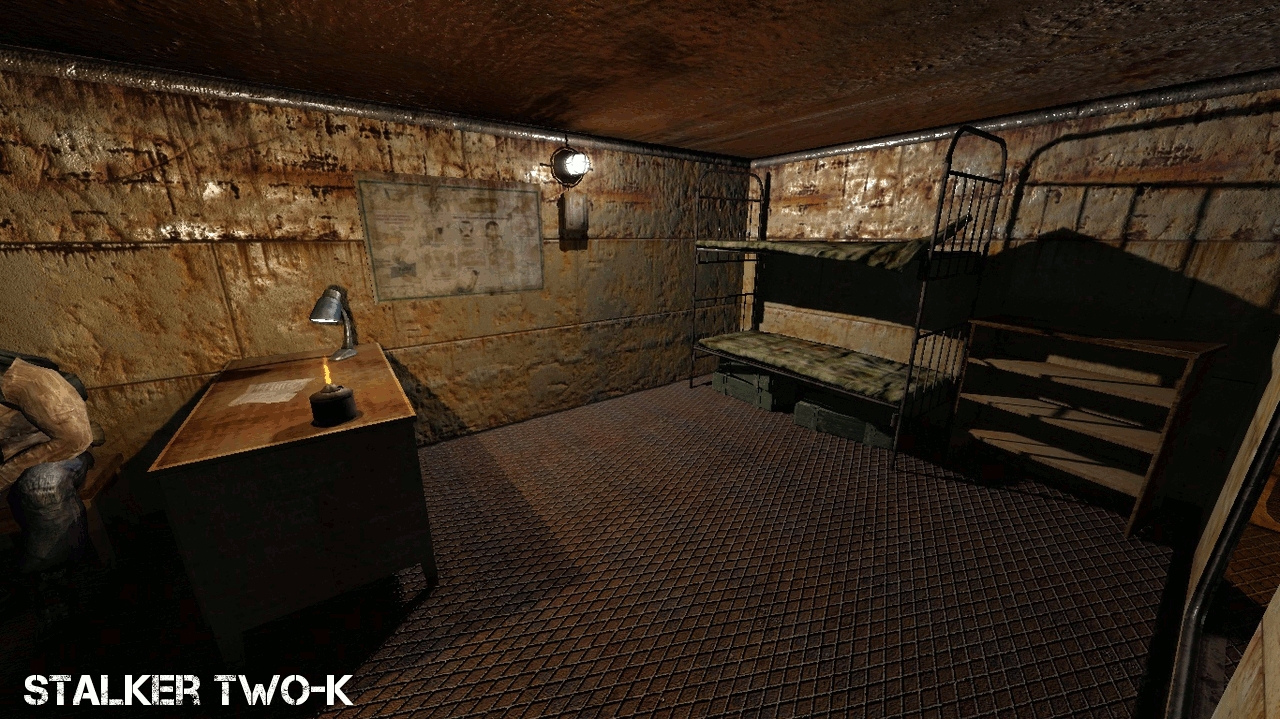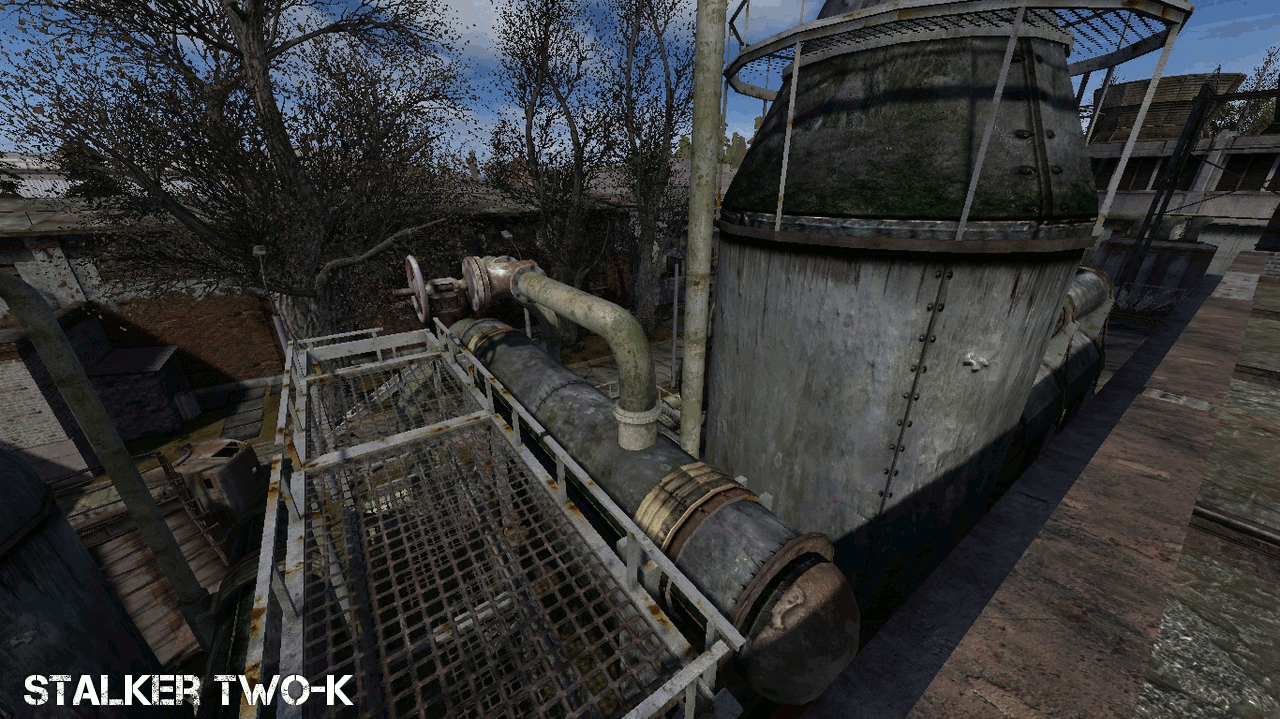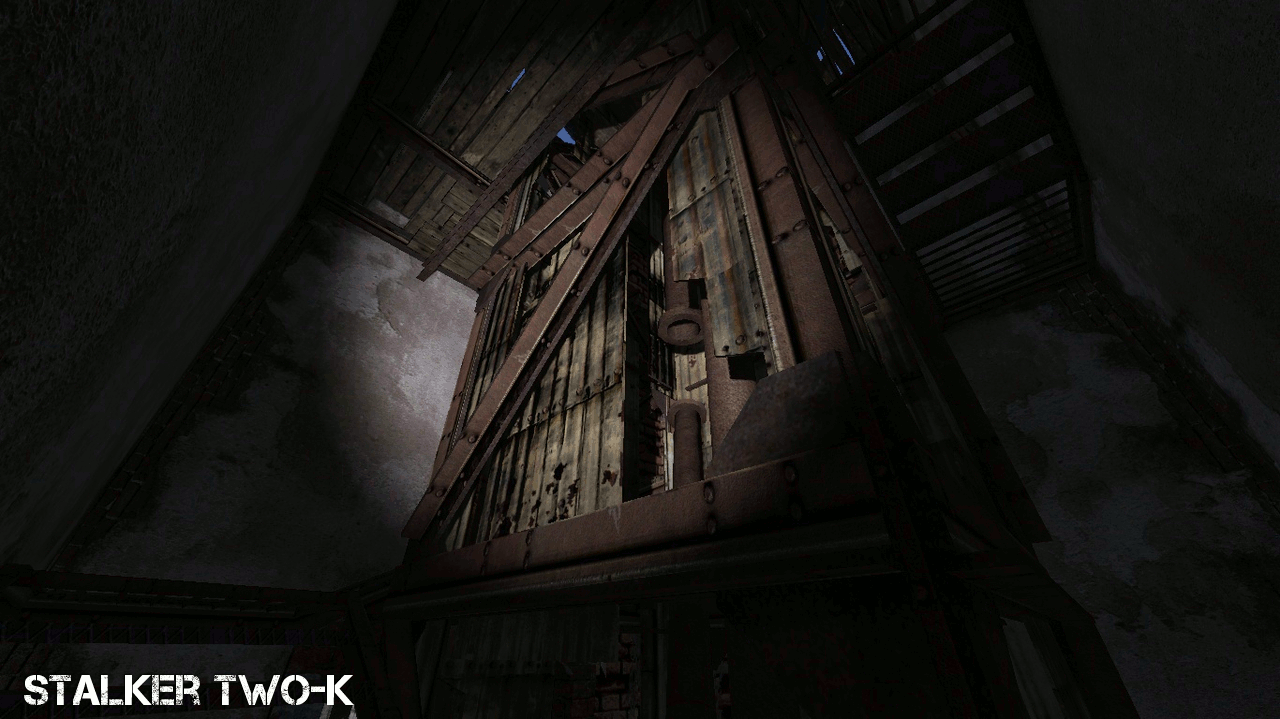 Now lets jump to some random textures, Starting with Bricks. Bricks are hard to make when you doing them from scratch, you need to literally put every brick by hand to get that "bumpy" effect, its especially hard with 4096px res. Im not a fan of it because you dont put brick in that way in real life(when they extend from wall that much) but people like that effect in the game...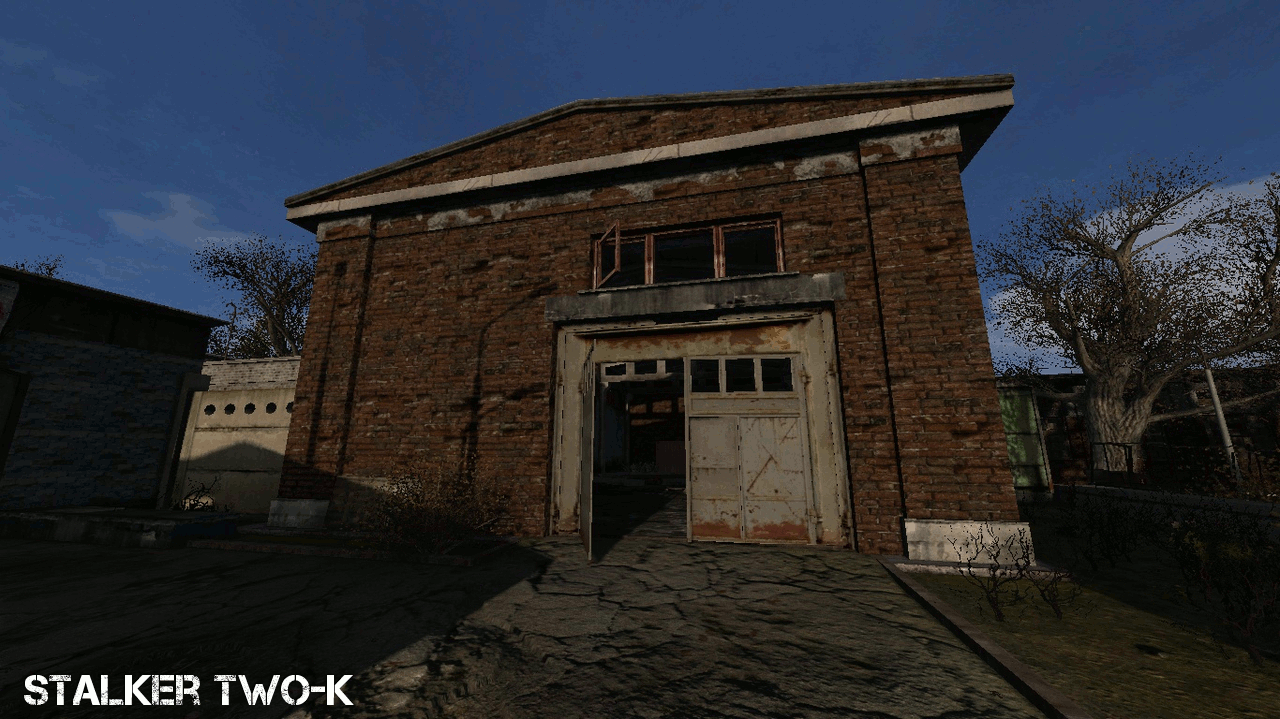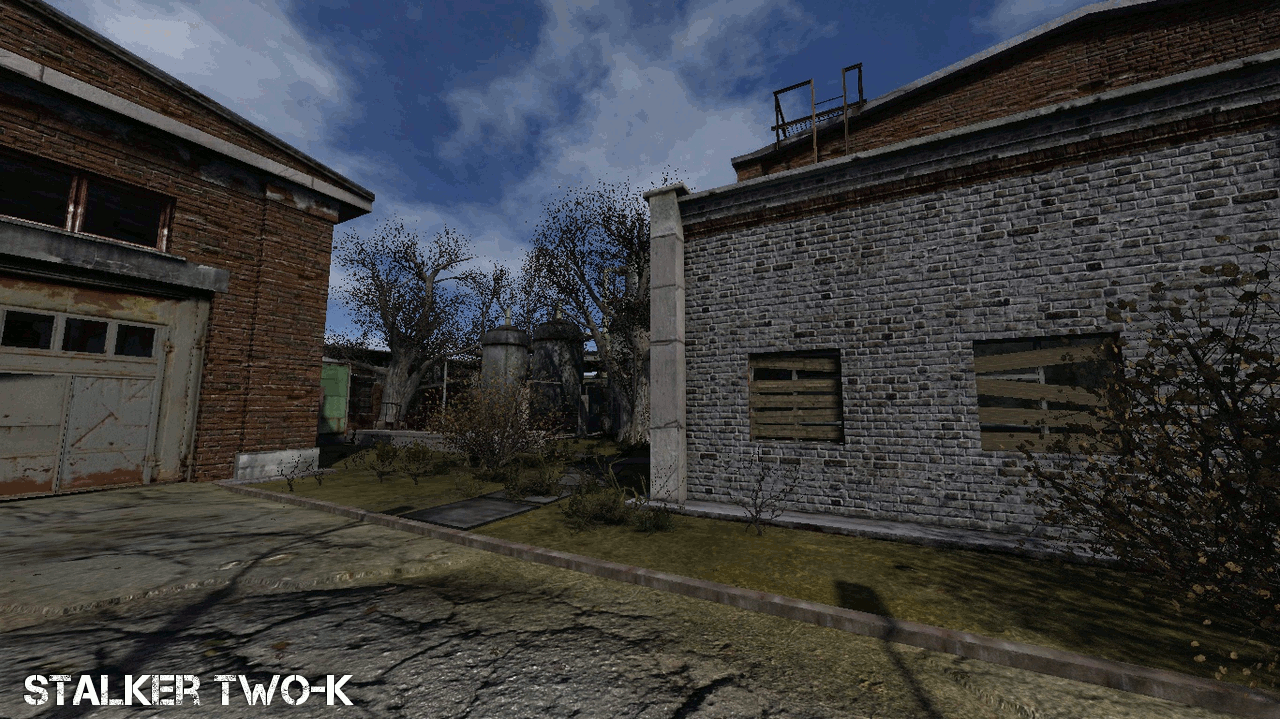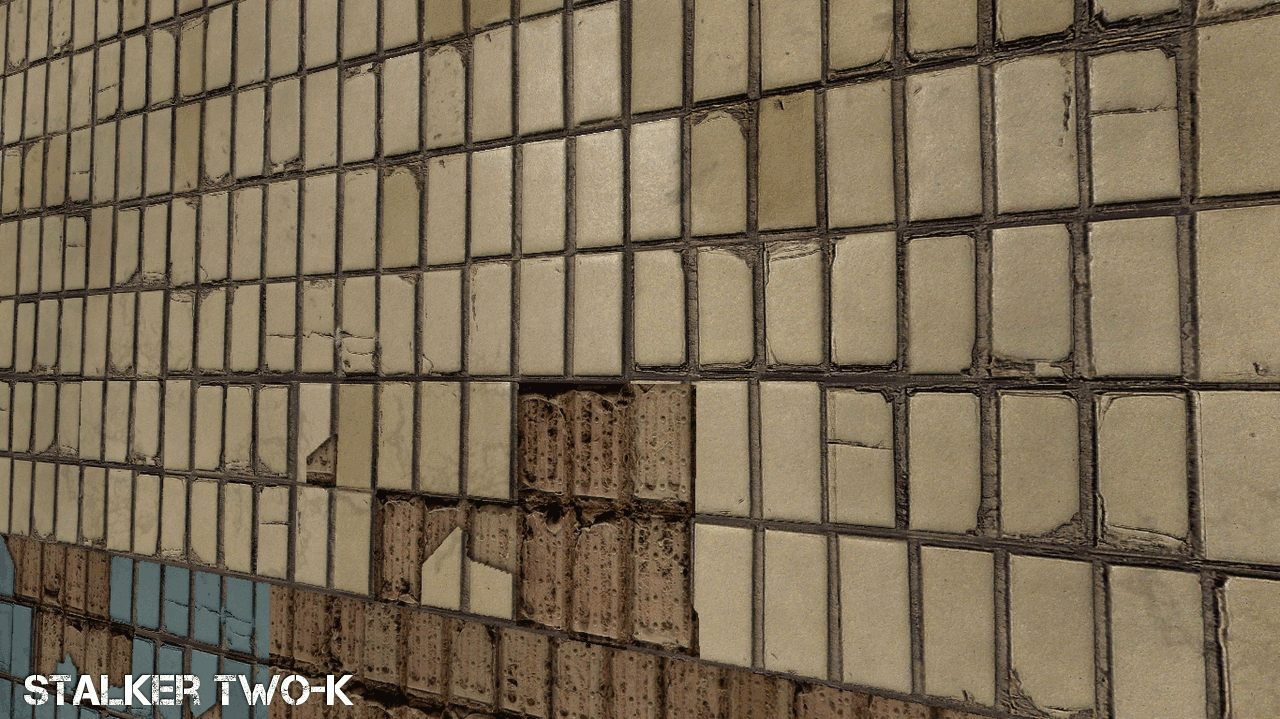 Concrete is technically easier to make, but some textures needed really some work to keep them good looking without using fake details that really mess some textures.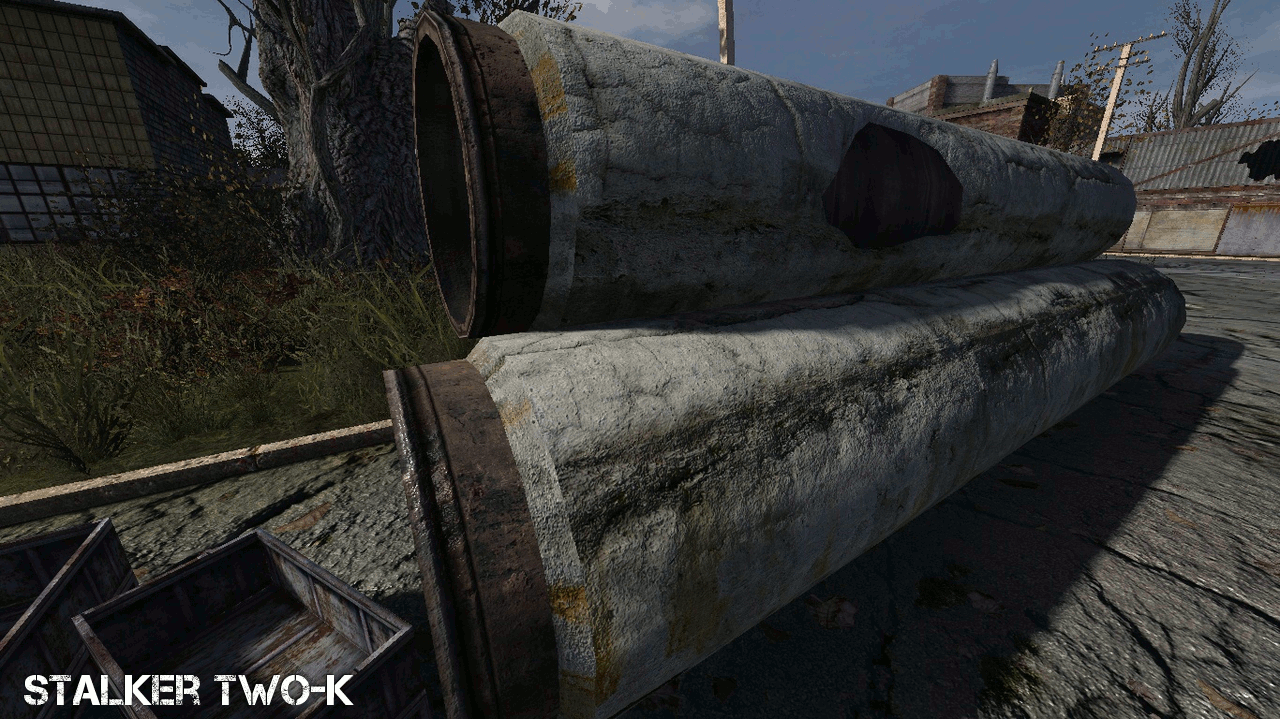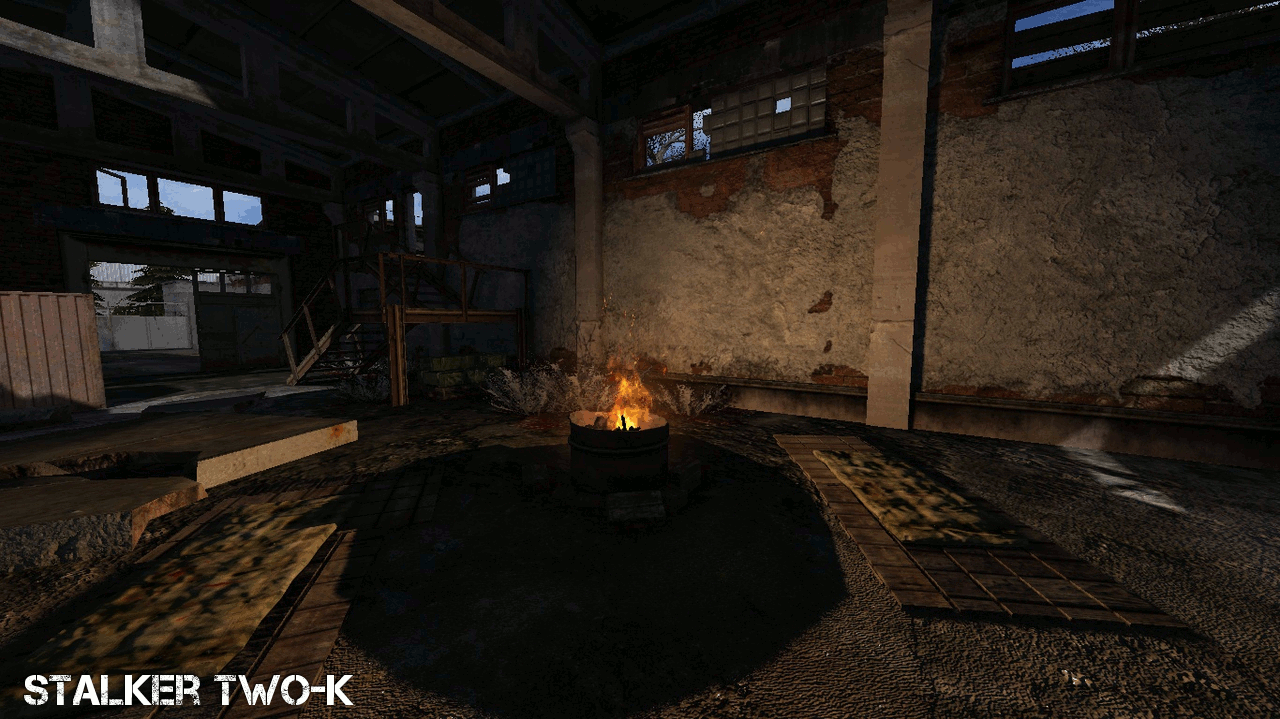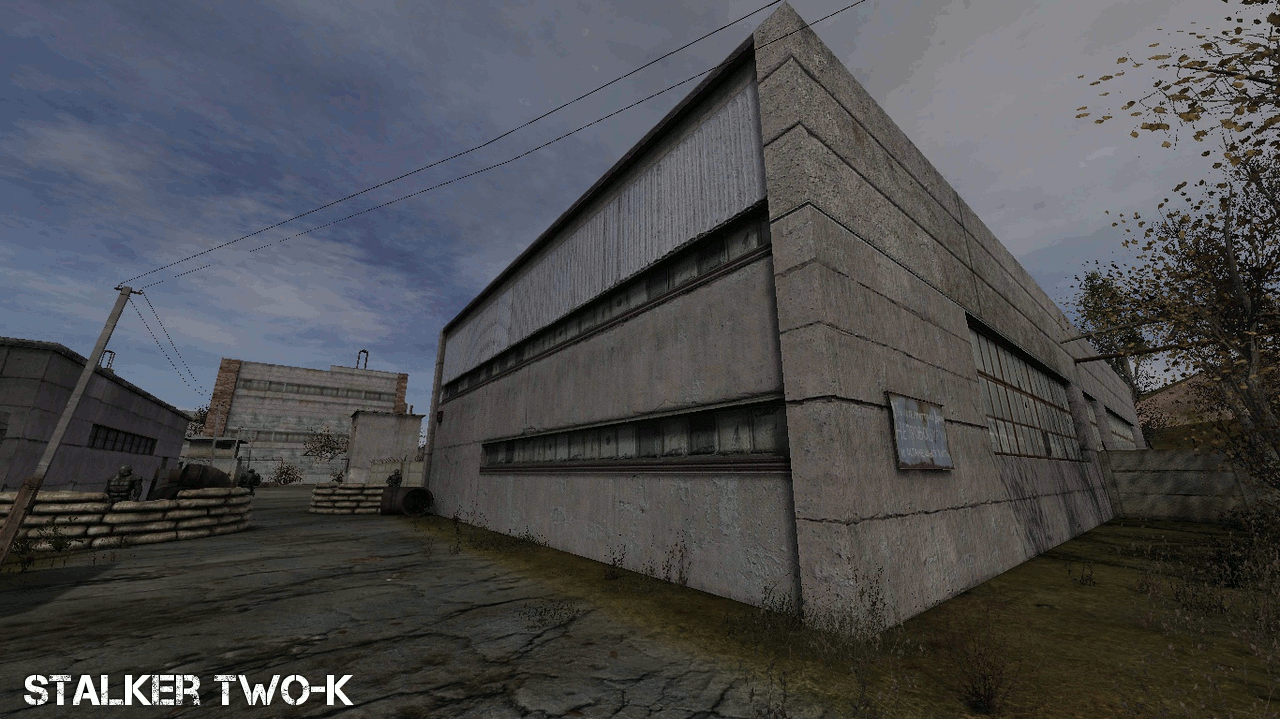 Now some ground, wood, windows and other textures. Again, I tried to keep original style but to make it more... pleasing and detailed I changed few things(eg windows.).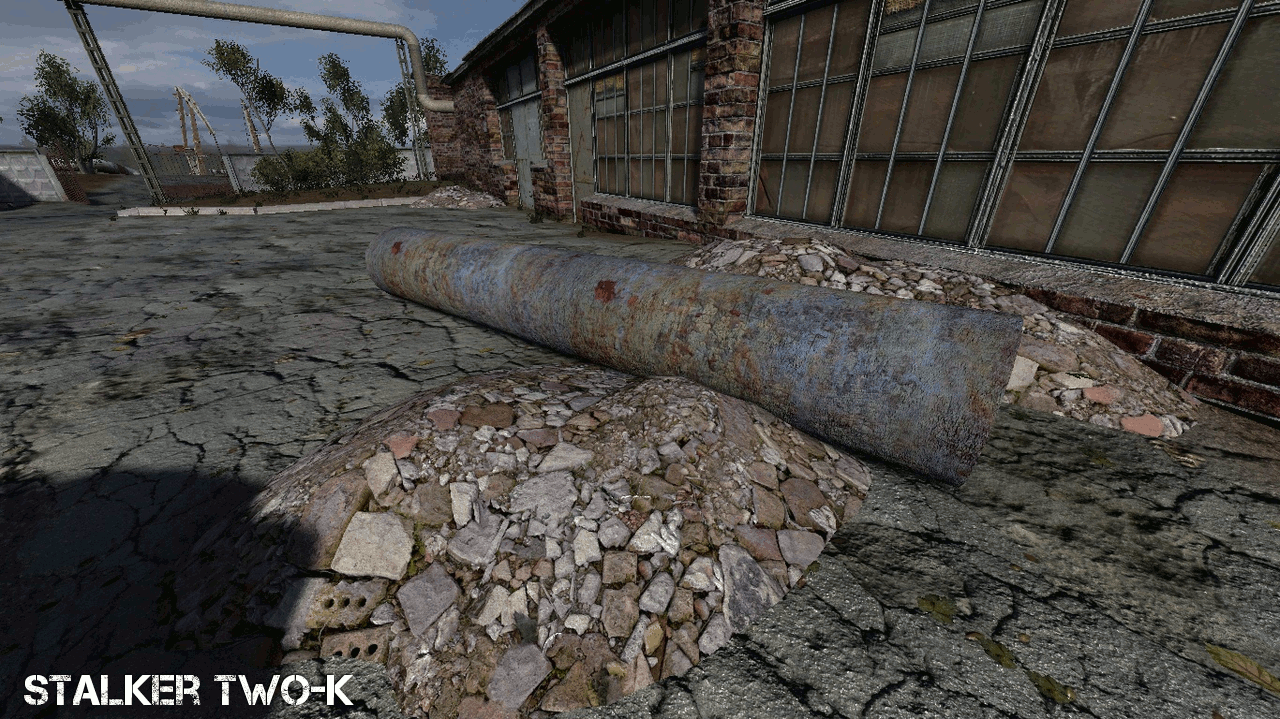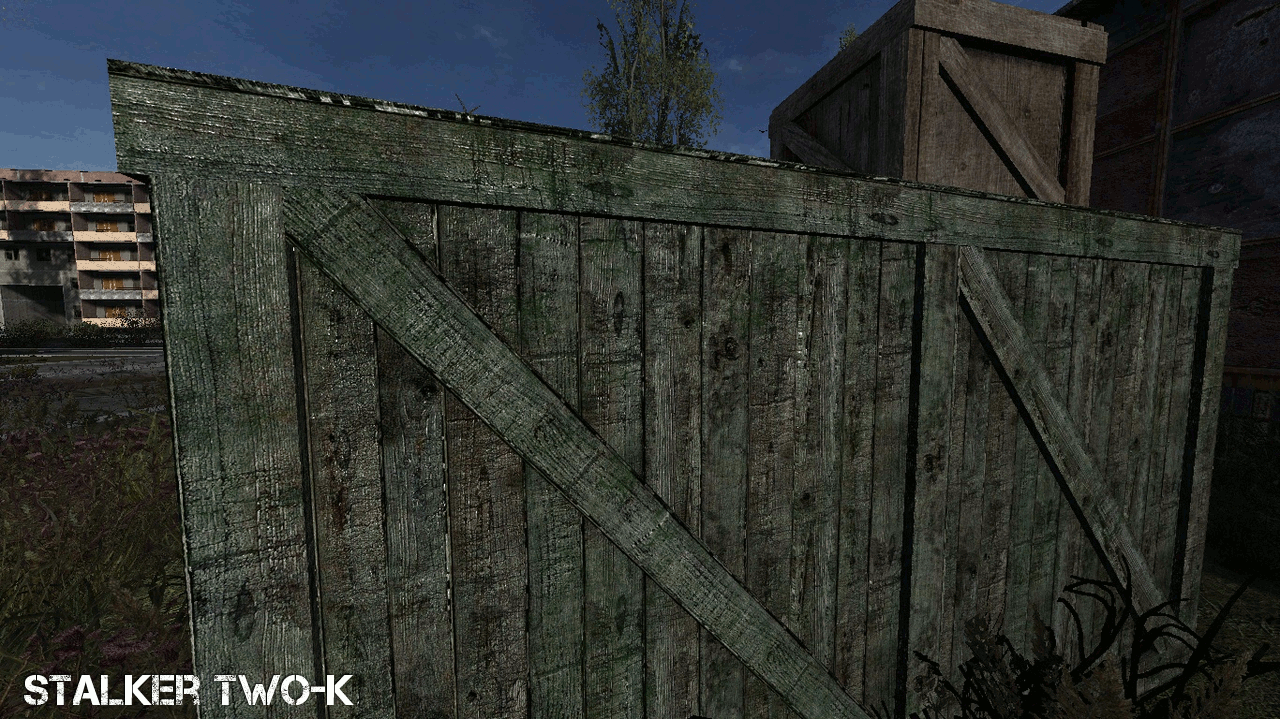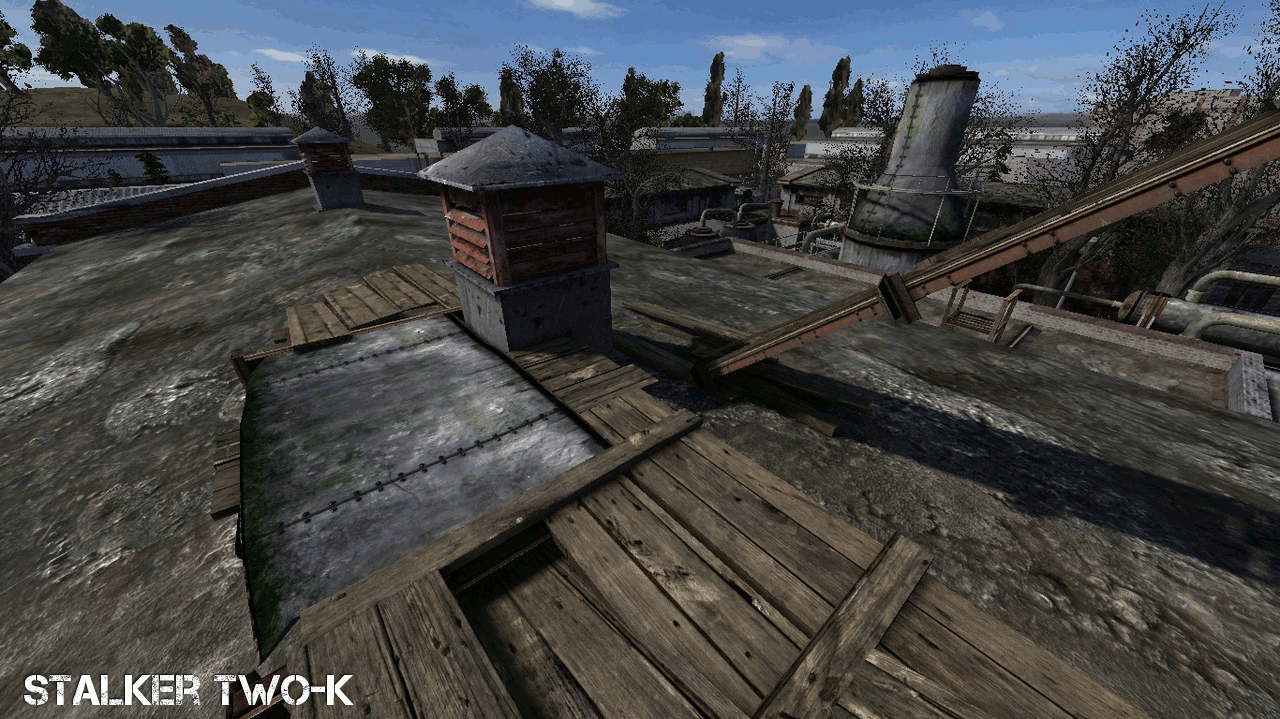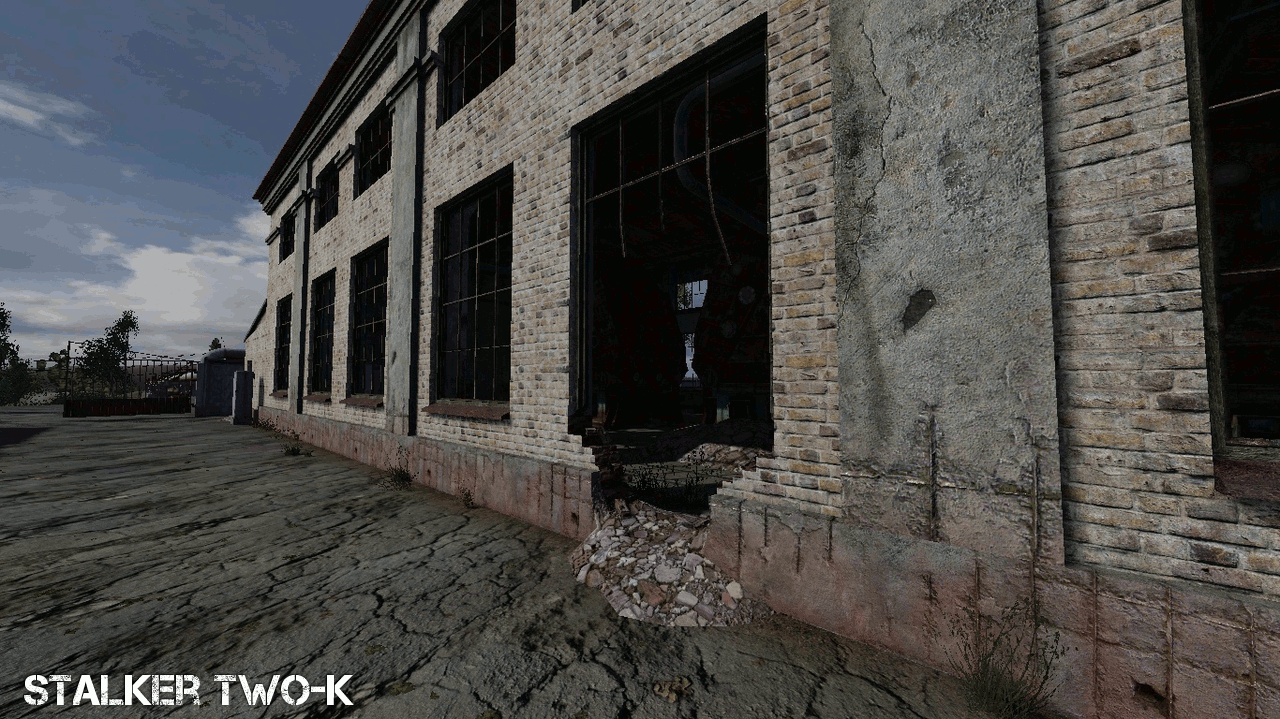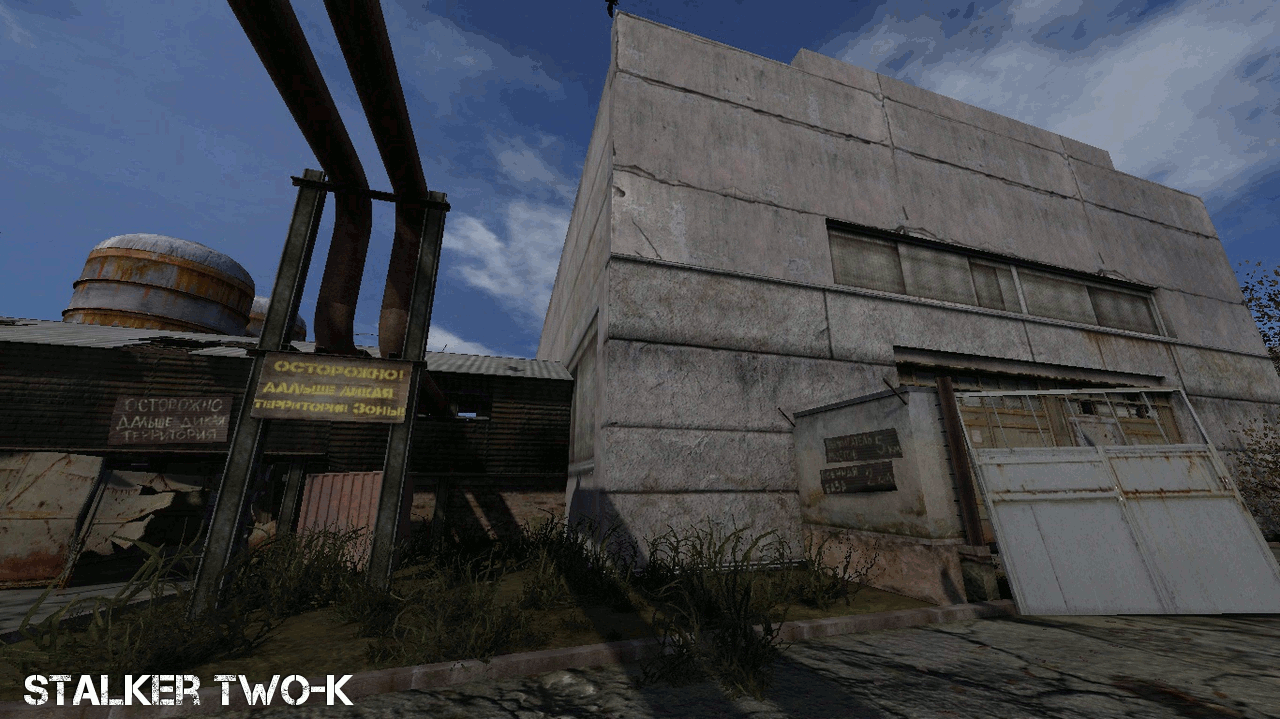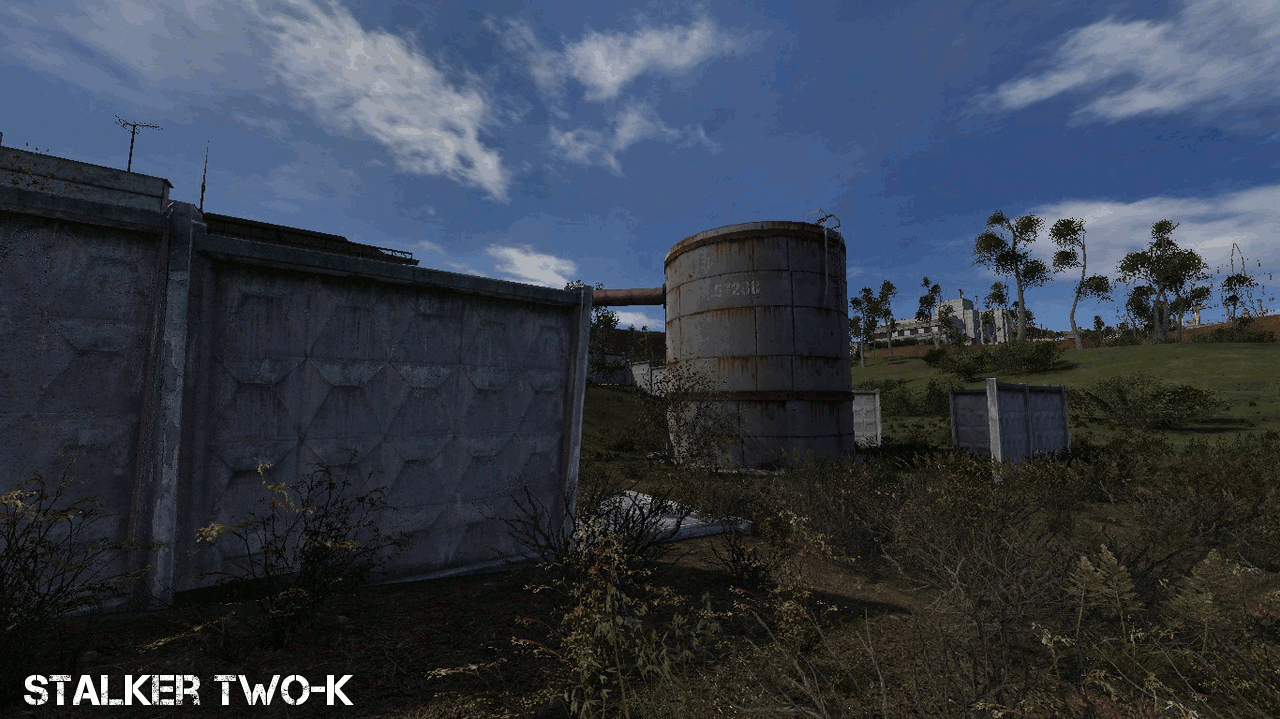 Original images: Google Drive (Not in fullHD sorry, I forgot to change res, because I normally set every setting to max, but keep resolution lower when I play on Laptop, its better to keep steady 40-60fps)
If someone need more comparison... just install the mod :P
---
I also still wait for any bug reports and suggestion before releasing next version, I could technically do it now, but I would rather wait for any info you have.
---
That part of post is just my rambling, not important, so you dont need to read it ;)
---
I need to mention AGAIN about performance of such new, big textures. Im sorry that I keep talking about that but some people just dont learn...
I found out that lots of people put some weird comment regarding Stalker Two-K, like for example here: skyrim-beautification-project.com/stalker and some people actually persuade other moders to not use any of my textures saying that it crash game...
Author of that mentioned site, said, quote:
Don't copy/move "Stalker Two-K". These textures are very large 4k textures, but the quality looks like stretched 2k textures, They will take up 4 times the video memory, but they won't provide any visual difference, compared to the 2x textures below.
1. No they are not 4K. As name suggest its 2k :] Maybe 30 textures are in 4K mostly because they are wide/high and to keep at least one side in 2048px they need to be that big. About 10 textures are keept especially in 4k because players stick face to them very often(especially walls) or because the are used on big surfaces(grass, asphalt)
2. No they dont take 4x time the video memory. They take about 1.4-1.6x more memory compared to Tiny Little version. Remember that game doesnt load all textures at the same time. So just because there is 2x difference in size of zips doesnt mean that game will be using 2x more memory.
Typical usage(normal version) on my crappy Radeon R5 that have 2GB is 1400MB VRAM when playing(average, based on GPU-Z app). Memory usage I have with Tiny Little version is 980MB(average). So difference is less than half of gigabite. And Im talking here about Laptop graphic card that it self is crap compared to any proper card. So as far as you have 2GB VRAM you dont need to worry about anything. If you have slow GPU with 512MB/1GB VRAM... What did you expect from such huge texture mod?
3. Yes they provide visual difference, especially when you play in hi-resolution(tried it when plugged to UHD TV or on normal PC with fullHD+ res). It will not be HUGE, because not without a reason I spend days manually choosing and resisizng just textures that are less visible and tweaking thm files, that even with AXRTools are pain in the ass to set properly.
Difference will visible in close range and long range(mips), typical middle... not really. Advantages of hi-res textures are better details when you are close to texture, and better, sharper textures far away, because of bigger mipmap sizes(but that is most visibe in big screen resolutions)
4. Remember than almost all diffuse textures in Tinny Little version have exactly the same size as normal Two-K. Difference are mostly in Bumpmaps and tweaks in thm files that disable parallax effects or reduce some details(those things really help with performance).
5. If you played Stalker long enough, you will know that even without those textures you will encounter OOM crashes.
Blame crappy made addons, not optimized mods and mostly, players that put 1000 mods in almost 10 years old game and expect it to run without errors.
Of course such textures will hit performance hard, but they hit hardware, game it self even for such oldtimer is really good at handling big textures. I spend year doing this mod, mostly on laptop, I dont have any major memory issues with it. I would not make this mod in this form(all textures in 2k) if I would not see the visual difference. between eg. 1024px res textures.
Overall I would be happy if people would not spread disinformations, or at least somehow test/check it before they say something about it(eg. saying that its 4k...)