Where have you been?
---
Hello everyone! It's been a while. Wow, actually it was almost two years since the release of RealRTCW 2.2! The lack of any news was caused by my personal life - I was serving in the military for 1 year, yeah it is kinda obligatory in Soviet Un... I mean Russian Federation. Anyway this article is all about upcoming RealRTCW 3.0 release, about what's done and what's need to be done.
Give me a hand over here!
---
Hands. How often do you look at them? I mean do you remember this ugly blocky thing from vanilla game? They a history now. Replaced by high poly hand\arm models for each and every weapon. Multi-skin system for BJ's hands will be supported by the new models as well.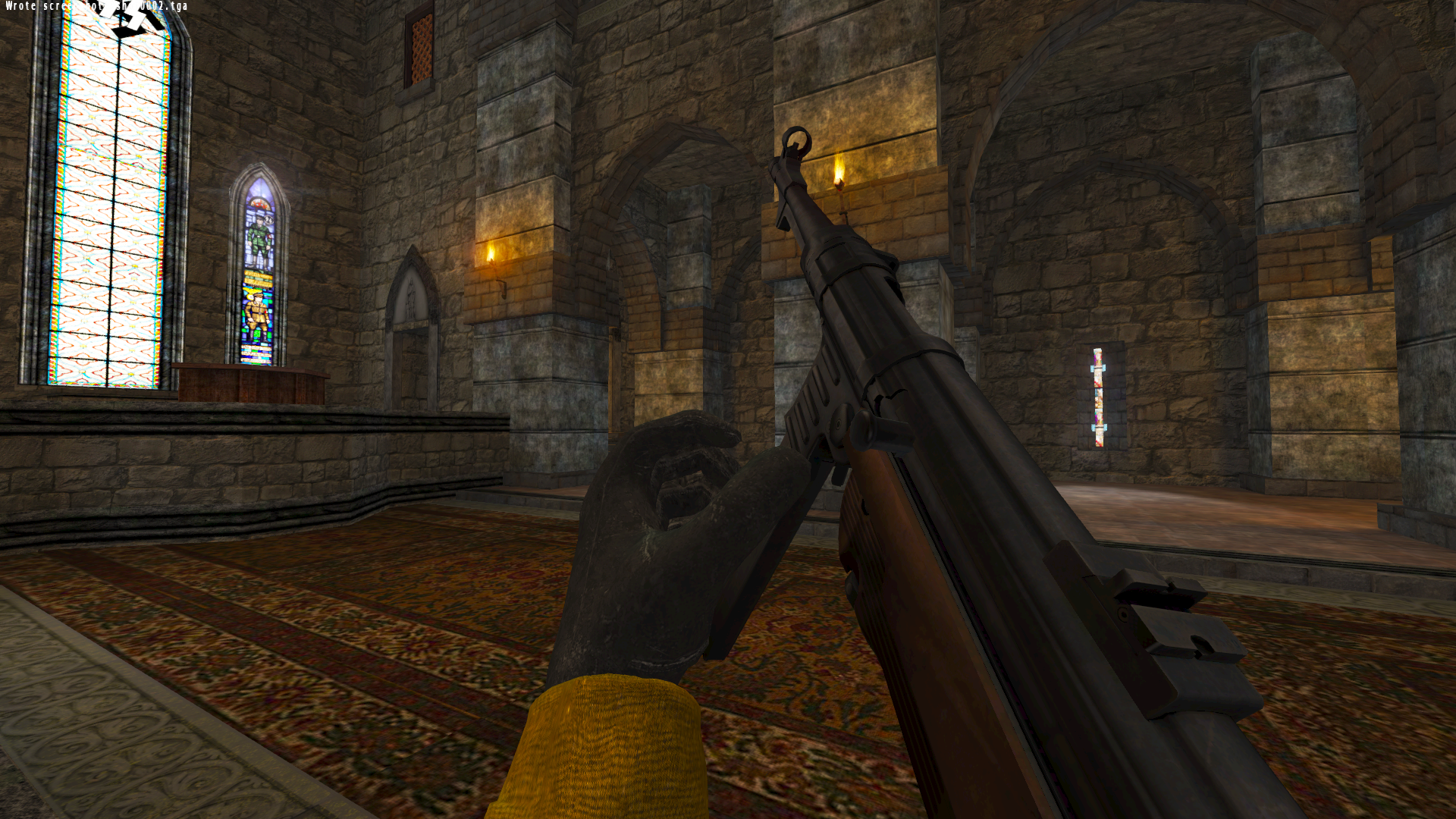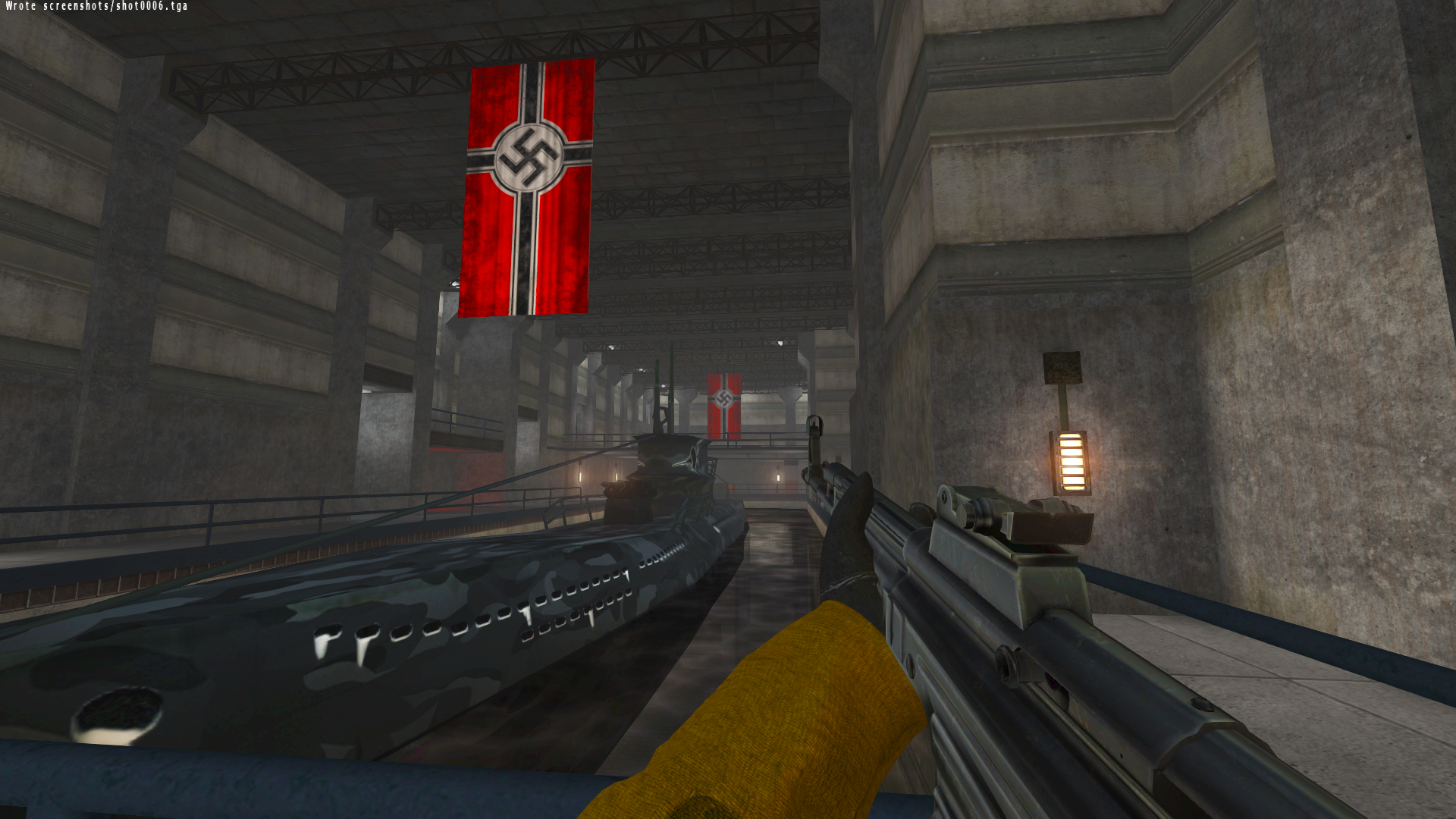 GUNS GUNS GUNS
---
The guns are going high poly as well. You may already noticed the fancy new MP44 above. The thing is - the model of almost every gun in the RealRTCW 3.0 is improved by it's high poly twin. The world models are replaced as well.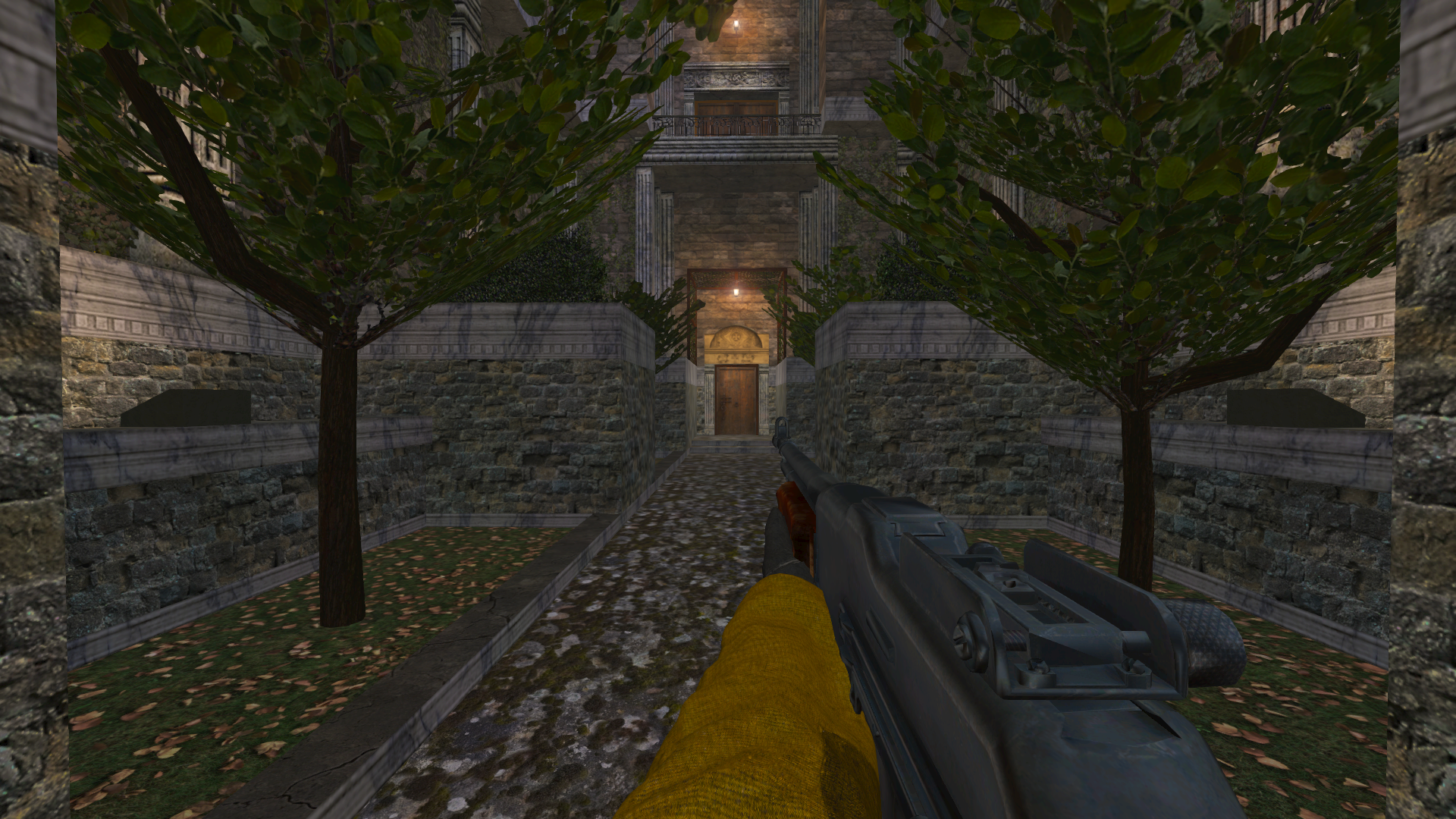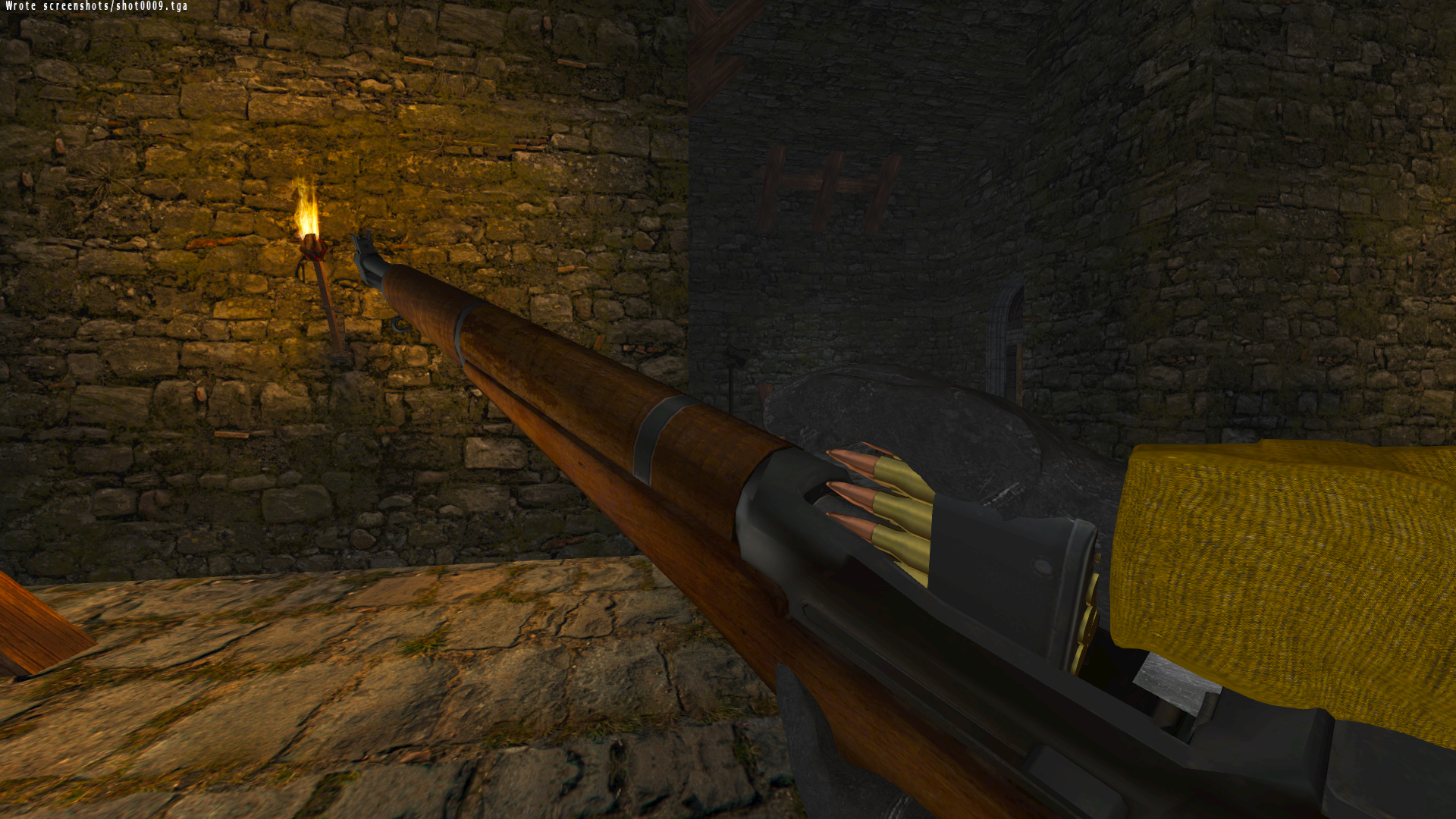 But something is still not right. It's not all about high poly, fancy models and textures. What is a point of that if you can't really FEEL your weapon? Well, now you can! TRUE RECOIL mechanic are coming to RealRTCW 3.0. It's still WIP, and there is a lot of balancing ahead, but here is the video showcasing it's current state:
The 5th difficulty level - Realism Mode
---
The new difficulty mode called Realism mode will be implemented in RealRTCW 3.0. It will go even further than Death Incarnate, not only increasing player's challenge but changing the gameplay itself. This mode is going to feature the new health system, altered player and NPC movement. It will alter classic gameplay and change the whole experience, but this is why I'm making it's separate from the other diffculty levels - it is not represeting classic RTCW gameplay. It's still heavily WIP. I will share more specific details closer to the release date.
Do you hear it? I think it's raining.
---
Thanks to Berserker (Berserker@WolfSP engine) who shared his source code, we now have atmospheric effects support including rain and snow, ported straight from ET, with some fixes and alterations from Berserker.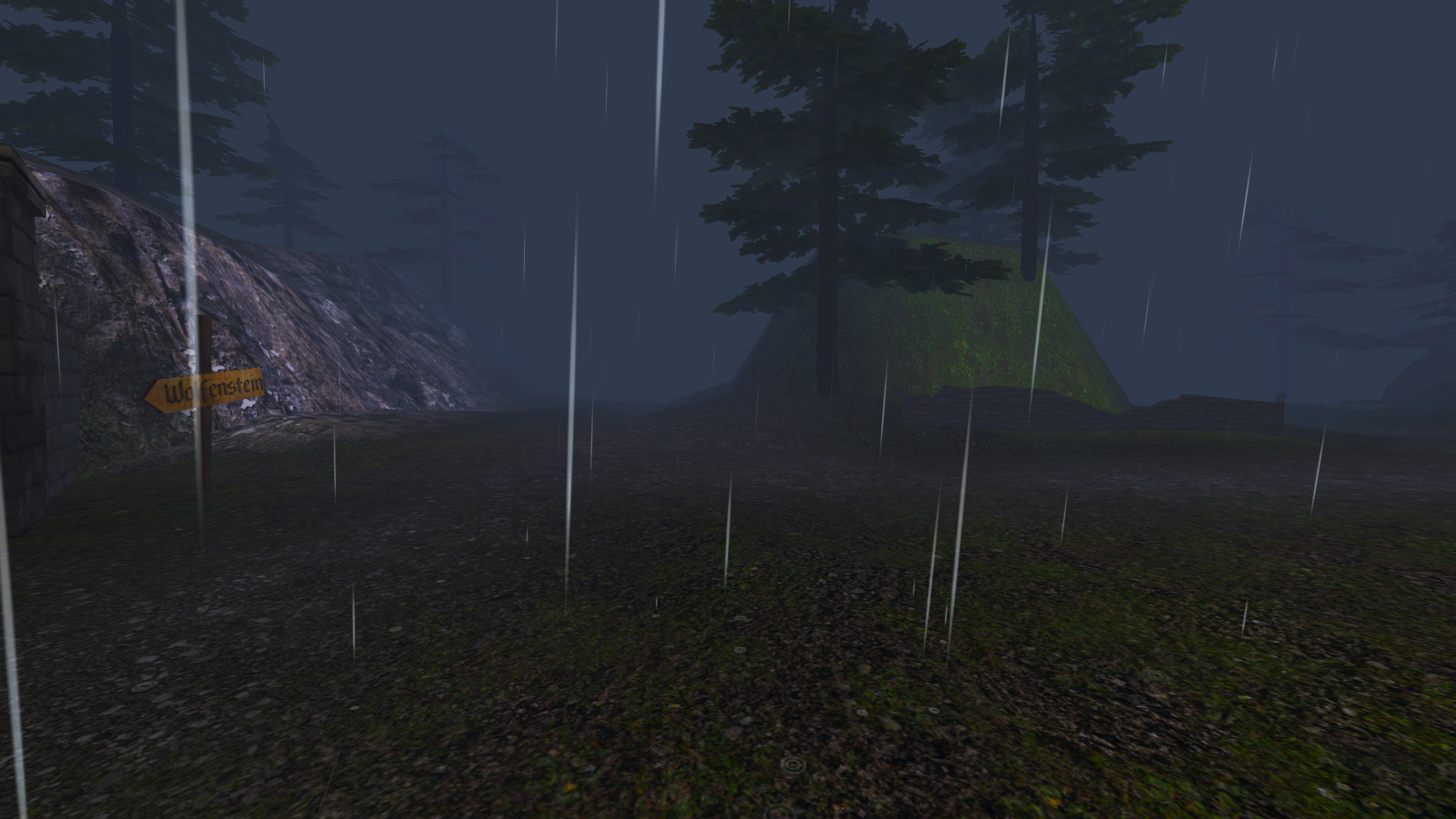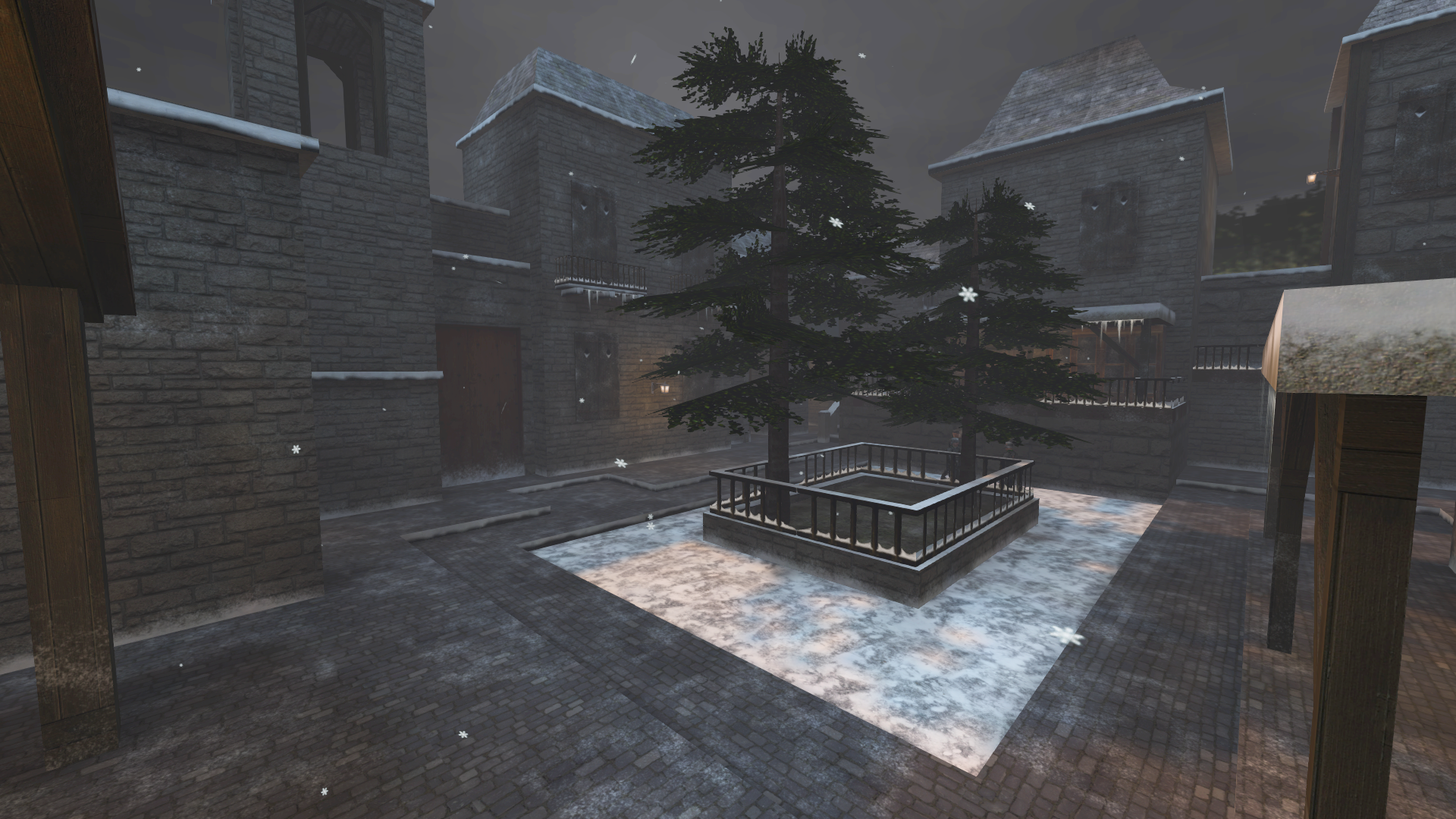 Firing Range
---
Firing range map - it's something that I wanted to make since early days of RealRTCW, but I didn't really have time for that. Now, thanks to Yo$hik, our very talented mapper, we will have training level in RealRTCW 3.0. Here, players can get familiar with the new weapons, try to handle the new recoil mechanic and so much more.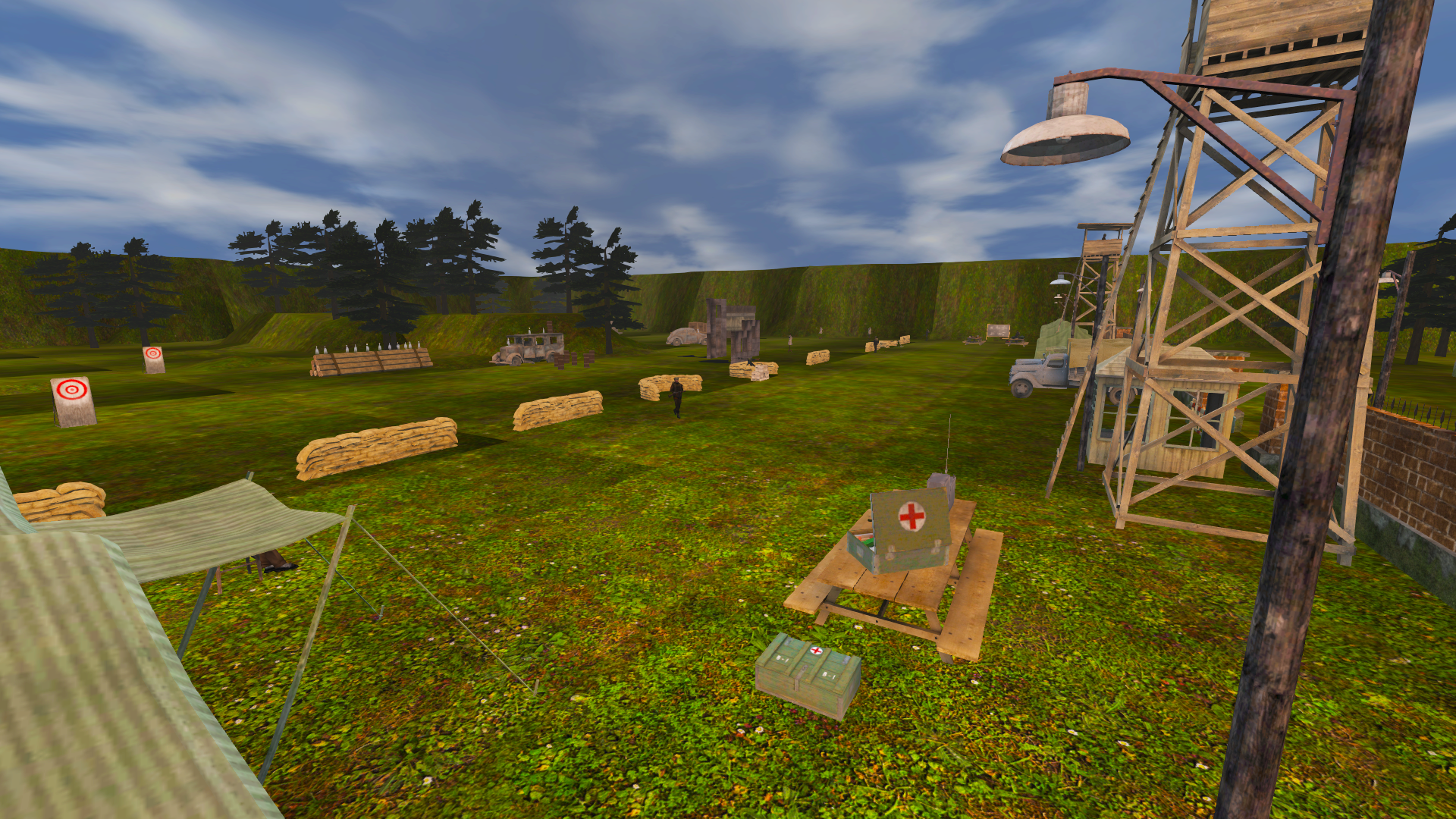 So, what's the plan?
---
The major features of RealRTCW 3.0 is going to be:
1. New high poly hands\arms models, with support for multi-textures system.
2. New high poly weapons.
3. New weapon behaviour with the REAL recoil effect.
4. Realism mode difficulty.
5. Firing range map for testing new weapons.
6. Atmospheric effects support for rain and snow.
7. More supported addons.
8. A lot of minor stuff like clean ups, optimization and new CVARs.
WHEN?!!
---
I don't have specific release date. To be short: when it's tested and ready. I'm aiming for this year. And I think that's all I have for you this time. There will be more media stuff posted separately from this article so stay tuned!