You thought that's all for 2018, but wait, there is more!
What is this? Some fancy renders of new contents from NProject Mod? I thought this mod only use ingame screenshots that I had to read the description to see what was changed because they look no differences to the vanilla game. What do you mean this mod also added some original contents?
Yeah, I made this model and showed the WIP render last year, but I never had time to give it proper skin until now. This Xian H-6 Bomber will replace the usual Chinese Carpet Bomber plane, no more a B-52 copy!
You might recognize this from a few posts ago that this building was originally a civilian building used in campaign missions. I've made some facelifts and gave it to China as an actual buildable structure.
This new Spy Post mainly serves as extra Internet Center slots that can house 4 Hackers each and has no build limit. In addition, this building doubles as an intel structure that has very wide vision range and can reveal enemy unit paths like the Listening Outpost trucks do, so try to place them in strategic locations. However, this building is not as tough as the Internet Center and counts as a defensive structure so they won't hold you in the game if your other base buildings were destroyed, so be careful!
The reason I'm adding this new Spy Post is to resolve the issues the current Support Truck role. Originally the Support Truck was added to give China a cheaper alternative access to portable Speaker Tower, but with its additional hacker slots players tend to use them as portable Internet Center more and hide them away from combat.
With the arrival of the new Spy Post, I also made few changes to the Support Trucks. Their hack slots now changed into standard transport slots, but in return their build time and cost were also greatly reduced, and their speaker tower healing effect are now as potent as the static Speaker Towers.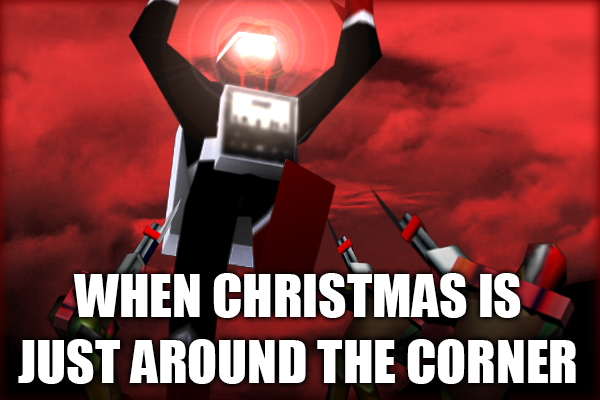 "So what's next? When release? It's been a year already, can we expect anything soon?"
I can't give you the exact date, but with most of the grunt works have been done, it is safe to assume the next mod release will be coming some time in 2019.
That's all for 2018. If you have any suggestions, bug reports, or simply want to talk about this mod, feel free to visit our Facebook fanpage and Discord server. Happy Holiday y'all!