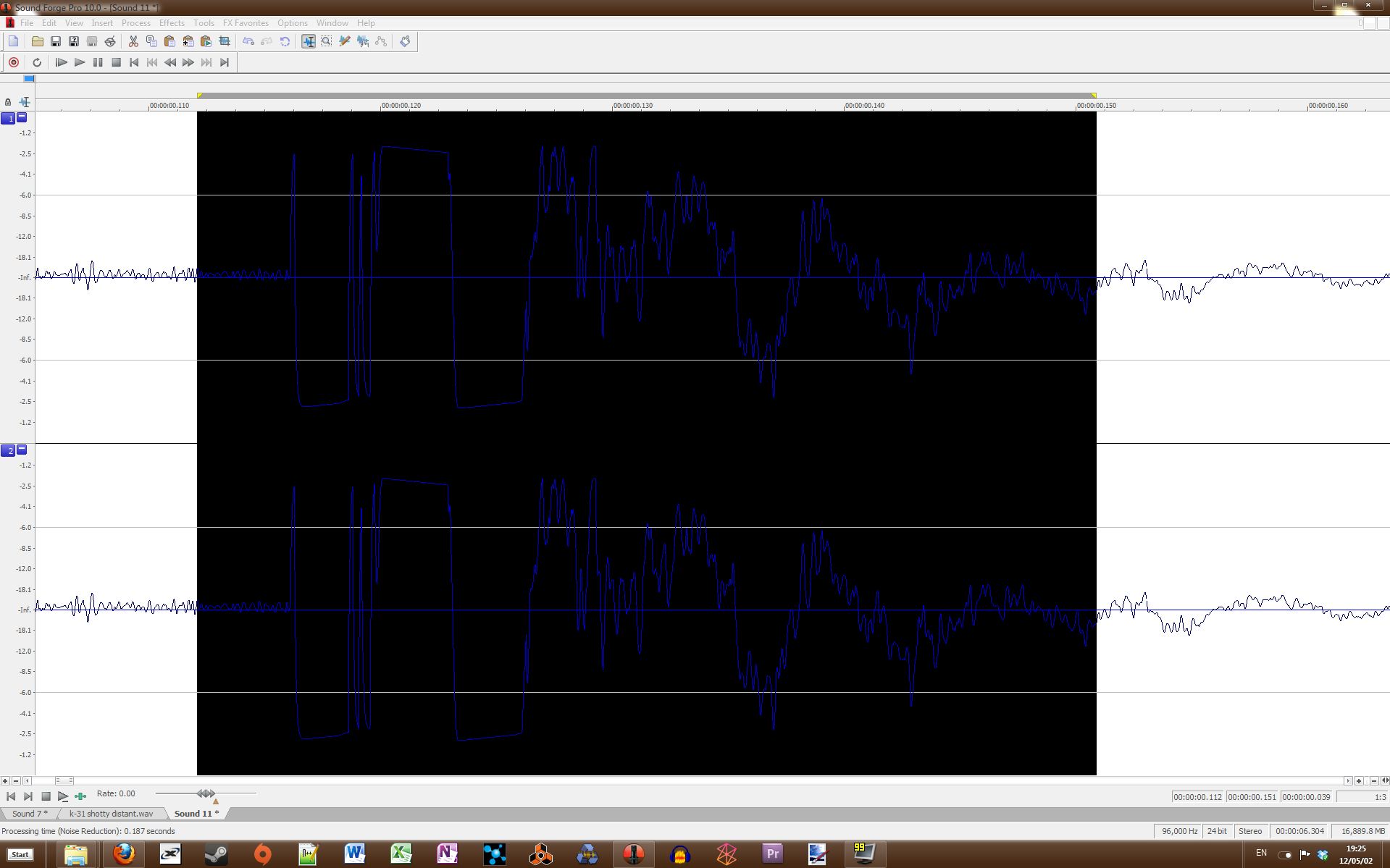 Waveforms for everyone.
There are two interesting things about the crack of a bullet passing by. One, they are super-sonic. Two, there aren't any in STALKER. Until now, that is. Saw that coming, didn't you?
The other day, I went out with my friend Keegan and recorded some rifle cracks to use in-game. I couldn't have done it without him - so big thanks to him. Using a Rode NTG-2 shotgun mic (about $250 USD), and a Zoom H4N field recorder (about $300 USD), we did just that. Soon enough, I'll have the proper equipment to record weapon reports, and this outing was good practice for that. In that scenario, though, I'll need to have around 3-4 field recorders set-up with anywhere from 7-12 mics. It is pretty involved, but not insurmountable.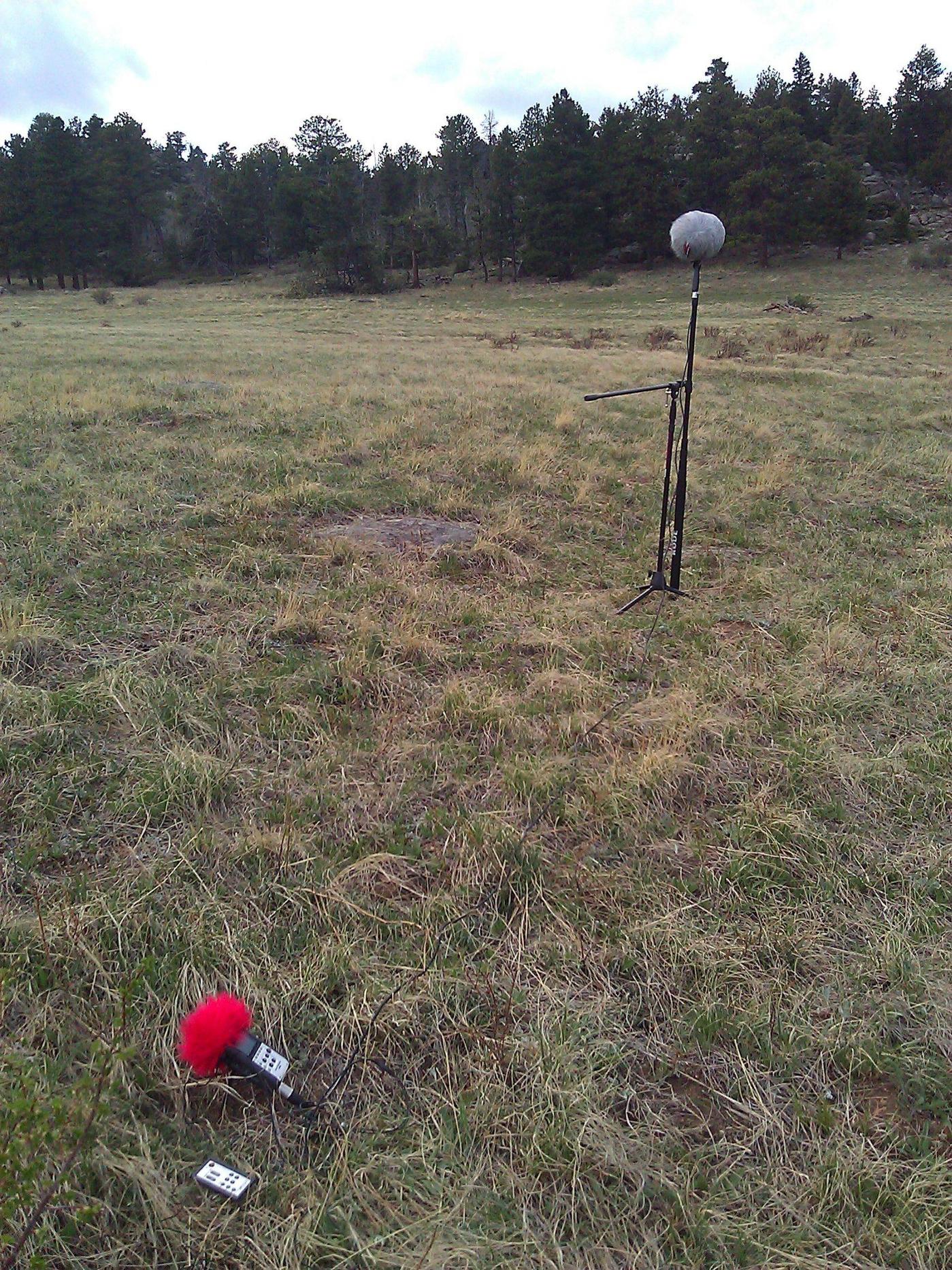 My humble setup.
---
There are a lot of other things for me to re-record for this game. Footsteps, monster noises, environmental noises, weather effects ...that is really only half of it, though. The other half is implementing them properly, which will take just as much time/effort as going out and recording new stuff.
Like anything, though, I just have to move down the list, doing one thing at a time, and keep going. Work flow is much, much faster now, given my long list of successes and ever-growing experience with the SDK. Nothing is ever easy with X-Ray, that much remains true, but it is incomparably easier from where I was six months ago. For that, and my hard work, I am grateful. Furthermore, Oilman has offered to lend his Lua expertise and maybe he and I will be able to polish a few things of mine that need polishing. A big thanks to him, too!
Also, I finally got around to using Adobe Premier Pro CS 5.5. However, I am still a noob with it and fucked up the settings, so it isn't at 1920x1200. It has shitty letterbox bullshit. My bad. I am working on putting another up right now. I'll update the link here as soon as possible.
[edit] Nevermind. We are stuck with this version for this video.
Daemonion
p.s. Make sure you watch the video on YT in HD. In-game demo starts at about 15:08.
p.s.s Soundcloud for the cracks here and here. Please note that I made 8 separate rifle cracks for in-game use, not just these two. It is important to minimize repeat sound use as much as possible. Imagine running around with only one "footstep" noise; it'd suck. Hence, eight separate cracks, each with their own variances.