Throughout April Team Dystopia have made huge advances in the creation of Dystopia Version 1. To top off this months progress, we have the unique Punk heavy class. This walking powerhouse is based on blue prints for a now out dated Corporate security augmentation. Based on time tested designs the Punk's scuffed up old heavy's earned their scratches being proven in the field.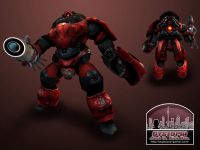 We'd like to share with you two great desktop background images captured by GraFix. The first is titled, Punk Hideout and features the new punk heavy along with his comrades. The second is called Corp Field Ops and paints the scene of Corporate forces preparing for an operation.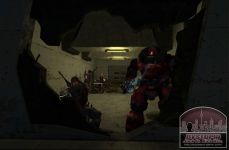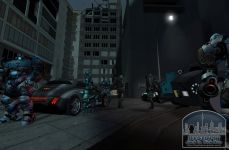 As an added bonus we have an awesome piece of poster art created by DaaDaa, titled Warehouse. This is an example of the amazing concept art our team uses as a base for Dystopia's environments and action.
I'd also like to pimp out an incredible fan video made by Raven, showing off action from the Dystopia Demo. It weighs in at 135 meg and features some excellent highlights from Vaccine, all edited together very well. Another example of the fantastic community which has grown up around Dystopia already.
Finally to round out this media release are a few in game screenshots snapped during our closed beta testing sessions. The map being played is Abandon.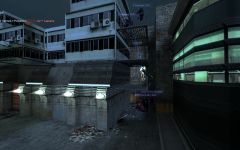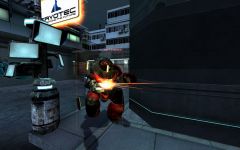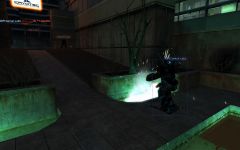 If you're a talented and eager texture or 3d artist, level designer or hlsl effects coder who would be interested in joining Team Dystopia, please contact us at dystopia@dystopia-game.com