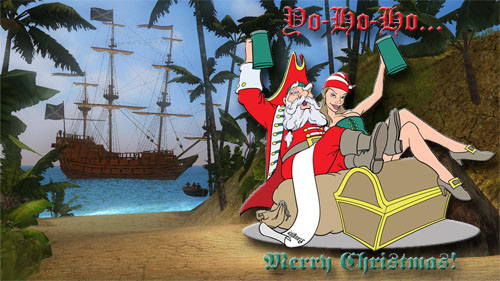 The main advantage of Build 14 Beta 2 over prior releases is, of course, the fact that Beta 2 is a simple all-in-one installer, made to install correctly with a minimum of effort so there isn't much that can go wrong. However, PiratesAhoy! wouldn't be PiratesAhoy! if we hadn't managed to include a lot of worthwhile new content as well, including but not limited to improving the look of the sea itself! So read on to see how much of a Merry Pirate Christmas we've got in store for you. Or have a look at this trailer of epic proportions that shows quite a bit, but by no means all, that you can look forward to!
Woodes Rogers: Completely New Storyline
The first addition is the epic and completely new Woodes Rogers storyline. Carefully developed ever since before the release of Build 13 five years ago, it has now, for the first time ever, been included in an official modpack release. It offers many hours of an unique gameplay style that you will not encounter anywhere else in the game, inspired on such classic adventure games like Indiana Jones and the Fate of Atlantis and the Monkey Island series.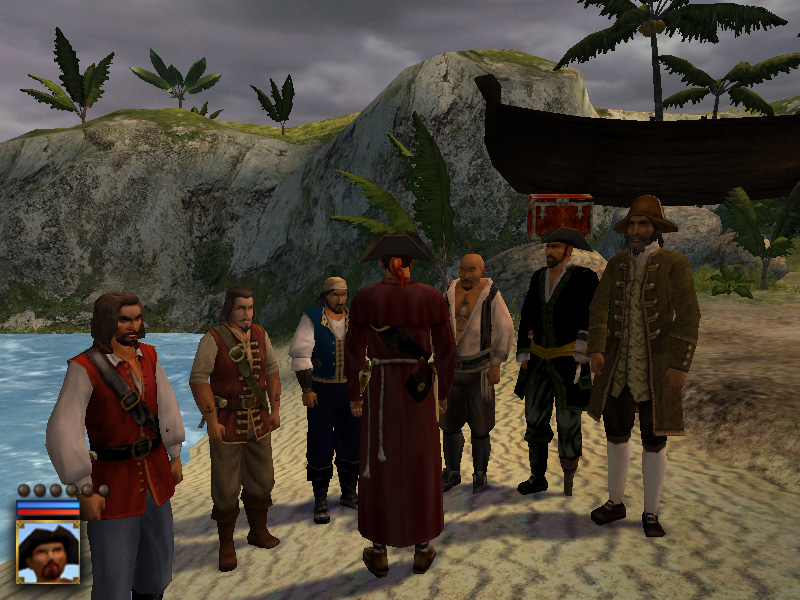 For more information, see the full storyline feature.
New and Improved Ships
We're well aware how fond our fans are of new ship models and our modellers have been hard at work to make sure that as many new ships as possible have been included. There's a great variety of ships added in the game, such as the new British Royal navy ships "Raa Frigate" and "HMS Unicorn".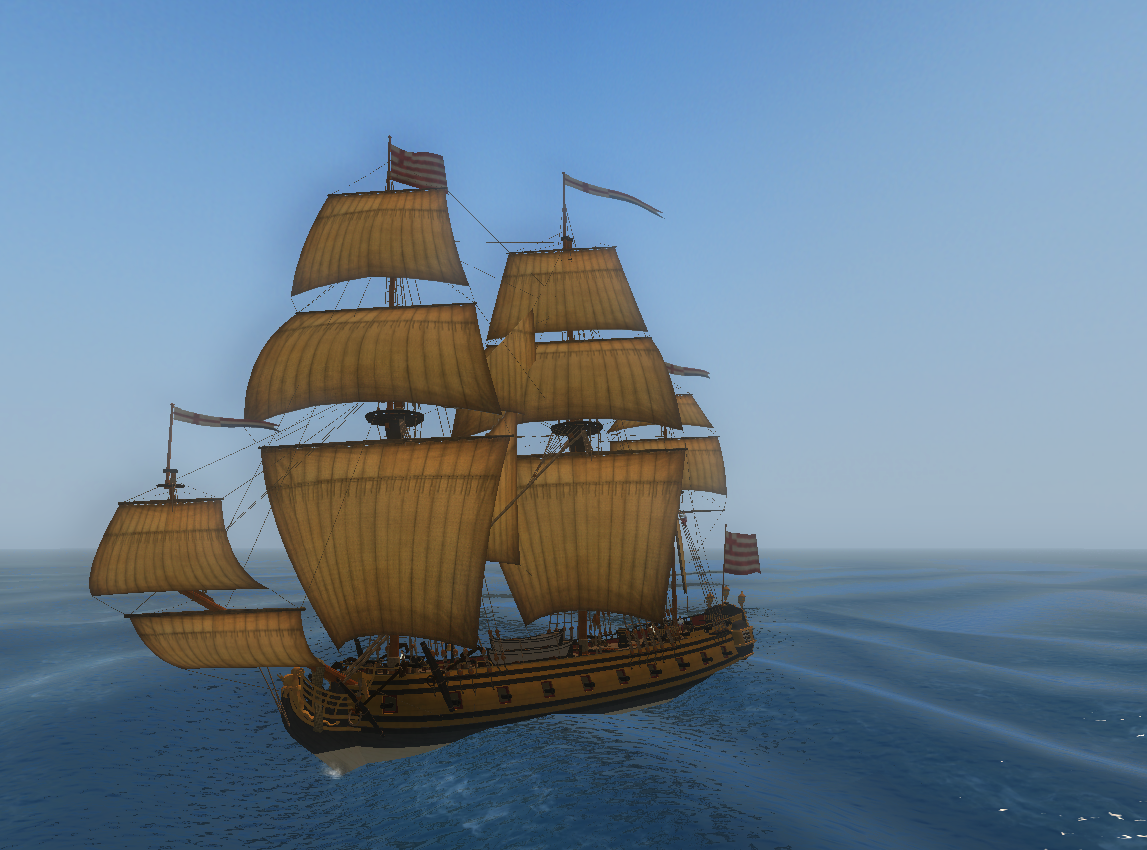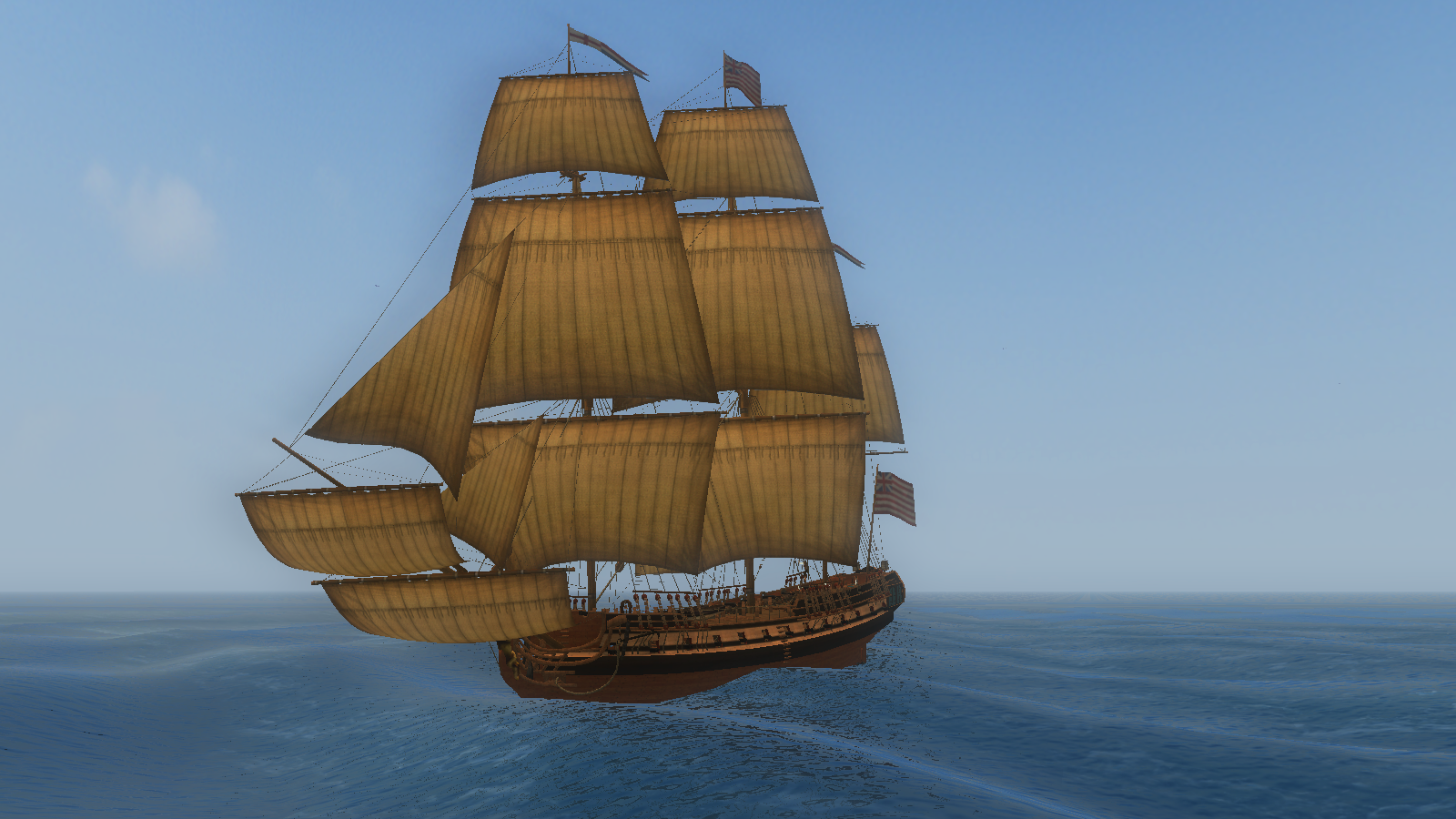 The Dutch navy has been expanded as well, with the German-built Derfflinger and Friedrich Wilhelm zu Perde being added to the fleet.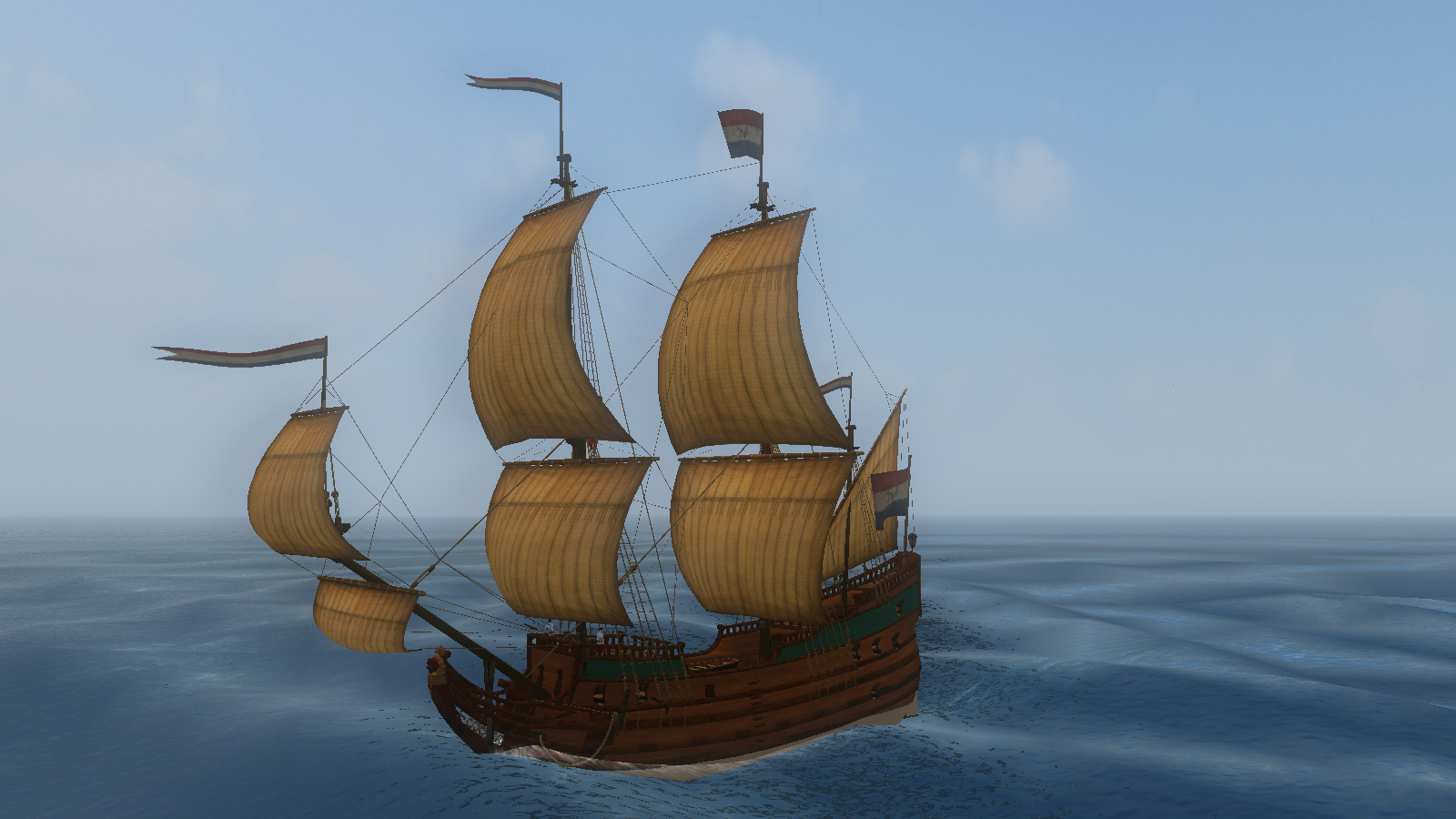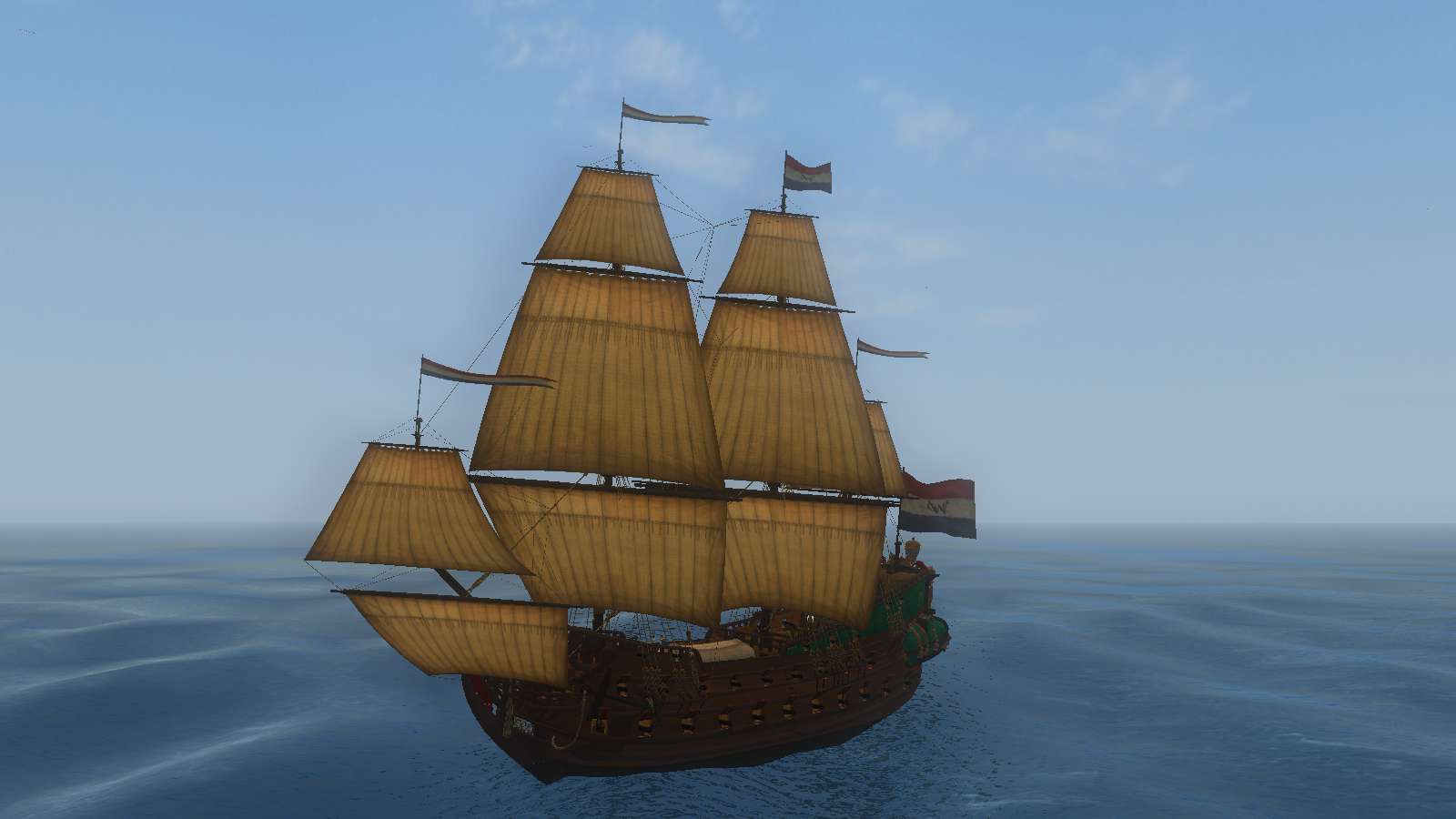 However, it isn't just large ships we're adding. There is also the large French tartane "La Dilligente" and the Lyon Hoy, a small trading vessel: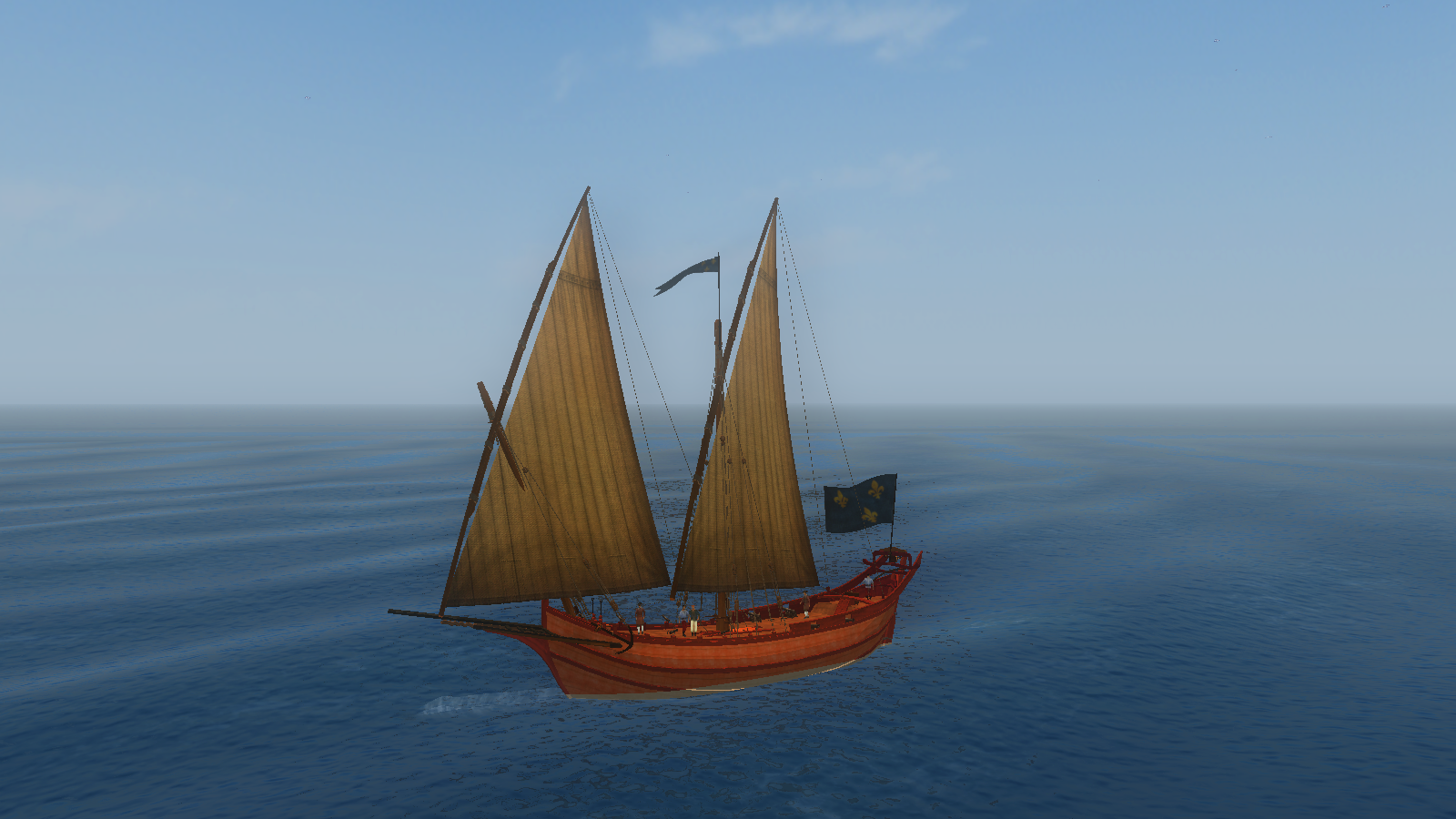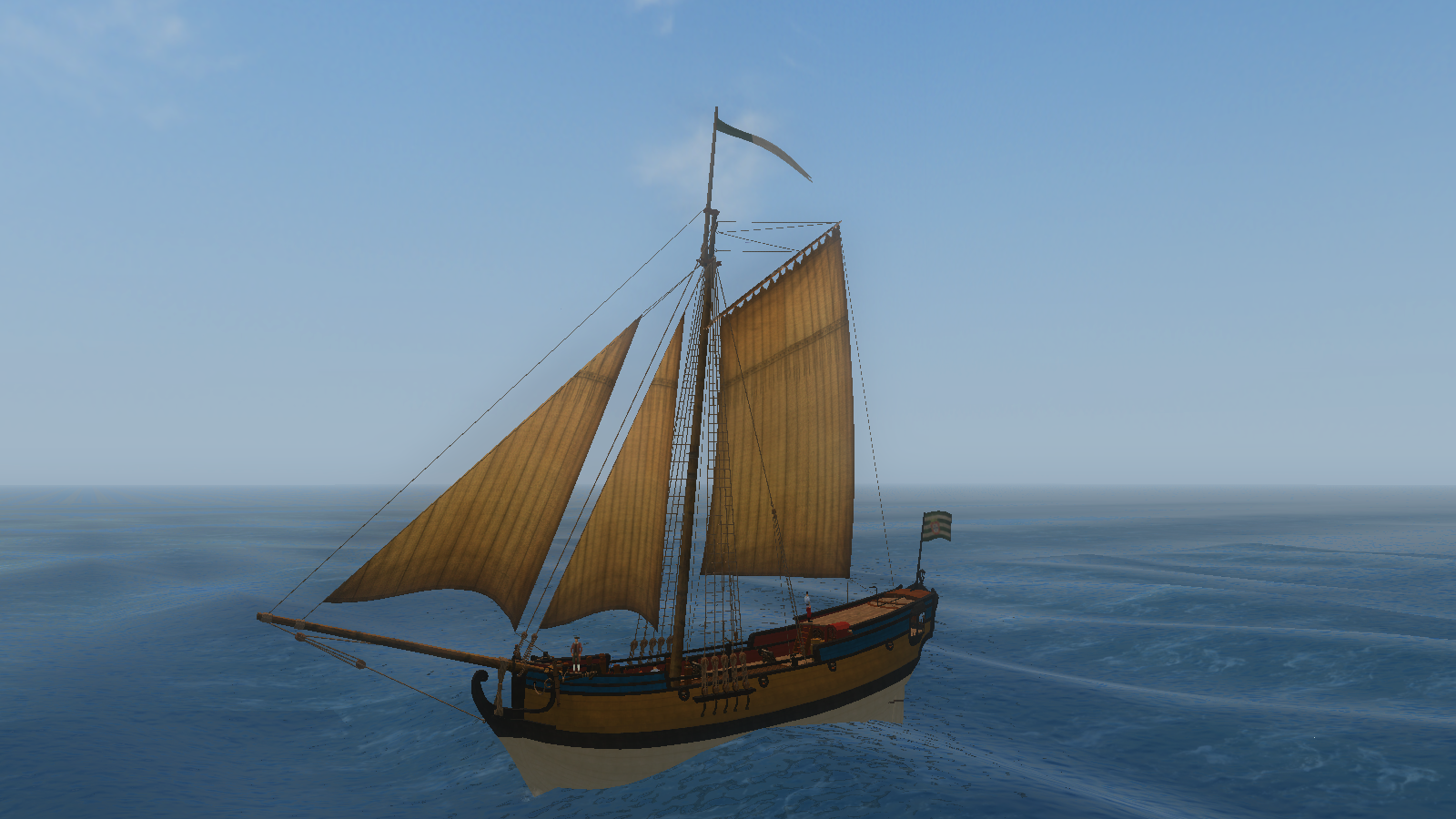 Fans of the Pirates of the Caribbean films need not fear that we have forgotten them though. Our Black Pearl model has been redone again, with more detail and more accuracy than ever before and some stunning texture work. The Wicked Wench, also known as the Black Pearl before she became the Black Pearl, has also been upgraded to the same standard.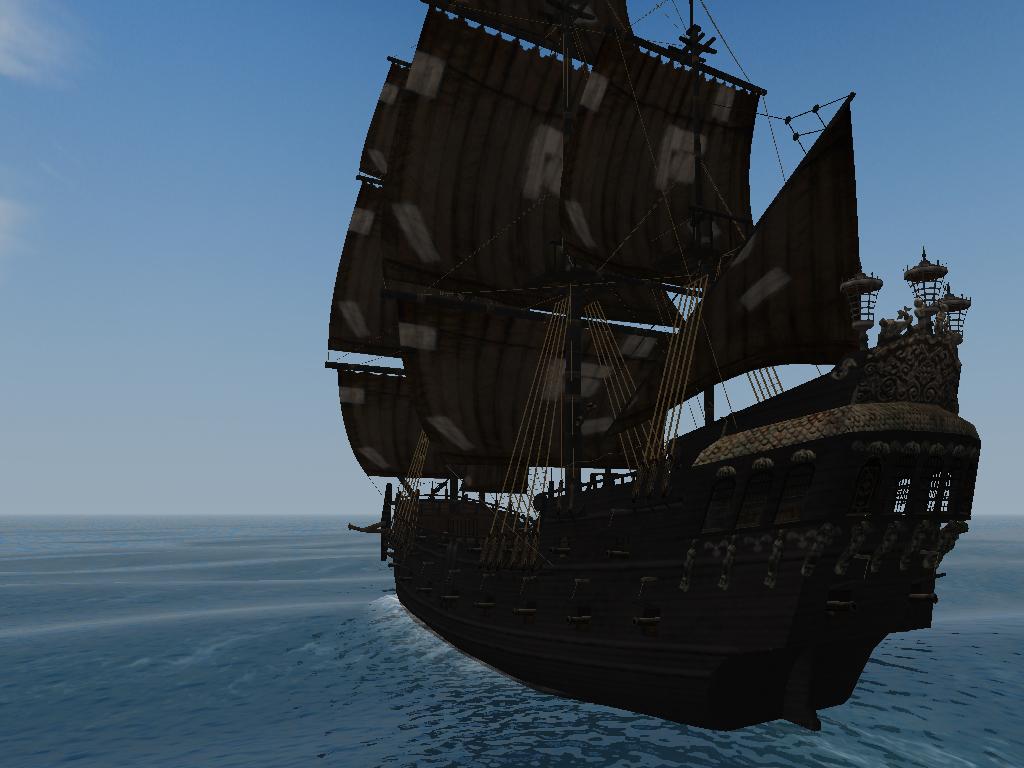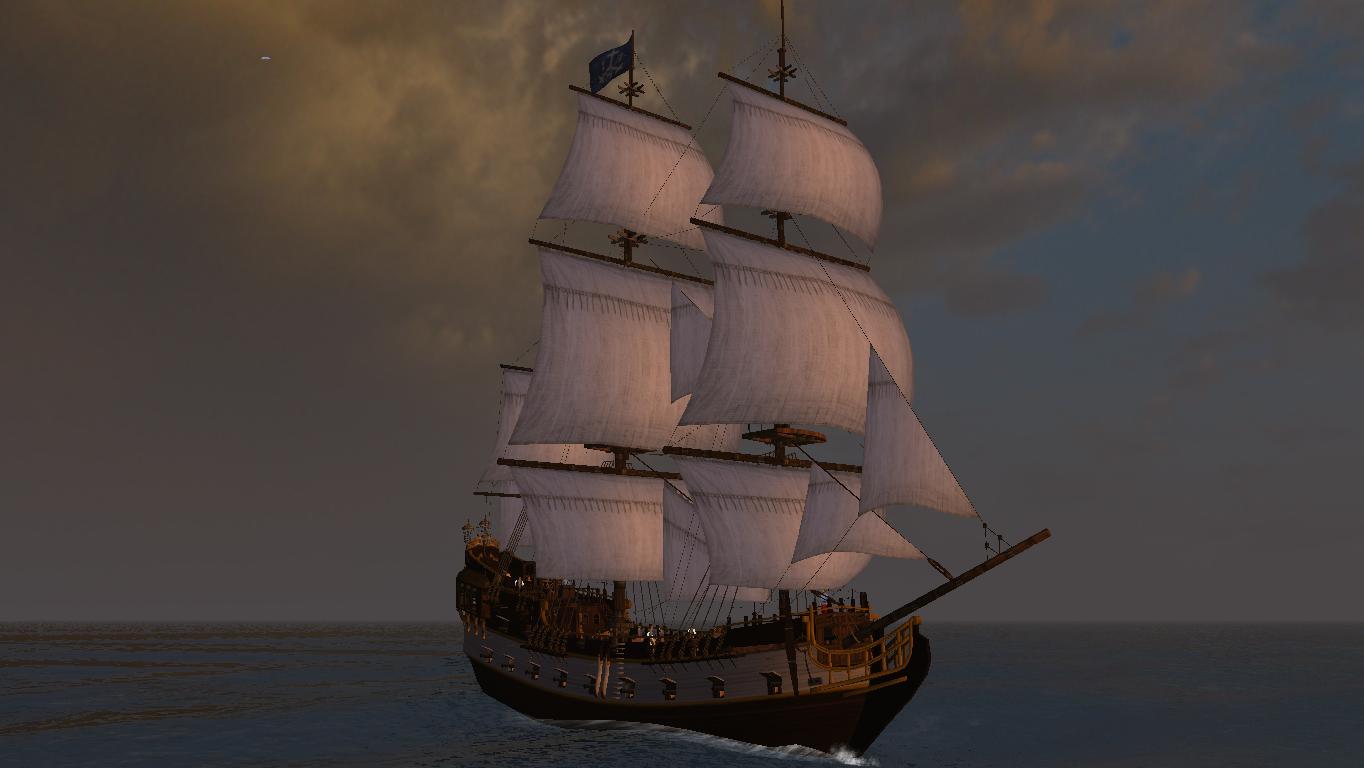 Additional ships include re-skins for different nationalities, such as a new British third-rate warship based on the French "Le Superbe" as well as French and United States versions of the "HMS Bellona" third-rate model.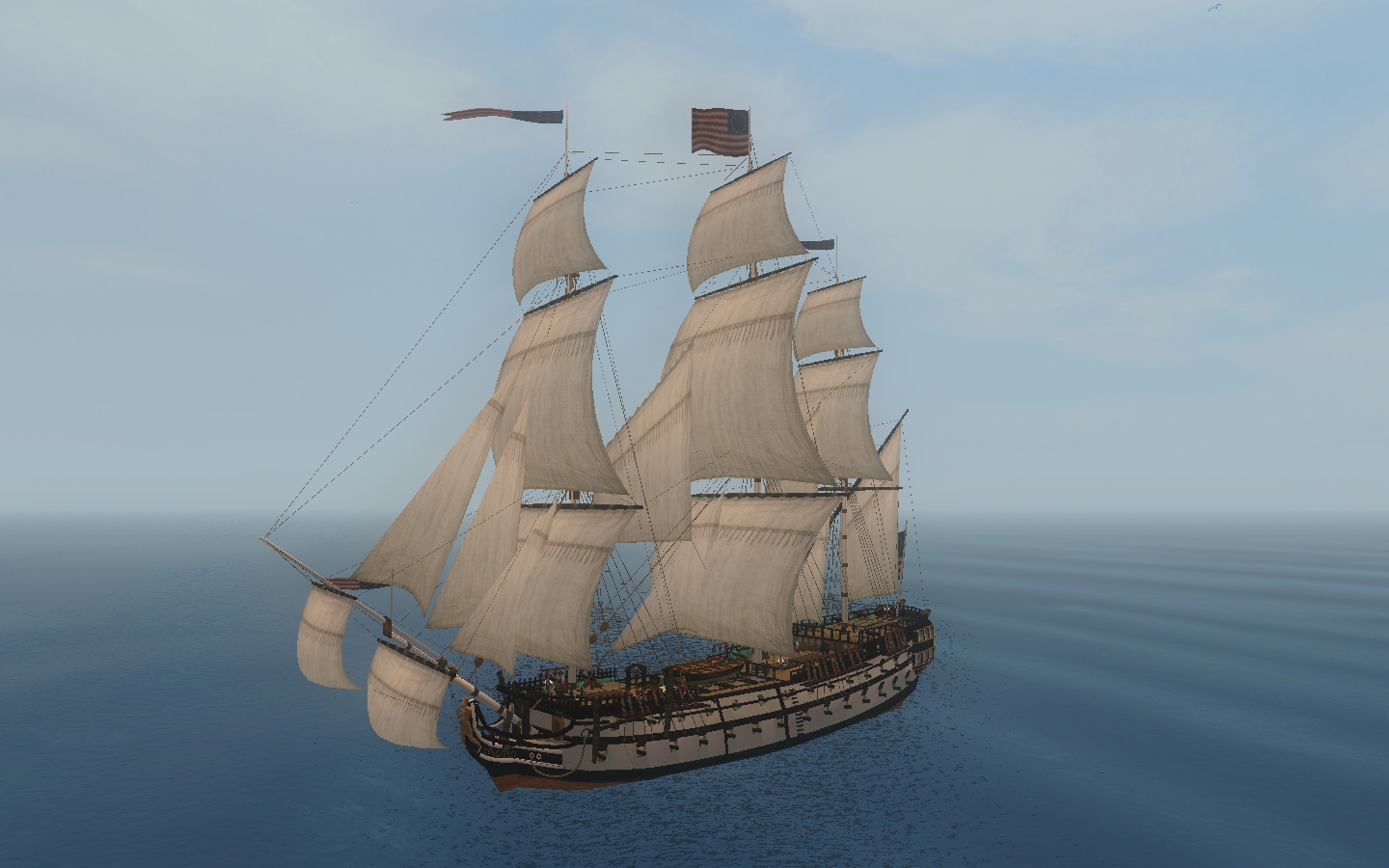 In addition to new models, a massive clean-up project of the ships in the game has been performed, ensuring a consistent high quality of all ships encountered in the game. A lot of the shared textures have been enhanced and many ships have had rigging updates as well. The Light Frigates even have received a completely new high-detailed hull that should go a long way to making them look much better than before.
Visit our Image Gallery for a lot more pictures of newly added ships.
Film Special Effects
There's a lot of new fun to be had by fans of the movies. Always people ask us if it is possible for the ships to do the crazy things they do in the films. As such, you will find that the cursed Black Pearl now trails fog wherever she goes and the Queen Anne's Revenge can set target ships aflame with the Greek Fire that has replaced her regular bow chasers.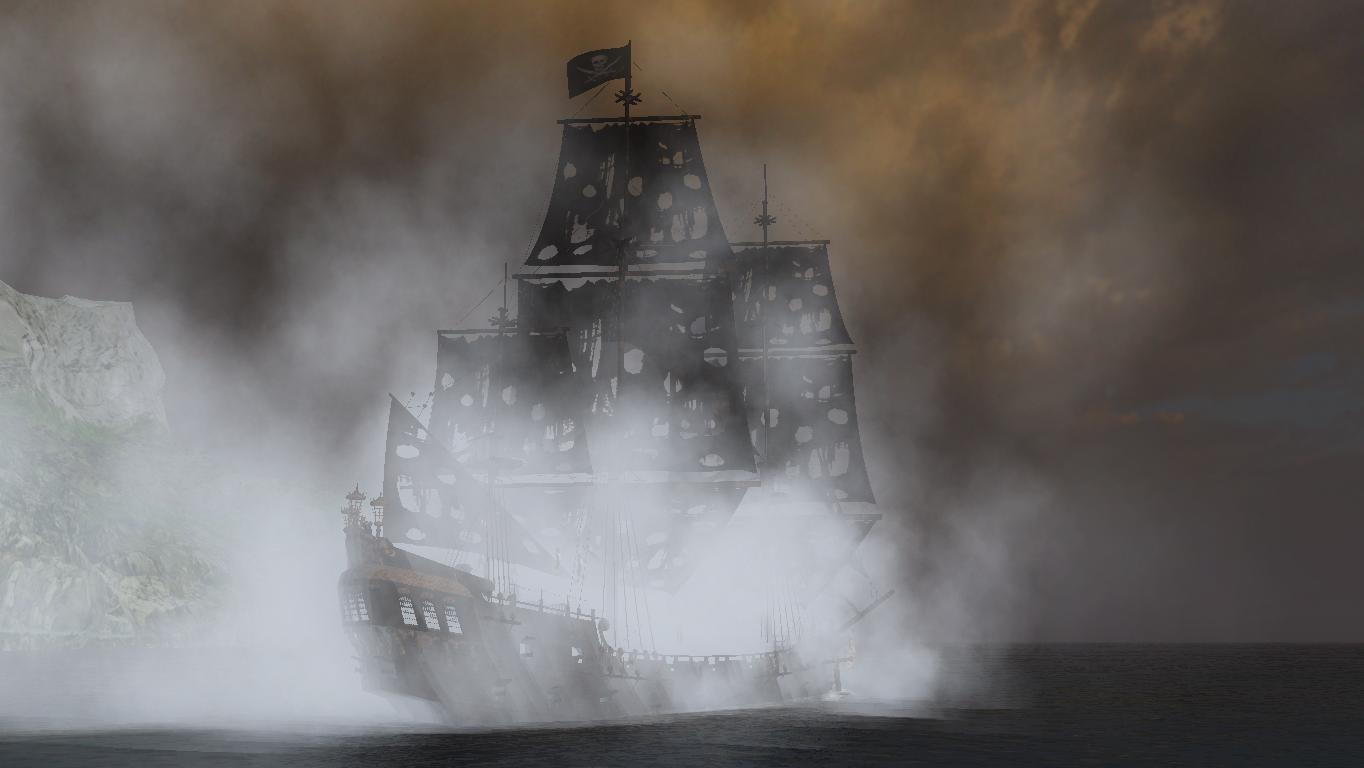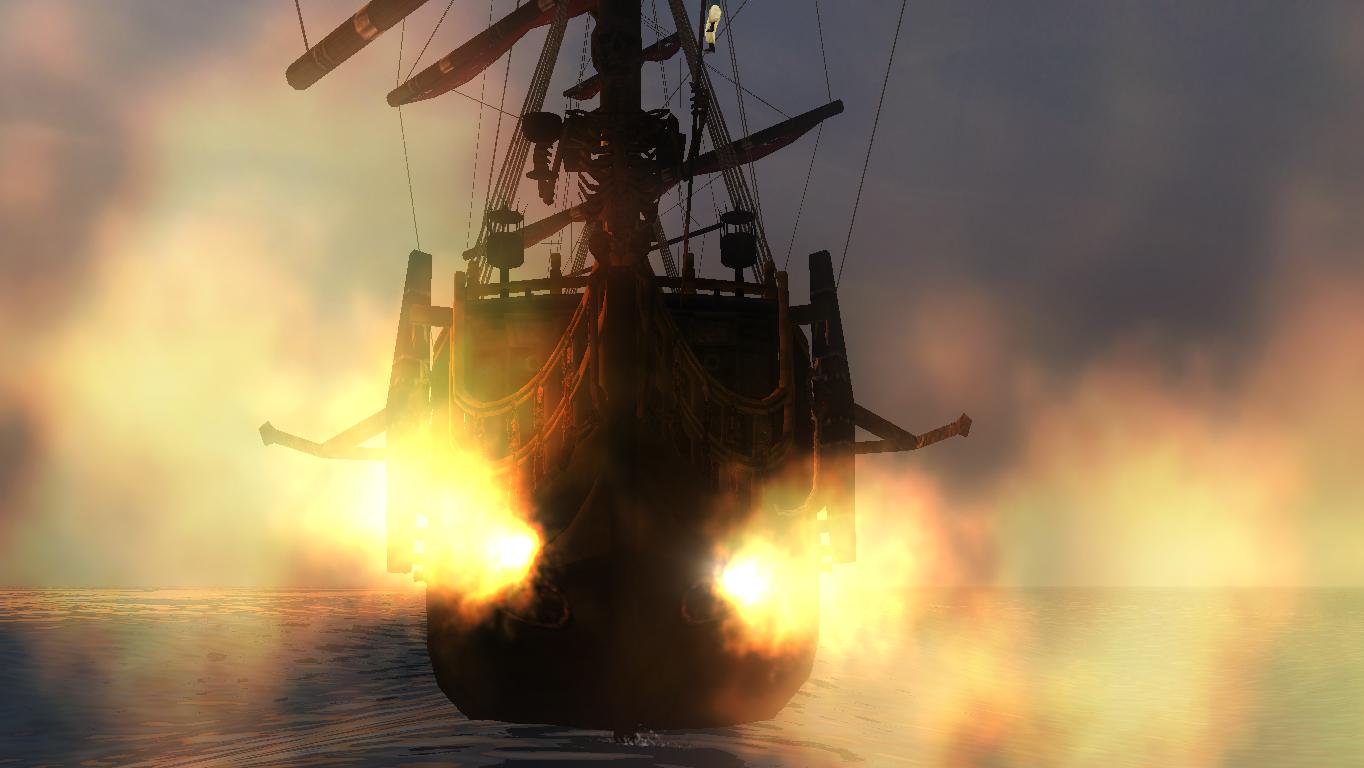 And the Flying Dutchman has become especially fearsome as she has gained the ability to submerge beneath the water and take enemies by surprise. And as if a scary ship emerging right next to your foes isn't fun enough, just go ahead and set the Kraken on them too!
Gameplay Updates
Further adjustments have been made to the game economy, making the game more interesting than ever before. Additionally, the Period Weapons mod has been included at last, which will make the availability of weapons change depending on the time period. This will make each period even more distinct and hopefully adds another reason to replay the game with different time settings.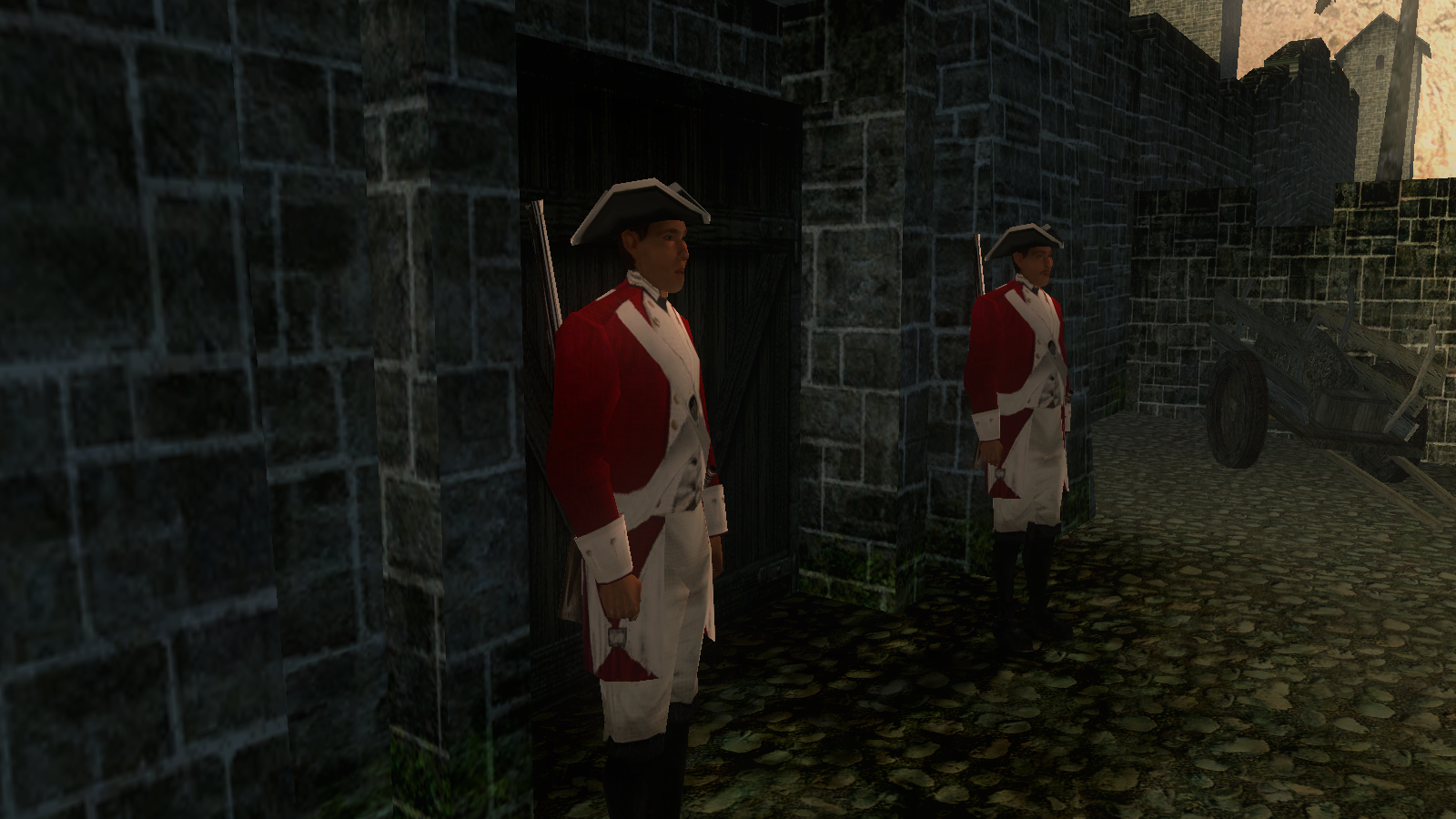 And as you can see above, muskets are now carried on characters' backs properly as well, which looks a lot better than what used to be the case.
Conclusion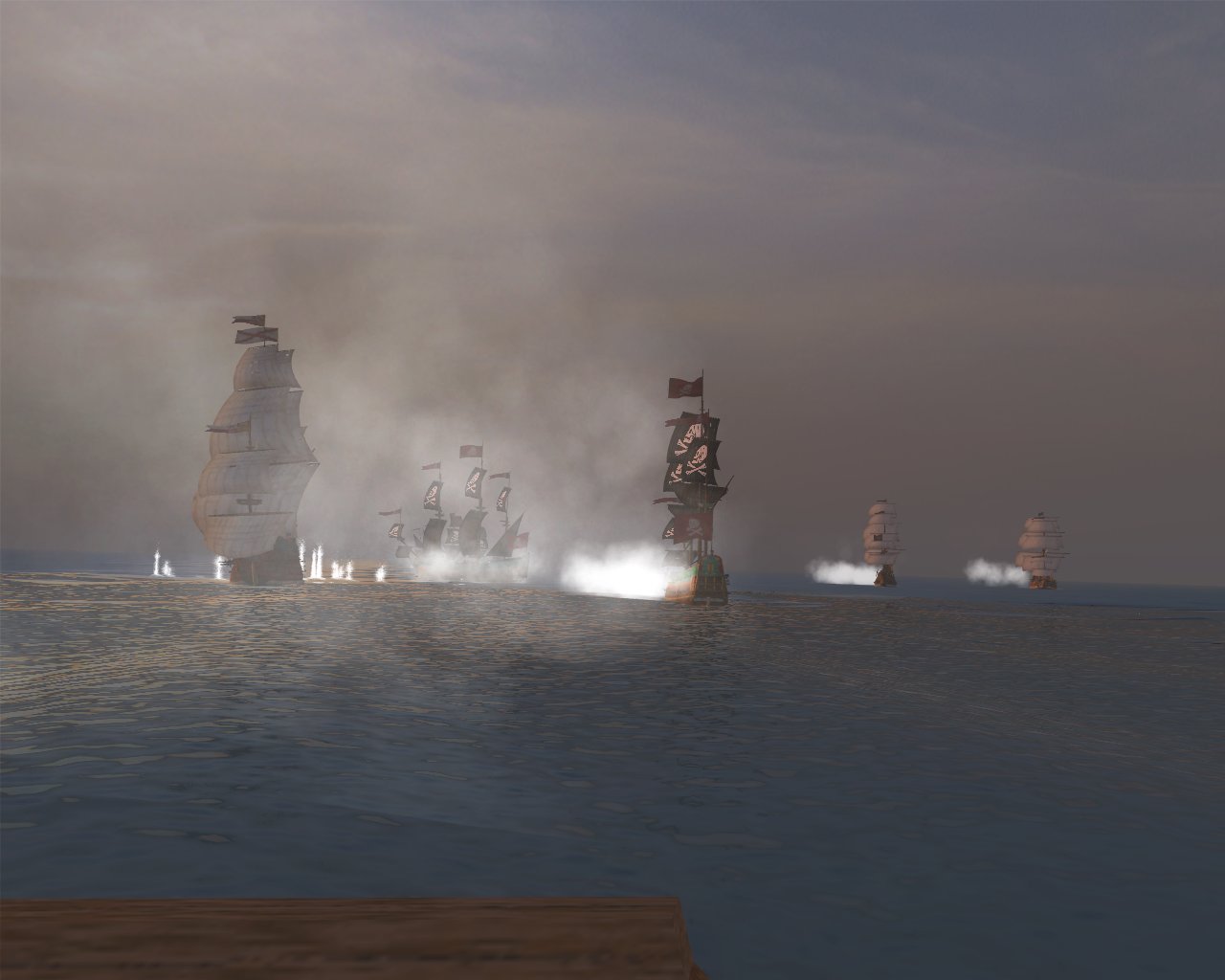 Piracy never dies! There is too much fun to be had still. So join the ranks and blow your enemies right out of the water. Head over to the Downloads Section where the latest release is now waiting!
And don't forget to have yourself a Merry Little Pirate Christmas!