WARNING
Do not use "Morrowind Rebirth 4.X - Morrowind Patch 1.6.5 [Rebirth]" included in the Morrowind Rebirth archive along with "Morrowind Patch 1.6.5 Beta", "Morrowind Patch 1.6.5 Beta [BTB Edit]" or the "Unofficial Morrowind Patch Project". Also note that "Texture Fix 2.0" and "Poorly Placed Object Fix v1.2", "Windows Glow", and "Animated Morrowind" are not compatible with Morrowind Rebirth.

Requirements
- "Morrowind Code Patch": Morrowind.nexusmods.com
- You need the US/UK version of the game.
- This mod requires the expansion packs.
Recommended
- "Better Dialogue Font": Nexusmods.com?
- "MGE XE": Nexusmods.com?
Installation
First make sure that you have the Morrowind Code Patch Nexusmods.com? installed prior to installing this mod. When installed tick the box "Bump/reflect map local lightning" in the visuals tab and the box "Weapon reach issues" in the bug fixes tab. After having that sorted out proceed with the steps below.
Here's the file structure when you've unpacked the files.

Copy the "Data Files" folder and paste it to one of the following locations (regular or steam). The latter won't apply if you have Morrowind installed elsewhere.
That should be it. Don't forget to tick the box "Morrowind Rebirth 4.X" in "Data Files" on the start-up screen. Start a "New Game" in order to avoid dirty saves (or repair your old save-game using wrye mash). If you're using MGE or MGE XE, don't forget to re-run distant land to avoid potential landscape issues (see below).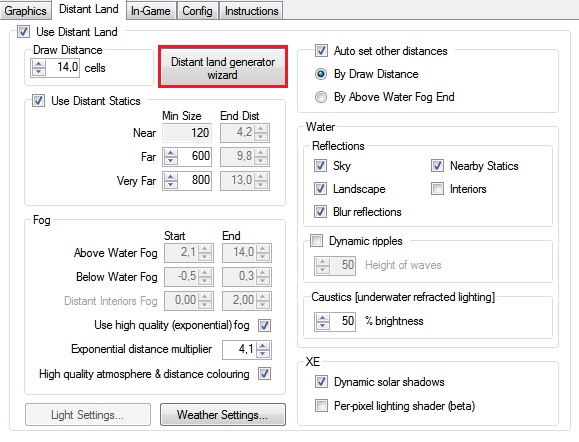 Addons
"Morrowind Rebirth 4.X - Racial Diversity [Addon]", "Morrowind Rebirth 4.X - Morrowind Patch 1.6.5 Beta [Rebirth]", "Morrowind Rebirth 4.X - Mercenaries [Addon] and "Morrowind Rebirth 4.X – Balmora Underworld [Addon]" are not required for Morrowind Rebirth to run properly, but are recommended for the best experience.
Extras
The extras folder contains new music, new deskop icons, new splashscreens and two new main menus'. These are all optional and are not required to run the mod.