HELLO! And welcome to the first of many media updates to come for Jaykin' Bacon Episode 3.
WEAPONS!
As I said before, we want to add in content from even more half-life 1 mods, such as rocket crowbar. The friction grenade and fart pistol are already done, rocket crowbar is in progress, and we have plans for two more. The proximity cat you've seen in our videos was also loosely based around the barney mines, and the black hole grenade has been changed to the black hole tripmine. For scientist hunt, the killer scientists and the hammer will be making an appearance.
And of course we're gonna try to do all of the guns from the original Jaykin' Bacon.
As well as guns of our own design
Which brings me to my next feature reveal: I know some of you won't want to play with these goofy guns, so you'll be happy to know that there will be an option on the server creation window to allow you to CHOOSE THE WEAPON SETS YOUR SERVER WILL USE. Original Jaykin' Bacon guns, realistic guns, goofy guns, whatever you want.
We'll also make a set for an expanded Jaykin' Bacon weapon list, where we include a few more guns so long as they fit more closely with what the original had. All of this is our way of making the mod as customizable as possible to make it as much fun as can be. This will also be going with the feature we discussed last update, which is the ability to edit the way guns behave in game using the console. One such edit that's popular right now in the beta test is taking the shotguns, and making the shots always ricochet, and do so a lot, while setting it to be the only weapon players get in Battle Royale (all done via console). Check out the results of such editing here:
MAPS!!
We're still actively seeking mappers at this point, so feel free to apply. As I stated in the last update, we currently have a beta running for 250 people, and will be for some time. If you think you can make a good map for us, shoot me a message and I'll tell you what needs to be done, depending on what gamemode you want it to be for. We'll try it out in the beta, and if it's fun and doesn't look awful, it'll make it to the final release. But that doesn't mean we don't already have a team of mappers hard at work. Rilez is currently working on a remake of Beach3, which will be much larger than the original and feature more content, but it's still very early on, so hopefully I'll have more to show later. And yes, the trees are placeholders. We'll be trying to use as much custom content as we can with this.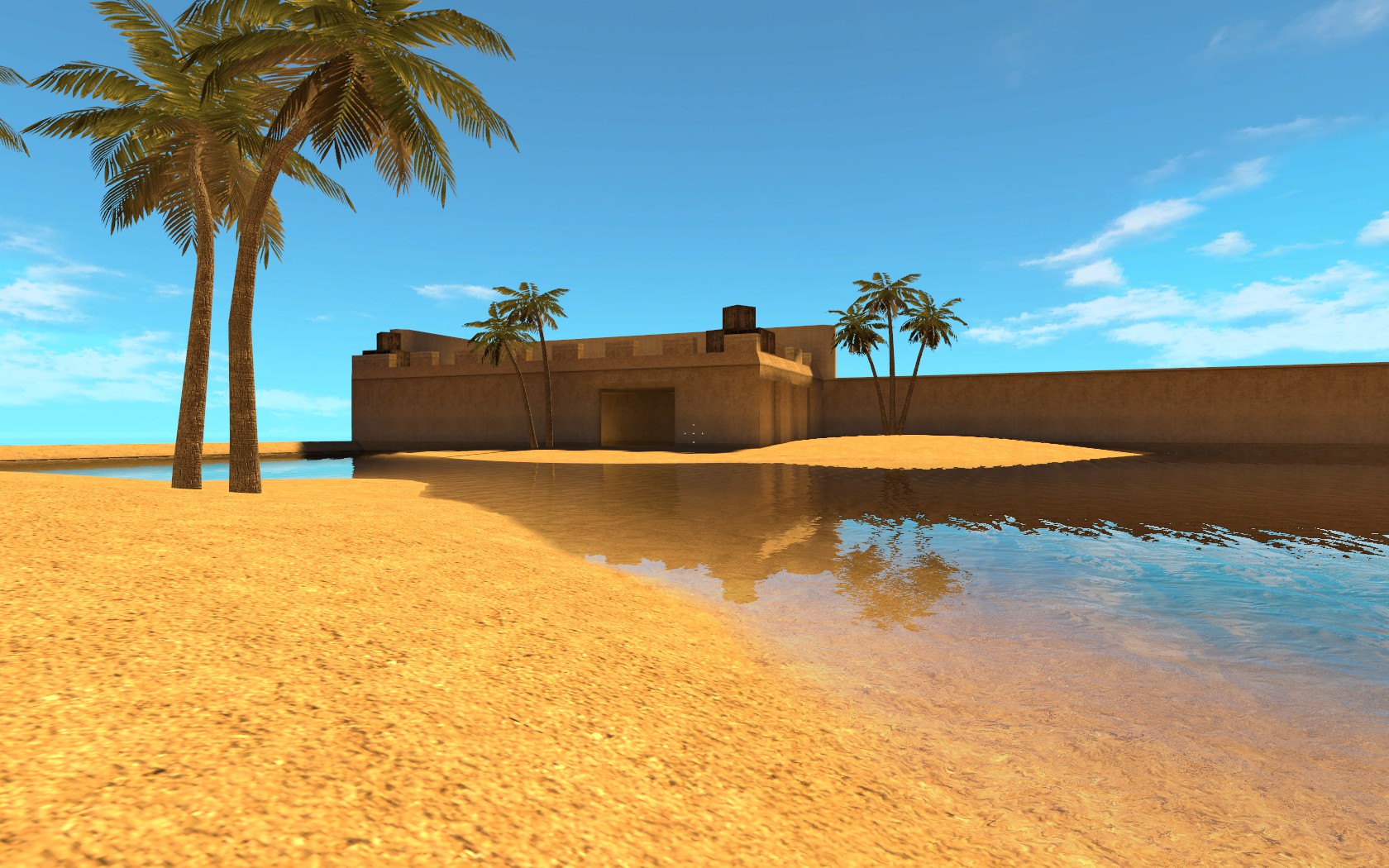 Next up is a remake of the runway map from Jaykin' Bacon (and Goldeneye 64). Since we want our maps to properly fit 32 spawn points, we've gone ahead and expanded the map to include some parts from Facility as well. Here are some more very early shots of it, and yes, we're currently working on replacing the default models with ones of our own.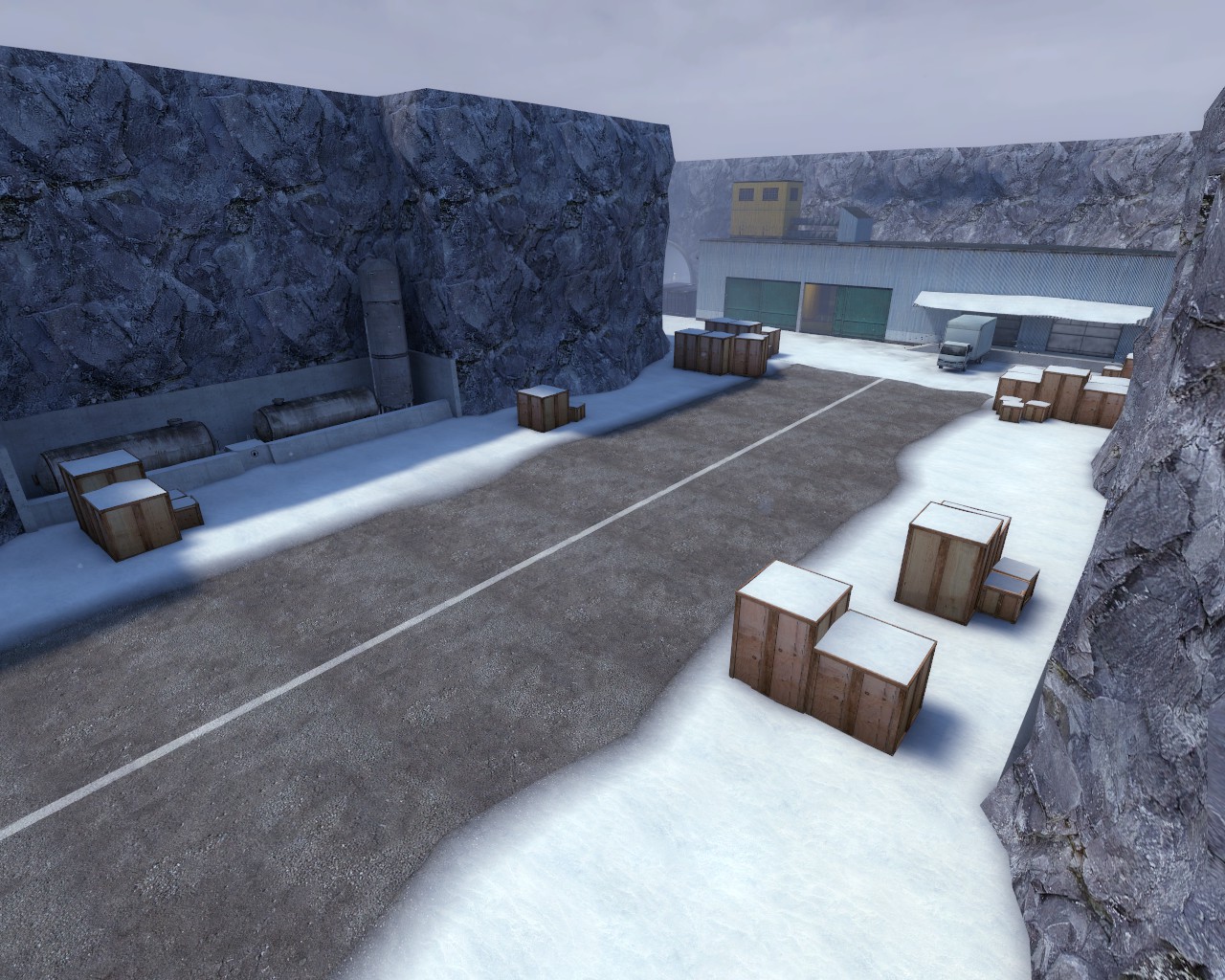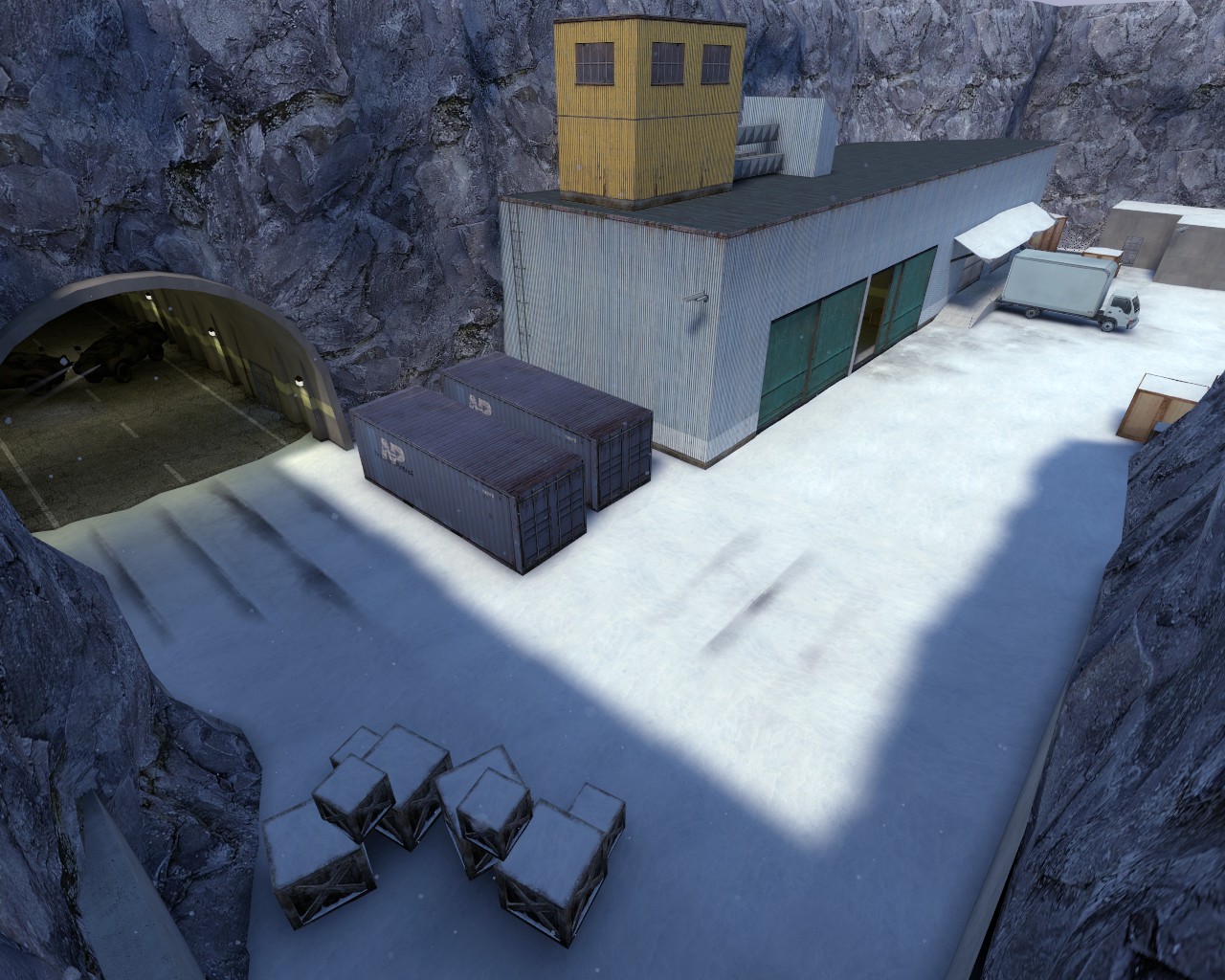 GAMEMODES!!!
One of the best features in Jaykin' Bacon was its great selection of game-modes. For our version we'll be bringing back and updating all the game modes seen in the original, adding in a ton of our own, and if that's not enough, we're also working on a LUA-based system to allow players to make their own game modes! We'll have more details on that once we get further along with it, but for now let's talk about what we're currently finishing up.
First up is the most popular game mode from the original, SNAKE VS TERRORISTS. The goal is for the vastly outnumbered snake player(s) to make their way to the frog pile before being killed by the terrorists, or simply kill all the terrorists before the round timer expires. The terrorists will move at half-speed and not be able to dive, but will greatly out-number snake, who will have to depend on careful strategy to win:
Snake's starting inventory is the knife (now given an instant backstab kill, which also gives a silent take down), the box (holding down duck and not pressing any movement keys make you go invisible, but you can still use the mouse to look around), the silenced pistol (with an alt fire that deploys a decoy speaker, playing random sounds to distract the terrorists), the Colt Revolver (always ricochets just like in the original Jaykin' Bacon), the satchel charge, smoke grenades and hand grenades. Snake also gets the handgun. If you can sneak up behind a player and get them with this, they'll freeze in place and be unable to communicate with their team-mates for 10 seconds, giving you plenty of time to kill them. As the player count goes up, snake will be given more smoke and frag grenades, and eventually some powerful shurikens to fire at enemies. If you're actually reading this and from something awful, post a link to your steam profile in the something awful thread, first 20 to do so get into the beta. The terrorist team is armed with the P90, the glock, one tripmine, and the crowbar. You can check out our last update for more info on the careful balancing system we've made.
The next game mode we're taking from the original Jaykin' Bacon is BATTLE ROYALE. This round-based game mode gives every player a randomly assigned gun and has them fight to the death in short rounds, while classical music plays. Last man standing wins, and any weapon can be given to you (yes, even the box). If only two players remain, the timer will drop to 1 minute if it hasn't already passed that.
Next is gungame. Though not exactly as you know it. Gungame is another round-based game mode that works by giving the players all guns except the knife. They must get a kill with each weapon to lose that weapon, and when they lose all weapons, they get a glowing trail, a message announcing their rank, and get the knife. If they get a kill with this, they win the round.
Then comes the upcoming game mode. We've plans for many, many game modes, but so far all that's ready to be discussed is SNAKE VS MONKEYS and the simpler FART COPS game mode. Snake Vs Monkeys will function like SvT with a few changes: Snake gets a larger arsenal, the monkeys respawn constantly, will be half the height of snake, only armed with their fists, be very fast, and have <50 hp. FART COPS is just a game mode we made out of the realization that the fart gun is a ton of fun to use. It's deathmatch with only the fart gun, with the shooting ability disabled. The more kills you get the faster you can fart, until eventually reaching fart cop status, allowing you to fly around the map. Fart cops is currently in private developer testing phase, here's a first look at it:
That's all for now, ENJOY!