This is kinda unexpected, but I'm pleased to Announce Akimbo 2 is about to get a major update sometime in 2020.
As you may know, we're all under quarantine. And i've been offline since february, so, i've decided to make good use of the quarantine time I had and work on some old mod's of mine.
So, without further ado, let's talk about some of the changes the mod will have:
* Weapons sprites are now tweaked for 16:9 compatibility. You will no longer be forceed to play at 4:3 aspect ratio.
* Heavily improved scripts. Redone several scripts with the knowledge i've got over the past 8 years.
* New playable character: The oldschooler. Pickups weapons and ammo like if it were the 90's.
* Tweaked decorate for most weapons.
* Added an alternate version of the katana for Styler and oldschooler character.
* Bob is now allowed on all weapons.
and few more things...
I know, the mod has been abandoned for several years, but this was something I wanted to do for quite a while. Forced quarantine and no internet was a good combo to finally sit down and make this update a reality.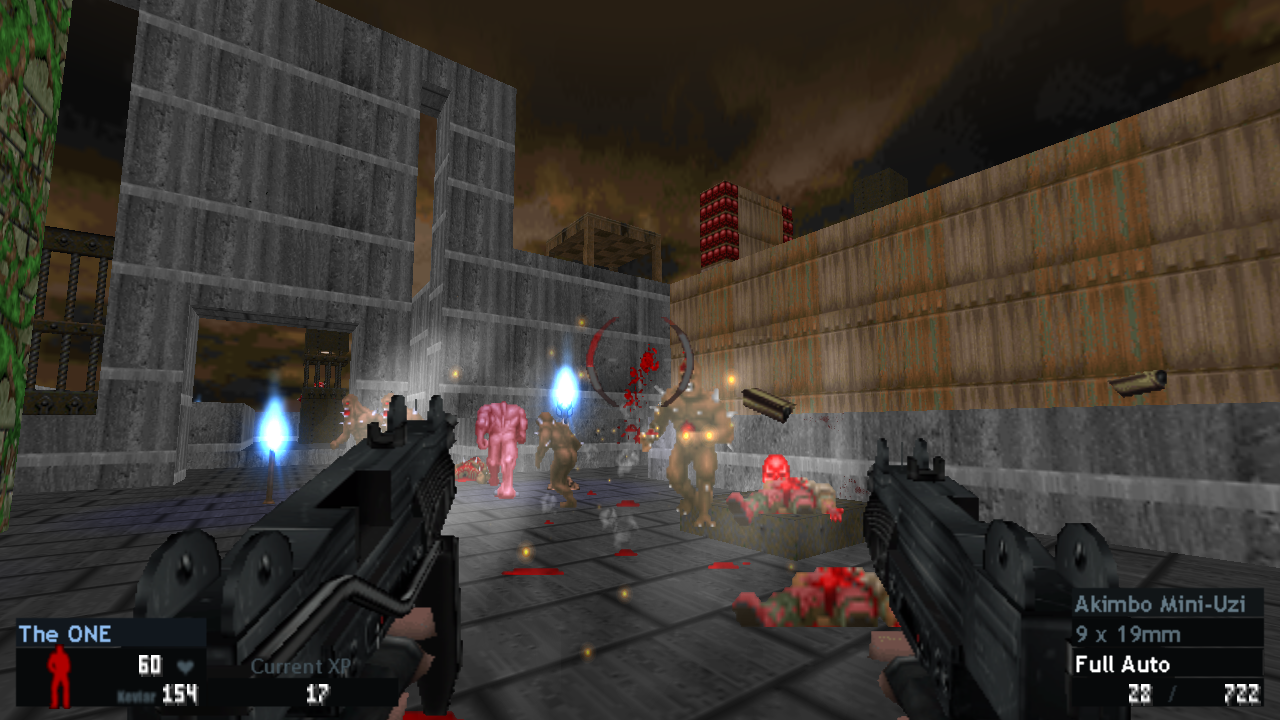 Update should come anytime in 2020. I don't have an estimated date though as I'm still offline.