One competition where you can win 5 games!
~ You now get the chance to win 5 different games on Steam ~

I have a lot of games inside my storehouse on Steam that I've had for a very long time and never know when or where to put them out, since they are small games. So here you can win:
Sakura Matou gave me some game that I could use as a contest for a very long time ago, so some of them are here now on this contest. I have other games too, but they are very big packages that will be used for other competitions coming after summer.
---
Game Competition (5 Games Package)
~ Answer the following questions to win ~
Question 01: What is your favorite group on this website?

Question 02: What Mod are you hoping will be released this year?

Question 03: What is the most exciting video of a Mod you ever seen here on this website? Share a link on the comment to the video here on this website.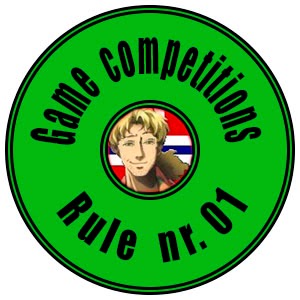 This competition is under the Rule nr. 01 - (Game Competition Info)
One lucky winner will be drawn in this competition.
This competition will expire 22.05.2017 - (The competition is now closed)
Those who win will be contacted by those who Sponsor this competition.
The game will be handed on PC through Steam.
To aid delivery through Steam friend one of the Sponsors.
To see Sponsor list refer to main blog here.
~ I wish you good luck and may the best win ~