Special kudos to the ones recognizing the title quote :-)
Hexen Legend: Farewell Edition steadily approaches it's flawless final cut version, which this time i took upon myself to run and polish completely solo. Nothing will be left unchecked, since i am using parallel machines for real time correction and multiple playthroughs with all the 6 characters to ensure that EVERYTHING is presented exactly as planned and whatever needs correction - is corrected. Currently i am about one-third of the game through, on my second run with the Fighter, and i think it's time i have updated you all regarding the progress of the ultimate version.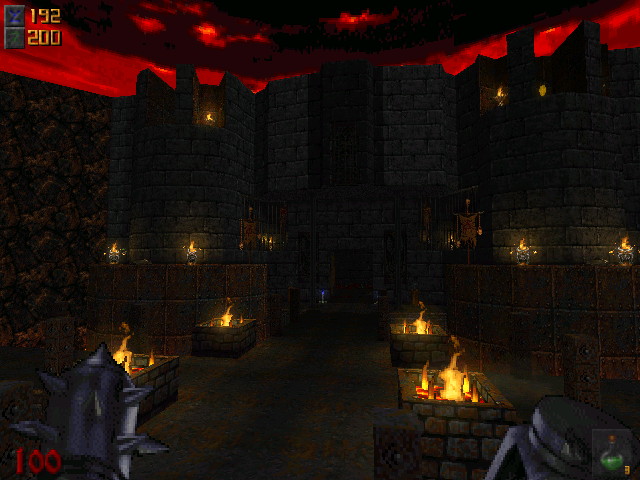 1) Fighter gets a shiny new weapon, Dragonstaff - and this one is a real crowd pleaser. Arguably, the slickest weapon mod made by the HMT. While it works similar to the older Golden Axe, but there are some significant differences: Dragonstaff is not only much faster, but can also rapid-fire it's burning spheres to a devastating effect. Not unlike dragon's fire in Hexen, it has a slightly delayed secondary flame blast effect, and firing several projectiles in a rapid sequence can literally incinerate an entire area.
2) Fighter difficulty re-balanced in several places, reducing the survival skill and technical gameplay by some degree. (my friends said that i suddenly started to promote "button mashing" - well, that's a joke) All the cool fighter tricks with his mighty BattleAxe are still intact, and will be needed - but now the Dragonstaff truly plays a major equalizer role.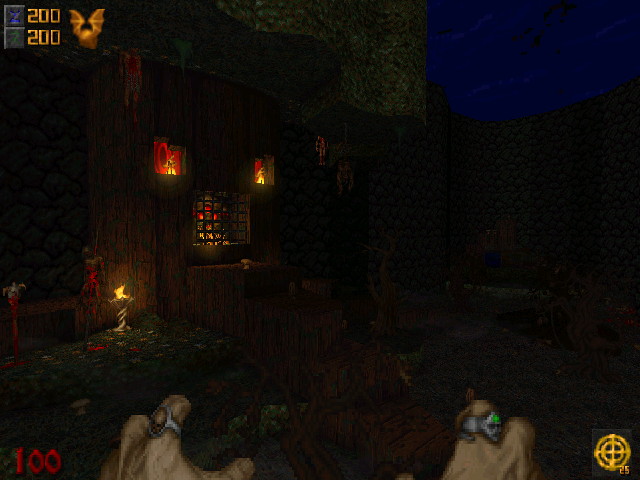 3) Fixed about 14 different serious bugs during the 1st Fighter run, the kind of bugs that prevented level progression.
4) Pretty much maxed out my design plans for the game, adding all kinds of pretties and cooler looking reconstructions almost in every level, as well as paying attention to combat design: such as spotting situations where you can cheap-shot large groups of enemies and eliminating such possibilities. And some others, like watching out for doors that might impede monsters and fixing that too.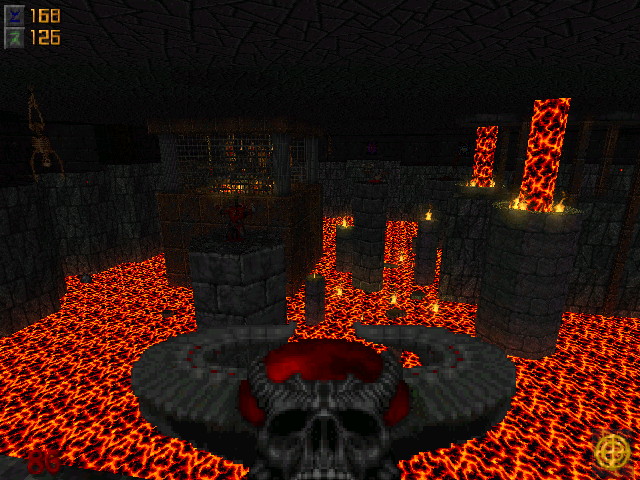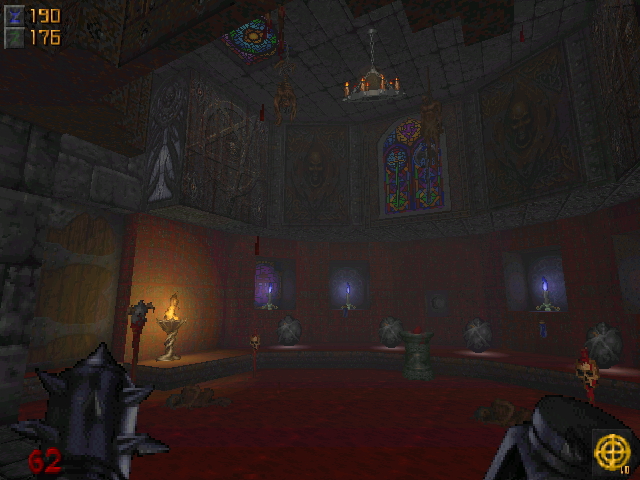 5) A lot of time also went into the re-imagining the Guardian of Steel and Guardian of Ice (part 2) fun-factor. Completely remade Ice Guardian-2. These two are the most boring levels in the game, just as is the whole 7 Portals scenario. So i went to great lengths to diversify the sub-level entrances, make it more interesting. As well as to add some toys to the Guardian of Steel. Now you have what i call the "Crusher Toys"...all sorts of traps that you can lure enemies into and watch as they get crushed, skewered and ripped apart. It's nothing too fancy, but it does spice up the otherwise ultra-boring Guardian of Steel, along with more decoration design features. The kicker? These traps (except for the pit) can only be triggered by monsters! How cool is that?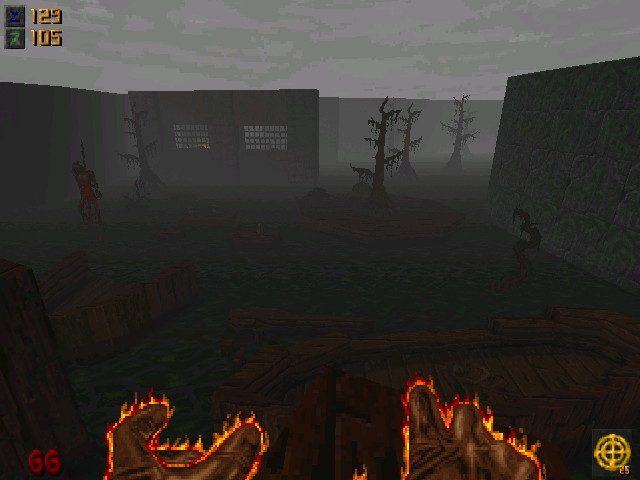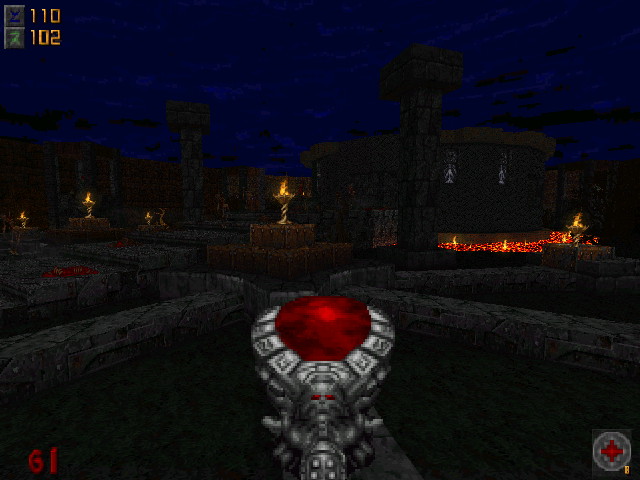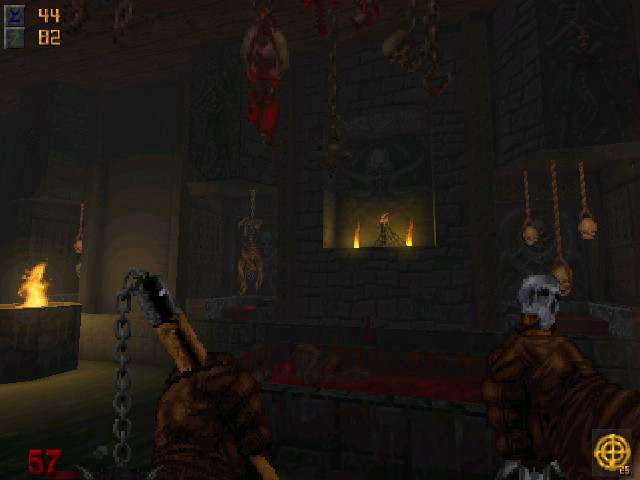 6) 7 Portals level now has a shortcut through it, cutting about 25-30% of the tasks - if you take it. You can now get the Castle Key earlier, and subsequently acquiring the Wings of Wrath inside the Castle allows you to exit the 7 Portals significantly earlier, if the boredom hits you too hard. On the other hand - skipping those stages will prevent you from accumulating more of the much needed battle supplies.
7) The secret village in the Shadow Wood is no longer a secret: it unlocks automatically along with the wilderness leading to the Cathedral. (happens when you pull the mountain passage switch in the Shadow Wood)
8) The Ultimate Weapons, eliminating the previous confusions with them - should be assembled upon your victory over the Wyvern, that is if you're smart enough to solve his riddle...This way you get to show the opposition who's boss a tad sooner, but at any rate - those who missed the special locations - will have full sets handed to them straightforward in the Monastery Cellar.
So, i am continuing my playthroughs and on a parallel machine fixing the errors (or adding enhancements) in real time until everything is a smooth sailing and up to my standards. I will not release an underdeveloped version this time. 8.3 IS, my friends, the end of the road. There will be no further fixing, upgrading, amending or any other kind of development. Then i will finally return to working on Wrath of Magic... (some hellos from the Wrath below...)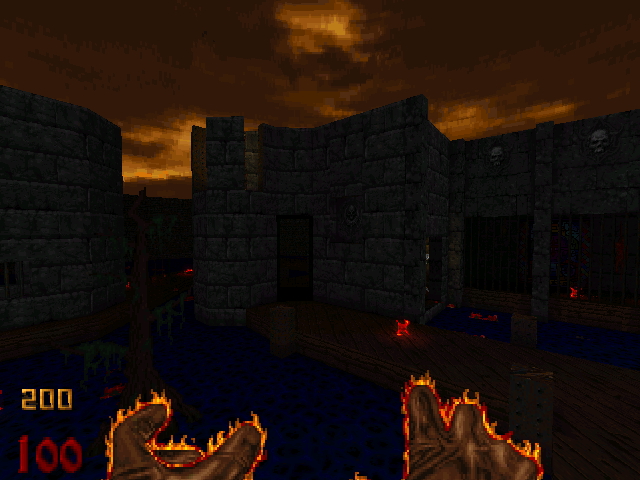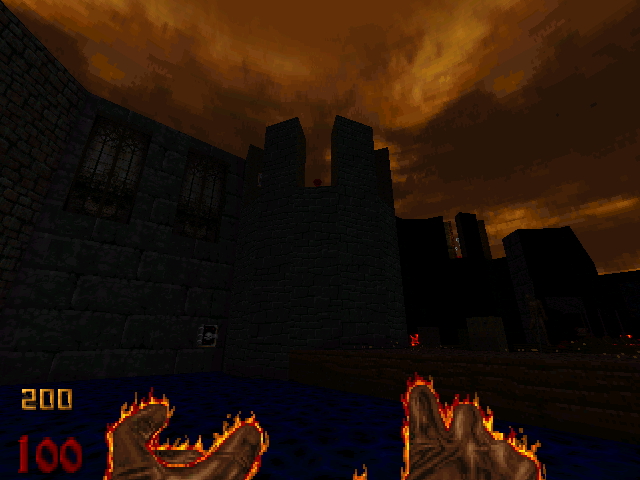 Oh yeah, last but not least: my band is gathering for a month of recording session in 10 days, so obviously the entire December i will be mostly pretty much away from modmaking, even though i will probably post another progress update before that. ETA on Legend 8.3 is presumed to be around February 2018, give or take.
We have FOUR musical albums to work on, with three of them standing on the verge of completion, and hopefully make it and film us playing our own metalized version of the "Man on the Silver Mountain", which of course is a tribute to the immortal Ronnie James Dio. Meaning, mods are about to take a backseat in the nearest month.
for those curious about our kick-ass work, here is some (and it is game-related too!):
this album is available in the alpha version, but very, very soon the final result takes it's place!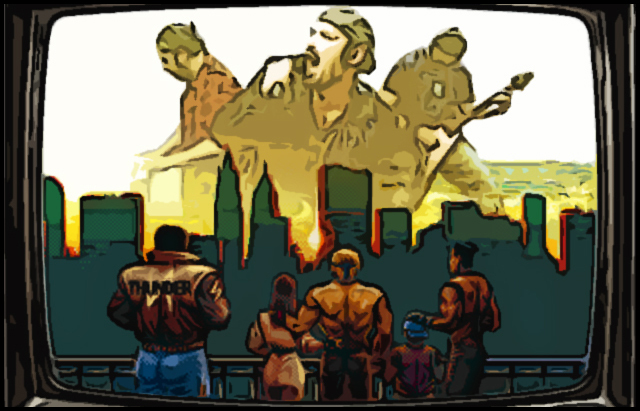 Stay tuned,
~HS