Hi everyone! It's been a while since i've last wrote an article =P
This time i'm going to write about "Doosk", some of the features it will include on release and what to expect for the future of this mod.

Doosk is a mod that ports Dusk's weapons and movement mechanics into Doom. (More accurately, the gzdoom/lzdoom sourceports)
The name is a mashup of Doom and Dusk. Doosk. (Yeah, I know =P)
So, Allow me to introduce to you some of the features the mod will have day one...

* A flashlight that never runs out of battery, ideal for those dark areas =P

* All weapons from Dusk are already ripped (dual versions were ripped as well).
Not only that, but they also have recreated most of their hidden mechanics, like sickles reflecting projectiles, mortar detonating projectiles mid-air and crossbow going through walls and allowing you to fly until your ammo depletes.
Ah, I almost forgot. You can spin your weapons. Some of them can even deal melee damage.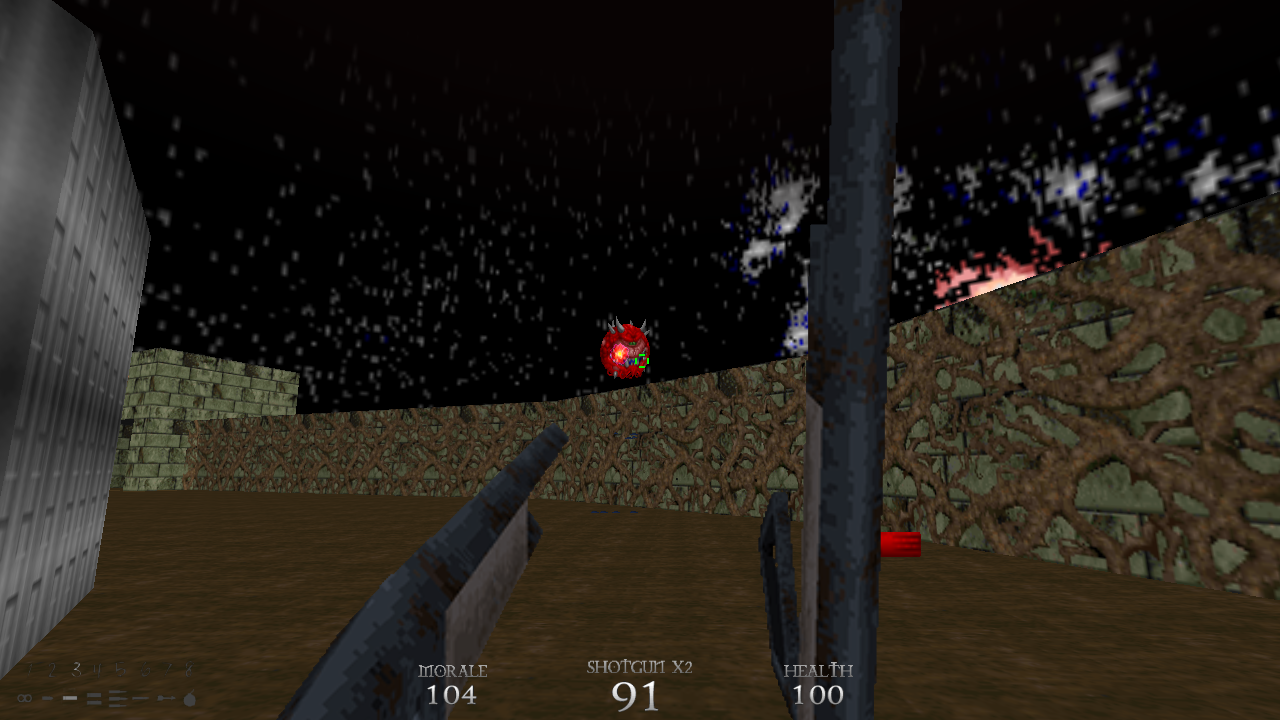 * An accurate version of the hud was recreated for the mod. The hud also checks your current aspect ratio and adapts to your screen. An option was added to check your current ammo pool for all weapons.
It even features the crosshairs from each weapon.

* The mod features some achievements. They serve no purpose other than bragging rights.
Some achievements are obtained if you complete x amounts of levels in a row.
You can also get achievements if you complete a level with 100% monsters killed and/or secrets found.
Completing a level without being injured or with melee only weapons will also grant you some achievements.
You can check your awards at any time directly from the hud, that way you can take a screenshot and share it with your friends or just keep the memory alive =P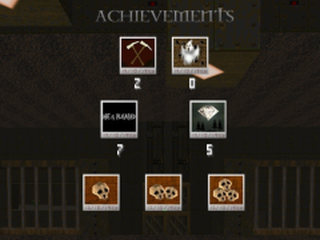 * The mod includes several game mutators that will allow you to modify certain behaviours of the game.
You can tweak the accuracy of sickles projectiles reflection or even make all level do pistol start. You can also do silly things, like tweak the intensity of the crossbow jump or modify assault rifle's firerate and more.
Most of the mutators were added as a joke and serve no purpose other than some giggles, but some of them can drastically affect the overall gameplay. Have fun.
* The mod also includes some optional Dusk's ambience tracks that can enhance the mod experience. Songs are chosen at random, so you can't predict what song comes next.
It is an optional feature, so you can select between regular and dusk music without leaving the game.
* The mod features an optional addon made by IvoryDuke that allows you to move your character in a similar fashion to Dusk.
You can jump, bunnyhop and strafejump at will to gain speed and do crazy maneuvers.

* And a Bigger John. And more...
A big list of features, As big as Big John hahaha!

This doesn't mean the mod is done after release. There are more stuff planned for later next year.
Brightmaps, High resolution (360/720p) rips, a custom mappack specifically made for this mod and perhaps even custom monsters and Zandronum/Heretic compatibility (if possible)
Hopefully, i'll be able to deliver these future updates sometime later in 2020. Custom maps and monsters might take a while though, since I haven't started any of these yet.
It's also up to mod's reception how much i'll continue tweaking stuff.
Currently, the mod has high priority, but I also want to continue working on other mod's of mine, like: Titan, q4rip, Blorc and csdmo, just to name a few.
The early feedback i've got from private testers like IvoryDuke And Michaelis already helped quite a lot on this project growth before release.
Didn't even knew crossbow jump and sickles reflection was even possible until i've got some feedback, so remember: Feedback on the mod (or any other mod as well) is always appreciated.
They also encouraged me to complete the hud before release (my original intention was to add the hud at later date)
Some of the features I had originally planned for the future were already added to the mod. As long as the Dusk sdk isn't out, i'll continue to add/tweak stuff, just to get the best first impression out of the mod.
A perfect first impression would mean I would had to delay the mod at least 2 years. Don't worry, I'm not gonna do that. The mod is already on a good shape and i'm quite pleased on how much it has evolved so far. It already exceeded my original expectations for 2019, so I can't wait to see what this mod becomes into next year.
I hope you enjoy this small article about this mod, and I cant wait for you to give it a try.
Have fun, AlphaEnt2.


PS: This video was last updated on January27th.