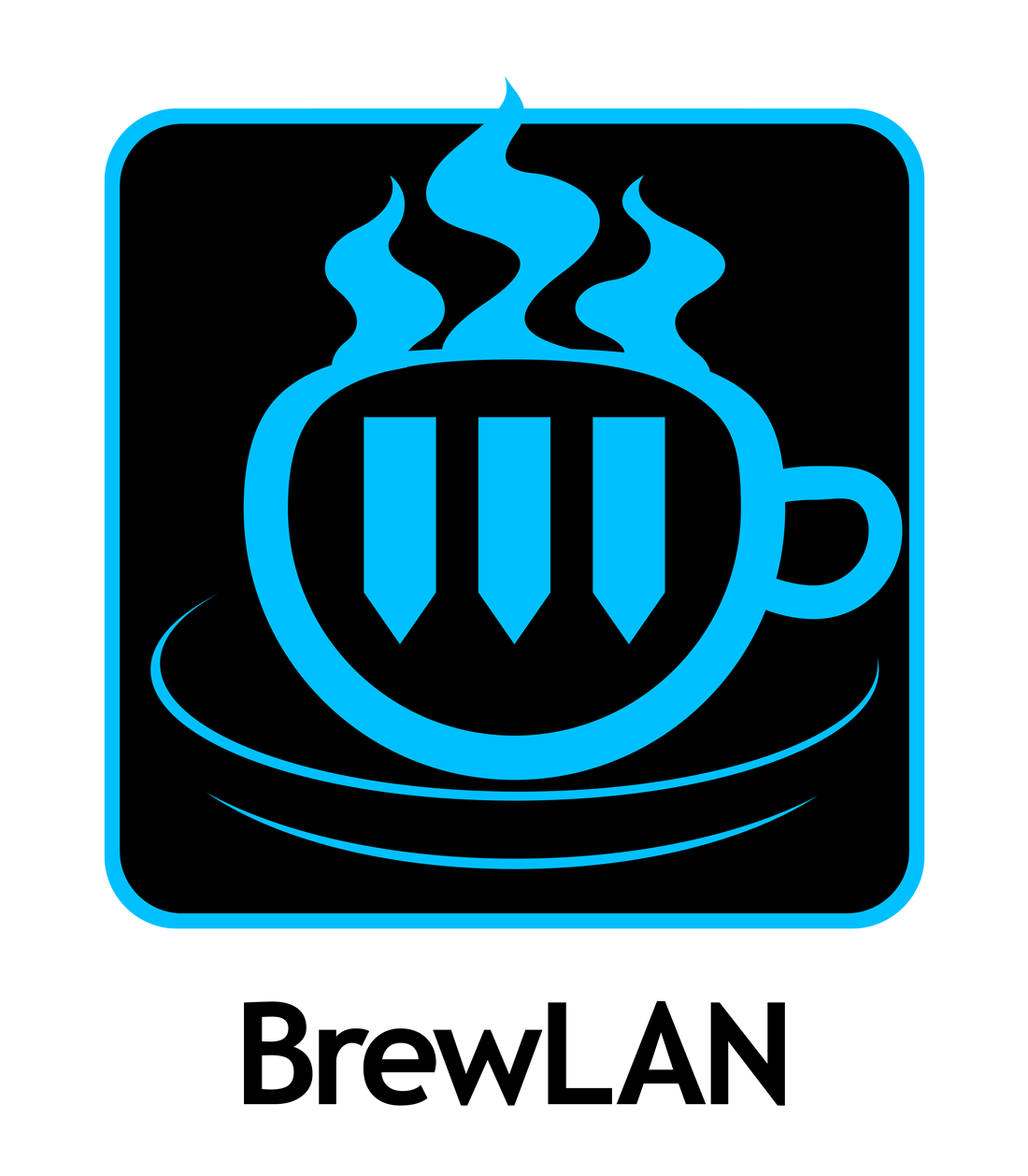 Since we're nearing the end of March and 0.8 still hasn't been finished I thought I would give a rundown on what has been done since 0.7.5.5, and what I still want to do before the release of 0.8, development of which started mid January after I got back from my America trip to shoot guns and commentate from the couch of the AGDQ. This is a concise summary of changes, you can see all the full changelog here and a holistic comparison view of all changes in their entirety here, although fair warning if you check those, there is actually a lot of stuff.
Patreon:

First off though, I have released two new time-lapse videos on my patreon to my supporters, of the Arthrolab and the the Cybran mobile sensor. These are currently only available to the $5 bracket and above, but will be made available to the $1 bracket in a few days time. If you want to support the continued development of BrewLAN and my other endeavours, any amount large or small is welcomed, and if you can't afford or don't want to support that way, there you can support in other ways; spread the word, help the community, assist with translations, ect.
Forum: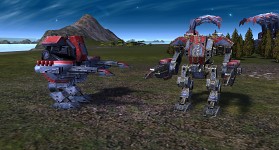 Secondly, the Tea Emporium, the BrewLAN forum here on ModDB, has been opened as a means of better keeping track of on going discussions and conversations. Feel free to discuss balance, technical issues, translations, suggestions, the weather, cats, The Glorious Adventures of Federal Inquisitor Percival Prime his sidekick filigree Titan and his quest for a new hat, which kinds of fruit tea best accompany which kinds of cheese, them new pokeymans and how Lunala is so much cooler than Solgaleo, whatever. I am also going to start posting the transcripts from the nightly changelogs there for discussion as and when they happen.
New BrewLAN units:
The list of new units actually in BrewLAN so far is fairly slim. I put that down to the fact that two of them are experimentals, two produced for side-mods are also experimentals, and all of them have fully unique models. Except the one. The one you haven't seen screenshots of. These are as follows:
Cybran Experimental Land Factory
Aeon Experimental Air Factory
Aeon Tech 2 Mobile Tactical Missile Defence
Cybran Tech 3 Mobile Sensor Array
UEF Tech 3 Mobile Anti-Air
New sub-mods:
As is always the case, I have made a bunch of sub-mods to do things that I either think should be optional or don't want in BrewLAN. These are:
Bubble Tea: Adds UEF and Aeon experimental shields. (Seraphim still to come)
Baristas: Lists the mod of origin for each unit as an ability of that unit. Very good if you run many mods and forget which units come from which mods.
Damage Numbers
Logger: A test mod that attempts to calculate and list the DPS of all units weapons to the log at the start of the game. It's about 99% accurate in my experience. Which is better than the formula that FAF uses, which is only accurate on a select few weapons. Currently only exists for testing purposes.
Expert Camo: A framework mod that makes creating unit re-skins easy. It is like the BlackOps icon support mod for unit re-skins. Supports map terrain-type re-skins, which is an un-utilised feature available in the games code. However, most custom maps don't define a terrain type.
Caffe Corretto: Additional field engineer tech. Planned to contain additional turrets and mines. Currently only adds an accuracy boost node for Cybran. Maximum adjacency buff off this node is a 50% reduction of projectile spread at the cost of a 50% reduction of rate of fire. This reduction affects different weapons in differing ways depending on each weapons reliance on the RoF stat vs other stats such as reload times, charge times, ect. It would have also contained a damage boost node, but the C-function for change damage outright doesn't work.
Balance changes:
Aeon decoy plane is now T2 and has 1050 health up from 525.
Armillary, the Aeon T3 Mobile AA:

Health up to 7100 from 3500
Energy storage down to 500 from 1500
Weapon drain down to 250 from 1500
Rate of fire halved. (DPS down to around 425 from around 850)
Explosion damage down to 500 from 2500
Explosion radius down to 1 from 2

Drop-pods now deal additional damage equal to the mass cost of their inhabitants.
Centurion no longer has sonar.
Gantry:

Health up to 112000 from 88000
Energy cost up to 156750 from 85050
Build time down to 7034 from 12600

Slink, the Cybran mobile AA:


Can no longer fire at non-air targets
Health up 2780 from 850
Energy cost 5870 from 8000
Mass cost 450 from 800
Build time 1800 from 4800
Cloak cost 150 from 500
Radar jammer removed
Damage reduced by 30%

Iyadesu blueprint drones now stay close to their parent.
Iyadesu can now only 'build' T1, T2, T3, and experimental units.

This excludes things like civilian buildings, which bugged out the UI.

Scathis Mk 2:

Energy cost up to 5994000 from 5945250
Mass cost up to 299700 from 294825
Energy drain time 0.25 seconds from 1 second (Meaning it no longer requires power plants to hit max RoF)
Notable graphic updates:
New shield dome graphic for the anti-artillery shield.
Landing drop-pods launched from the Ivan now leave behind pod remain worth 3 mass.
Mines explode in more satisfying ways.
Centurion has a new texture.
Notable script changes:
BrewLAN now features partial support for the original Supreme Commander. As you probably know, the native environment for BrewLAN and its sub-mods is the Steam version of Forged Alliance. After minor tinkering 7 of the sub-mods work on in their entirety. Those being Cost Variance, Expert Camo, Experimental Icons, Metal World, Waterlag, Baristas, and Anti-mass. BrewLAN itself partially works; key units such as the experimental factories work as expected, however units with heavy reliance on FA content obviously don't work. The Darkness for example; the buff system it uses to attack omni doesn't exist, so it likely not worth the effort to fix it.
On the subject of FAF support, I have begun the testing process. The latest build of BrewLAN appears to work. I have only tested BrewLAN so far, not the sub-mods, but it currently appears to work on FAF, FAF Beta, and FAF Develop.
Other notable script changes include:
Darkness omni-buff fix workaround moved out of Darkness script.
Gantry-stuck Atlantis dive workaround moved from Atlantis script to Gantry script.
Gantry scripts have split out and referenced by the other experimental factories.
Centurion script overhaul.
Improved wall and mine class hierarchy scripts.
Overhaul of build-mode key assignment for field engineers and the Gantry. (Build-mode is enabled with B)
Drop-pod artillery pods that land somewhere the inhabitants can't survive now kill the inhabitants immediately.
What still needs to be done:
My current development focus is making sure everything works with FAF, so since that is almost entirely a programming based goal, expect fewer updates with new content during that process. The support for original Supreme Commander is not a priority, and I don't plan to work on that any more before the release of 0.8. Following that there are 10 more units on my plan that I want to get in for this release, and a few others which I might do, but that I don't consider essential. You can see a full spreadsheet plan of all units I plan to create for BrewLAN here, and a list plan with notes and other annotations here. It is worth mentioning that not all things on those lists are planned for 0.8. Some are for after, some might not pan out, some might get split out or expanded; it's more for me to remind me what I want to do, but it could be of value as an observer. The important part though; 0.8 is within sight. There is currently no set date, but it is within sight. And no breaks this time.