The 4gb patch found in the Warhammer: BotET-mod - it's required for the Warcraft beta to work i've been told. I have decided to upload it here so people won't have to download the entire BotET (Beginning of the End Times) submod for Call of Warhammer.
Patch your kingdoms.exe, and only do it once. It will make all heavy mods work and be more stable. Without the patch you may experience alot of crashes.

Download 4GB patch for Warcraft Total War - Mod DB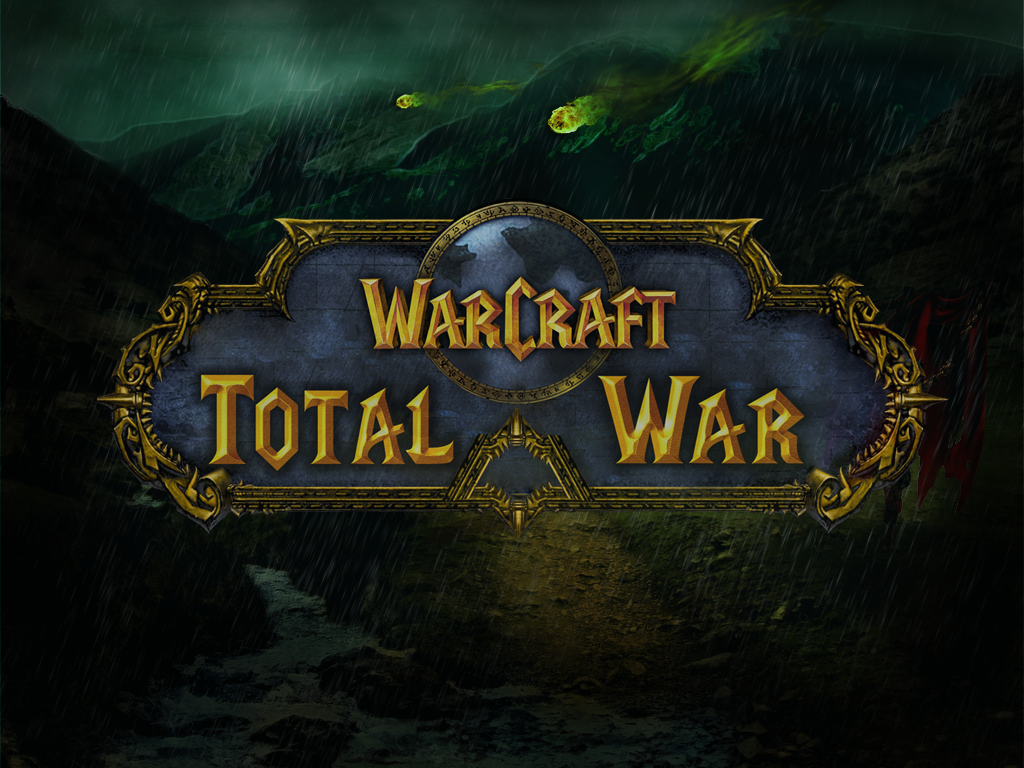 Warcraft: Total War: Official PUBLIC BETA V 1.0!
(Updated to 1.1 now - will write an article in a couple of hours).

Download Warcraft: Total War: Official PUBLIC BETA V 1.0! - Mod DB

The Official PUBLIC BETA RELEASE of Warcraft Total War, worked on heavily since march 29 2017 - CD-version of Medieval II is what we developers are using, and so it is recommended - but mod should work for Steam as well - even though we may not be able to help you with issues then.
To install the mod using the CD-version, move the mod-folder named "WTW" inside of your Medieval II Total War/mods-folder - after first using the latest version of winRAR to extract the folder - by moving it out manually by draging the folder with your mouse. And start the mod by clicking the .bat-file - for Steam use the ordinary method. Be advised that you must move the entire SEGA game folder out of program files to prevent issues on new computers, also you'd have to deactivate the UAC (User Account Control) as it interfere with mods making them not work. - Read more about disabling the UAC at TWC (Total War Center) or just shut it down totally).
Also, you'd need to download the 4gb patch i've uploaded since before and patch the Kingdoms.exe with it in order for the mod to work, or you'll face crashes a lot and might not even be able to start the mod - using Steam you should patch Medieval2.exe instead i've heard.
Also, download the MedievalII.Preference-file that i did upload a few days ago & place in main Medieval II Total War folder - replacing the old file there. This will enable you to play defensive battles in hotseat, as well as prevent a bug causing CTD when clicking buildings on the campaign - it will also make FMV's work.
WARNING: DO NOT PLAY THIS MOD WITH ADVISOR ON, NEVER CLICK ADVISOR - mod will CTD!
For Steam watch this video:


Mod changelist is huge, and here are some changes:
1. - Has 22 factions with new rosters:
2. - Has rebels placed out and spawning: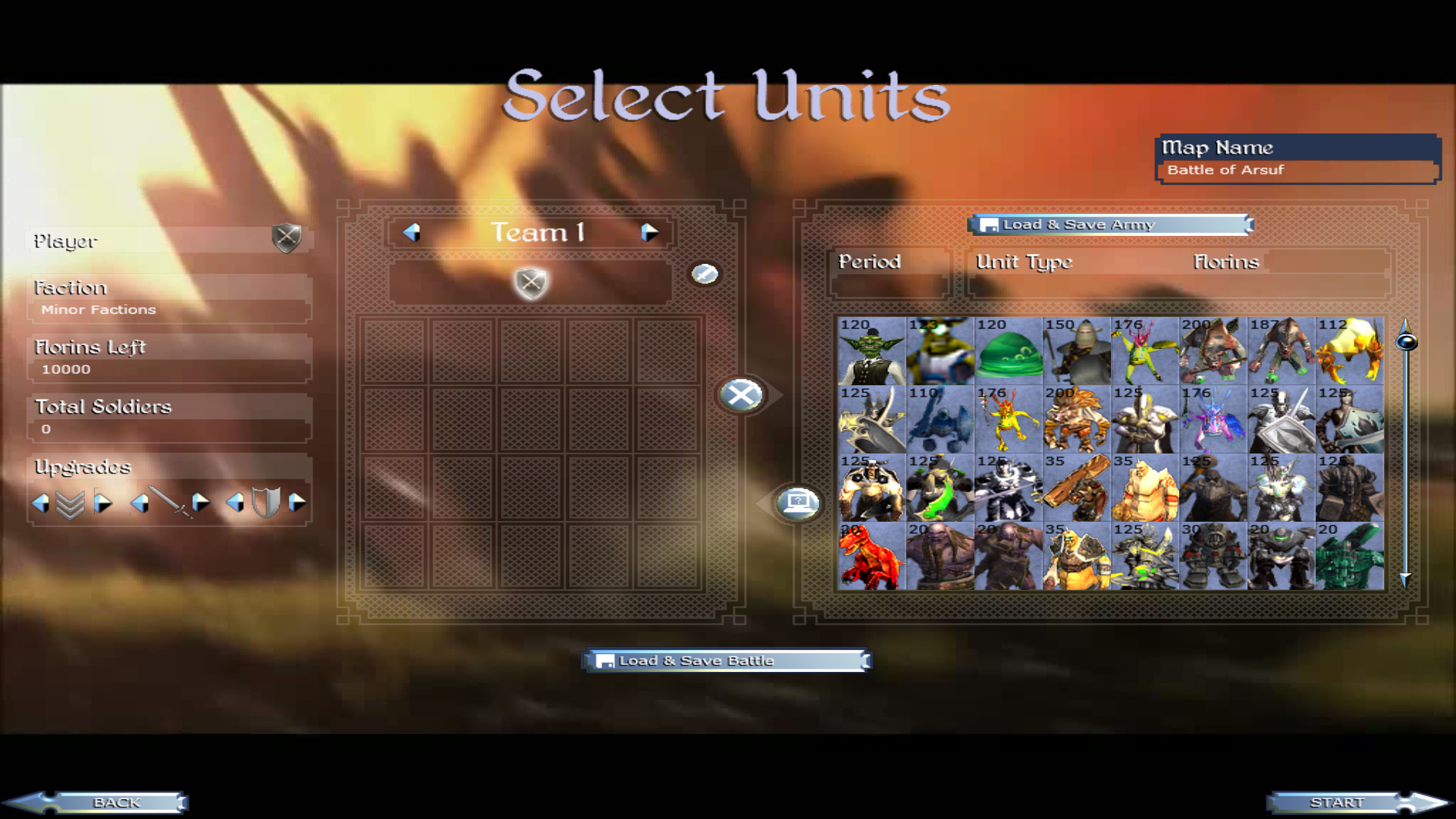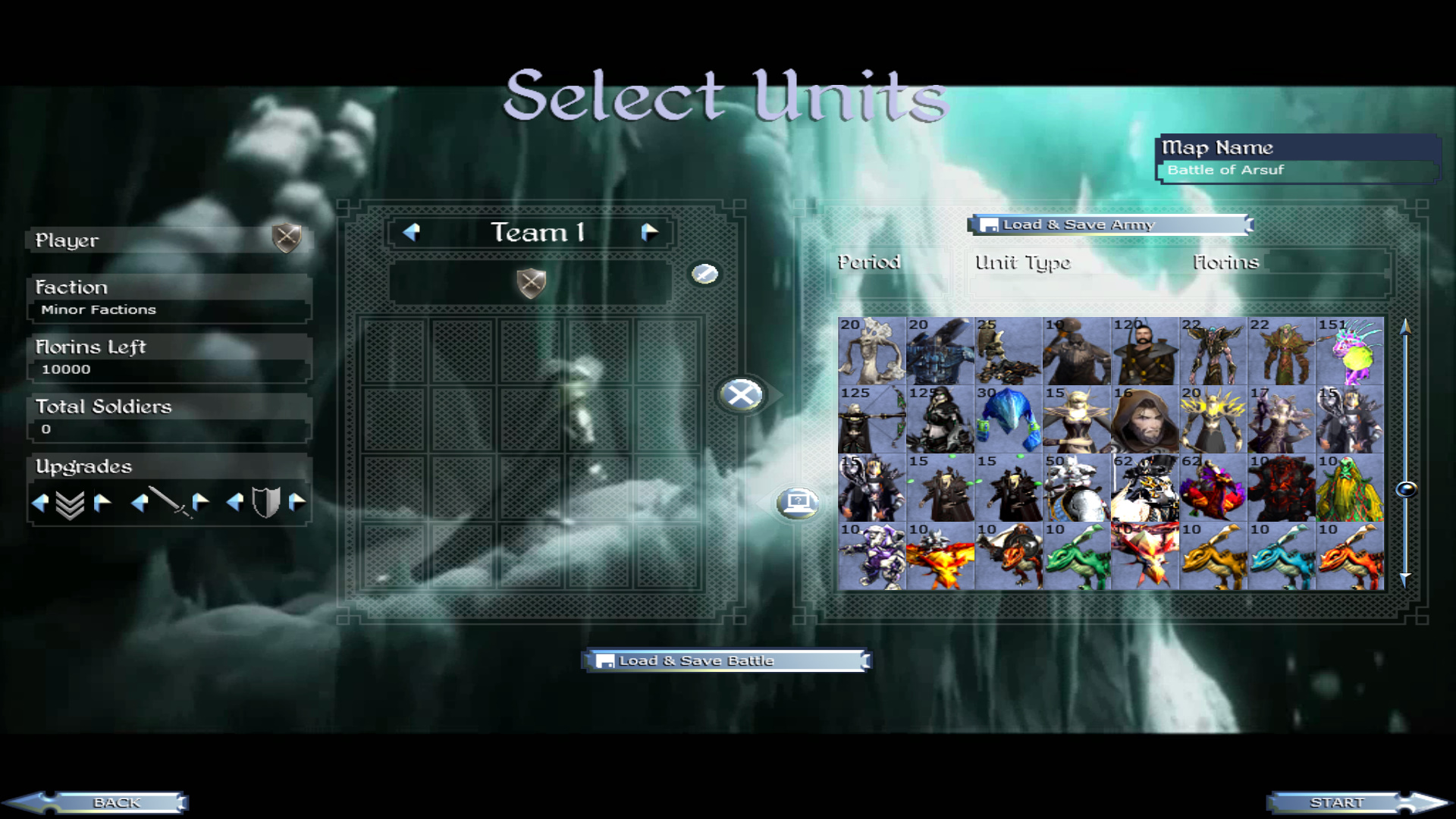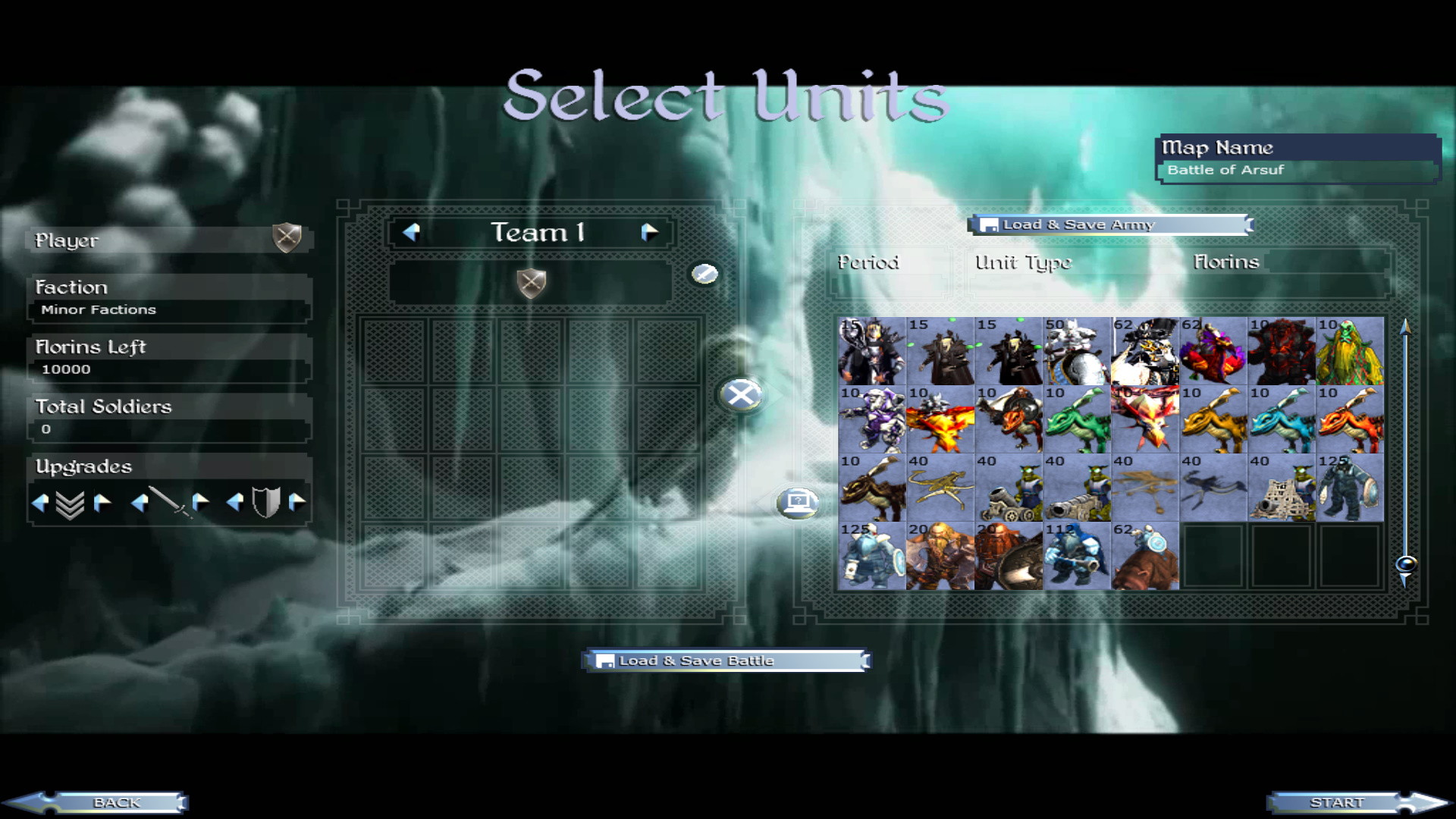 3. - Has a new UI, symbols, menu, music, campaign map is unique, has spawning scripts for two factions, has a debt script so the AI won't get bankrupt, has a new battle and campaign AI using EBII's Skynet Battle AI, and Stainless Steel's Savage Campaign AI, has new names, new family members and portraits!
4. - Has a new recruitment system, has a unique building tree, has unique features found only in other fantasy mods - such as casters, beasts, flying dragons and whatnot, has unique animations implemented for the mod and a lot of Warhammer/Hyrule ones!
5. - Has reskinned Human settlements in battles, has reskinned stratmodel cities for all factions etc - it's a complete beta with a 99% stable strat-map, and only rare CTD in battles at random - no gamebreaking issues:
That would be it. - But here are some credits:

Mr_Nygren, Eoghan Wolfkin, Bantu Chieftain, TheHappyCrusader, Sulfurion Blackfyre &WarcraftHero - all the work on the mod itself turning things into Warcraft style, adding units, adding new menu, new scripts, new animations, the whole EDB, EDU, descr_strat etc - all work on turning the map-only alpha into this version.
- TheHappyCrusader - Original mod idea, thread at TWC and creation of the actual map which were the base of the first alpha from aug 2012.

- Eoghan Wolfkin - All the work on turning the map-only alpha into Eoghans unfinished alpha released on march 29 at TWC, which resurrected this mod - did later improve on the Human models by working on two models created by Bantu Chieftain - creating three rosters (Theramore, Stormwind and Lordaeron) out of those two units by Bantu. After this he also made some other models including an entire Scourge roster - of which half still are present in the new mod.


- Mr_Nygren, WarcraftHero, Sulfurion and Bantu - all the work on menu, reskins, coding etc since Eoghans Alpha was released - after the demo released sep 1 we four have been the major contributors to this project - even though Mr_Nygren and Bantu did almost everything regarding coding and riging during the fall of 2017 - while Sulf and WarcraftHero did small stuff when they had the time. During this spring 2018 all four have been very active up until this very moment. - Doing different parts such as Bantu riging models, me implementing said models, me adding new regions and rebels and lots of other stuff including creating portraits for four full rosters, WarcraftHeo being the menu fixer and doing unit portraits for the rest of the factions and lots of issues have been fixed by him - he'd also do reskins - while finally Sulfurion would do recruitment, garrisons, buildings, buidingportraits etc.
Warcraft3Underground fan-site for Warcraft 3 moding - lots of models that we riged for the mod.
Undying Nephalim and Hyrule Total War - Animations and Undead siege engines.

Myth Total War - Animations.

Akhtross Total War - Animations and projectiles.

Call of Warhammer/The Sundering/Beginning of the End Timess - Animations, strat-models for elven princesses, projectiles, Siege engines, ship strat-models and base models for our new models.

Elder Scrolls: Total War - some of Eoghans Undead units were based on Undead from this mod.

Bare Geomod - UI textfiles.

East of Rome - Marka Horse basemodel and texture
Europa Barbarorum 2 team - Skynet Battle AI and campaign script.

Stainless Steel - Savage Campaign AI.
Changes since the demo are too many to list here. Enjoy!
"Warcraft Total War is an unofficial modification with no profit for Medieval 2: Total War, a game developed by The Creative Assembly and published by SEGA. The Warcraft Total War modification is neither created nor affiliated, supported and endorsed by The Creative Assembly Limited, Blizzard Entertainment, Inc. or SEGA Corporation.


Total War, Medieval 2: Total War and the Total War logo are trademarks or registered trademarks of The Creative Assembly Limited in the United Kingdom and/or other countries. SEGA and the SEGA logo are either trademarks or registered trademarks of SEGA Corporation. All rights reserved. All other trademarks and trade names are properties of their respective owners.


Warcraft® is ™ trademark or ® registered trademark of Blizzard Entertainment, Inc., in the U.S. and/or other countries. The Warcraft logo and Blizzard Entertainment logo are either ™ trademarks, ® registered trademarks and/or © Copyright of Blizzard Entertainment, Inc., in the U.S. and/or other countries. All the marks, characters, character names, races, race names, units, unit names, factions, faction names, factions insignia, banners, names, symbols, places, place names, locations, location names, vehicles, vehicle names, images from and related to the Warcraft world are either ™ trademarks, ® registered trademarks and/or © Copyright of Blizzard Entertainment, Inc., in the U.S. and/or other countries. No challenge intended to their status. All Rights reserved to their respective owners.
The "Warcraft: Total War: Official PUBLIC BETA 1.0" is not an attempt at a "World of Warcraft: Total War", - it is an attempt for a full release of a Warcraft Three (Third War) Total War."
PS: Don't use too many Mountain Giants, Sea Giants, Molten Giants or Infernals in the same battle or it will CTD due to polygon hardcoded limit in Medieval II being breached - and try not to have too many big demons in the same small area neither.

Otherwise strat-map is fully stable and battles may only CTD randomly. Always save before a battle. CTRL S will create quick saves.