The full original faction design document is released in this update.
---
What is the Game Developers conference (GDC)?
GDC is held annually in San Francisco, it is the pricier apex for the Games & interactive entertainment industries, there are many other levels of conventions and conferences for the games Industries, and sub fields, specifically for each/ similar platforms, type, level, size, etc. etc. etc.
Where PAX, (penny Arcade Expo) is mainly For Gamers and aspiring game designers, GDC is specifically for those who are actually in the Industry, or those who have created product(s), that have mass market success.
Ex: I was in a session once with the maker of "Mr. President"...
If you re are actually serious about getting into the games and entertainment industries,this is the place to come and network (in person).
For those who don't know, San Francisco is the heat of the bay area, and the bay is one of THE MOST EXPENSIVE PLACE IN THE WORLD to live and work. Everything is at least 3-5X more expensive that other parts of the United States.
This is where THE BEST PEOPLE IN THE TOP OF THEIR RESPECTIVE FIELDS and their families live and work. This is where A VAST MAJORITY of the Venture capitalists live, it started with Sand Hill Road
Nanny aspiring indies make this high priced pilgrimage every year. Or, try to at least once.
It's important to understand:
This is not where recruiters hang out, if your hoping on BREAKING IN, but you DO NOT HAVE MEASURABLE EXPERIENCE, EDUCATION, OR A HYBRID OF ONE OR THE OTHER, OR AT VERY LEAST A FINISHED "successful" PRODUCT TO SHOW, this is not the place for you.
We in the actual Games Industry work all day every day, for our entire lives to get where we are.
This is THE ONE TIME OF THE YEAR that we try let our guard down, and actually enjoy and pass on the fruits of our collective labor.
THIS IS NOT A PLACE FOR ELEVATOR PITCHES, SALES TACTICS, MARKETING MAMBO JUMBO.
This is the bay area, the heart of California, the heart of where most of the big brand companies settle their corporate HQs'. where work, work and more work is our religion, where positive genuine passion is our currency, where everyone must be the best they can be, all he time, everywhere.
We weed out those who are in it for the wrong reasons, and those who are just trying to ride coat tails. Anyone who is not an actual GREAT person.
We are workaholics by trade, and and workaholics by night.
And that, that is what it REALLY TAKES TO MAKE IT IN THE GAMES INDUSTRY, or in your chosen field of specialty, AND IF YOU EVER WANT TO Live AND WORK HERE in the long term, than you need to be a Persistent Fuck.
You need to be the type of person who knows what he/ she wants in life, and you need to be the type of person to go after it, and be able to prove your words with actions every step of the way. (with minimal mistakes, or pure perfection.
We here are WORKAHOLIC PERFECTIONISTS, and we fought our entire lives to get here, to just get a chance at this kind of Collective Utopia.
We Defend this Network, this 1st 1st world, this "Blue Zone Capitol" with our blood, swat, tears, and in some cases, our lives or our sanity, or that of those of our friends, comrades, brothers, sisters, communities, biological family/ family.
This is our home, these our our people, and although "You'll come for the Sunshine, but you'll stay for the people" (Kane> General Solomon):C&C: Tiberian Sun 1999/ 2030?:
The 1st Command & Conquer Postmortem?
Encase yall don't know, Louis Castle is set to speak for ONE FULL HOUR, on his life experiences in creating Tiberian Dawn, and by extension, kicking of the the ENTIRE FRANCHISE OF REAL TIME STRATEGY, birting a majority of what e conisder (no turn based strategy) like it's current most popular brain child the MOBA genre.
Here is Lou recivivingthe INDUSTRY ICON award at GDC 2015:
To Read more about this session, go to shack News, more details as we approach "The Singularity Bridge Way <->point (SBW)".
Honor Games LLC updates:
We incorporated in the state of California in October 2017
LLC members: myself, Fandore, Commiedog
We are always looking to do Great Work with Great people, no matter who or where ou are.
---
It's been QUITE A LONG Time,COMMANDER(S)
but, WELCOME BACK?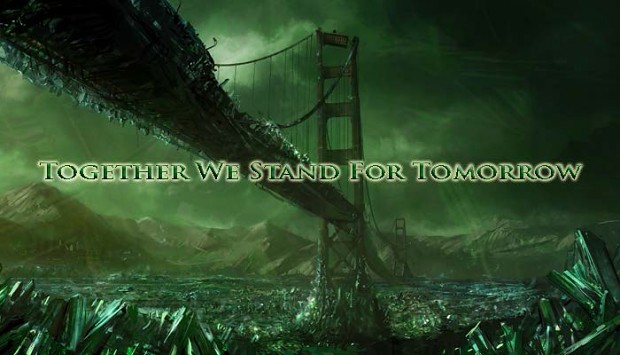 ---
---
Are we GOING TO LET THIS HAPPEN TO OUR CITIES? OuR ZONES? OUR WORLD(S)? ? OR WILL WE RISE? AND DEFEND EVERYTHING WE CHERISH?
A BETTER WORLD FOR ALL, IS A BATTER WORLD FOR EACH OF US!
"FOR THE GOOD OF THE ZONE!, FOR THE GOOD OF THE ZONE! FOR THE GOOD OF THE ZONE!."
Fromhere, there and everywhere: Ion Cannon Control
(Co-founder, CEO, and Executive Creative producer)