A brief recap of The C&C postmortem and GDC 2019
---
Open positions
We are always looking for new talent,which you can view on our jobs tab, but were particularly looking for a Lead Artist , Lead writer .and as always XML Scripters tho.
The Game Developers conference (GDC)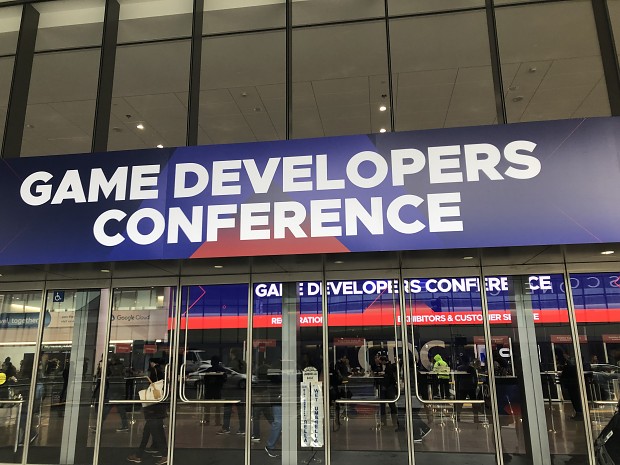 We attended GDC in 2017, 2018, and again in 2019.
For a full recap of our 1st GDC g go here. we also met with Louis Castle and Scott Reismanis (INtense) Head of moddb & Indiedb. It was a good experience, hope to be able to do it again in the future.
Apart from Commidog attending GDC 2018, not much happened for us at that time.
Due to how things turned out, I was the only member of the company that was able to attend this year.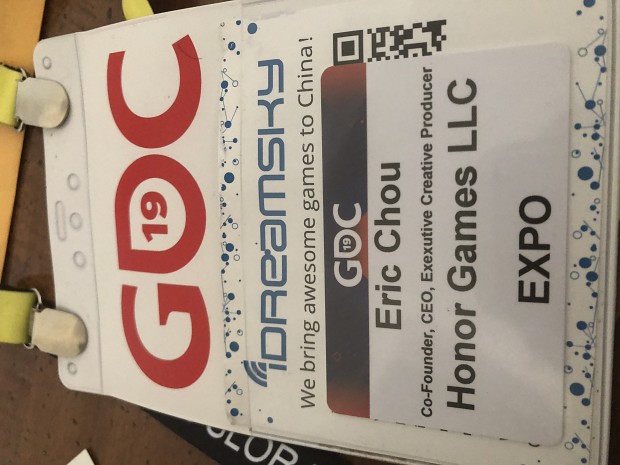 (sry for the sideways, it seems to keep doing that for some pics)
Me and Louis Castle had breakfast on the last day of the conference, and he says unfortunately it's unlikely that there will be another C&C session at GDC for the near future. (postmortems are traditionally done one per series.)
Most of our talk centered around socialization, but I did brief him as to our future plans.
Originally we were going to make all Nod Structures deployable,however, he mentioned that in Westwood's C&C3, all of GDI's structures were meant to be deployale in the 1st place.
We lamented at the lack of collaboration between indie teams, where there is definitely too much content.
The thing is, most people make the assumption that there is no room in the market for long form content, but then the market puts out something with a big brand name that breaks the box office. He likened this to theater, how people assumed that the transnational plays are dying, but every now and then, a big title name comes out, and everyone comes out to see it.
He also talked a little about the challenge of having subterranean units,and how these units need to violate all path finding.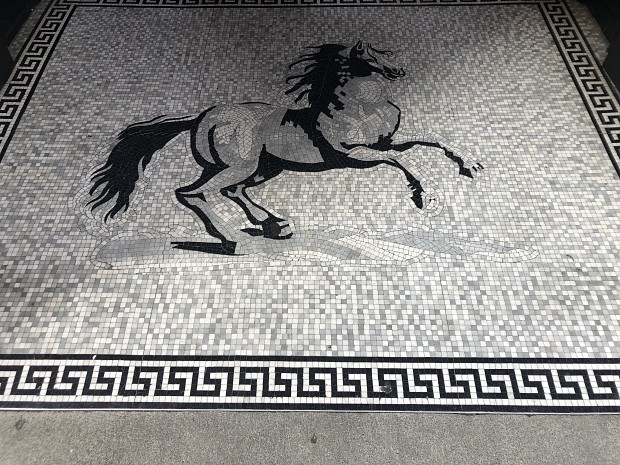 I also had lunch with Scot, head of our platform. It was more of a social greeting than anything, but we talked about potential ways to improve the moddb platform.
I suggested an Awards section and he seemed fairly receptive to it.
He said engagement with comments is one of his top priorities, such as, to get more people to comment.
He's always interested in suggestions to get people more engaged in the community.
He also predicts that in a few years it may be more acceptable to have paid mods for some of the newer games.
Classic Game Postmortem: Command &Conquer
Just released on 4/10/2019
There was a lot of content packed into one hour. Lou is on the advisory board and almost every year, they ask for a Command and Conquer related session. The main issue is is that most of the senior devs don't like public speaking, so his solution was to do video and audio recordings of some of the Sr. developers involved. Such as Brett Sperry, joseph kucan, and the actor who played Eva just to name a few.
When I had breakfast with Lou, he said the main issue with a C&C session is formatting and presentation, Just exactly how would you do it right?
So what he did 1st was to make the format, , then he tried to squeeze it into a talk. Most talks are done in reverse.
An important thing to note is that this session was primarily focused on the 1st C&C on command & Conquer: Tiberian Dawn.
Frank klepacki talked a little about the music, he said there were various different styles to choose from, however he wanted to empathize a consistent theme across the bod. .
He also thought the Jukebox was innovative for the time.
Brett stated that he was having a conversation with another developer that said " no one wanted to play strategy games." Brett's rebuttal was "no one wants to play Your strategy games."
The C&C's story was developed through many years of careful planning. surprisingly, the Global Defense Initiative was inspired by the new world order. C&C was always meant to be a "near future of the world".
Originally, the mission briefings were meant to be text only. But due to the passion of the rest of the team, 'it didn't feel like it would do the game justice.
Night after night people would stay late, playing the game.They would often use the office intercom system to communicate.
During the entire development process, there was definitely a sense that they were doing and making something special, something that was trail blazing at the time. They had to create their own tools. for example, Lou remembers that he was telling Brett that full screen audio visual couldn't be done. Brett's response was "oh Lou, your just being lazy!".
Furthermore. the entire point of the C&C installation sequence and setup was that you were a remote general, and those briefings would be actually live, while you were a "Secret Agent Commander"
They remember a magazine saying there should be an award for "best installation sequence."
During the design, they wanted to make sure you were playing, not just controlling.
The initial testing there was only rocket soldiers, but that was still enough to be a great experience.
Another thing is they talked about was an Easter egg,the dinosaur mission. It was originally going to be scrapped because Brett was unaware. Once he found out, he said it all had to be done on their own time.
Another interesting story, is that Eva was originally recorded in a janitors closet.
One main issue with C&C, was to allow for 3D rendering that would'n't crash the computers of the day. There was simply not enough computational power at the time. .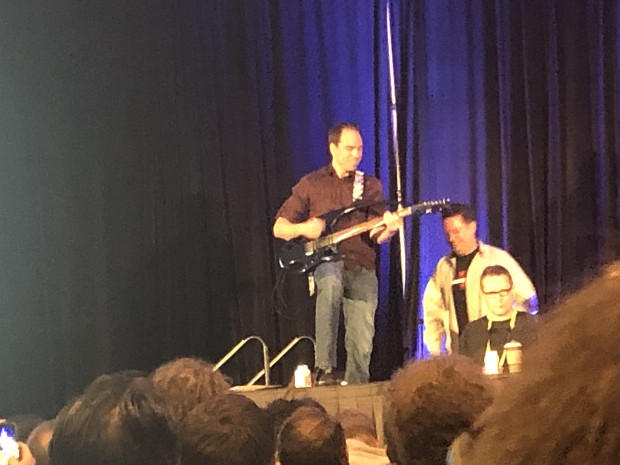 (Frank Klepacki performing Hell March (Video recording is prohibited at GDC)
After the Session I talked to a few of the Petroglyph guys, and exchanged cards with a few of them, among them, Joe Bostic and Michael Legg Co-Founders.
I Also talked briefly with Jim Vessella, The Producer at EA that is responsible for C&C.
I also talked with Frank.
They all said they'd check us out.
---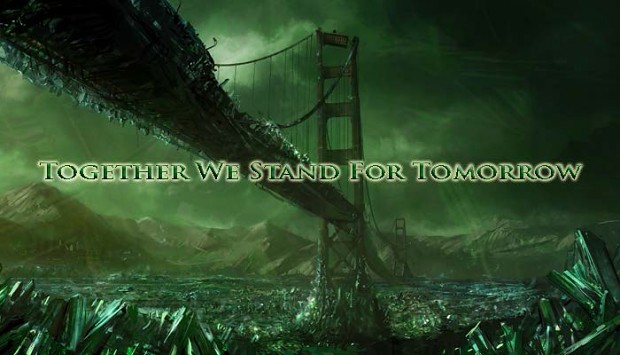 GeneralJist signing out.
"For those with drive, and for those who endure, they shall be bonded forevermore."
From here, there and everywhere: Ion Cannon Control
(Co-founder, CEO, and Executive Creative producer)
Discord: Discordapp.com