The following was written to explain what Tiberium really is. And it was an attempt at at a D51 caainpaign story.
---
the Golden Mountain Report
Global Defense Initiative:
Authorization level G14
Although the new Hegemony Directorate of man is still in its infancy, our mission is to return to Earth, and reclinate the entire planet before the day of cataclysm. We are aboard D51C the 3rd Dream 51 carrier as you know all of this Admiral, and as you know, our original mission was to colonize a new world, but we have recently received a transmission from STaRS notifying that the Scrin are invading. We have not reached our target world yet, and We've lost contact with the Columbus, the New Philadelphia, as well as their escorting fleets of D51A and D51B.
The Council has voted, and we are returning to Earth, with full escorts, We will leave the Terraforming carriers so they continue on their journey, by STANIS' calculations, they should reach the target world in 5 years given their available thrust.
We don't know what the state of things in Sal system our sir, due to the lack of connection with the Columbus and the new Philadelphia, what we can tell however, is that both stealthed stations are still in geosynchronous orbit around Earth.
Apart from the STaRS base, we know of no other GDI forces that remain.
D51A & D51B should be in Sal System as well defending the 2 stations, but they have gone silent as well.
---
By Eric J. Chou (GeneralJist)
v.1:1/4/2019
V.2: 131/209
The Tiberium Chronicles prologue: Golden Mountain Report
Tiberium, what it is, why it exists, who created it, how and why it propagates, everything, we've finally cracked the codes, All of them.!!!
It's just a pity it came too little too late for The Global Defense Initiative. This must have been Kane's plan all along, to finally Destroy GDI. And the worst thing is we did it to ourselves.
The Tiberium Enigma Directive (TED) Has finally reached its culmination of decades of research.
Most of you are already familiar with TED, and it's cells around the world, and our history, however, for those who are not, TED was started under Dr. Gabriela Boudreau after the firestorm Crisis. After the Daedalus Team found the rosetta stone of the Tacitus, in 2030, we had unprecedented access to the Tacitus artifact, we would not have such unprecedented access till the "Tiberium Alliances" conflict in 2062 , which was over who would have control over the Tacitus. This was the 1st time GDI began to schism before the fall, in the culmination of the Ascension conflict in 2077. Much of our insights were driven by our mistakes in 2052 when we experimented with the artifact in our Cheyenne Mountain Complex.
Although there were many theories as to what the Tacitus was, our leading theory is the Tacitus itself is a Scrin artificial intelligent agent (AIA), that is able to somehow command, control, and direct Tiberium and it's manifestations.
The purpose of Tiberium is:
Soak up all usable minerals for harvesting
Terraforming a planet for Tiberium based life
Recycle a planet's resources back to the universe if species unviable
Create a planetary dyson sphere, for future use
Force indigenous population to explore and expand to multiple worlds
Prepare a planet for recycling
There is much more, but those are the highlights.
Tiberium is in fact a stabilizing agent, something that is seen to continue to want to stabilize, and it requires more and more resources to spread its growth.
Think of Tiberium as a black hole, it will suck anything it can get it's hands on into itself. But instead of a small event horizon, it's event horizon gets bigger and bigger, until it's converted everything around it to the same state of Tiberium.
Once Tiberium reaches the core of the planet, that is when we have liquid tiberium explosions, which as we know them as Tiberium Volcanos.
That is the state that the Scrin scout ships are set to detect, and dispatch a harvesting force.
Due to Kane's deception, we had a premature harvesting force, thus they were defeated, and we have the Scrin Tower and Research Station (STaRS) base, code named Mobias.
This base was the last GDI base due to the fall out of the systematic failure of the Sonic Tiberium Containment and neutralization (STCN) program. After the STCN powered the scrin Threshold, they all exploded. Showering Tiberium particles across acres of land, destroying 15 years of delicate politicking and this is why you are reading this from a Dream 51 Strategic and Tactical Analysis using Nanite Integrated Systems ( STANIS) console, not a Hewlett-Packard (HP) GDI issued computer.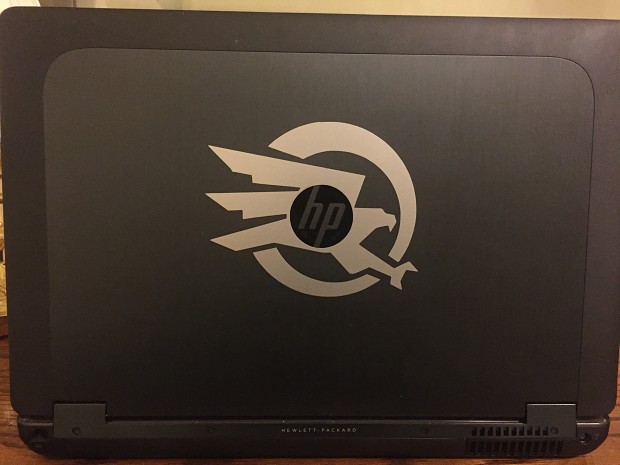 We uncovered the Scrin origins when the Artificial Systematic Intelligence mainframe (ASIM) hacked their invasion mothership. They chose to share this knowledge with us. In short, the Scrin were the 1st sentient race in the cosmos, they were sentient light. As the 1st born they saw themselves as the guardians of the cosmos, as sentient light, they saw all, and thus thought they knew all. They created Tiberium as a test, to test the worth of a species to see if they were ready to join the cosmic empire. They tested themselves 1st, as a control, but what happened instead was they became bound to physical forms. Where before they were light incarnate, now they were bound to their automatons that they used, thus they inflict Tiberium upon worlds as a vain effort to find a viable species that can return them to their former glory.