The Forgotten Ones is released, that's right! In a matter of time it will be authorized here on modDB and you can finally grab it and start playing and enjoying!
So much has happened since the development of the remake started, I feel full of joy and confident that you guys will like this, I've had a lot fun making it and I hope you guys will enjoy it the same much as I've done making it!
Also a small walkthrough has been added in the release folder for those who may get stuck!
Also remember to restart the mod once changed graphical settings!
SDK Base 2007 is needed for this mod to work!
Some Generic and Random information about the mod:
The Version:
This will be the follow-up version to the 2011 version, not saying this is a sequel but its based on the same concept tho this concept was never expressed in the shitty 2011 version anyways so you didn't miss anything anyways, heh. Version 2.0 is a full rebuild of the previous released "mess" and is completely different in every way.
Filesize:
TFO features a fully remade HUD, VGUI & GUI including all new models, npcs, code, scripts, sounds, everything! Which means this mod will take up quite some space. The build is at 2gb compressed and 4.5gb uncompressed.
Theme:
Music, elegance and beauty is what combines TFO and makes it build up a unique atmosphere and tension.
Story:
TFO is about Grobuskna Vladinov, his family was murdered during the war, Grobuskna and his family was taken captive by Schienzel. Schienzel is a fiction of Josef Mengele, a strong similarity.
Grobuskna was spared to see his parents suffer.
Gregor, Schienzel's butler escaped with Grobuskna and ever since that time Grobuskna has wanted to bring vengeance on Schienzel.
The only problem is, he doesn't remember where Schienzel is located.
The Concept:
Inspired by old classics such as Resident Evil 1, They Hunger & Silent Hill.
TFO is processed by exploring, finding clues, experiencing true horror.
In TFO I wanted not only to have creepy level design and npc's but also very immersive sound, the sound gives you a chill and you can always feel it in your spine. In this case even Pamela Andersson could scare you if she popped in unannounced.
The Gameplay:
In TFO you can carry maximum 5 weapons:
- One heavy firearm
- A light firearm
- A melee wep
- A grenade ( very rare )
- A light source
As well you can carry extra items which will go in your inventory, such as:
- Notes
- Maps
- Keys
- Parts
- Emblems
Notes can be found all around the maps, some are voiced, some are not. Depending on which character the note is related to! When browsing thru notes in the inventory you will be able to see the author for each note, some will be unknown and some will not.
The HUD:
I've tried to make the HUD simple and pretty, the left side shows your health and a sprint bar ( stamina ) and in the middle of the health circle you can see a healthkit, if this healthkit is green that simply means you have a healthkit and can use this whenever you wish!
Generally if you die you will be given a healthkit automatically since death is normally caused due to difficulty. Hopefully this will be enough help to make you progress further!
The right side shows your ammo and current bullets in each mag ( only firearms )
Weapons:
There's 16 weapons in TFO they range from guns to melee weapons.
Easter Eggs:
TFO got many easter eggs, including:
-Achievements
-Unlockables
-Collectables
-Rage comics
-Randomness
Final Opinion:
I want to thank everyone who has followed us so far, it means a lot! TFO will be authorized soon and ready for you all! Share it with everyone you know! =)
Bug Reporting:
I would highly appreciate if you'd report any bugs you may find during the gameplay, you can post/report this here: Tfo-mod.com or post a topic on our Technical Forum area: Tfo-mod.com
Donations:
If you wish to donate for this project and future projects you are very welcome, as a reward you will be given instant access to the in-game unlimited ammo FG-42!
Donate here: Tfo-mod.com
FAQ:
Tfo-mod.com
Source SDK Base 2007 Compatibility:
As many of you know steampipe has broke everything from mods to SDK tools. I have a working build for SDK Base 2007 non steampipe and will upload this to Tfo-mod.com for those who would prefer this version! However Steampipe version seem to work well for TFO as well...

Current Bugs:
-Gregor turn pitch black (body) when transiting to the Hotel
-Crashes in Forest/Hotel map (half-confirmed)
-You have to restart the mod when you change the resolution! Important!
Conclusion:
It's ready, it's waiting, grab it now!!! And again, sorry for the delays!
Keep in mind that there still is some crashes, they mostly occur in the forest/hotel/garden in chapter 4. I'll work hard to figure out a fix for this, but right now I have no idea so hopefully you guys can enjoy the mod as it is now, its in a much better state now at least!
Screenshot(s):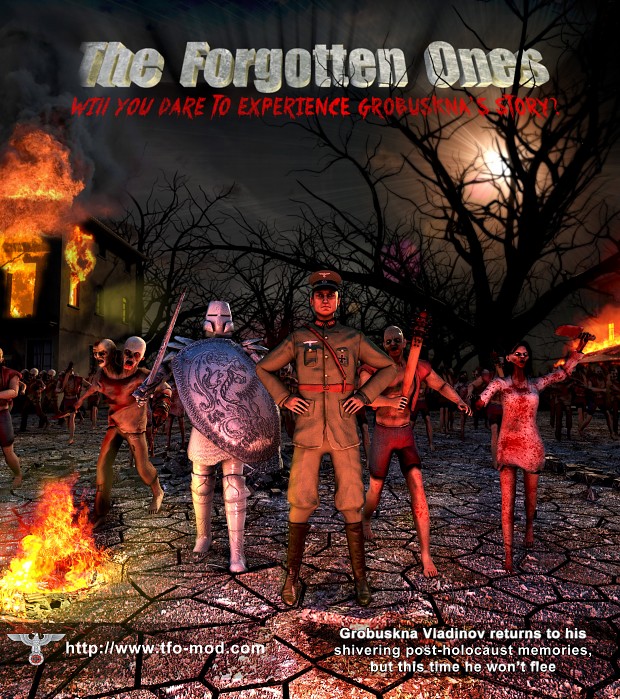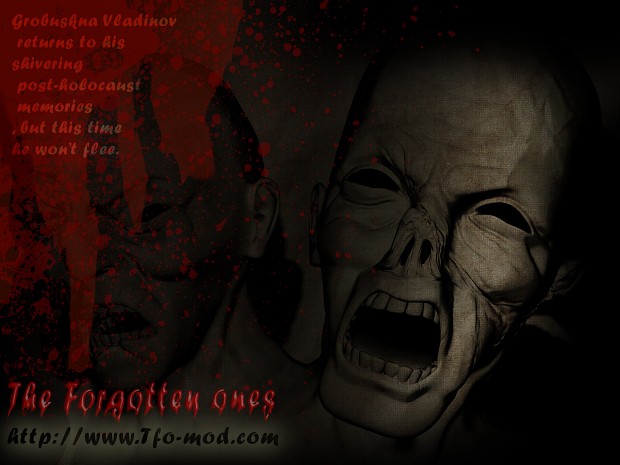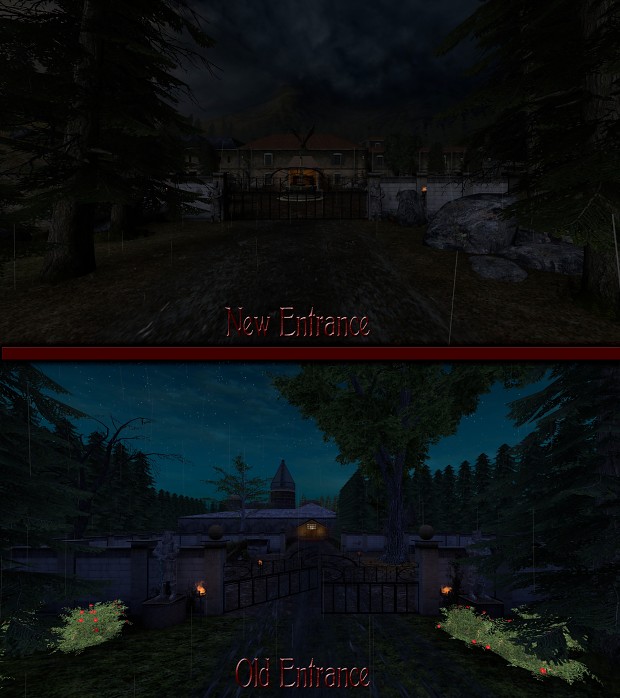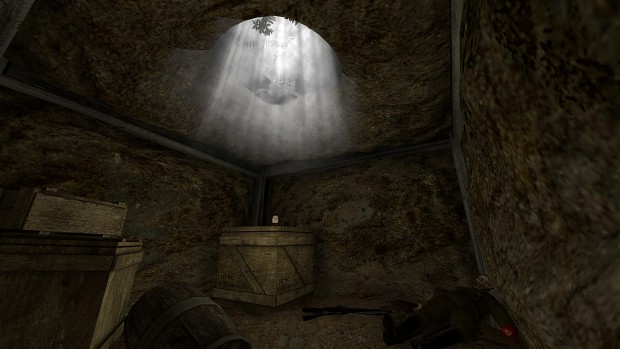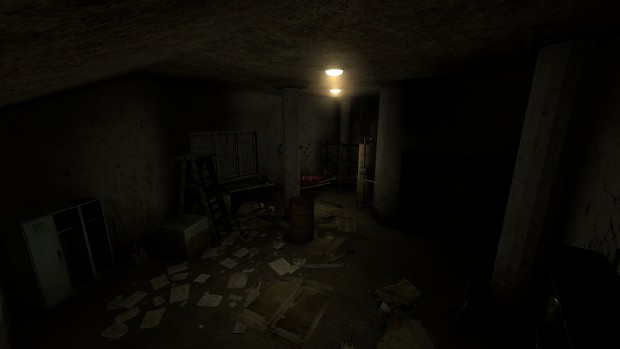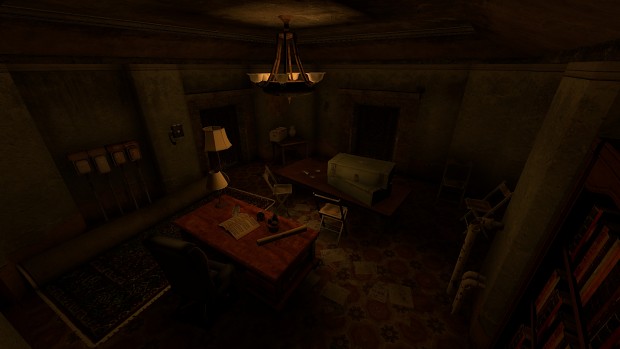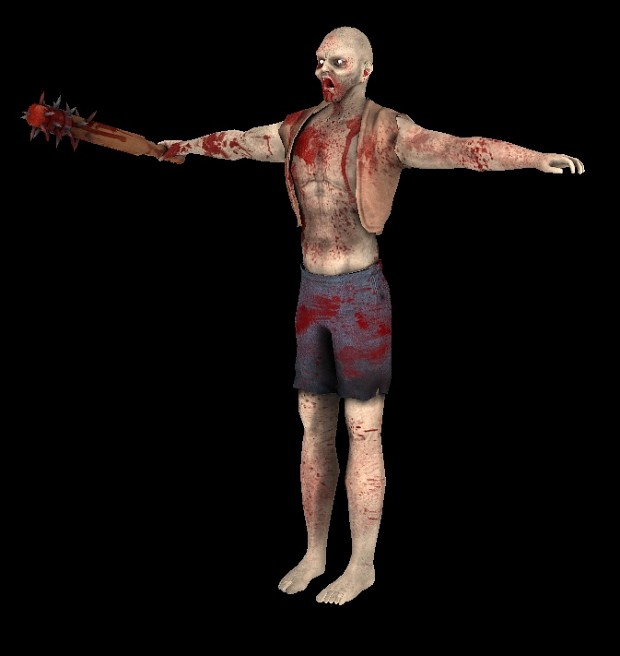 Gameplay Trailer / Intro / Teaser: