It's been a month since the previous news post, but we obviously haven't been sitting still. Two updates have been released since then and there was of course also the gameplay video of Rampastring and me (Bittah Commander) playing through Sombracier's "Chrono Hazard" Co-Op mission on hard.
I'll cover the most notable changes of the past month's updates below.
The "DDWrapper" renderer has been added: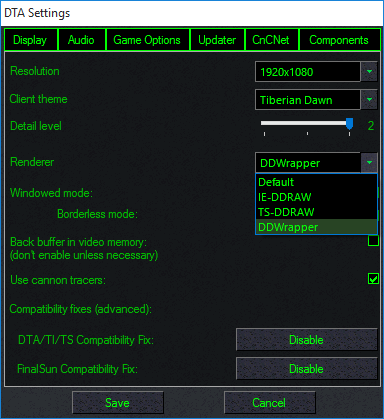 This renderer provides better performance in windowed mode on some systems and this of course includes borderless windowed mode.
Mind that the configuration that works best is different for every system, so make sure to try out different renderers (both with windowed mode disabled and enabled) if you're not getting optimal performance.

Saved games now work a lot more reliably:
loading saved games directly via the client now consistently always works and even more importantly, the difficulty of campaigns will no longer keep reverting to Medium when you progress to the next mission, after having loaded a saved game.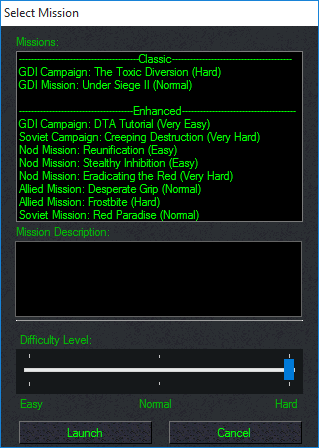 This bug that caused the difficulty level to revert to Medium in campaigns went unnoticed for a long time and has actually been present in DTA since version 1.12 (it was introduced when we adopted the spawner that was necessary to make DTA able to work with CnCNet5).
It in particular affected the GDI "The Toxic Diversion" and the Soviet "Creeping Destruction" campaigns and now that this has been fixed, you can finally play these campaigns with an easier difficulty if you had trouble beating them or play them with a higher difficulty if you're looking for an extra challenge.
The handling of custom maps and game modifications has been improved:
issues with displaying and transferring custom maps have been fixed and people with game modifications are no longer automatically kicked from games (players are now instead modified when another player potentially is incompatible or cheating and it's left up to the host to decide what to do with this player).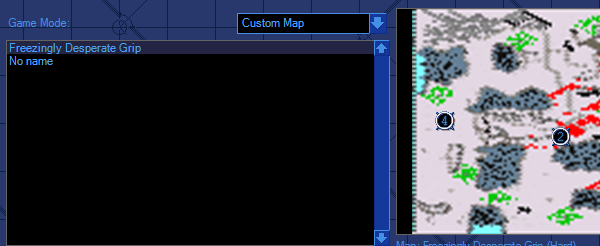 You can once again use the "H" key to center on your starting location:
this feature has been broken since version 1.12 (this couldn't be avoided if we wanted to have 4 factions with different Construction Yards for the TD and RA factions) and while it technically still hasn't been fixed, the current solution is close enough. The solution was to simply change the default key for "View Bookmark 4" from F12 to H, since these "View Bookmark" keys always take the screen to the player's starting location if you don't set a new bookmark.
You can of course always revert the key for "View Bookmark 4" back to F12 if you prefer it that way.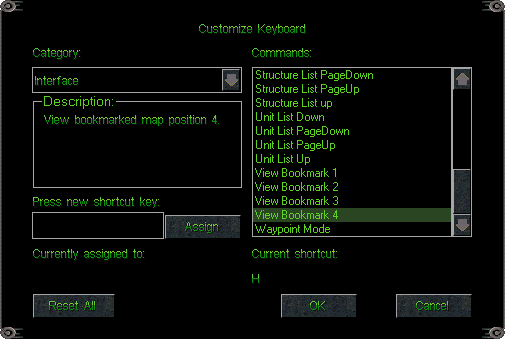 Cannon tracers can now be enabled/disabled via the client's options menu:
as much as we've grown to like these cannon tracers, it's obvious that not everybody has the same tastes as we do and some people would even stick to only playing the inferior classic mode just to see the original cannonball projectiles again.
So to get around this,


game types no longer affect the appearance of cannon projectiles and your preference can now be seen in both classic and enhanced mode.
Setting up singleplayer missions has been made easier for mappers:
the map editor will properly add the correct houses when you create a new singleplayer map again (this was broken somewhere down the line in order to make the use of Spawn# houses easier) and you can now use the "- SP AI Structure Production" tool script to fix/enable the AI's ability to build structures (this has to be done in addition to adding the usual AI production triggers).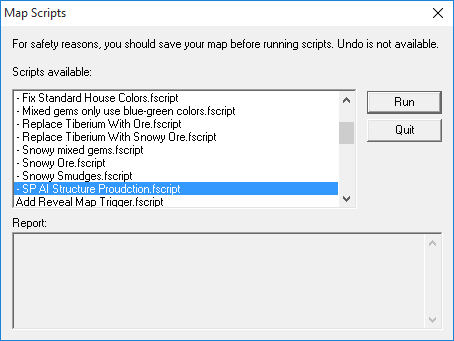 Ships are now a lot less effective against aircraft:
ships used to mow aircraft down with great ease, meaning that the only viable counter against ships was more ships. While ships are most likely still the most effective counter against large numbers of ships, the player now at least has more options available when fighting or defending against enemy ships.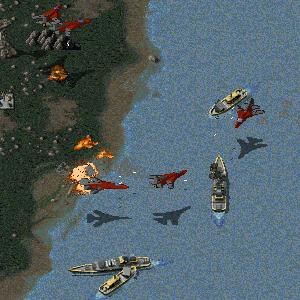 And last but not least: you can now save and load multiplayer games.
While this surely will be a great help for certain challenging Co-Op missions, the main benefit of this will be that long intense games that suddenly get cut off for whatever reason, can now be resumed again. To save the game, one player just needs to open the options menu (by pressing Esc or Space) and then click the "Save Game" button, which will then automatically save the game for all players that are present.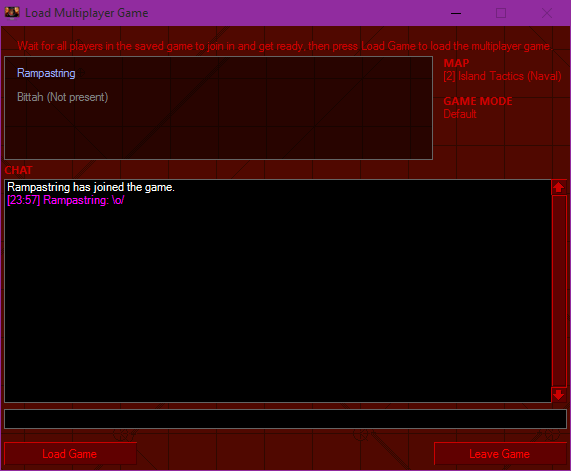 The person who hosted the original game can then host the saved game by clicking the "Create Game" button in the CnCNet lobby and then clicking "Load Multiplayer Game". Mind that all players need to use the same names for this to work and the host of the game that was saved also needs to host the game that's being loaded.
View the change log for a full list of changes or head to the download page if you wanna get straight to the fun.