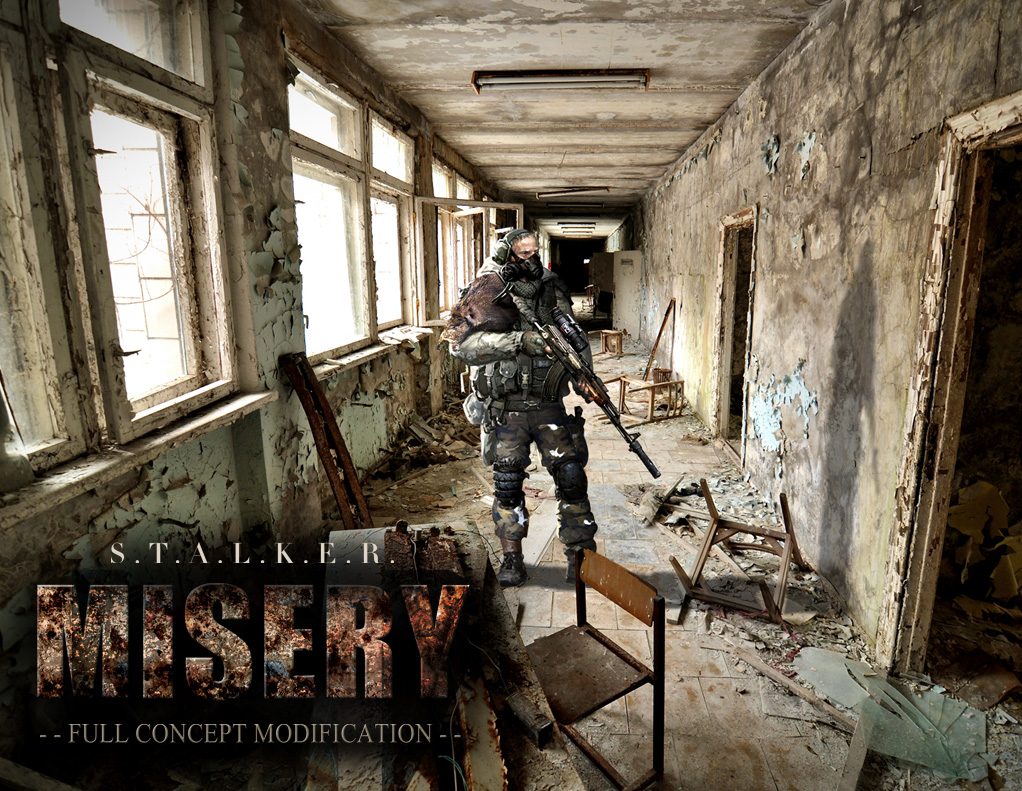 - - - MISERY 2.1 RELEASE - - -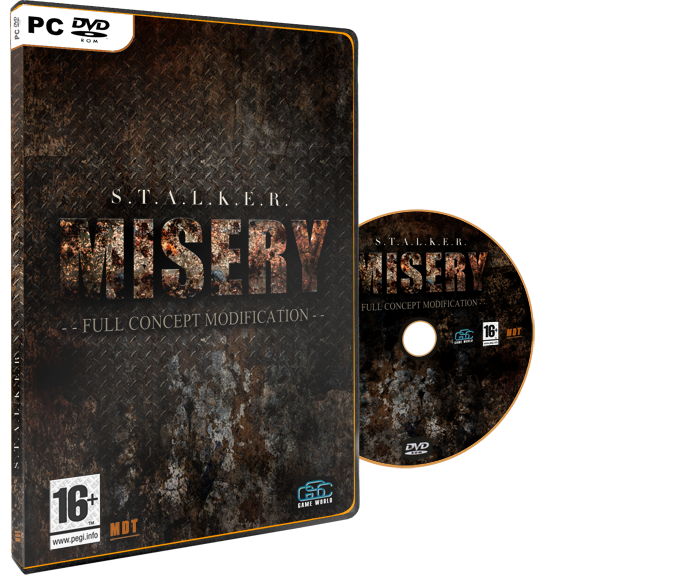 MISERY 2.1 is here and with it the end of an era of compassionate modding.
The energy and drive that flood the development team on a daily basis is quite extraordinary.
MDT has evolved a love/hate relationship with the X-Ray engine and although the MISERY mod
can now be considered a completed modding project there will be more updates and extraordinary content to follow in future updates. We just love our Zone and modding projects that much.
THANKS
Thank you all trackers, testers, gamers... Stalkers!
For the patience, the feedback, the emails, the love and the hatred.
All of this would never have seen the light of day without such a wonderful community to back us when times were rough and when we had to take a beating.
In celebration of this support we have now opened the MDT Testing Lab allowing everyone to utilize this forum as 'core testers' for any future tests, ideas and new content for the mod. So welcome all!
Having worked with MISERY on a daily basis for years now it is needless to say that we all would very much love to enter the gaming industry as professionals.
Such dream scenario does not simply fall from the sky so we decided to go all-in on a new standalone game project.
- - - Misery Development Ltd. hereby proudly announces: The Seed
Story-driven post-apocalyptic video game set in Eastern Europe, 2026. Single-player 2D interactive novel deeply rooted in psychology.
The Seed is a game where choice matters. YOUR choice. The decisions you make in the novel will have far-reaching consequences affecting how the plot unfolds as
the Construct 2 engine is tracking everything you do to deliver a tailored game experience.
Story progression heavily under the influence of player choices and morale. The player will be able to travel solo or join a group of other survivors.
Conduct an outdoor hunting type of survival or roam the regions as a bandit scavenger.
Constituting such actual game development does not only involve financial investments but it is a real life bet with everything involved and lead MDT members have quit theirs jobs to be able to work full-time on this.
Revealing this project to you all here feels like sharing a new found zone artifact with our best friends. You are our main audience and we hope to have your thoughts and ideas shared as much as it has been the case with MISERY.
For that we have established several social media to be able to discuss apocalypse, survival, ethics and morale.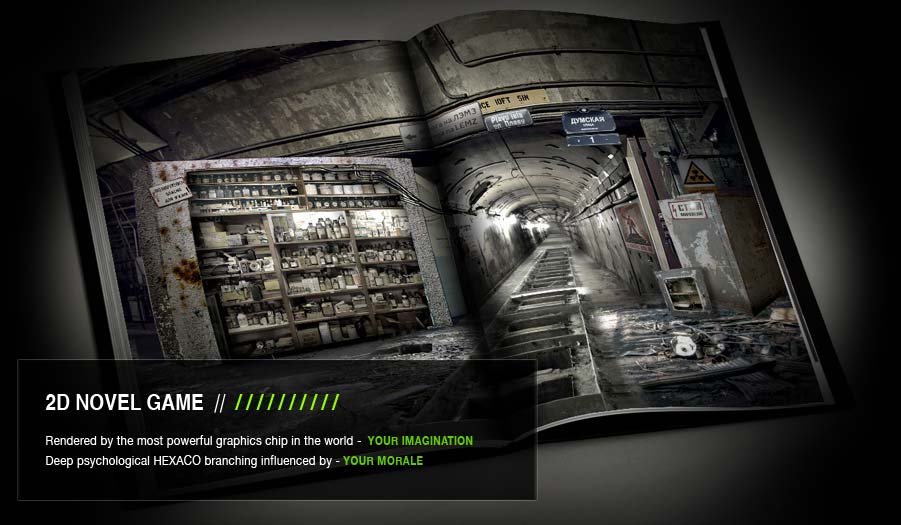 Join the debate on:
- Kickstarter
- Facebook
- Twitter
- VK
We hope that you will feel as passionate about this project as we do and we can't wait to share our development progression with our backers all along the way.
Please share the news with your friends to let them all know about The Seed.
See you all in Eastern Europe 2026
(Or around the corner on social media)
Thanks again and best regards
The MISERY Development Team